FOR reasons I can't go into, I ended up watching it on a stream, in a non-Liverpool boozer, with Jeff and the boys about two minutes ahead of us.
Every time there was a cheer, Palace, United, or some other cunts had scored. Every time there wasn't a cheer The Reds had scored. Our stream was unstable, to say the least.
If you think these scores are worse than usual — and that takes some fucking doing — it's probably because I didn't see about 45 per cent of the game. I mean, I don't watch the frigging thing when I am in the ground, so why should I start now?
You want something to test your nerves? Watch a 4-3 win, on a stop-start stream, in a boozer where everyone wants you to get beat, whereby you end up watching the last two minutes on Soccer Saturday on the telly, with no volume, and second guessing Jeff and fucking Paul Merson's facial expressions. Fucking hell.
Alisson: 7
Couldn't do anything with the goal. Didn't see the second. Let's say it wasn't his fault. Probably should have saved the third, but I like to think he was saving his saves for when they matter.
Milner: 7
Great turn and through ball for the Joel for the chance. Played higher than Trent, pretty much. Got legged by Zaha but in fairness there aren't many full backs who wouldn't have been in that situation. Great run and ball onto Speroni's hand to set up the winner. Got sent off, we have now got no right backs. No one in their right mind is arsed.
Big Joel: 6
Mad one there when he got played in with his big Porcelanosa boots and he was the last fella on earth you wanted in that position. Good save, in fairness. He is dead dangerous on corners but not dangerous at all in the same breath. Boss movement to create himself a chance, head like Kryten. Played the fucking world onside for their goal, didn't he?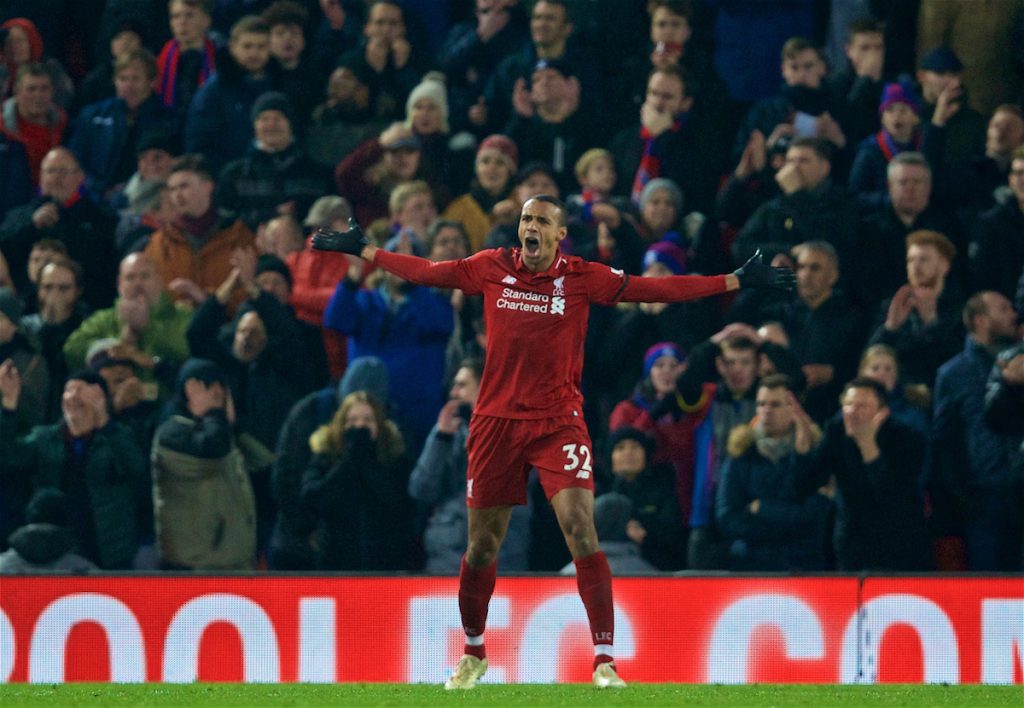 Virg: 7
Don't know what he did or didn't do for their goal, but it feels like he's so good that if he wanted to keep it out he would have done. Genuinely haven't got a clue how he played, but given we conceded three I'm saying he wasn't amazing.
Andy Robbo: 7
Good defending to save a corner when they broke midway through the first, but then absolutely emptied his position chasing a shadow and they looked dangerous for a weird little five minutes. Why didn't he hit that one first half when he played it back? Our only full back available now, but no one in their right mind is arsed.
Henderson: 7
First 10 minutes they broke twice and Henderson legged them and won it back. Loved the sort of middle defensive four we set up with. Twat of a ball to Milner for his second yellow. I was going to give him an eight but thought it was a step too far.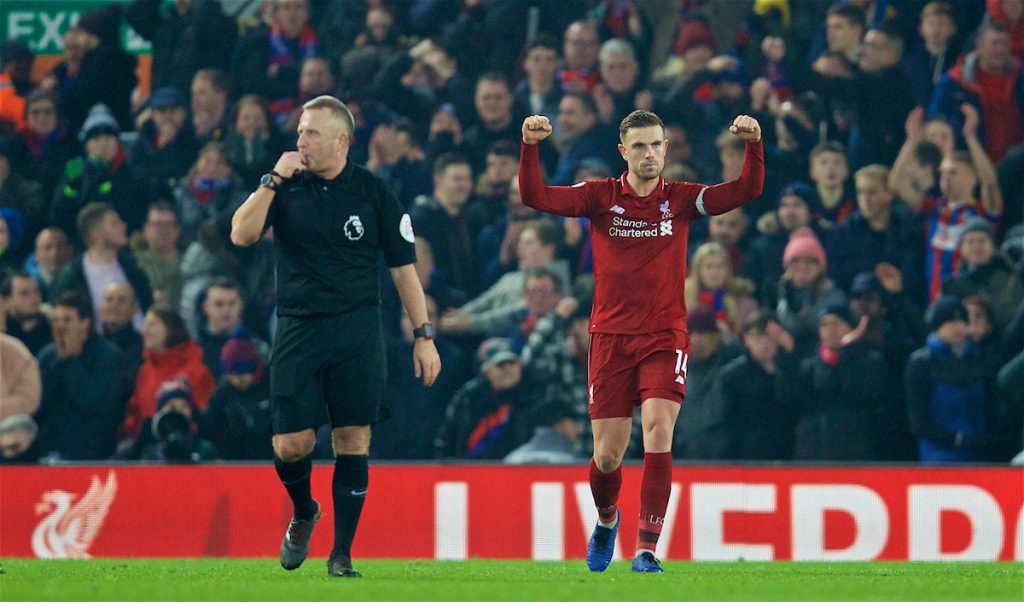 Fabinho: 8
Looked like they decided to let him have the ball first 15 and he pinged it all over the gaff. What a ball for the third goal to Milner. Went off hurt, hopefully something and nothing.
Naby: 6
He is nearly, almost, half a yard away from brilliant first half but instead tends to be ineffective at best, and maybe a little bit shite at worst.
Mo Salah: 8
Touch let him down three or four times in the first half when a possible half chance looked on. When I say let him down, I mean it wasn't fucking perfect. Lashed himself for a pen there in an absolute don't touch the red button brainstorm. Great finish off a big, horrible, spawny deflection. The best of goals.
Hahahahaha, his second, la. Their keeper with an assist. Fucking red shite bastards.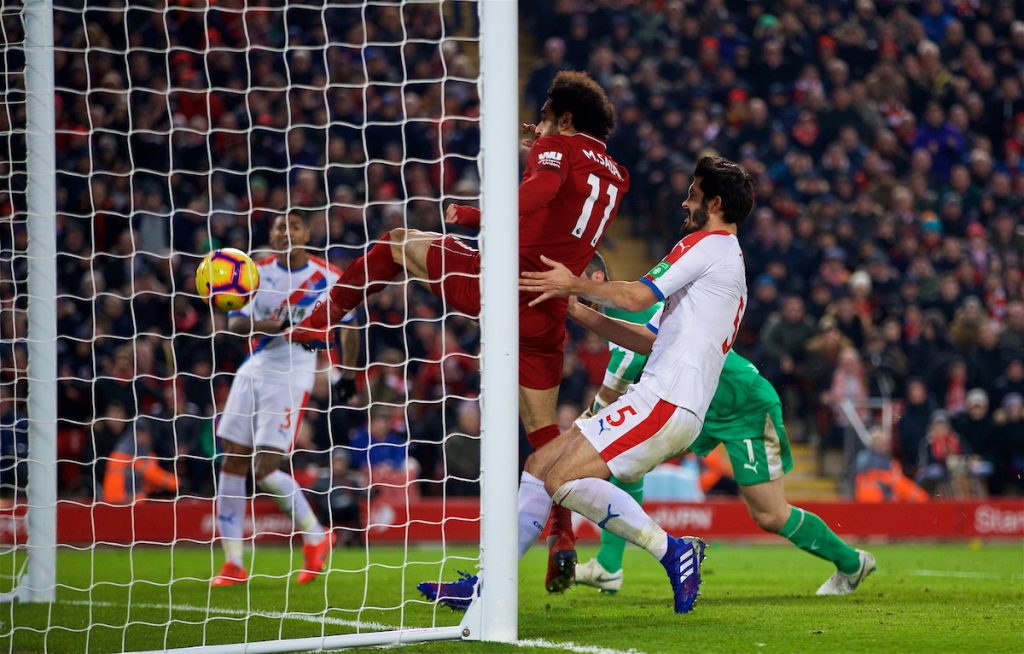 Firmino: 7
Fucking horrible, horrible, bobbly, spawny red nose twat of a goal that, weren't it? Get in. Get in. Get in. Get in. Hahahaha.
Sadio Mane: 7
From what I seen — granted, it wasn't a lot — he looked to be making some pretty fucking selfish choices. Slaughtering him to myself, watching a stream that seems to have took place in another fucking century, but then he popped up with a goal that may well have been celebrated four times. I don't know who I am anymore. Are we going to win the league? Can someone just put me out of my misery?
SUBS
I don't really know who come on, but was Shaqiri playing right back for a bit, there?
"15 more cup finals…" 🏆

🗣 Subscribe for all of our reaction after the Reds go seven points clear at the top Legaue 👉 https://t.co/XZAK9veWt7 pic.twitter.com/rMTr4WELog

— The Anfield Wrap (@TheAnfieldWrap) January 19, 2019
Recent Posts:
[rpfc_recent_posts_from_category meta="true"]
Pics: David Rawcliffe-Propaganda Photo
Like The Anfield Wrap on Facebook