Alisson: 8
Makes a good save that looked like a shite save first 15 there, sneaky little deflection. Makes everything look a piece of piss. That chance where Robbo back heeled their lad in with five to go; he doesn't save it, doesn't need to, closed him down like a fucking massive big dust storm. Fucking score now, shit head.
James Milner: 7
Took loads of time out of the game when it was needed first half. Kept it well.
Degsi: 7
First 10 minutes. Chasing their lad down the line. Three men in the boozer at the same time say "stand up, Degsi". Degsi fell over, somehow. Fancies himself as a reverse Nostradamus there based on that first-half performance. Crying it in. Better second half.
Virgil: 9
Their fast lad tried getting after him for a bit, and then fucked him off for the easier prey of Degsi. We had a conversation there at 1-0 about him being better than any of our best ever centre halves put together, but come to the conclusion he needs to score more. Then he bangs like fucking Aldo. Sublime.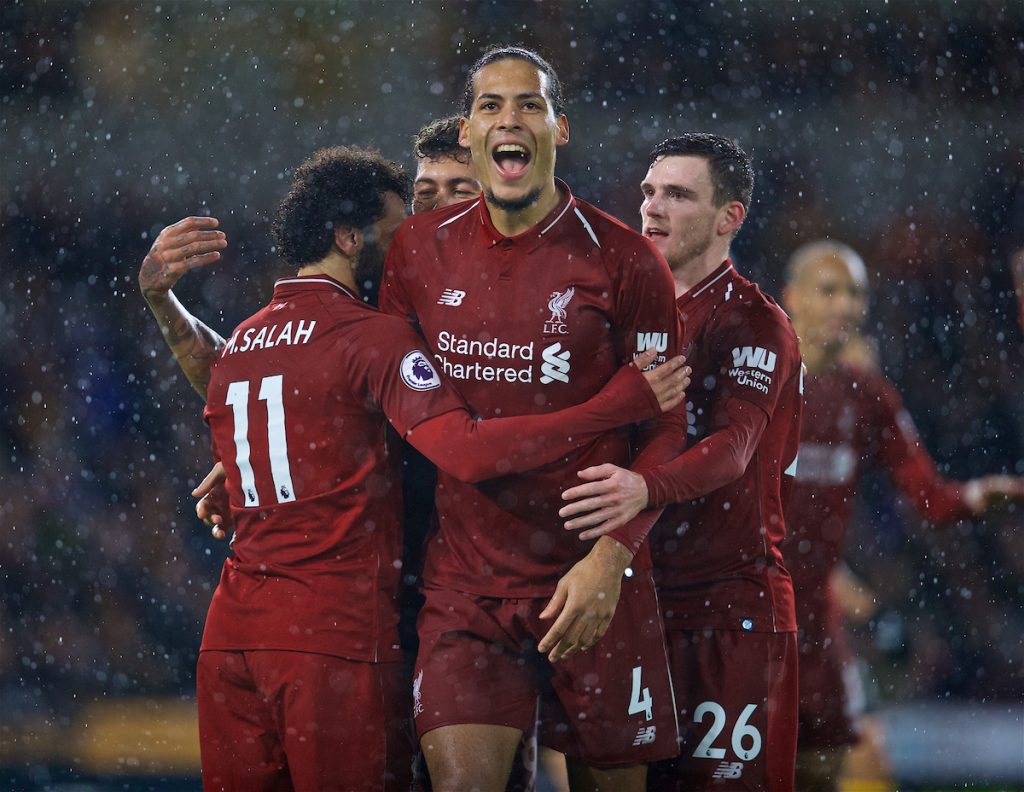 Andy Robbo: 6
Unusually gave it away every time he touched it in the first 10 minutes. Struggled first half. The only Scottish fella who doesn't like the rain. Them fuckers dry their fucking clobber in it. Give their lad a back heel for a laugh in the last minute to keep our goalie on his toes. The Albie Moreno run-out clock has about three days left on it.
Fabinho: 8
Still in the changies in the first minute when he played their sprinter in. Then looks front foot for fun, fancies overlapping and getting The Reds on the march with a belter ball to Mo for the first. Mad the way he is better than Souness, Gerrard, Alonso and Didi Hamann put together, and I was calling him a crab a month ago. Drifted out of it a bit second half but then so fucking what.
Henderson: 7
Played well in tandem with Fabinho. Does well second half breaking it up. Played Mo in a few times down the channel really well.
Naby: 7
Bright at times. Got wellied all over the place at times. Is going to be amazing at some stage, probably for the last month of the season to win us the treble. Had a mad patch on his stomach there when he was going off. Could be a nicotine patch. Ciggies are boss. Vapes are the pits — end of the world. Think of all the bad shit going on in the world. Coincides with ciggies going out of fashion. Get them down your neck, la. World peace.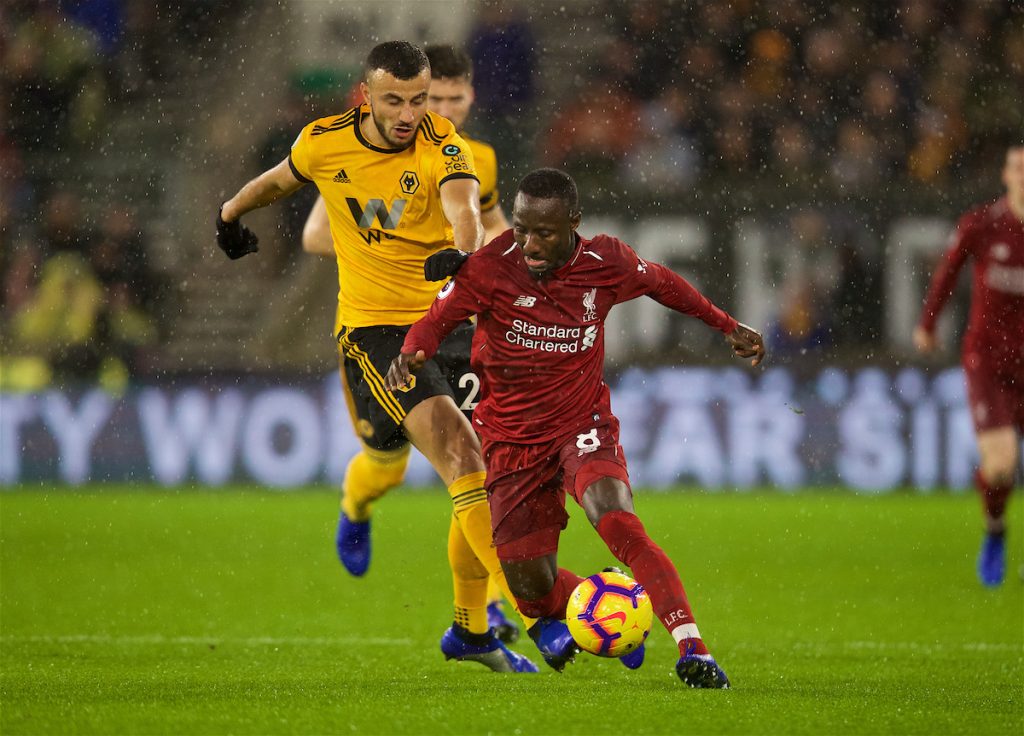 Mo Salah: 9
Movement for his goal was fucking ridiculously good. Then for a laugh, just flicked it over there defender. Yer, I'll just flick this over there. Like Subbuteo. Such a threat. Legged them second half, could have scored 15. Our mate had him first goal and 3-0, made up he never scored again. Well in, lad.
Firmino: 8
Was excellent there, first half. Link play, touch, vision, workfare, muzzy. Not in it as much second half.
Sadio: 7
Looked like he was doing that Mickey Finn thing, where he pretends he can't be arsed but then legs someone, except he didn't really leg anyone.
SUBS
Lallana:
Forgot about him there, you know. Did alright.
Gini: 9
Cost our mate £300 with that miss last minute. Tremendous.
"Played 18, won 15. Up the fucking Reds." 🔥

🗣 Subscribe and listen to our immediate post-match reaction show as Liverpool go top at Christmas 👉 https://t.co/Y74hlIMXs5 pic.twitter.com/6OltAoHmrt

— The Anfield Wrap (@TheAnfieldWrap) December 21, 2018
Recent Posts:
[rpfc_recent_posts_from_category meta="true"]
Pics: David Rawcliffe-Propaganda Photo
Like The Anfield Wrap on Facebook