Alisson: 9
What can you say about this fucker? I'm fairly sure he is the best keeper I have seen play for Liverpool. Seriously. Pepe Reina was good and that — first few seasons, till his hands disappeared like a Back To The Future photo — but this fella is unreal. His passing, his starting position, his movement, his footwork, the save at the end, everything about him. Untouchable. The best there ever was.
Trent: 8
Fucking hell. Forgot him. The editor has just had to text me there and ask me for some kind of explanation for me literally ignoring him. Er, was sound weren't he? You try thinking of something new to say every week. He is one of our best players and is probably going to be up there with Gerrard by the time he finishes. Will that do?
Virgil: 8
Was indignantly slaughtering the referee for the absolute tackle there first half, looking at it back mind you, it was possibly a foul, and possibly a great tackle that somehow bent their lad's leg in half. If he was a normal human centre half you would worry about him getting sent off, but then, he is Virg, and he danced his way through the rest of the game.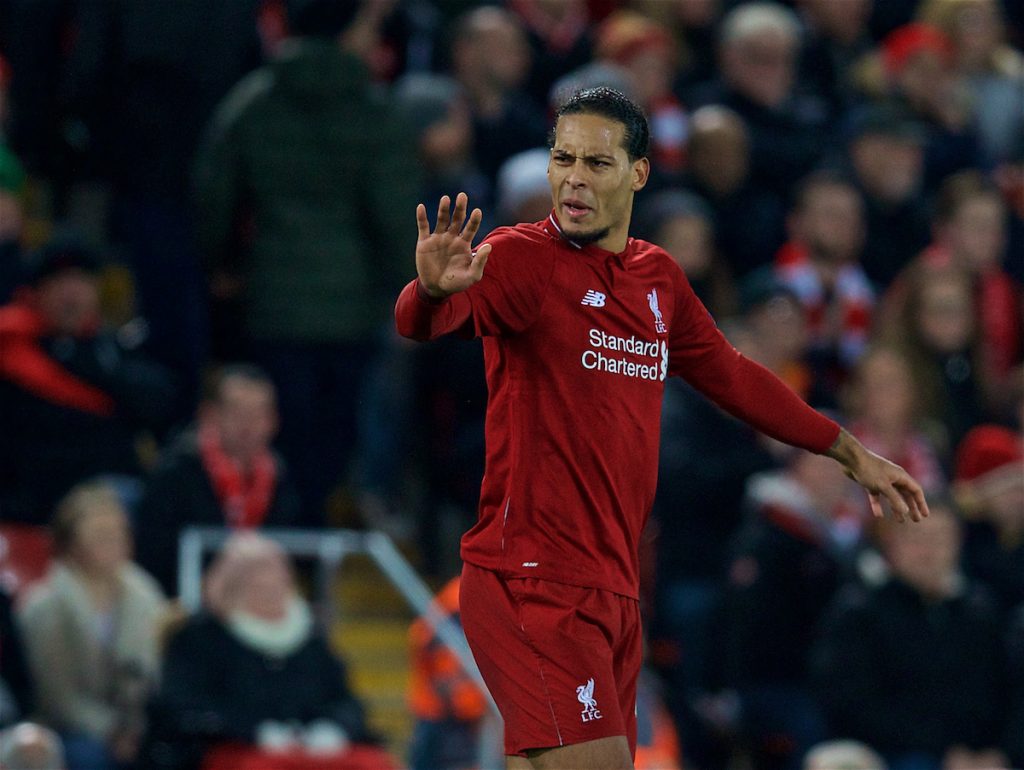 Joel: 8
Thought he was excellent again, in fairness. I didn't think he had it in him. And maybe he doesn't, but he's absolutely doing a belter impression of a good centre half at the minute.
Andy Robbo: 8
Imagine him chasing you through the woods. You flicked him the Vs and he clocked you, lashed the handbrake on, opened the door and was on you like a wolf. Reckon, with a minute headstart, you would last four minutes before he caught you. Gutted, you're literally left you spluttering on your own blood, before he lashes mud on your head, and empties your pockets, walks back to his car muttering something about cheeky English cunts, and then lashes on ABBA's greatest hits.
Henderson: 7
Thought he was shite there first 20 minutes but the crowd were fucking worse. Slaughtering him for not playing the ball forward, even when it wasn't on. That said, he looked like a man whose hips had been locked together when he was trying to turn. Much better second half. On the front foot, not as exposed, linking and starting attacks.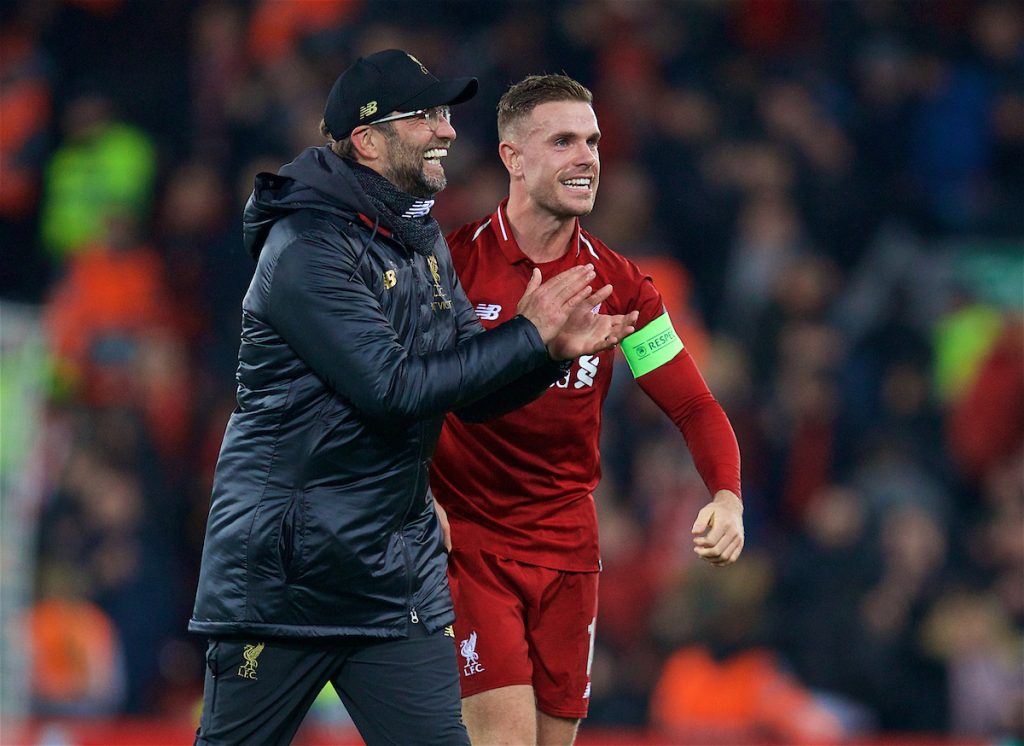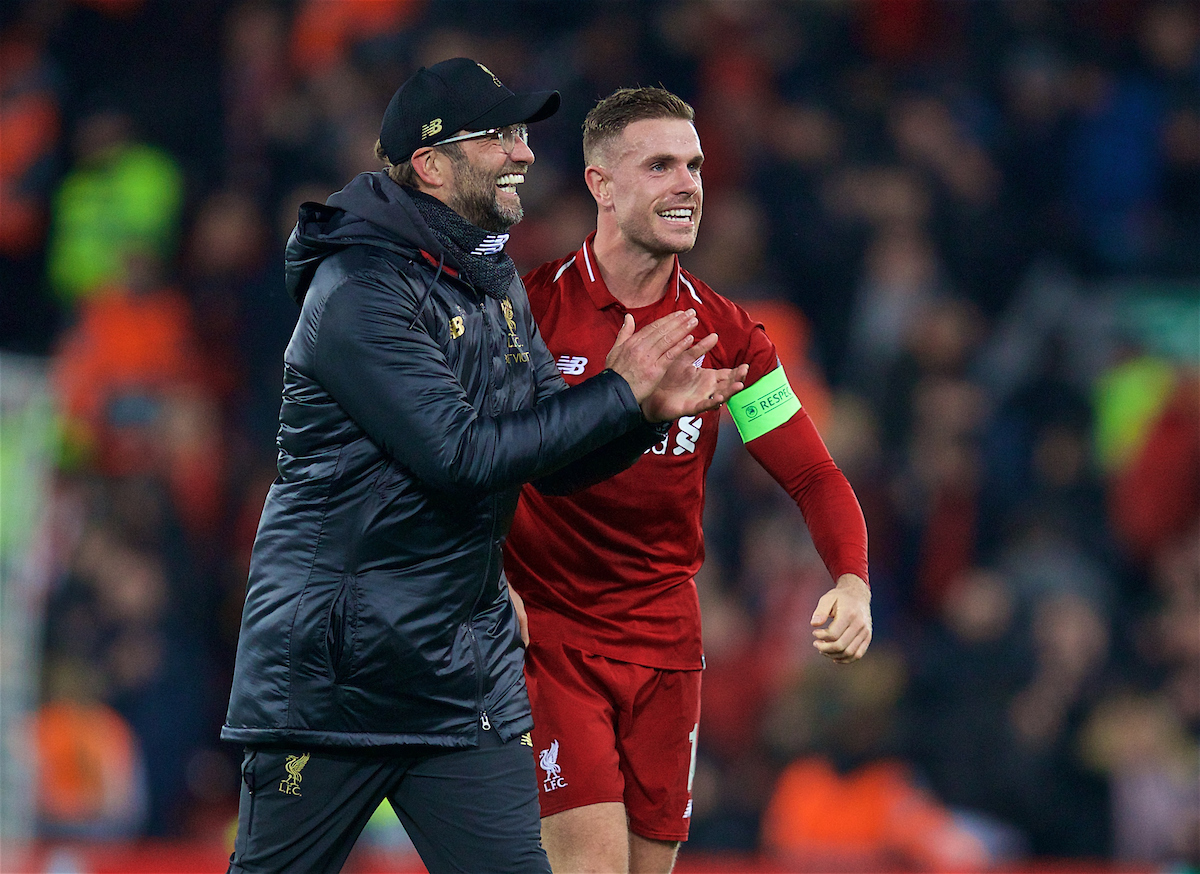 Gini: 8
Kept the ball for about eight minutes of the five added on at the end of the game. Could have carried him around for a month on me shoulders when he just kept rolling them. Another performance to add to the catalogue of evidence that suggests that he plays better against better teams.
Milner: 8
Always available for the ball, always willing to take it, keep his shape, legged them all over the gaff. A James Milner-type performance, really.
Mo Salah: 9
Didn't see his goal there, so mark it yourself. Was discussing Henderson's ability, or lack thereof, to pass the ball forward with the fella behind me. Amazing what happens when you keep the ball, isn't it? Looks well stronger than last season, doesn't he? Looking forward to him getting Sergio Ramos in a million dollar dream and lashing a 20p price in his grid when he lays him out.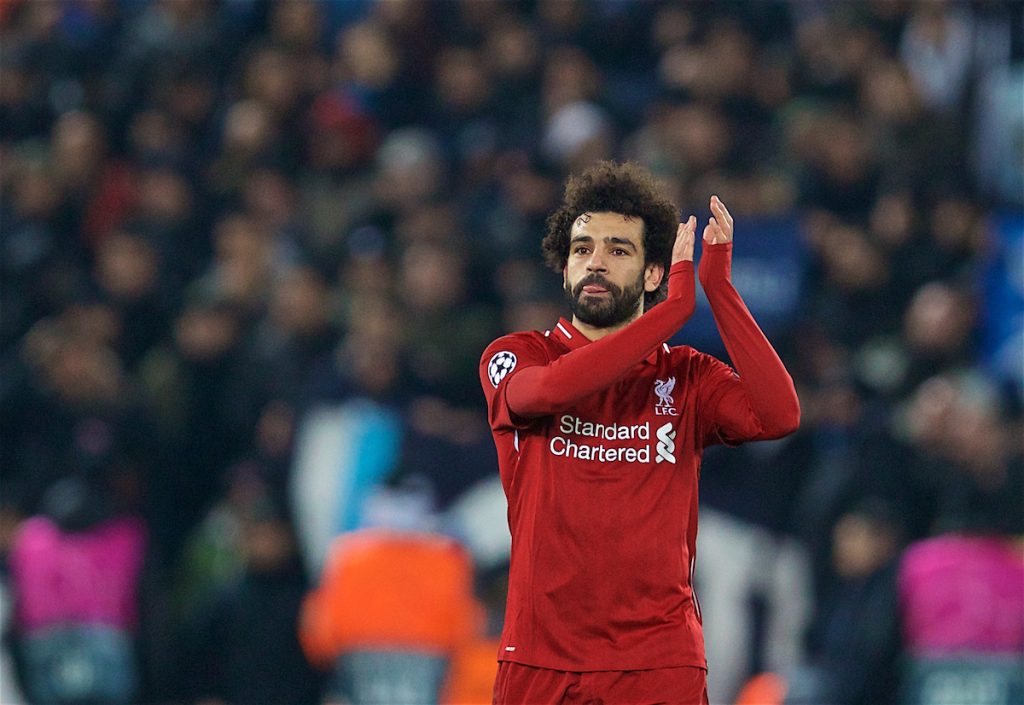 Sadio: 7
Probably could have scored six, didn't fancy it as it wouldn't have been decisive. Saving himself for Sunday, you know.
Firmino: 7
Back upfront, part of a pack who were relentless on the break. Not quite hitting his stride but there or thereabouts.
SUBS
Brought a load of lads on. Degsi went right back and everyone's undies disappeared down their throats. All worked out though didn't it, lad?
"I feel like we owe Roma more money. Alisson's save is one of the best I've ever seen." 🔥

🗣 Subscribe and listen to immediate post-match reaction podcast after the Reds go through the last 16 👉 https://t.co/Y74hlJ4yQF pic.twitter.com/YQfkaaSOrI

— The Anfield Wrap (@TheAnfieldWrap) December 11, 2018
Recent Posts:
[rpfc_recent_posts_from_category meta="true"]
Pics: David Rawcliffe-Propaganda Photo
Like The Anfield Wrap on Facebook