HAHAHA. They are worse than us under Hodgson.
Alisson: 7
Oh for fuck's sake. Had hard lines for the goal there, catches it and hits his own legs and bobbles out. That said if that was Miggy I'd currently probably still be strangling him. In the changies, as Jürgen is giving his team talk. "Don't mind me lad, I'll be finished in a minute." Nothing else to do there for the rest of the match, did he?
Clyne: 7
Actually did alright for a fella who has been on gardening leave for six months. First start back, tough ask to play 90.
"Getting picked up for footy. Doing 90 today, Johno."
"Fucking hell lad, I thought I was getting the last 10. Just had three eggs on toast and a Wispa, for fuck's sake."
Degsi: 7
First half, 2015 Degsi was back. Couldn't pass the fucking thing 10 yards. Looked like a massive, big accident waiting to happen. Absolute piano at the top of a hill. He was playing like a chicken after a gary. I couldn't believe the shot. I thought we had fucking waterboarded that out of him after that one against Aston Villa in the FA Cup. Extra point for the overhead kick.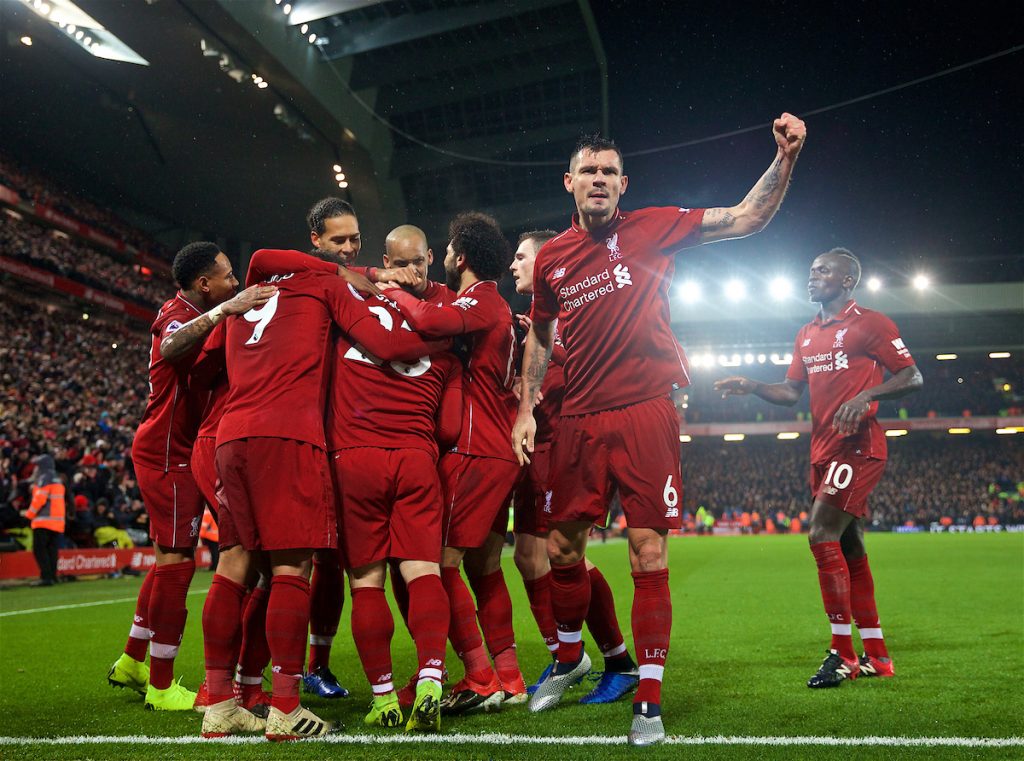 Virgil: 8
Didn't give Lukaku a sniff, there first half. Exceptional as per. That said, he's had some dinners there Lukaku, hasn't he? Got legs like a postie. Addicted to Yazoo him, mate.
Andy Robbo: 8
That lad playing for them, who no fucker has ever heard of, reckons he has got the beating of him. Robbo swatted him away like he was playing against kids. Surging runs going forward, intelligent use of the ball. Ran like a man possessed. Reckon that Young Fathers' track from the Apple advert just plays in his head. Non stop. The loop.
Fabinho: 8
Front foot with everything, there first half. Acres of space, used it well. Needs to not bother shooting I reckon, but that aside was boss. Absolutely made up to be wrong about him. Thought he was too slow to play centre mid for us. I am so jam packed full of shit it is unbelievable, you know. It really is incredible that these dopey fuckers let me mark people out of 10. Bananas.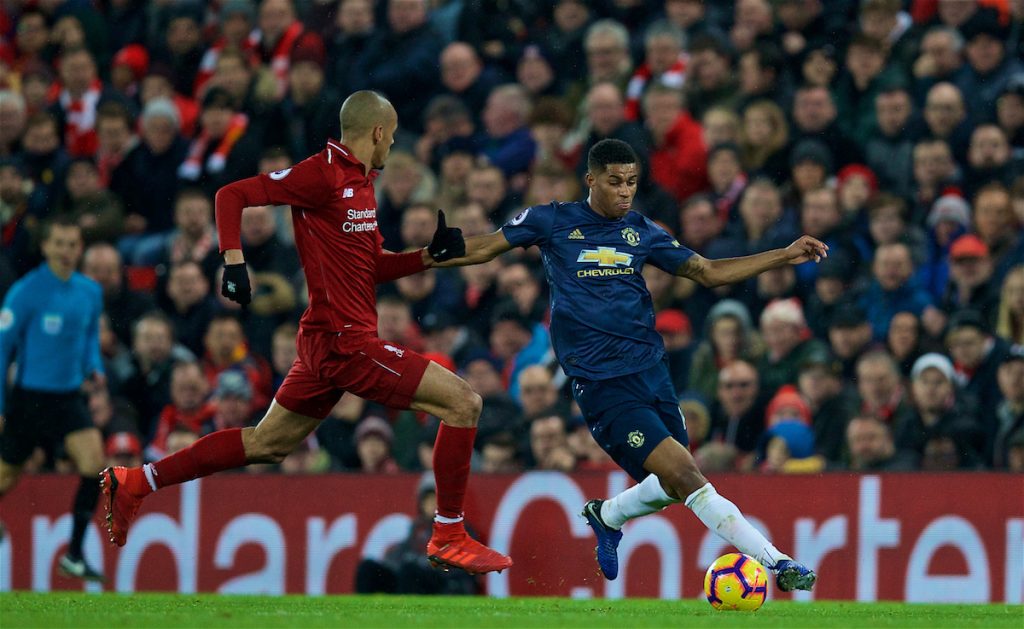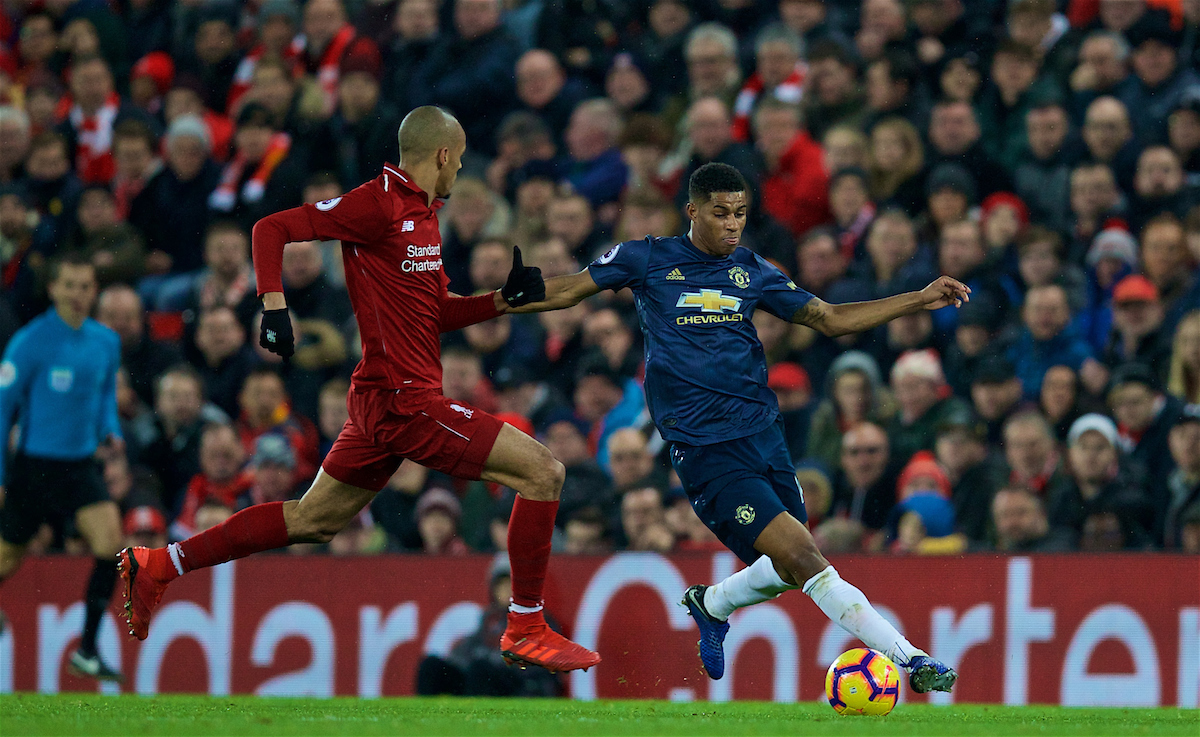 Gini: 8
Ticked it over and found space all day long. He'd go far on Love Island, I reckon.
Naby: 7
Does well to get out of the way of Lukaku, there. Twenty stone of strawberry milkshake landing on your leg doesn't end well. Feels like he needs to do more when he is getting it with them squared up on the edge. On the edge of setting the world on fire.
Firmino: 8
Bright, there. Picking up space, using it well. Great foul when he gave it away. Was absolutely fantastic second half. The megs on Rashford was horrible, la.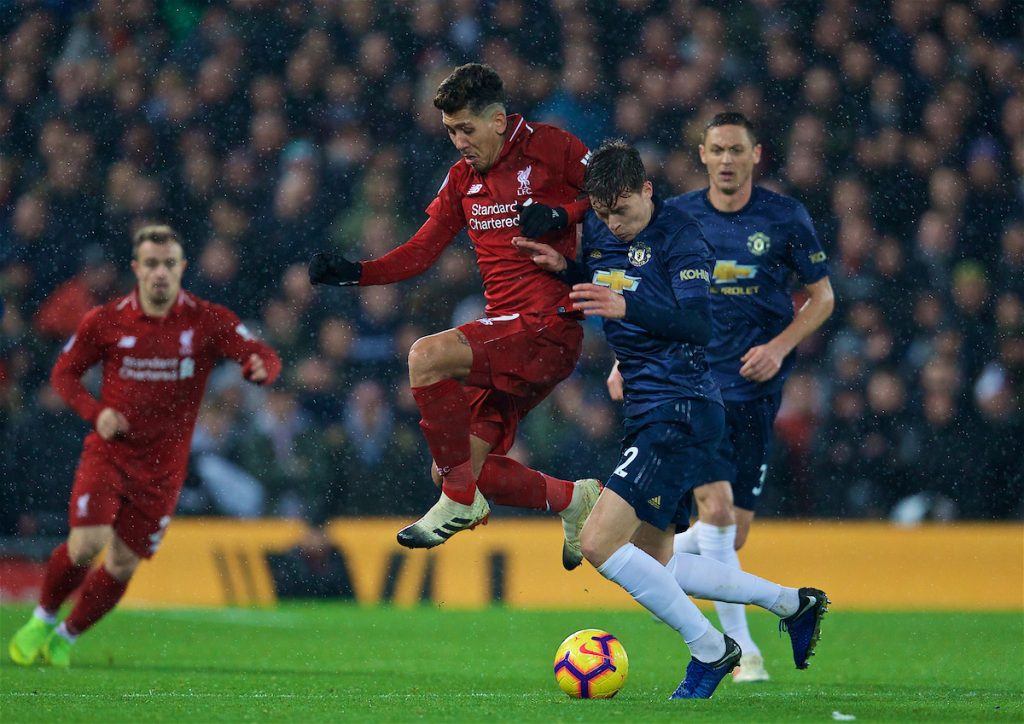 Sadio Mane: 8
Best player first half. Great movement all day long. Cool as fuck for the goal. Better than any of their players by a mile.
Mo Salah: 8
He's so strong now, you know. Their grocks were practically wrestling him but he just bounced them. Unlucky not to score, really.
SUBS
Shaqiri: 10
What can you say? He's like someone has sprinkled angel dust on a gnome. The absolute best fella I have ever seen. Magic. Was absolutely, obviously always going to get the winner there, wasn't he? Glorious.
Hendo: n/a
Done well there, when he come on.
"From one to eleven, they were nowhere near our level." 🔥

🗣 Subscribe for all of our reaction to Liverpool's 3-1 win over Manchester United 👉 https://t.co/Y74hlJ4yQF pic.twitter.com/g3ntUnMtPx

— The Anfield Wrap (@TheAnfieldWrap) December 16, 2018
Recent Posts:
[rpfc_recent_posts_from_category meta="true"]
Pics: David Rawcliffe-Propaganda Photo
Like The Anfield Wrap on Facebook