HAHAHAHAHAHAHAHAHAHAHAHAHAHAHAHAHAHA.
Honest to god, I've never seen anything like it in me life. That might have to do. Everyone gets 10.
Hahahahahahahahahahahaha.
Fucking hell.
We should have known. Three little mings dressed a bit like Father Christmas except in blue said merry Christmas to us in town about an hour before the game. The response. Go ed, lad. Merry Crimbo, gang. Let's do this again next year.
I mean flare on the pitch three seconds before we score because they thought it had finished. Hahaha.
Divock Origi getting the sausage in his first act in football since Ramiro Funes Mori did the most celebrated thing at Anfield by a Bluenose for pretty much 20 years. Their mad little 'keeper keeping it in. One of the lads here said he had on a shirt that was too tight, so he couldn't raise his arms. Like a jazzy Next work shirt your bird bought you. Imagine being them, la. Hahaha.
We will never see anything like that again in or lives. Might as well jib it, you know. We might have completed footy, there.
Alisson: 9
Two world-class saves and a hug from Jürgen Klopp. Hahahaha. Best I have seen.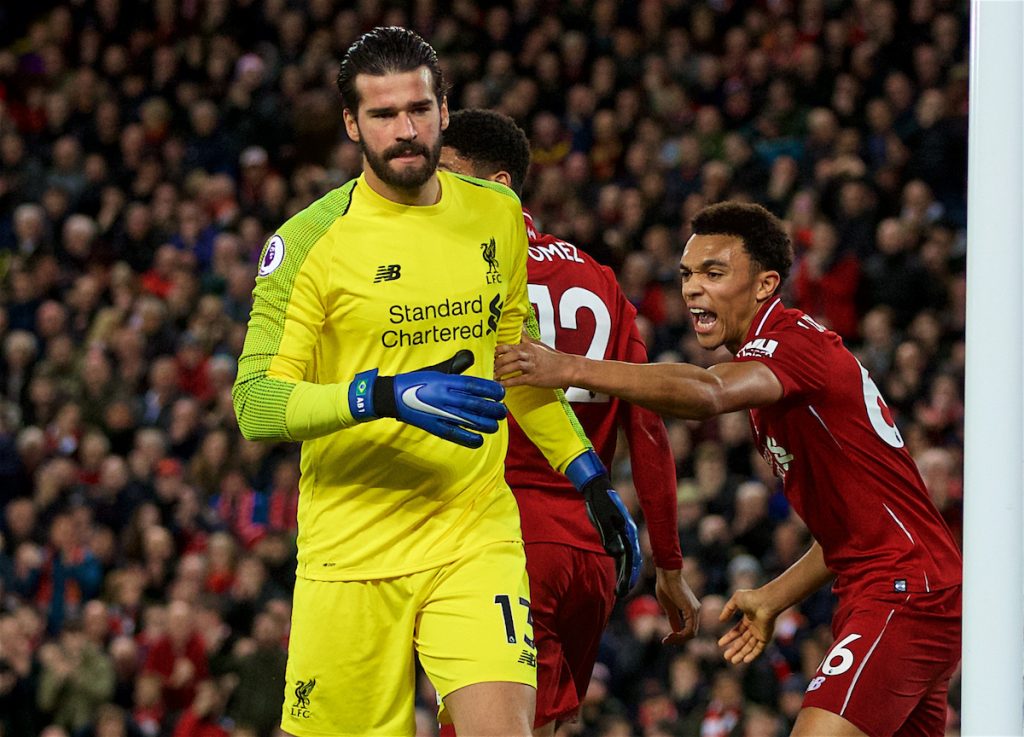 Trent: 9
Played well, you know. But none of this matters. Because hahaha. Was it Trent involved in the little kick off at 95 minutes that led them to sing murderers, and lashing phones on the pitch, and the added time for our goal? Extra point if so.
Virgil: 9
I mean, I thought we had a deal whereby he scores in December at home against the Blueshite. But all day long, I'll take him slicing one up in the air and their 'keeper wafting at it with his fake arms. Hahaha.
Joey: 9
Hahaha. I don't even know. Richard's lad up front for them was good but so was Joey. But you know, Pickford and that.
Andy Robbo: 8
Boss. We tried to get on the pitch when we scored. The steward was incredibly strong for a 70-year-old fella. Adam Melia gave everyone a hug as they left.
Gini: 8
Better second half from a virtually non-existent Gini first half. But if he had played any better that wouldn't have happened, so you know. The greatest thing these eyes have ever seen.
Fabinho: 8
Thought he was our best midfielder. Made a few good tackles, most involved midfielder says Adam Melia.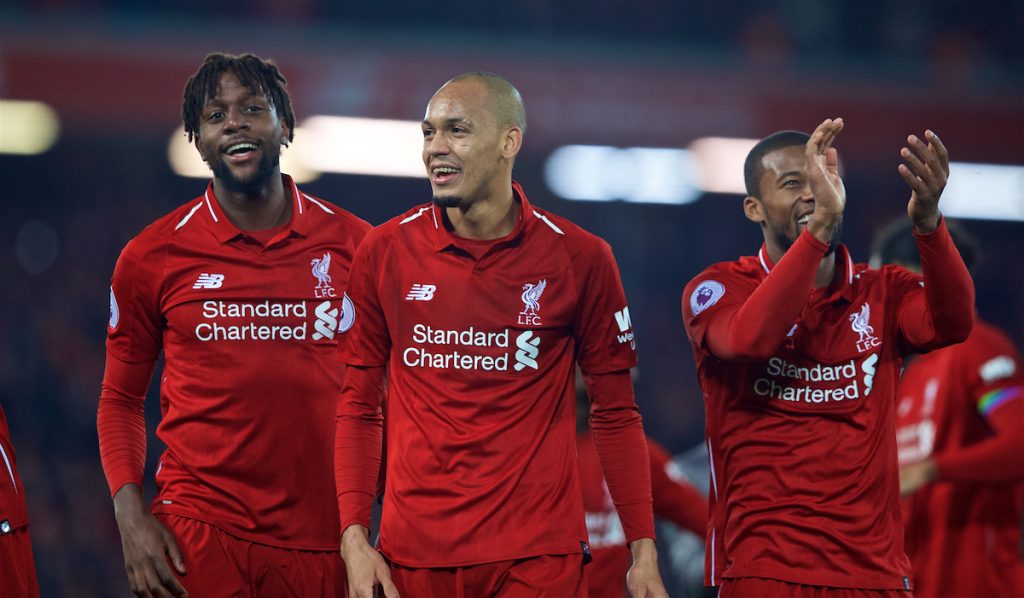 Shaqiri: 7
Missed that sitter first half but then you know the drill. Without that we wouldn't have had this. All of them should be carried around on our shoulders until they die. Twenty-four hour call out. What do you need, Shaqo lad.
Mo Salah: 7
When Klopp took him off I thought it was the worst decision ever made. Then he brought Divock on to run the channels and I thought it was even worse than that. What a bellend I am.
Sadio: 8
Best forward for The Reds. Pissed me off when he picked up his mate, instead of doing something else for The Reds.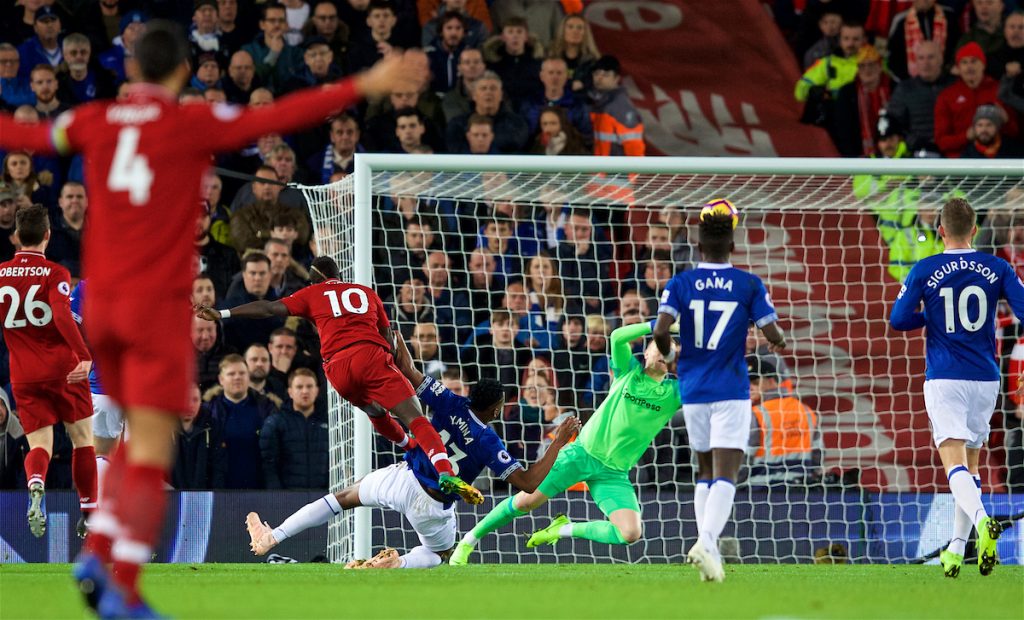 Firmino: 7
Thought he struggled. Looked knackered, but then he went off for Divock and the rest is the best moment of all our lives.
SUBS
Hahaha. I don't even know.
DIVOCK: 10
So good he only needs two chances from point-blank range. Not my words. The words of the mercurial Adam Melia. The greatest thing I think I have ever seen at Anfield. Honest to god. He can move into ours, you know. I'm decorating the spare room at the minute, that will be lovely for me. A hero. Honestly. Keep him for ever, play him once. Hahaha.
"Sorry dad, there's a lad on row 19 I haven't necked yet!"

"Divock Origi, I had a feeling!"

Subscribe to listen to our Post Match Show 👉https://t.co/8FirX5zZxk pic.twitter.com/kw9puqk2YC

— The Anfield Wrap (@TheAnfieldWrap) December 2, 2018
Recent Posts:
[rpfc_recent_posts_from_category meta="true"]
Pics: David Rawcliffe-Propaganda Photo
Like The Anfield Wrap on Facebook