ARE we still doing this footy watching thing? I mean, seriously?
I thought we all decided that it couldn't get any better than Sunday, for as long as we live, even if we find the pool off Cocoon and double bubble it with the magic mouse off The Green Mile and live till we are a million.
If these ratings are shite blame my complete and utter indifference given that I thought we had binned this nonsense on Sunday, and also the fact that I am trying to watch this in a hotel restaurant, with no commentary, in the middle of I don't even really know, next to a table with a really rather lovely elderly gentleman who absolutely loves having his dinner.
I mean I have missed the first 20 minutes listening to him read out the menu and its pros and cons to his lady guest. "What about black pudding? That looks lovely. Asparagus tips, now they come with a lovely soft poached egg, dear. It's quite the choice, apparently."
Make no mistake, that is as impressive a Liverpool win as you will see. I honestly think that is up there with our best performances of the season. Didn't panic, got ourselves back in the game, backed ourselves, made some smart changes to bladder them on the break. These Reds are going to take some stopping, you know.
Alisson: 8
Had his hair cut. Looks like Superman now as in how Superman was first imagined. Like an actual super man. Whereas, Joe Hart hasn't had his hair cut, but really looks like he has, right down the middle. Get shut Joe, your self esteem will go through the roof, lad. Unless you have a weird head.
Has hard lines for the goal, doesn't he? I mean, how's that lad who goes for the first not offside? He's offside, isn't he? Unreal for the third goal there, you know. Does he save that one onto the post? Who's arsed? Keeps it in, stops a corner, gets The Reds on the march with a great throw, 10 seconds later its 3-1, pressure off, undies on head, under me hat as I'm in a restaurant, and that.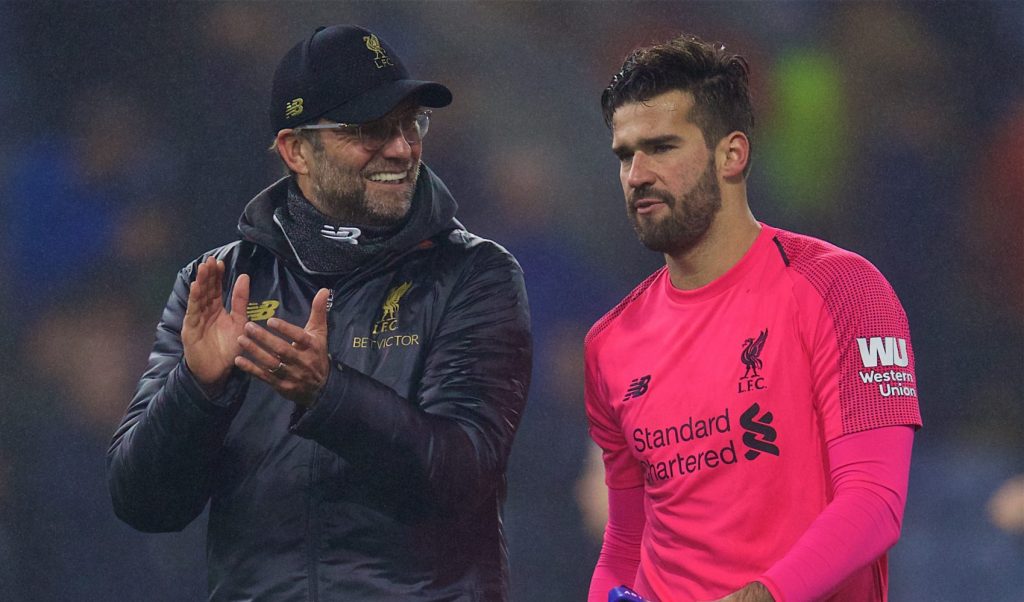 Joey Gomez: n/a
Got whacked there, didn't he? Need to keep your wits about you up them ways Joe, even when its going out for a corner. They'd kick a dead dog just to make sure. And when I say dead, I mean fucking buried.
Joel: 8
Thought his passing was shite there in the first half an hour. Ridiculous foul for the disallowed pearler. Part of a great line, though. That's great defending holding a line like that. So well in, everyone. Defended really well in fairness. These are horrible to play against. Big, ugly and horrible.
Virgil: 8
They got in behind a few times first 30 minutes, but then in fairness they were legging themselves into the ground and we still managed to recover every time. Funny when teams try and rough him up, isn't it? That rugby league lad for them didn't get a sausage out of him. Brilliant for the goal.
Albie: 7
Thought he was actually pretty good first half. Then they scored and he went berserk a bit, giving it away for a laugh. Does well for our first though, in fairness.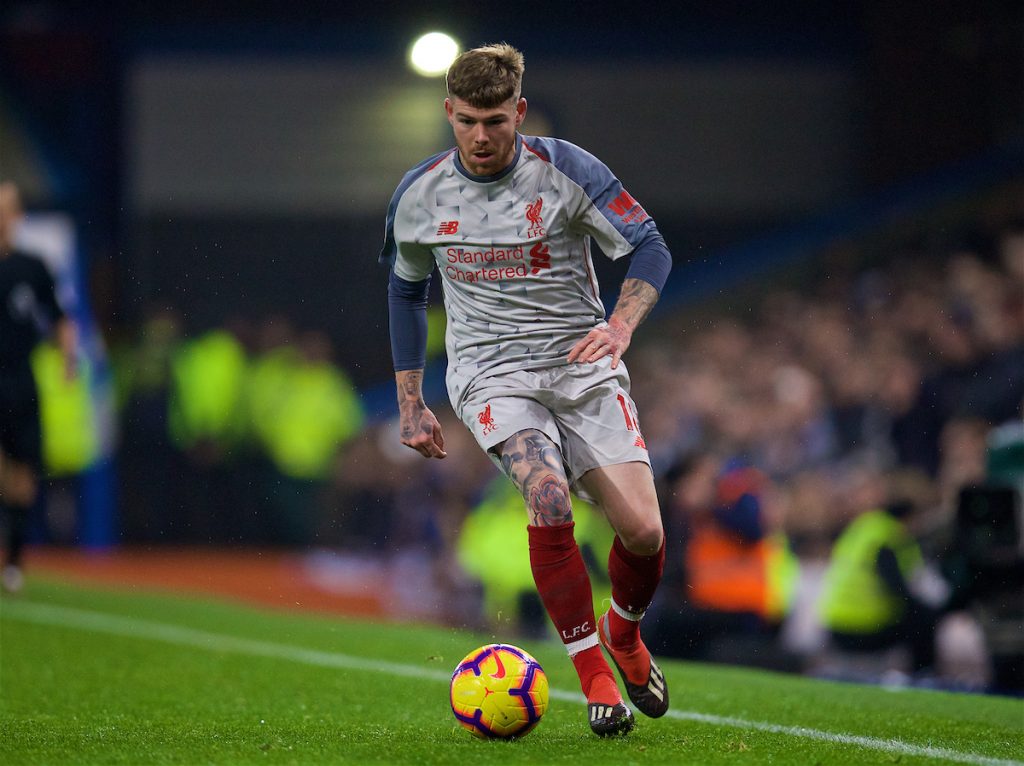 Milner: 8
Scores a great goal, only place he can score, nestles it in the bottom corner. Goes left back and shows who Andy Robbo has been learning from. One of Jürgen's best subs in a while that. Stretched the game, let us play from full back in a way that Albie and possibly Robbo can't; mainly because he can play side on and use his right. Not great when you need to break down the line, but boss when you want to stretch the play and keep the ball.
Henderson: 7
Does all the horrible bits that you don't see unless you want to. Like filling in for Virgil when he lost the ball, and closing space. Not at his best but was part of a functioning midfield which was nice. Remember that game years ago, where the ball bounced around everywhere and you had to get your little platform at the bottom of the screen to bounce it back up in the air to get the things in the sky? That's Henderson that, acts as a mirror to open up passing lanes. Does it well.
Naby: 9
Excellent first half. Popping it off, always on the half turn. Doing that thing were he blags he's in trouble and then legs past you, picking your pocket on the way. Like Bubs and his mate in The Wire. Picked up where he left off second half. Really unlucky for the save from auld, baldy Joe.
Could have scored a hat trick in about 10 seconds. (He couldn't really like, because as soon as the first went in he wouldn't have got any of the other chances, but you know what I mean.) Tired a little bit but that looked a hell of a lot like the fella we've been batting one out over on YouTube for the last two years.
Shaqiri: 8
Sharp when he got on it in and around the box but miscontrolled the one that mattered when he was in at the end of the first half. Feel like I want more out of him, to be honest. Not sure he offered enough. Hang on, he just give us more and offered the third goal. Shut up, bellend.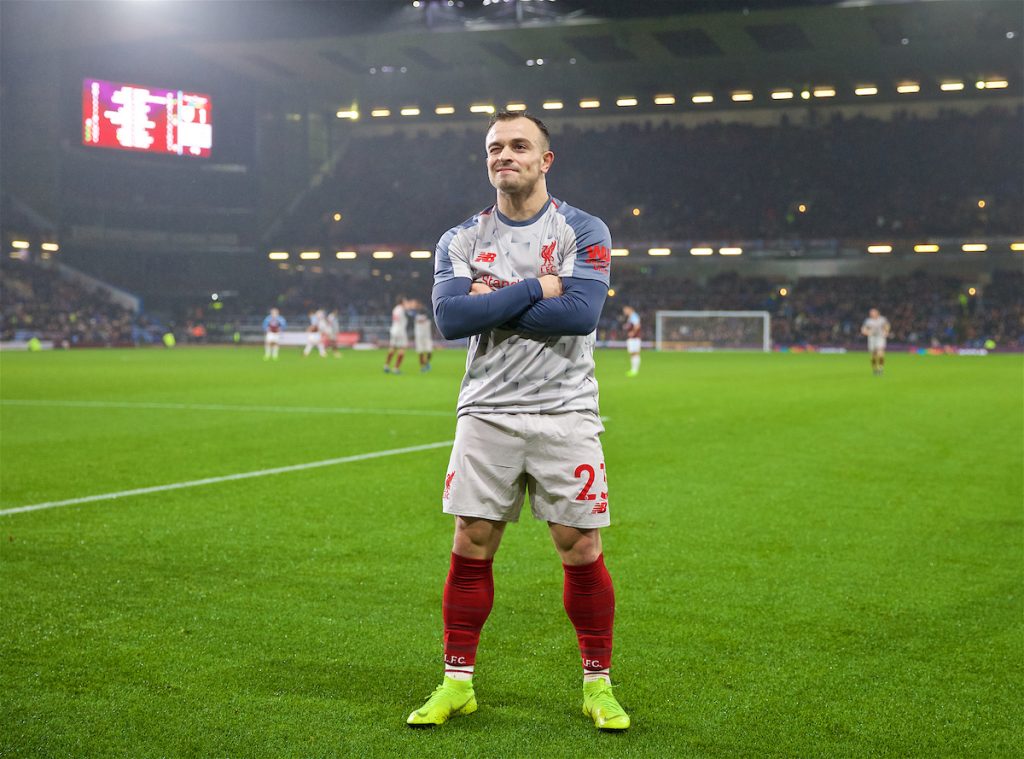 Dan Sturridge: 7
Another one where you feel like you might want more, but then he pieced it together lovely at times and the ball for the third is brilliant.
Divock: 8
Does it really matter? Didn't offer much, but then, sets up the first in a way, by not being silly after a bit of a poor touch. To be honest, reckon he could sit in our house on the couch like fucking Jim Royle and I would pay him £500 a week for the privilege.
SUBS
Trent: 7
Puts a ball and a half in for the second. Shifts the angle, lashes it in the corridor. Scenes.
Firmino: 7
First touch, goal. Looked sharp. Probably because they looked bladdered by the time he come on. Not a bad plan all told. Linked up well, tried to boot their fella in the chest. All for that, to be fair.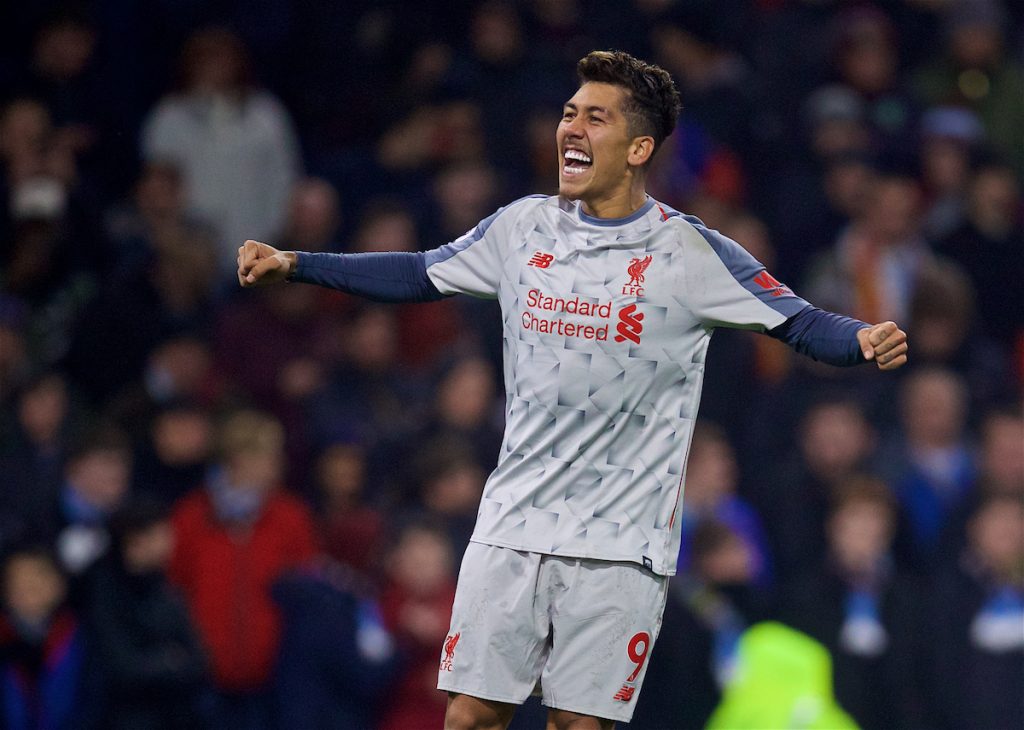 Mo Salah: 8
Mad how sharp he looked when he come on. Almost like the rest and coming on against fellas with 70 minutes of trying the hardest they have in six months might have done him good. Great for the third, unlucky for a couple of others.
Honourable Mention:
Sean Dyche's tie. Mad the way he only has one. Reckon he puts it back in the plastic wrapper about 10 minutes after full time every week. Had it 10 years.
"Liverpool aren't going fucking anywhere!" ✊️

🗣 Subscribe and listen to our immediate post-match reaction show after the Reds' 3-1 win at Turf Moor 👉 https://t.co/Y74hlJ4yQF pic.twitter.com/ZIgifFvPb7

— The Anfield Wrap (@TheAnfieldWrap) December 5, 2018
Recent Posts:
[rpfc_recent_posts_from_category meta="true"]
Pics: David Rawcliffe-Propaganda Photo
Like The Anfield Wrap on Facebook