IT'S a small away end at Watford.
I wish you could have been there with us, I wish it with all my heart. But that wasn't always the case. Surround me with songs of deliverance, oh lord. You know, it was purgatory at the break.
While Liverpool had finished the half broadly in control the game never felt likely to spark and a slight threat of dropped points began to loom. It was a game I had seen before, a 72nd minute goal from, say, Etienne Capoue, followed by an equaliser if we are lucky and some frustrating woodwork if we are not.
The atmosphere was flat in the whole ground, including the travelling contingent. There was no spark in sight, Xherdan Shaqiri doing his best but nothing quite there. All the way up the other end and Liverpool looked blunt.
Watford are clearly a good side. They do lots of good things and had a strong shape. They played well and looked like going nowhere.
Everything hurt. Then Gini Wijnaldum made an absolute pig's ear of something in the right-wing area, but he and Roberto Firmino redeemed the situation, Firmino doing so gorgeously, and Wijnaldum delivered a drilled cross into a defender's legs and won a corner and he urged the crowd on. Big circles with his arms as if to say: "Fucking hell, it is hard this, lads. Give us something." The crowd responded and while the corner led to very little it felt like all this led to the opening goal.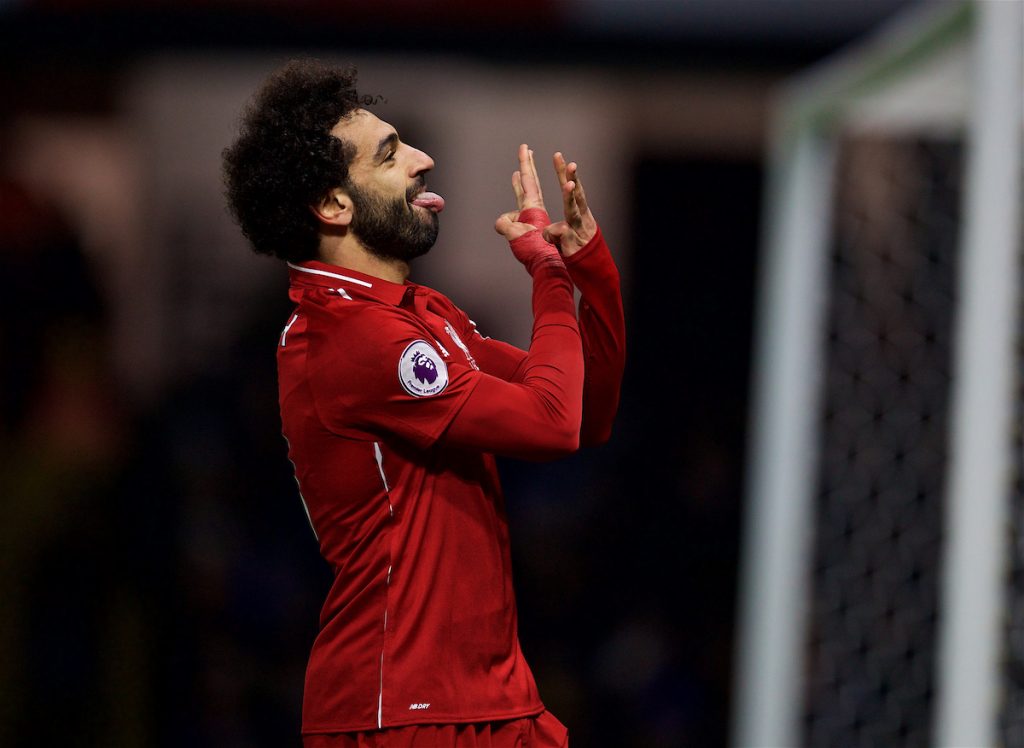 From there Liverpool looked irresistible and irrepressible, Liverpool were not to be denied. Liverpool delivered the goods. Trent Alexander-Arnold scored a glorious free kick and let us know what it meant. The three points in the boot on the way back north.
Andy Robertson roars forward into space, sprinting, sprinting, my lungs burning watching him, him looking up, finding Sadio Mane who found Ben Foster in fine form, but Roberto Firmino found the net and checked, double checked and triple checked with the lino and then he gleamed towards us. His smile mischievous and beautiful, the best night out you will never have, the pint of pints, the king of kings. Hosanna in the highest.
It's the best all three of the front three have played his season in a league game. Mo Salah was constantly a threat but Firmino made more sense of what was asked of him, while Mane was probably your man of the match, an incredible football brain on springs, all loops and curves, every run arced with and without the ball.
To see the three of them doing their business with panache matters. It is the only pathway to glory for us this season. That's not to downplay what everyone else is doing, Virgil van Dijk and Alisson can be very proud of their afternoon's work.
However, the truth of the matter is that we were rightly delighted when the three forwards each signed new contracts. We know what they can do for Liverpool and when they click they know what they can do for each other. They become greater than the sum of their parts and those parts are pretty great in the first place, let me tell you.
The three goals were such a relief, such a delivery from the other reality, the one seen in so many season's passed. Liverpool's forwards offered all of us such relief.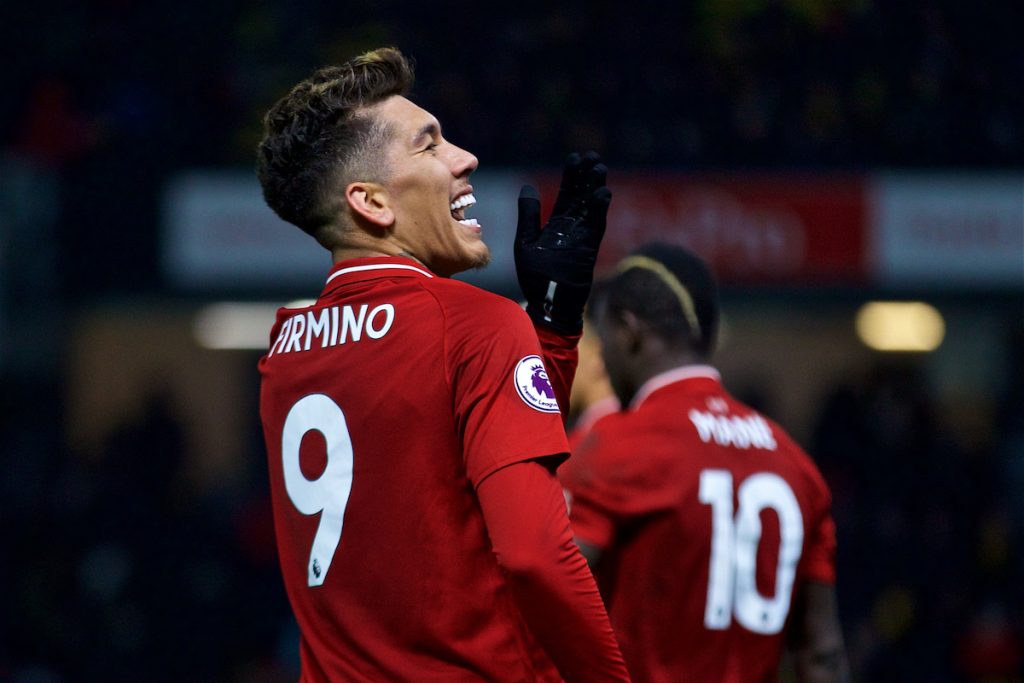 The final whistle sounded and the Mighty Reds were shattered. They will not be letting anyone down this season. Not us, not themselves.
It was what we needed in every sense. The crowd defiant, delighted, delirious. Deservedly Dejan Lovren giving it the big one to the crowd after the final whistle, bookending the Wijnaldum roar. Surround me with songs of deliverance.
Liverpool survived the red card and delivered Jordan Henderson from his sins, the captain dug out after his daft sending off. He left his side in the lurch irresponsibly but they saved his day and ours. Liverpool sang and Liverpool delivered us from evil. What's a psalm without you? Every psalm I cite's about you.
For the first half, for the half time, I wanted to be anywhere else. For the second half, I wish you could have been there. But then you were in the sense that most matters. We're in this together. Liverpool's players made that crystal clear today. They made it self evident.
Thirteen hurdles cleared from us, from all The Reds. Twenty-five to go.
We're going nowhere.
"The first one went in, it was bedlam. Trent's went in, fuck off Watford!"

Subscribe to listen to our Post Match Show from Watford 👉https://t.co/8FirX5zZxk pic.twitter.com/CIsJPY7zl7

— The Anfield Wrap (@TheAnfieldWrap) 24 November 2018
Recent Posts:
[rpfc_recent_posts_from_category meta="true"]
Pics: David Rawcliffe-Propaganda Photo
Like The Anfield Wrap on Facebook