I LIKE a bit of Watford.
It's a no-nonsense away. Not so close that you barely feel you've had a day out but far enough that it feels like going on a mission.
I'm becoming fonder of aways the older I'm getting. When I was young it was all about Anfield. That was going to church, entering the temple. Other grounds, other towns felt like paler equivalents. Hostile non-homes from home.
I've improved the away experience as the years have past, by elongating it. My mates always laughed at me for how early I wanted to get them all out of bed to begin an away day journey. Slowly but surely though, I've won over hearts and minds.
The actual football element of the away trip can be trying. Over the last 30 years let's guesstimate that Liverpool win an average of about eight away league games per campaign. That's eight happy endings out of 19. That in turn necessitates that there are 11 other occasions where you're walking away from a ground, having had a long, often fairly expensive, day end in frustration, if not downright bitter disappointment.
My remedy, of sorts, for this is to ensure there are other wins to be had. Hence the early departures. A brisk start facilitates a champion's breakfast en route. I like to get us to our last pit stop before the ground at least three hours before kick off. Bedding in for food and booze. Select a venue that's ticking boxes. The scran must be edible, the ale preferably real, and the environment ideally similar to that described in George Orwell's seminal essay on the British pub, The Moon Under Water.
For Watford, we're targeting the sleepy home counties hamlet of St Albans. A town legendary for its sheer quantity of public houses. It's only a few miles from Watford but the distance is key. Ale houses close to football grounds are not for me. I don't need pre match terrace bonhomie. That will keep till we're in the ground. I'm after a civilised bolt hole with a bit of charm, a useable bog, somewhere to sit, and where you can easily get served. Pubs near away grounds have none of these things.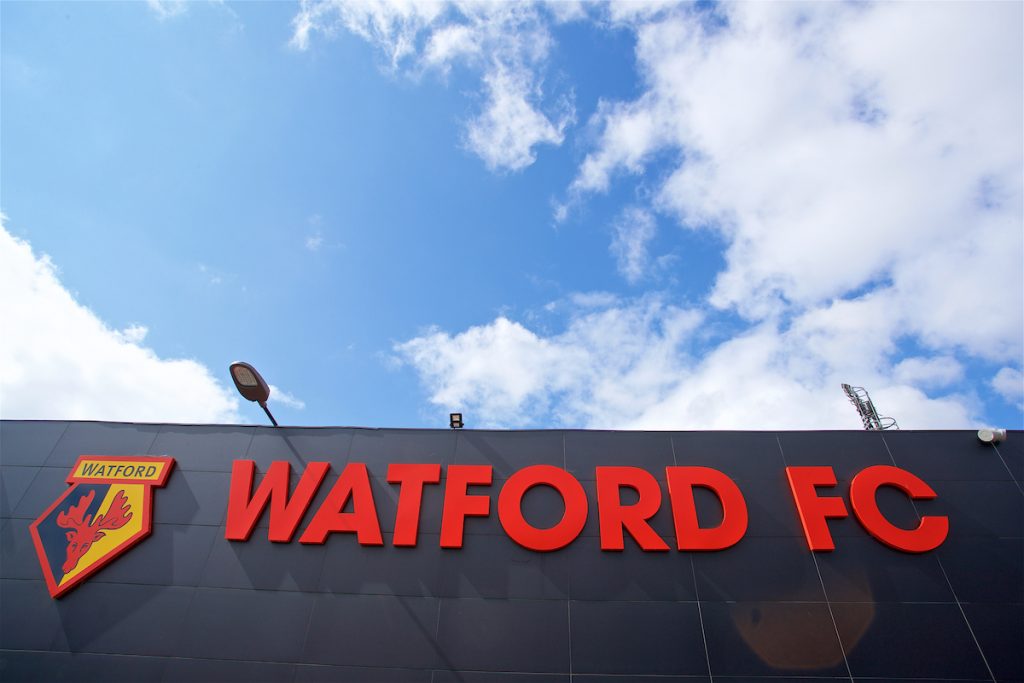 Preparation is everything. Jürgen Klopp will surely have planned as meticulously as I do. Perhaps with less alcohol involved, but you never know with Kloppo.
The news on the wires is that for once, our boys have returned from the international duties unscathed. Praise be. Most of our lads only played solitary games at most. Freshness should not be an issue.
I see no selection dilemmas for the Liverpool manager at the back, where his most trusted five should all reconvene. As this fixture is categorisable as "a tough away", Klopp is likeliest to revert to his more compact 4-3-3 formation, saving the 4-2-3-1 for more yielding opposition.
The temptation to start the very much in-form Xherdan Shaqiri will be huge. Out of sorts Bobby Firmino could be the fall guy with Mo Salah asked to play as a number nine.
Jordan Henderson is not certain of a recall as he continues to be hampered by a niggling thigh injury. If Henderson isn't risked, expect Gini Wijnaldum to play at the base of the midfield with James Milner and Naby Keita ahead of him. It's been a frustrating start to a much-anticipated Liverpool career for Naby and he will be hoping for no more false starts.
It's a seven bells start for my team behind the team on Saturday morning, and I'll be urging for early nights all round on Friday. This Watford adventure has taken a lot of planning and we can't afford any slip ups now; can we, Reds?
Predicted 11: Alisson; Trent, Gomez, van Dijk, Robertson; Wijnaldum, Milner, Keita; Shaqiri, Salah, Mane
Kick off: 3pm, Saturday
Referee: Jonathan Moss
Odds: Watford 11-2, Draw 33-10, Liverpool 10-19
"This year we *can* win the League, we're in position now where we can win the League.

"Man City can twat teams 10-0 if they want, but we'll still be there." ✊

🗣 Listen to this week's FREE Anfield Wrap podcast 👉 https://t.co/CULYfNh2fs pic.twitter.com/oT0M2eV4Qq

— The Anfield Wrap (@TheAnfieldWrap) November 19, 2018
Recent Posts:
[rpfc_recent_posts_from_category meta="true"]
Pics: David Rawcliffe-Propaganda Photo
Like The Anfield Wrap on Facebook