WE could have played till the fucking cows — those famous, wondering cows who fucked off years ago and have been having the time of their lives, eating grass and fucking lying down — come home.
Sometimes things don't fall for you, sometimes things don't go your way, but fucking hell that was pretty shite. It's just one game though isn't it, except it's two defeats out of two away in the Champions League against a decent side and a fucking Championship-standard one, and in the broadest of broad strokes that's a worry.
Our inability to pass the ball to our own players is a worry. Our lack of any control in midfield whatsoever is a worry. Our ability to nullify our own most dangerous players is a worry. It's a bit of a worry.
Or alternatively, it just makes the last few games more interesting. Lets wait and see, eh?
Alisson: 6
Had nothing to do apart from watch the first one in and watch the second one fly past him. Could he have done more with their second? Probably, I reckon. He didn't half fucking belt it like, but still.
Trent: 5
Silly backheel first half that went out for a goalkick lost him a point. Might have given it away every time he had it which isn't ideal, in fairness. Seems counter intuitive to take him off when we are getting beat but then in fairness he was pretty shite, so you know.
Joel Matip: 6
Made a couple of good interceptions there in the first few minutes, especially the one where Rory Delap popped up with a Serbian wig on and launched it over the Black Sea. How's he missing that header though, lad?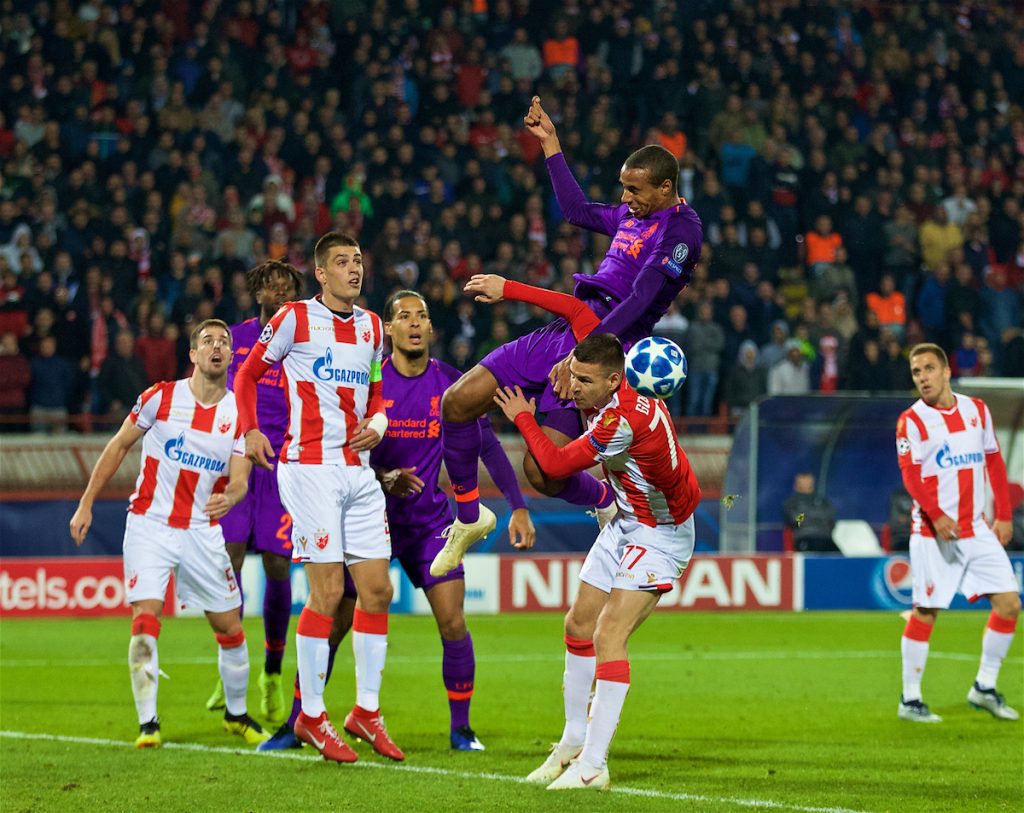 Virgil: 6
Shite header in the passage that led to them scoring. Couldn't do much about either goal, in fairness.
Andy Robbo: 7
Par, probably the only one who was.
James Milner: 5
Gives it way in the buildup to the second. That said, their fella is 50 yards out when that happens. Done what Gini should have done when Sturridge gave it away at 2-0. Worked hard but part of a midfield three that offered not a great deal aside from the ball to the other team.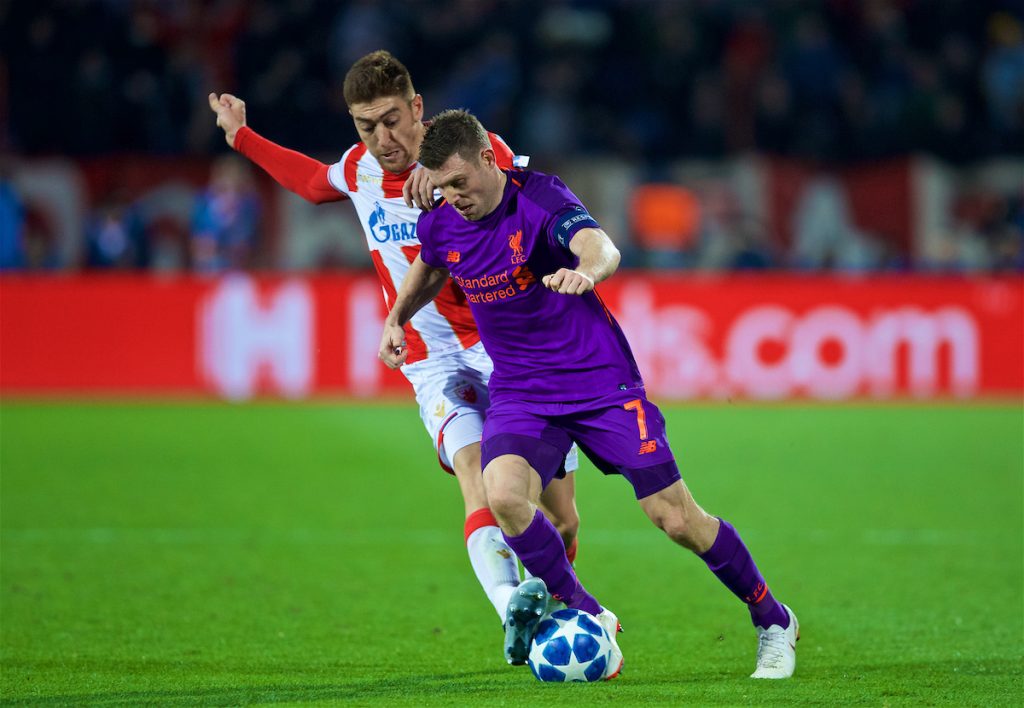 Gini: 5
Weak as a kitten in the first half an hour and frankly shite for their second. Gets rolled to easy, wrong side too easy, gives up too easily. If a fella with the ball is attacking your centre halves and you have the opportunity to fucking boot him, fucking boot him and we will talk about your options later. Part of a midfield three that offers not a great deal aside from an easy passage to our centre halves.
Adam Lallana: 5
Was just looking for him, as in literally looking to see if he was there when he won the ball back twice in a minute and set up Mane for the big Sturridge chance. Shite for the goal, wasn't he? Isn't it his job to block the first runner? Fucking hell, he was like them ribbons your nan used to have hanging from the back-door frame. What the fuck were they about?
Unlucky with the header that their lad knew nothing about. Tried to get in the half spaces all second half but with no joy whatsoever. Part of a midfield three that offered not a great deal all fucking night long. Is it their fault or are they just a manifestation of the team's wider struggles?
Mo Salah: 6
Kicked a corner straight out second half and I nearly blew my neck up trying not to scream in the house. Like trying to contain a sneeze. Lost the ability to pass to anyone but that effort against the post was unlucky there, you know. Needs some help.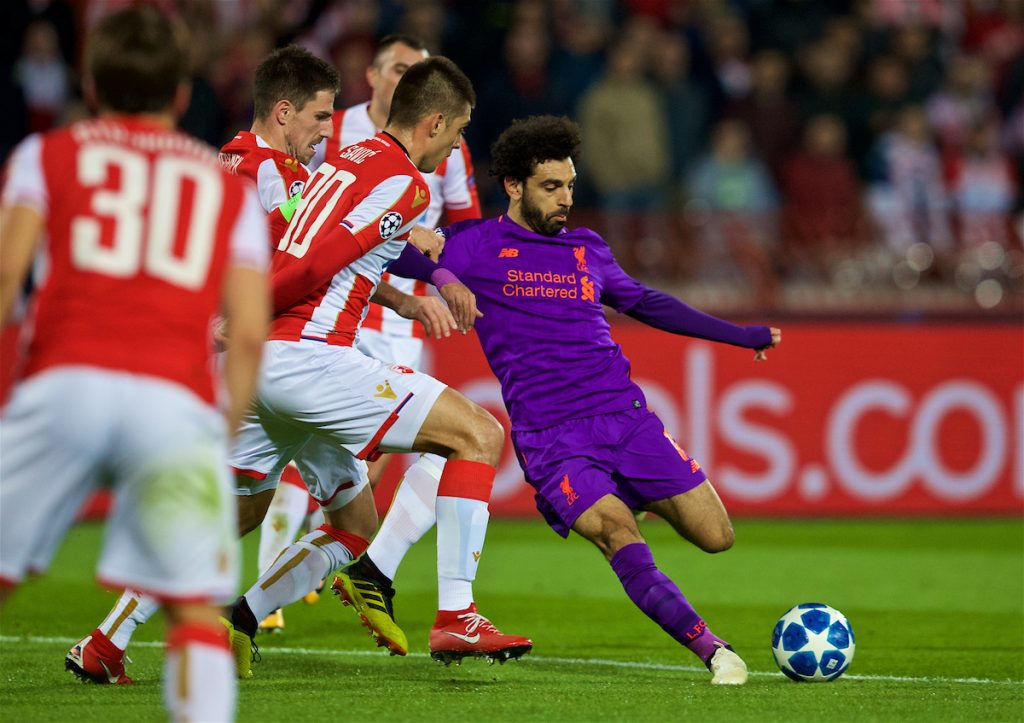 Sadio Mane: 6
Does brilliant down the left a few times to open them up, particularly for the Sturridge chance. Got moved to the right second half and was nowhere near as effective. Worked back well, though. That said, all of our players, when trying to play the ball forward seem to think that the laws of physics don't apply.
Yer, yer, I'll just pass this through this obstacle, what do you call it, this human body. Fairly sure it will just appear on the other side of it exactly where I want it, like walking through a fucking waterfall. No, no, you see Isaac Newton's three laws of physics, yer, means I can pass it through this physical object with sufficient force that it will just ghost right through him. Something to do with the third rule, lad. Lad, anyway, fucking shut up. Who the fuck do you think I am, anyway? Fucking Brian Cox, the D:Ream twat. Things didn't get better, did they lad? They got well fucking worse.
Dan Sturridge: 5
Missed an absolute sitter after 15 and then showed great movement to get in and ludicrous decision making not to pull it back to Lallana on the edge of the box. Then again, 10 minutes later, brilliant technique, and fucking shite decision making to ignore Trent and shank a shot on his weaker foot. Daft and then dragged. Missed him second half mind you, especially when you are bringing on Divock Origi with 10 to go.
SUBS
Joe Gomez:
Did alright
Firmino: 5
Did great for about five minutes and then they got to grips with our shape and then he played centre mid which was a massive waste of everyone's time.
Divock: 5
Did great to beat his man and then let it go out, like Mignolet's Braveheart "hold" effort at Burnley.
NON SUBS
Degsi:
Honest to God, needs some fucking antibac gel. Like in the hospital.
He who shall not be named: 9
We've been nominated for @The_FSF awards and we'd appreciate your help by voting for us in the Fan Media of the Year category! 🗳️

✅ Vote for TAW
✅ Vote for @Carra23
✅ Vote for @MoSalah & @VirgilvDijk
✅ Vote for @JNorthcroft

Nice one 👊

Vote here: https://t.co/wn2w7FrhjU pic.twitter.com/2qkyxWpYvZ

— The Anfield Wrap (@TheAnfieldWrap) November 6, 2018
Recent Posts:
[rpfc_recent_posts_from_category meta="true"]
Pics: David Rawcliffe-Propaganda Photo
Like The Anfield Wrap on Facebook