MY only real gripe with The Reds there is that they are too soft.
Marco Verratti, twat of a tackle, wants fucking bladdering and standing over. No one touches him. Neymar, flicking the ball over people's heads, diving, cheating, moaning and no one lands a fucking glove on him. Need to learn how to be fucking horrible.
Alisson: 8
Should have just caught that Angel Di Maria one, shouldn't he? Makes a belter save from the Thiago Silva offside/not offside one.
Absolute twat of a throw to Gini with his back to goal just after he'd been booked. But that said, made a few great saves second half. Our best player, by some distance.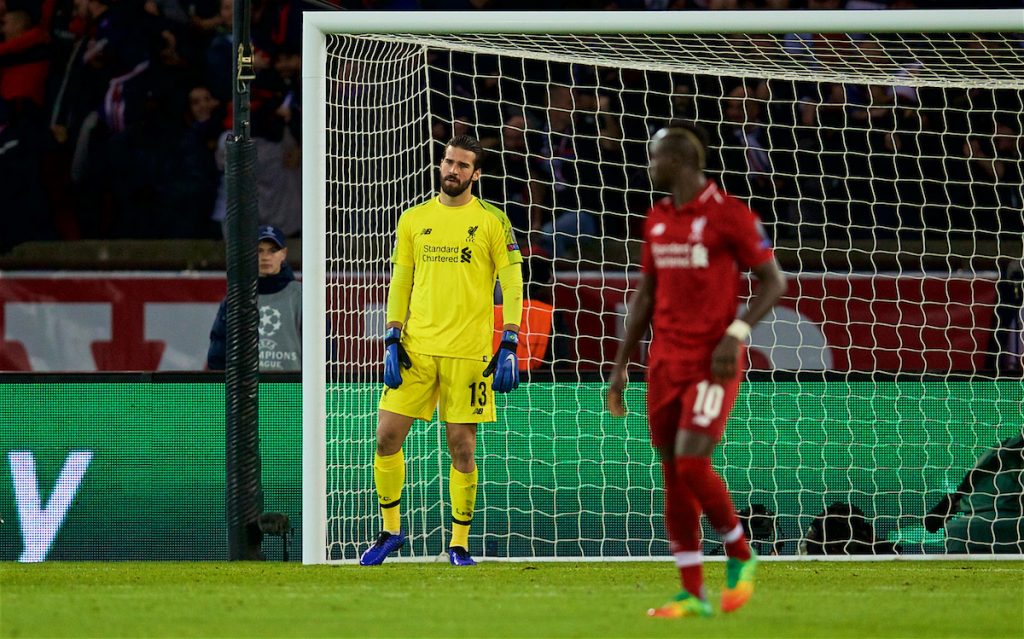 Joe Gomez: 4
Anyone still laughing at our throw-in coach with his Liverpool duvet, yer? Joey Gomez will pick you up and lash you into the top bin. That said, he is fucking desperate for the first, and not too clever for the second. We need to be smarter. Neymar pops the ball past you in their half, fucking bump into him by accident on purpose. Don't just run after the scruffy, horrible, wining twat. And if you are running after him, fucking sprint. He's three quarter pace there, edge of the box when he slots that second.
Degsi Lovren: 6
Great interception there at the near post first 10 minutes. Thought he was our best defender thereafter which doesn't say much for everyone else.
Virgil: 5
Poor clearance for the first but in fairness everyone just stands and looks at him holding their cocks. Couldn't find a red shirt first 20. Makes his first meaningful contribution in the first few minutes of the second half with a belter front-front tackle. That was it, though. First poor performance for The Reds, pretty much. You get one Virgil but no more or we will have to disband the appreciation society and smelt your statue down and make watches out of it.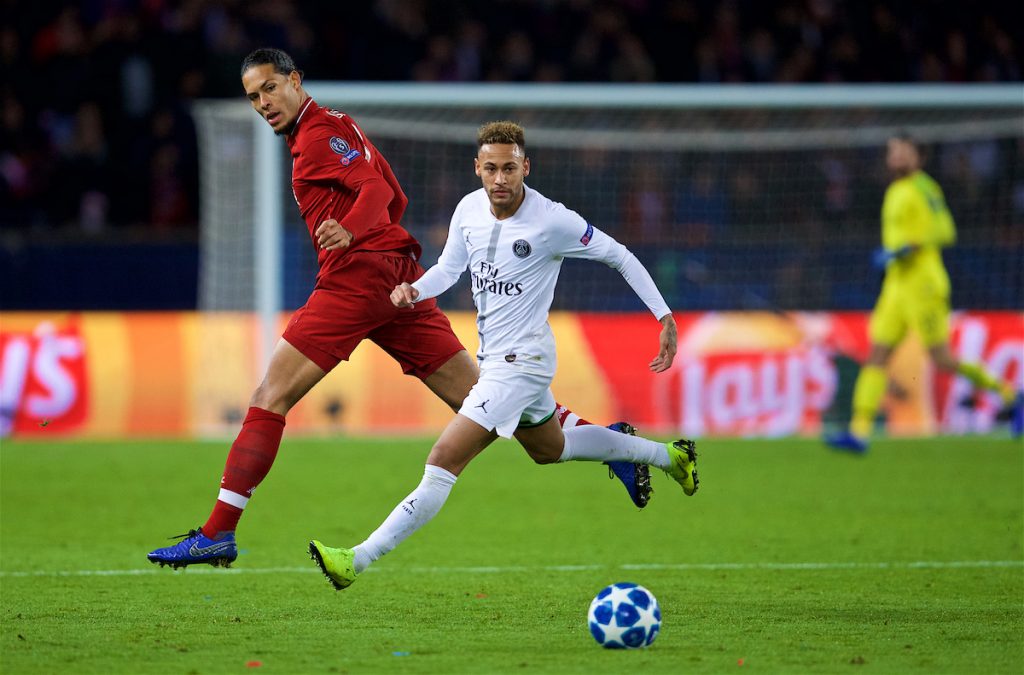 Andy Robbo: 6
Booted Neymar there in the last minute and simultaneously gets a point for doing it and loses a point for not straight legging the fucking twat.
Milner: 6
Absolutely hipped Di Maria there, didn't he? Is right, lad. The best out of the midfield three, mainly because he kicked a few people, but I'm not having it that they are all this shite. This is a shape issue which is culminating in a midfield three who look like they have never played footy, and haven't ran since last January, when they bought a gym membership in a fit of panic and then spewed it after half an hour on the bike. Blagging their birds they are still going. Just going the cafe and maybe having a steam room.
Henderson: 5
Gets popped off for the first there too easy, doesn't he?
Made a note on 30 minutes that I'd take him off. He looks fucking miles off. Played a cracking ball to Salah for the half chance but I would say that might have been his entire contribution first half. If I'm in this midfield and I'm getting made a cunt of by our shape in general, I reckon I am knocking shite out of people at half time. Better second half, as was the whole midfield but still, the game's fucking gone by then.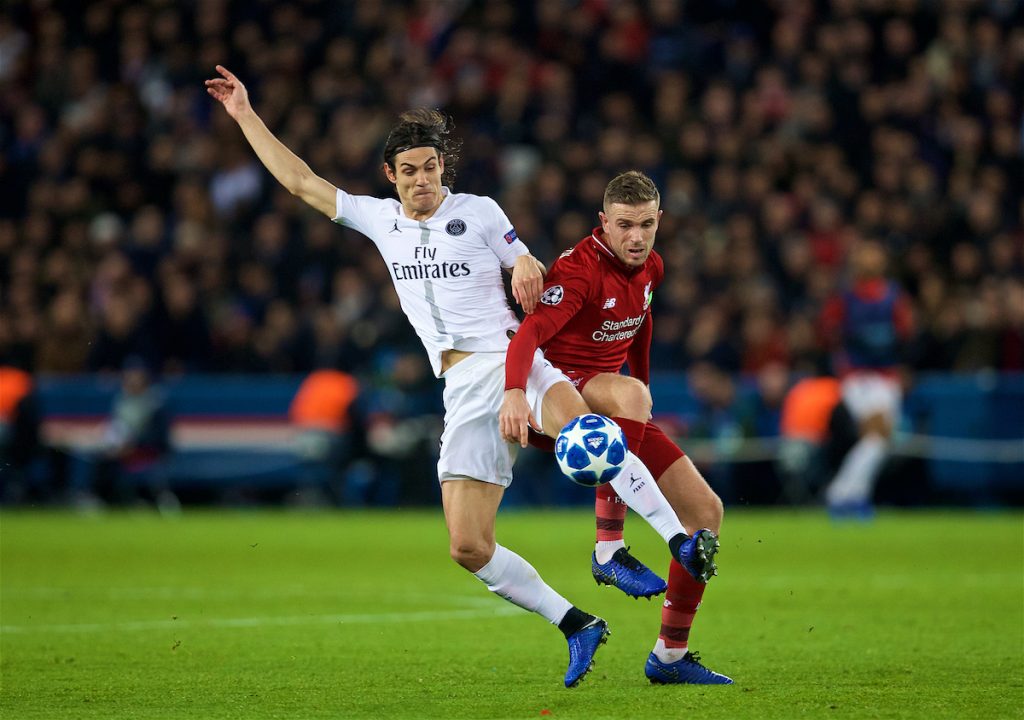 Gini:
I don't know what to give him. I genuinely don't know. What do you reckon. Might put some numbers, except 7, 8, 9,10 into a tombola and pull one out. Our midfield was shite.
Mo Salah: 6
Thought he actually looked pretty sharp first half. Fed scraps but ate a little. We might have to fuck that 4-3-3 off for a bit because it just leaves our forwards isolated.
Sadio: 7
Our best attacking player. Offered threat, great for the pen, got a pair of balls on him and a dose of nous to play the game.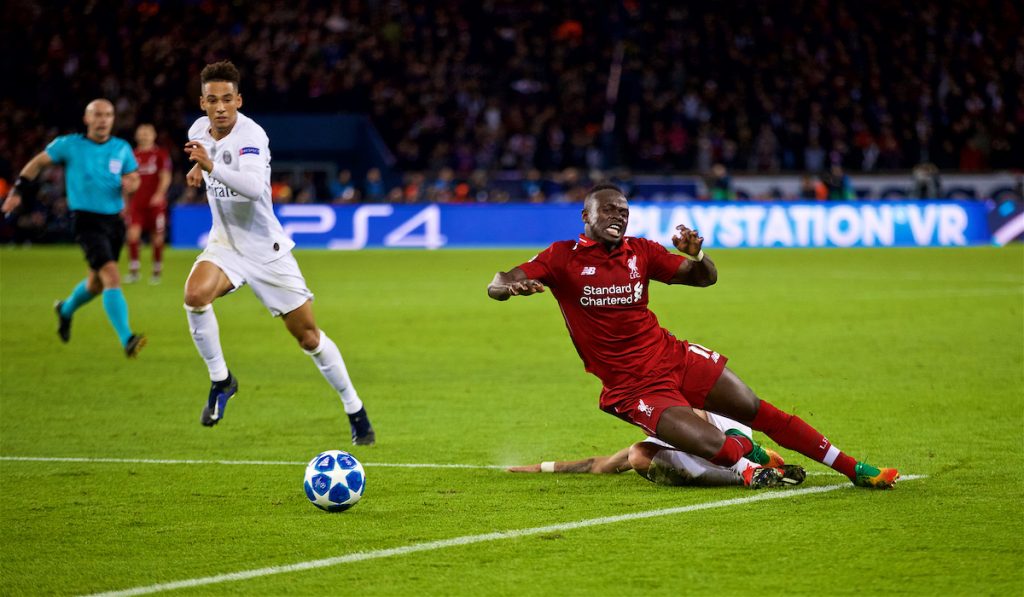 Firmino: 5
Might have to play him centre mid for the rest of his life.
SUBS
Keita:
Looked sharp, mind you. Better than the other three.
Shaq:
Was shite.
Sturridge:
Did some actual fouls which was sound, but offered nothing the other way.
"They're the best side we've played this season… but there should have been an obvious red card for Veratti."

🗣 Subscribe and listen to our immediate post-match reaction show after the Reds' 2-1 defeat to PSG 👉 https://t.co/Y74hlJ4yQF pic.twitter.com/SryYmF52h9

— The Anfield Wrap (@TheAnfieldWrap) November 28, 2018
Recent Posts:
[rpfc_recent_posts_from_category meta="true"]
Pics: David Rawcliffe-Propaganda Photo
Like The Anfield Wrap on Facebook