WHOEVER is responsible for early kick offs needs to understand that they are absolutely shite.
Every fucker is scrambling round like the clocks have gone forward three hours, the ground has moved to just outside Birmingham and they haven't been to bed in a month. The atmosphere is shite, you haven't got time to get a bevy before the game, and the consequence is a ground where everyone still thinks they are in bed and can't be arsed singing. If we get anymore early kick offs we need a three-point initiative to help with the atmosphere.
Free Garys on entrance to anyone over 17.
Free hip flask of Brandy to anyone over 16.
George to take us back to his pomp and play a set of absolute bangers while the game is on. Think Disco Beat Hotel.
Pissed it. If anyone at the club wants me to box this for the next one, hit me up lads. It will be a piece of piss.
Alisson: 7
Makes a few good saves, tells everyone what to do, boss with his feet and can't half pass it — that one where he pinged it to Andy Robbo (I think). Second half was boss. There's some talk about a cap second half but I was down the other end and couldn't see a thing. Boss for the first goal.
Trent: 6
Clearly struggling for form, but in fairness today he kept showing for the ball, kept working, even though it was tough. Will come out the other side a better player.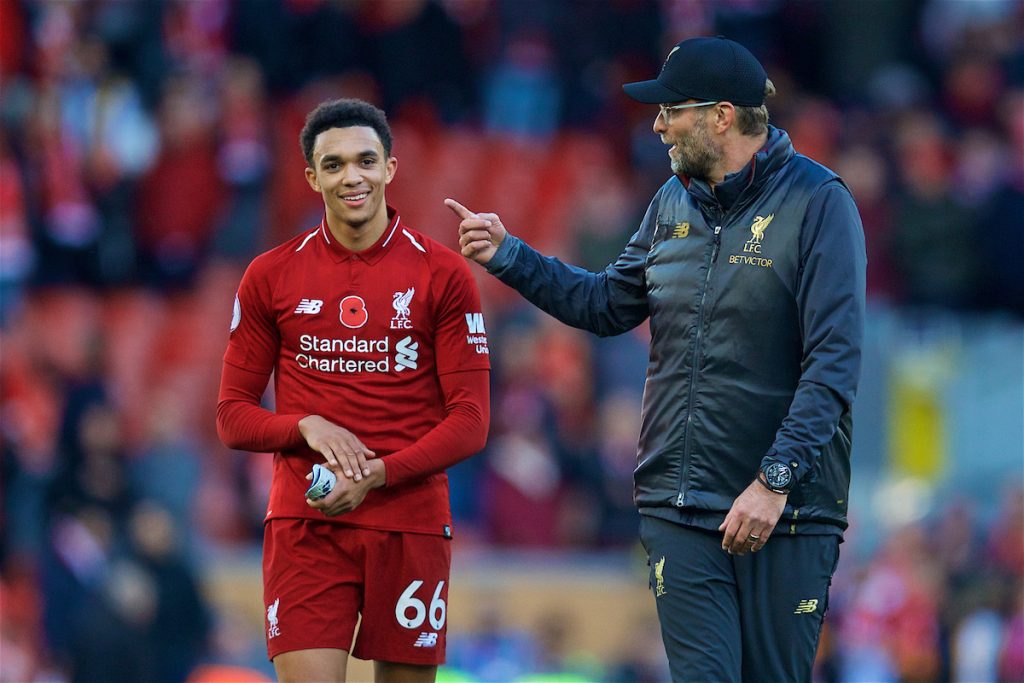 Joe Gomez: 7
Struggled at first with their fella upfront who looks like he had a bath full of boiled eggs for his tea but grew in to the game second half and started fouling the Grock, which takes some doing in fairness. Poor for the one when both him and Virg stand off him.
Virg: 7
Boss when he ended up left wing twice in the second half after corners, weren't it? Legit play him there away to City and just give it to Alisson to hit it to him on the touchline all day. Let him pluck it out the sky, beat three and box it.
Andy Robbo: 8
Legged it all day, could have scored a few, great on the overlap and was generally our best player who isn't a little mad barrel who plays upfront or in midfield. Would like to see him score.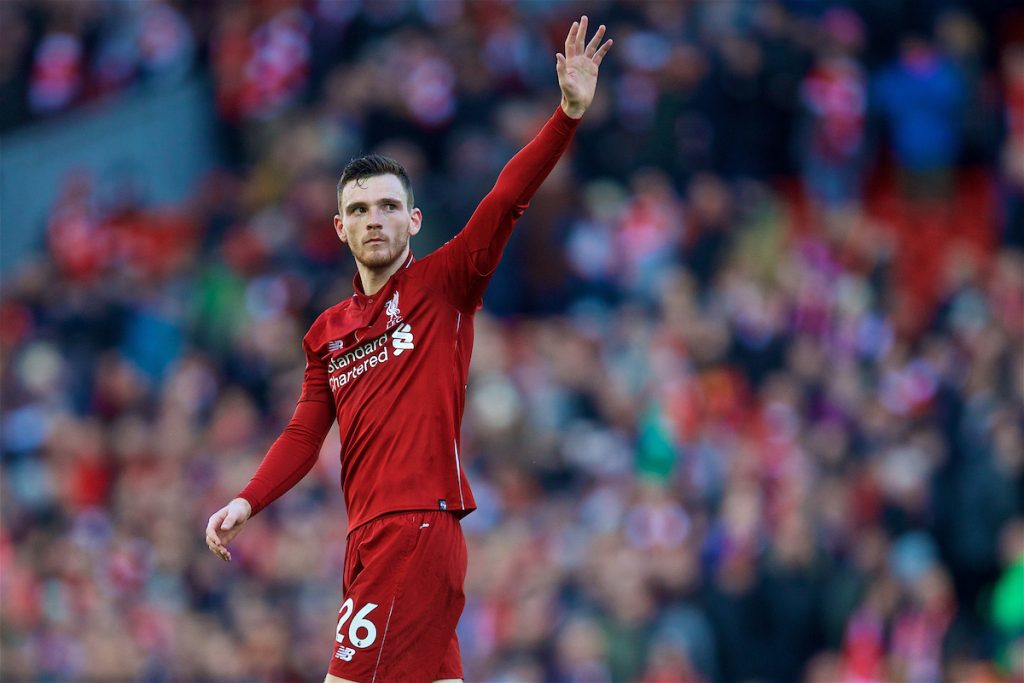 Fabinho: 7
Done alright there, didn't he? As in alright. Got his foot in well and ticked it over. God help him when the internet realises he passes the ball backwards a fair bit.
Gini: 6
Given the two in midfield were spectacularly deep, they didn't offer a great deal of protection when they kept breaking first half. Did alright, didn't do much wrong, just doesn't feel like we got enough from the midfield.
Shaqiri: 8
Our best player, there. Loads of movement, head up all the while, first thought is what can I create, rather than here you go lad next to me, you have it. Some of them through balls first half were boss, the finish is an absolute peach. Watches it all day long. What a fella. Reckon he is the one fella I would love to be in our gang. Imagine his rig out bouncing round town.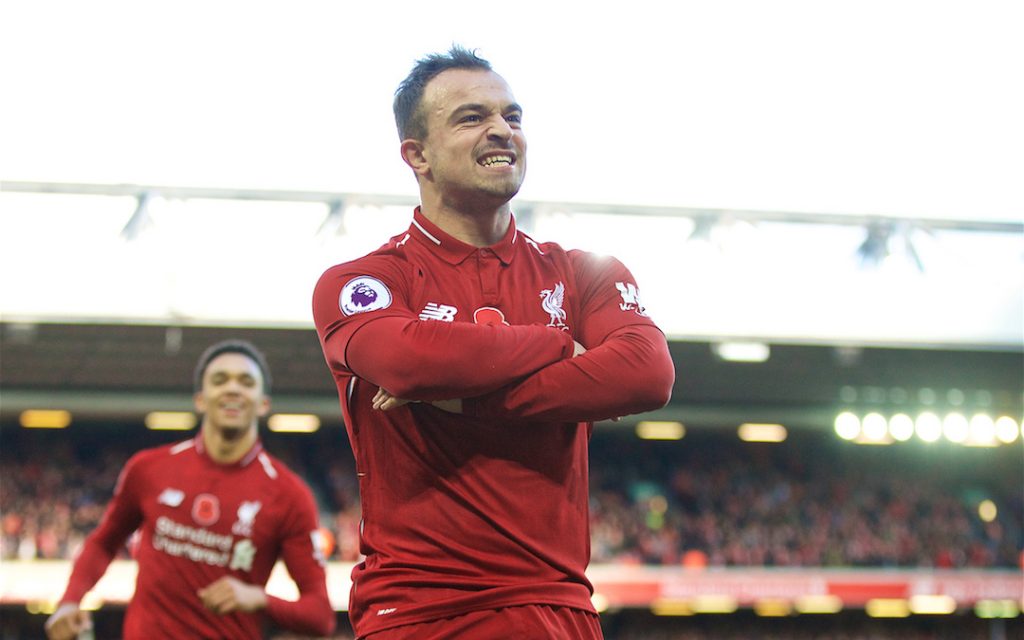 Mo Salah: 8
Actually thought he was good today. Stronger than he has been, sharp, quick, on the front foot and unlucky not to score more than one. Not sure this shape helps him much, but he still could have had a hat trick. Great for the goal.
Sadio: 7
Started the season on fire but has cooled down a bit, more a bit of a smoulder at the minute. Not sure this formation is helping anyone really, least of all the next fella.
Firmino: 6
Seems to me that playing Salah ahead of him seems to nullify his threat pretty much entirely. Ends up basically playing centre mid, which doesn't suit him at all. Worked hard and kept trying but it just seems to knock him out of his stride.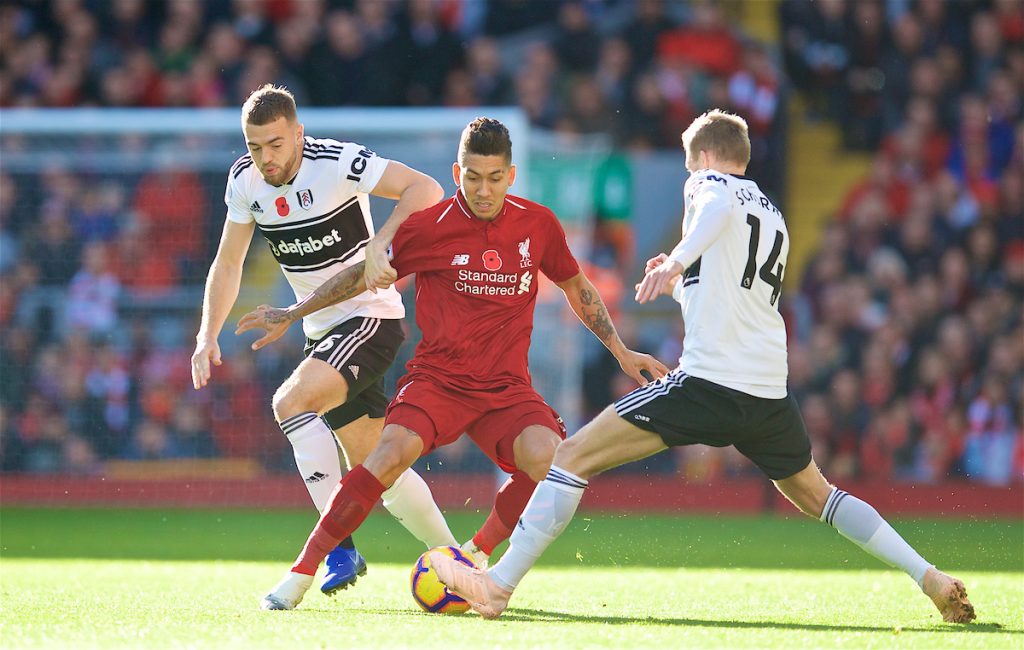 SUBS
Hendo:
Come on and looked knackered, like he had been on my three-point atmosphere plan while he has been out.
The Rest:
Hmm…
"Our left-back is the best footballer on the planet." 👏

🗣 Subscribe and listen to our immediate post-match reaction show after the Reds beat Fulham to go top of the League 👉 https://t.co/Y74hlJ4yQF pic.twitter.com/mNBckP3gUC

— The Anfield Wrap (@TheAnfieldWrap) November 11, 2018
Recent Posts:
[rpfc_recent_posts_from_category meta="true"]
Pics: David Rawcliffe-Propaganda Photo
Like The Anfield Wrap on Facebook