IF there's such a thing as a bipolar group of fans, surely it's at Liverpool.
Our mood swings between optimistic fervour, characterised by the swagger of European encounters where we beat Manchester City home and away, and the hapless pessimism experienced recently by those in the "we'll never catch City now they've pummelled a few teams to a puree" camp.
We're two points behind and unbeaten in the league, incidentally. Two.
It's possible to inhabit both camps in a sort of quantum state. Bear with me here. If met with an "ooh, we're on 30 points already, is there really much point in the other teams fulfilling their fixtures?" argument, some can cast a sardonic sideways look at the empty trophy cabinet by way of reply.
Likewise, the world-weary, seasoned campaigners who stress that nothing is won in winter can, at the same time, be reminded that only eight years ago we were in the bottom three in October so why not live a little. Extremes all round.
As usual, the truth of the situation lies somewhere in the middle. It's just that a collective bipolarity has no interest in the mean.
This is all about hope, history and expectation. Whoever said that it's the hope that kills you had a point, but isn't that preferable to a colourless campaign? The bog standard struggle for fourth place with no real assault on the top spot? "The Arsenal", if you will. The later Arsene Wenger seasons tended to consist of poor starts, a strong Christmas and the inevitable terrible week in March. Repeat ad nauseam.
Liverpool have at least had the occasional spike. The 2013-14 season was extraordinary. Sure, it ended in disappointment with slips and a loss of control at Selhurst Park, but what a year.
Bawling the name of the club to the Cardiff sky after we went behind and then buried them in a glut of goals, being 3-0 up at Old Trafford and seeing 2ft Joe Allen wrestle Marouane Fellaini to the floor because it was Liverpool's ball, not his, and watching that first half at Arsenal where Jack Wilshere seemed to consider shift work at Gregg's before our very eyes.
There's a myth about that year. The endless songs about Steve Gerrard, Gerrard by fans who had to sit through their own "Arsenal" seasons, thinking their words wound us. Liverpool did not have a hangover after the final game.
I remember walking through town at 2am. Liverpool was not cowed by the being unable to finish the job. No, it was the opposite. Liverpool city centre was alive. You could hear other parties streets away. Liverpool were not holding their heads, they had their tops off.
Give me that over panicking about City's goal difference any day.
Of course, we're nowhere near that close at the moment. We've started well, but there's still an ocean of time to cross. We can be cautious, but there's still so much to enjoy even if we're not hitting the heights of last season. The side has gone a bit pragmatic of late. Fair enough. You have to do a bit of that at times.
How do we know that? Easy. History tells us.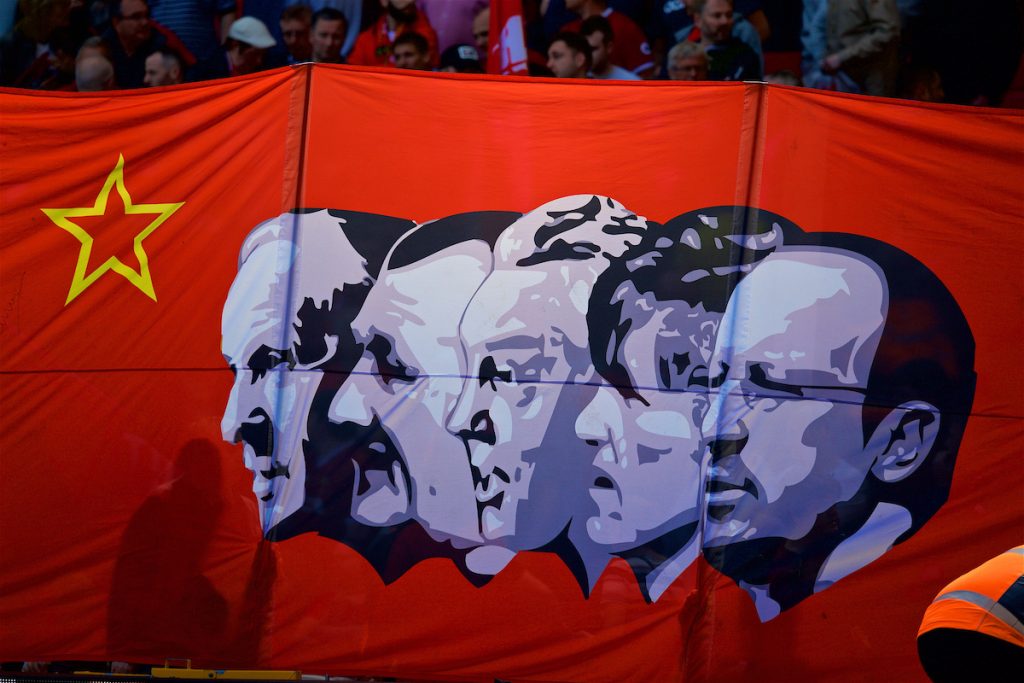 Younger Reds can look back and see our greatest sides lifting trophy after trophy and assume that the success came with "'total football" of swashbuckling pomp and routine hammerings for those who dared to show any notion of competitiveness. That wasn't the case.
Trust us on this. Liverpool loved a 1-0. Those glorious sides loved going one up and pissing about for the rest of the game to get over the line. The points always came first. That was always the priority. Everything else was tinsel and trinkets.
Sure there was the 7-0 v Spurs and Ian Rush going mad at Goodison, but there was a fair amount of forgettable games clumped around them. Games which made our recent win at Huddersfield look like the 2001 Alaves game in comparison.
No, we could be great to watch, but the truly great sides (1978-79 for example) shone just because we could afford to be a little more demonstrative on the pitch. Even the much-lauded 1987-88 side came as a shock and that came just two years after we'd won The Double.
City have their own version of that just now. The modern pessimism stems from it. "Isn't it typical that we finally get a proper squad together and then the Harlem Globetrotters come along?"
For the record, that '88 vintage won the FA Cup in '89 (while thoughts were elsewhere, obviously) and it's only other league title a year later.
Football dominance is circular by nature. In the '90s, Football Focus ran a special on how Manchester United's success was making the league non competitive. Ray Stubbs and his mates were certain that United would rule the game for the next 25 years. Then came Blackburn (briefly) and Arsenal before Chelsea entered the fray. Dynasties end. We know that more than anyone.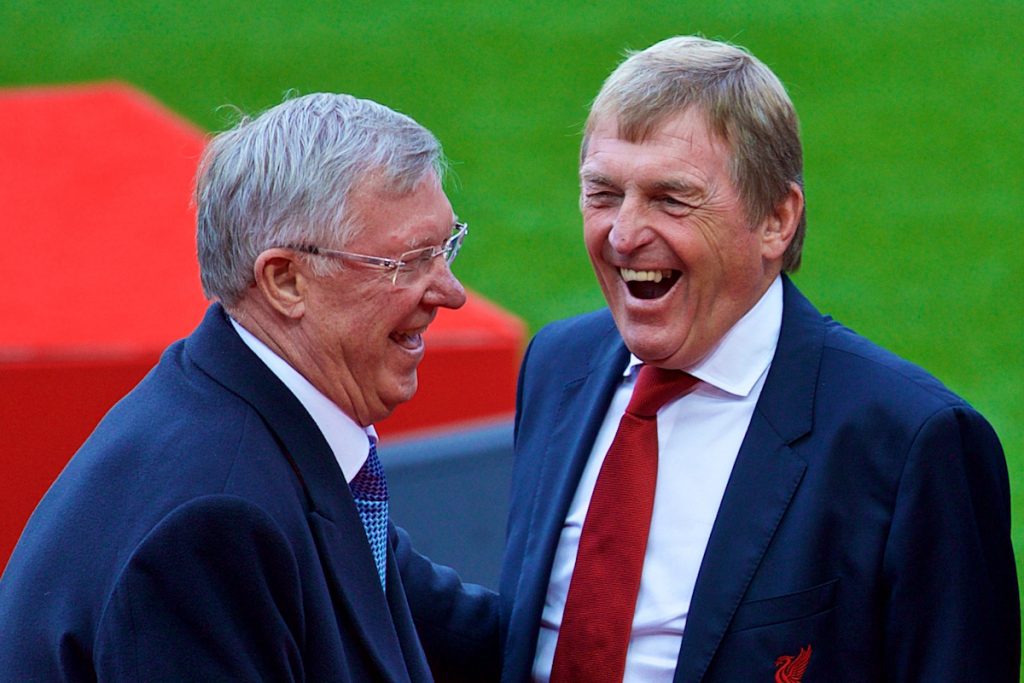 I'd like Liverpool to be there should the current one go wrong and if that takes a lot of dull 1-0 games then I'm fine with it. Points come first.
If City win every game from now till the end of the season then fair enough. If they drop a few — and they will — we have to be there, ready to pounce.
Sure, it's a bit disappointing that we're not battering teams, but that Crystal Palace 3-3 game in 2014 should be a cautionary tale. OK, that happened under a rare and strange set of circumstances, but that is an example of what can happen when you alter your mindset.
City have won nothing yet. Nor have Liverpool, but, for God's sake, why throw in the towel just because they're running up cricket scores and we're not? We still get the same amount of points for a win.
There's nothing wrong with tinsel and trinkets, but there's more important considerations before that.
"This year we *can* win the League, we're in position now where we can win the League.

"Man City can twat teams 10-0 if they want, but we'll still be there." ✊

🗣 Listen to this week's FREE Anfield Wrap podcast 👉 https://t.co/CULYfNh2fs pic.twitter.com/oT0M2eV4Qq

— The Anfield Wrap (@TheAnfieldWrap) November 19, 2018
Recent Posts:
[rpfc_recent_posts_from_category meta="true"]
Pics: David Rawcliffe-Propaganda Photo
Like The Anfield Wrap on Facebook