Alisson: 7
The save in the first minute is really good, you know. Like, really good. Doesn't do anything wrong for their goal.
Trent: 5
Struggled like fuck. Touch was off, legs were off, head was off. Off. That said, their whole tactical plan first half was to get after that wing. Could have done with some help.
Virgil: 8
Literally could have had a hat trick. Sublime at the back. Not really sure what went on with their goal, there. Think it just might have been a good finish that the lads couldn't do much about. Great defensive line all day.
Joe Gomez: 7
See above. Faultless but then conceded a goal which was no one's fault. Faultless?
Andy Robbo: 7
Played well, up and down, consistent option.
Fabinho: 4
Fucking hell. Spent the morning cleaning the shower, there. It's one fucking gobshite of a thing. Yer, yer, one of them massive big, stupid, bin-lid head things. Sound yer. You ever tried cleaning the tiles with a massive, big, stupid, bin-lid headed shower? It puts water in one direction, straight down.
Basically blerted biocide all over the tiles and then spent fucking four hours before kick off scrubbing dry tiles with biocide on them. Was light headed, think I burnt me throat out with acid, proper whitey material off it. Reckon I would have got about the pitch better than Fabinho there first half, with one lung, and a burnt out throat, so that if I drank water it would pour out the back of me neck.
Fuck me, looked like he'd run the ground straight from the paradox. Anyone fancy telling me Henderson is shite in comparison to him? Reckon I might hunt you down and fucking burst you, to be honest. Had to change our formation to protect him, which literally impacted on our ability to win the match. A problem.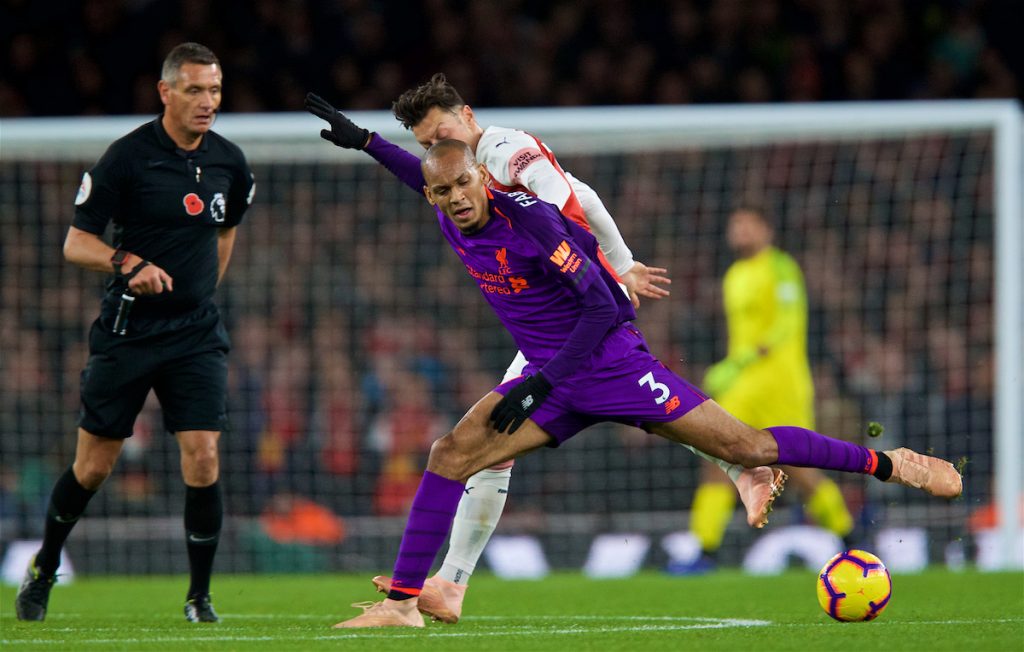 James Milner: 7
Scored a great goal there, in that he hit it and it went in and all hell broke loose. Felt sorry for the midfield playing next to someone probably three or four levels below what was required. Plugging holes, choosing passes that he wouldn't need to do if he had a proper fella playing next to him.
Gini: 7
Had a lot to do. Like a lot. Like two fellas' work. Possibly three fellas' work. I don't fucking know. Played well though, Gini. Played well.
Mo Salah: 7
Dangerous, weren't he? He's not as good when he plays upfront as opposed to on the left of a three. We need to fuck that off, really.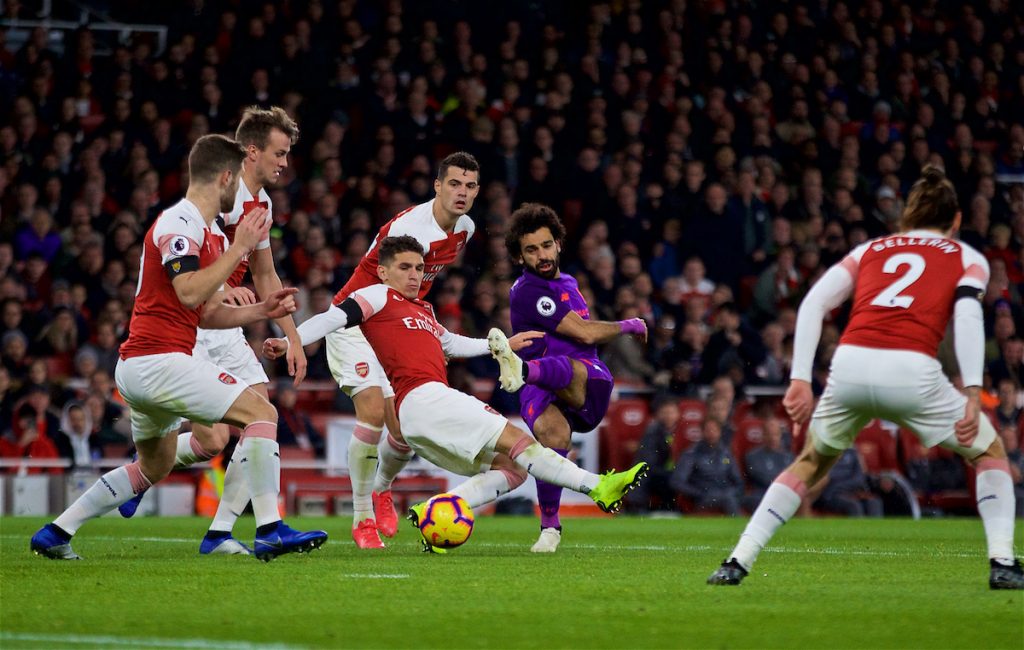 Sadio Mane: 7
Thought he was poor, first half. Had opportunities time and again to get after them, but didn't. Poor touch, poor decision. Whatever. Better second half.
Firmino: 7
Gets an extra point for playing centre mid second half to look after his mate.
SUBS
Henderson: 9
Fuck off.
Shaqiri: 6
Legged it, gave it away once. That is all.
Matip: n/a
Big giant purple one. Got a hazelnut inside him.
"He's Virgil van Dijk…" 🎶

🗣 Subscribe and listen to our immediate post-match reaction show after the Reds stay unbeaten and go top of the League 👉 https://t.co/Y74hlJ4yQF pic.twitter.com/MAM92dbrJ5

— The Anfield Wrap (@TheAnfieldWrap) November 3, 2018
Recent Posts:
[rpfc_recent_posts_from_category meta="true"]
Pics: David Rawcliffe-Propaganda Photo
Like The Anfield Wrap on Facebook