JESUS.
Ran ourselves into the ground for a big dose of nothing but cramp and tired legs for Sunday.
Would probably have been better if they had just beat us early doors. Fine lines between a good, old-fashioned, hard-fought European away point, and a massive bowl of shite.
Alisson: 8
Makes a good save first half as it's deflected off Virg. Got arms like an iron bat. Followed it up with a couple of really good saves that you could call routine — except at Liverpool, we haven't had a 'keeper who could have made them look so simple for about 10 years, so let's call them showstoppers, aye? Follows that up with a save and a half on 70 minutes. What a fella. Reckon he saved that Mertens one, you know.
Trent: 5
Use of the ball was dreadful first half, culminating in a ridiculous shot just before half time, of 2015 Degsy Lovren proportions. Got no better second half.
Joe Gomez: 8
Our best player first half, by a mile. The only one who had any real composure.
Virgil: 7
Honest to God, when he got whacked and the telly didn't show him for ages I was nearly sick in me mouth. Expected the camera to cut back and for him to be holding his own ankle, like some sort of Turner Prize exhibition. Him, the 'keeper and Joe Gomez the only ones with any real credit, in fairness.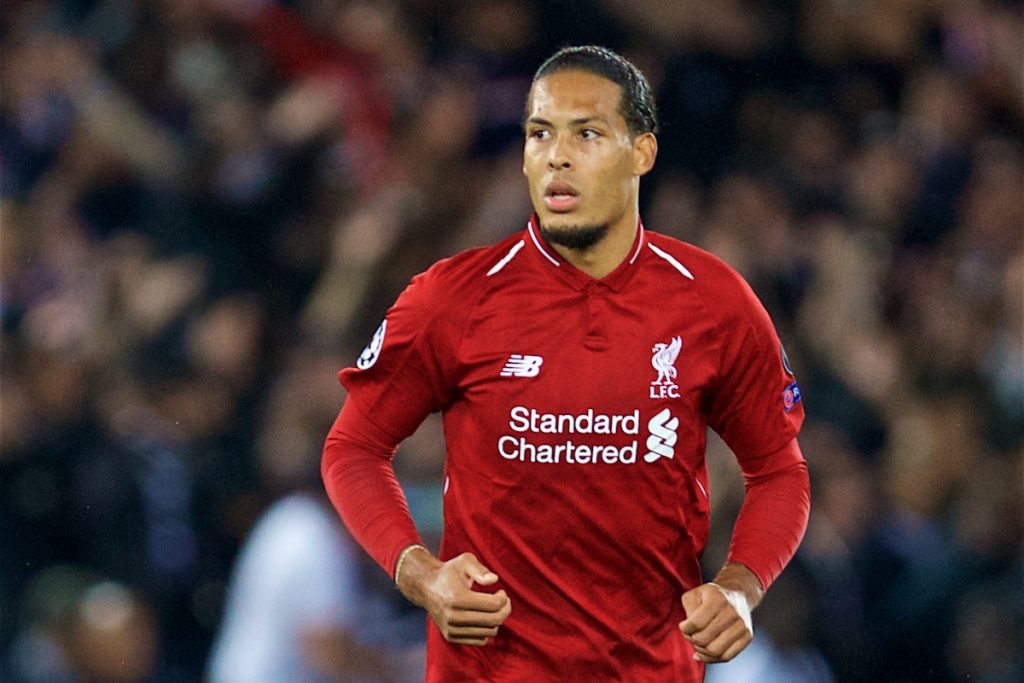 Andy Robbo: 6
Defended well to a point. Sloppy ball on the break second half when we would have been three on one. Summed us up, really. Got popped for their goal. He's probably knackered, but don't tell no one. Imagine if Moreno had to play against City. Fucking hell.
Naby: 5
Actually thought he was fucking us there until he went off. Every time he got it, he gave it away. But then the rest of the game unfolded and it turned out he was one of our best players. Context.
Milner: 5
Was everywhere and nowhere, there. In the sense that he was everywhere about five seconds after he should have been and nowhere as a consequence. Walloped their lad mind, which was nice but I think that was about it.
Gini: 5
Part of a midfield three which offered next to fuck all going forward and even less going the other way. Impressive ability to do nothing. Bet you he can jib his phone and the social without batting an eye. Just sit there on the couch, not arsed, Looking out the window.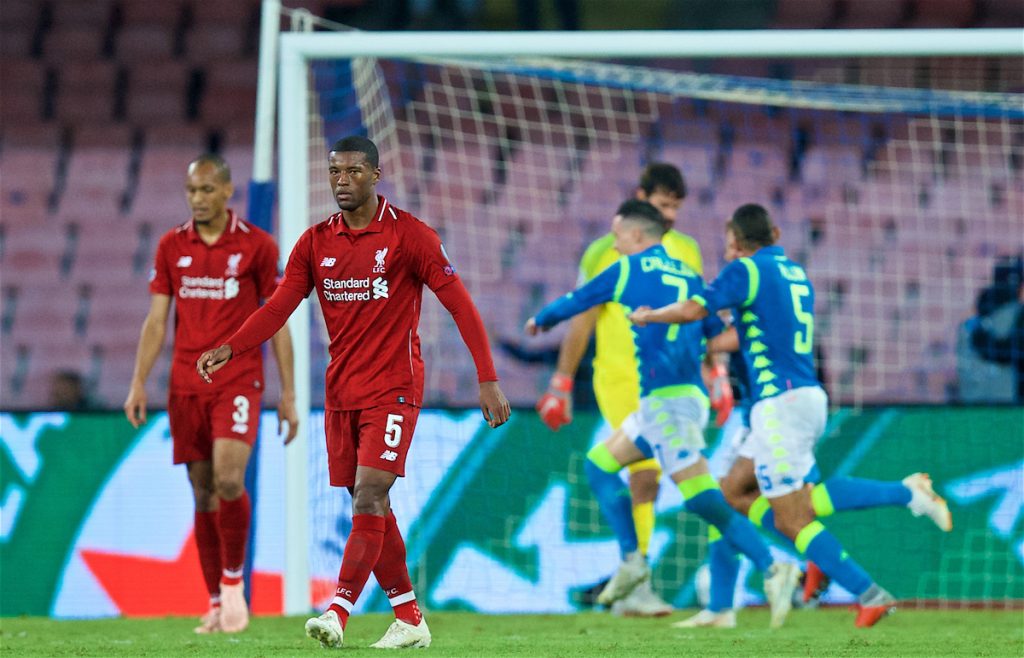 Sadio: 7
Hard to judge the front three when they are fed scraps. Was probably the brightest of the bunch and grafted his cock off.
Firmino: 6
Grafted, tried to play, but it's hard to attack when you have got no cunt to pass to and no fucker who can pass to you. Works perfectly in our shape. Not so much when we have no shape.
Mo Salah: 7
Tried his best to get us moving. Got no change out of their 15 lads who were marking him, but in fairness he grafted back, won the ball back and kept offering all day. Was unlucky with the late through ball from Firmino.
SUBS
Fabinho: 6
Come on, passed the ball, slotted in some fucking big holes, and tried to kick it into Vesuvius. Was into him.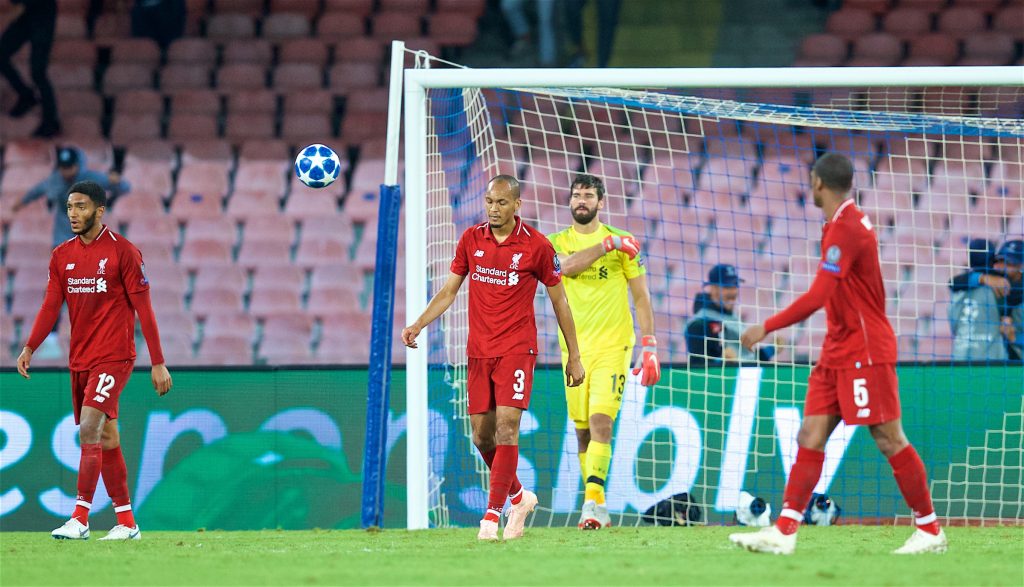 Hendo: 6
Come on and made our first tackle and in fairness tried to get us playing when the rest of the team, bar Mane and the centre backs, were jammed on twatting it anywhere. He didn't succeed like, but at least he had a go.
Sturridge: n/a
Fucking let's get into these bus-shagging bellends on Sunday, aye?
"Liverpool got exactly what they deserved!" 😩

"Absolutely nothing."

Subscribe to listen to our Post Match Show: https://t.co/UlqKvwZIWy pic.twitter.com/qCOG06FIdn

— The Anfield Wrap (@TheAnfieldWrap) October 3, 2018
Recent Posts:
[rpfc_recent_posts_from_category meta="true"]
Pics: David Rawcliffe-Propaganda Photo
Like The Anfield Wrap on Facebook