Pre Match
I DON'T know about you but my bottle has gone, here.
Realised this morning that if The Reds want to win the league we probably need to win today and I now can't function.
Couple this with me reading Bruce Grobbelaar's interview the other day where he casually dropped into convo, almost as a side note, that The Reds won't win the league if he doesn't play, because a witch doctor put a jinx on us the last time we won the league.
Fuck's sake Brucie, are you messing? Yer lads, didn't I mention it? Fucking hell, you should have said.
All he needs to do is piss on every goal post, apparently. He did two of them in 2014 but someone stopped him doing the other two. Someone fucking stopped him. Fucking fuck me with a fucking big shovel.
Why isn't there calls to get him pissing his cock off till the pitch is flooded? Make a massive big Brucie giant, get a squad of French fellas with ropes and a fucking stupid dog to bounce up the ground and box it off. Three fellas ring that Brucie bell, he whips his shorts down, three more fellas ring his bell, he gets his massive cock out shaped like a big giant bottle of Kopparberg, let's rip all over the pitch, and The Reds romp to victory.
Full Time
Jesus Christ, that was stressful.
Alisson: 7
He's boss, isn't he? Fucking big Ronseal 'keeper. Got "he will be boss" written all over him.
Joe Gomez: 8
Thought he was excellent and made a great player look shite. He's bigger and stronger than everyone he comes up against and has got a head on him. Boss.
Degsy: 8
Like Ringo, isn't he? The best drummer in the world but not even the best one in our defence. Or something. Two great tackles there second half.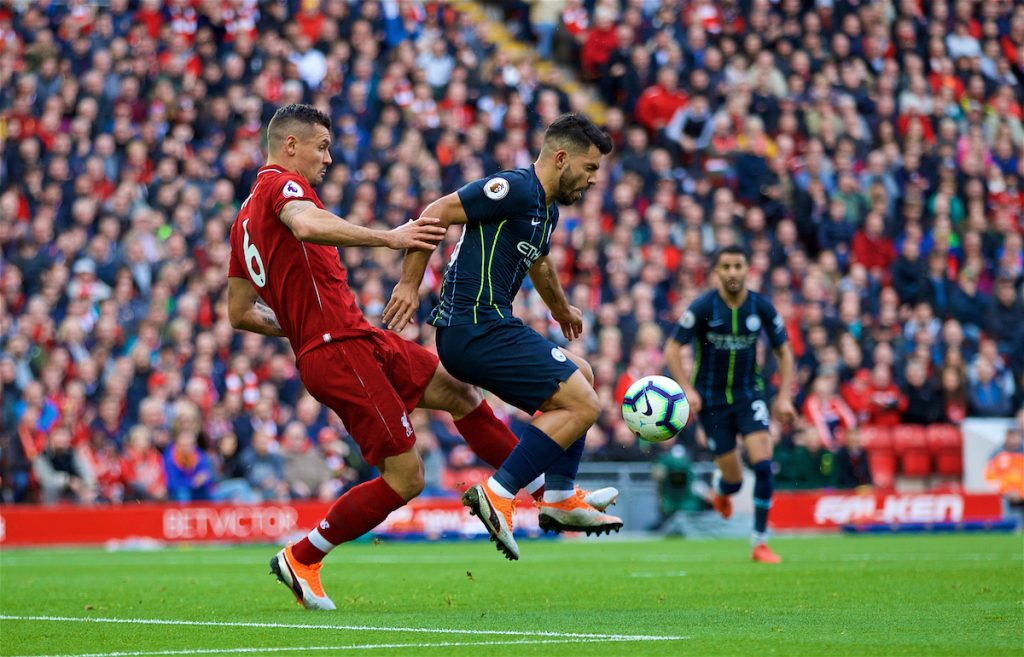 Virg: 8
Imperious. Not sure if it was a pen or not but he didn't deserve it. What a fella. Hope he knocks shit out of their battle bus. With a massive big Northy balaclava on.
Robbo: 8
Great defensively, couldn't get going the other way, but in fairness they defended brilliantly so what do you want him to do?
Henderson: 8
Played well, there. Ticked it over, kept the ball, despite a ridiculous level of bellendery screaming at him to get it forward. They weren't playing a team of scruffs, you know. They were defensively brilliant, their shape was boss, they done to us what we do to them.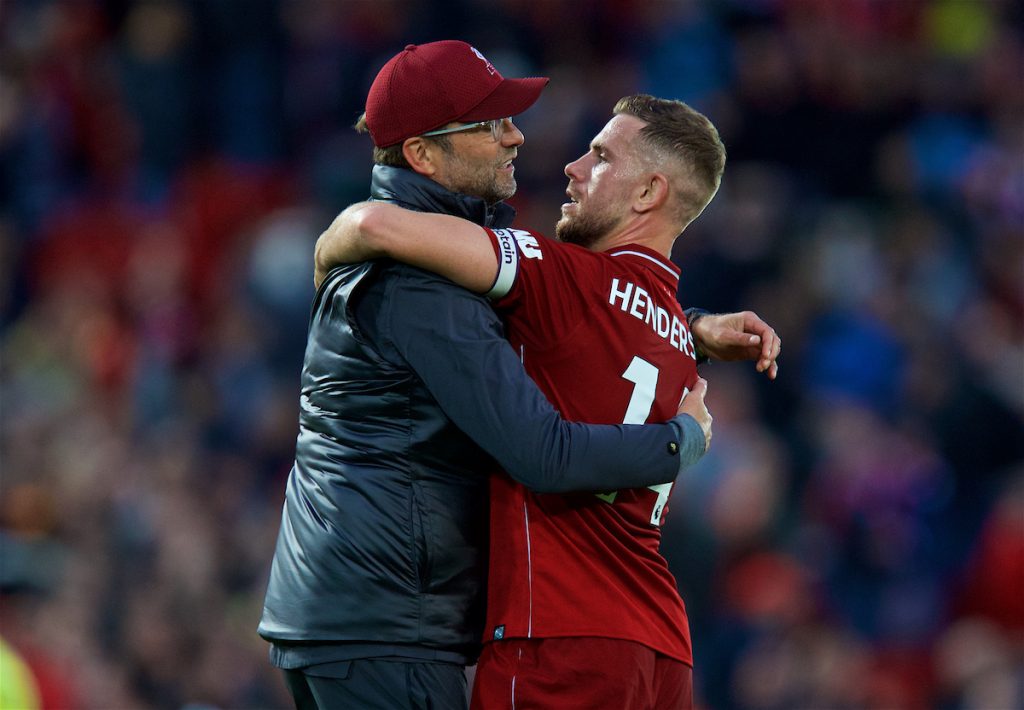 Milner: n/a
Fucked.
Gini: 8
Thought he was excellent today.
Mo Salah: 7
He was good again without being at his best. A threat all day, but could do with someone to join in with the front three. Missing Oxo-Chambo, y'know.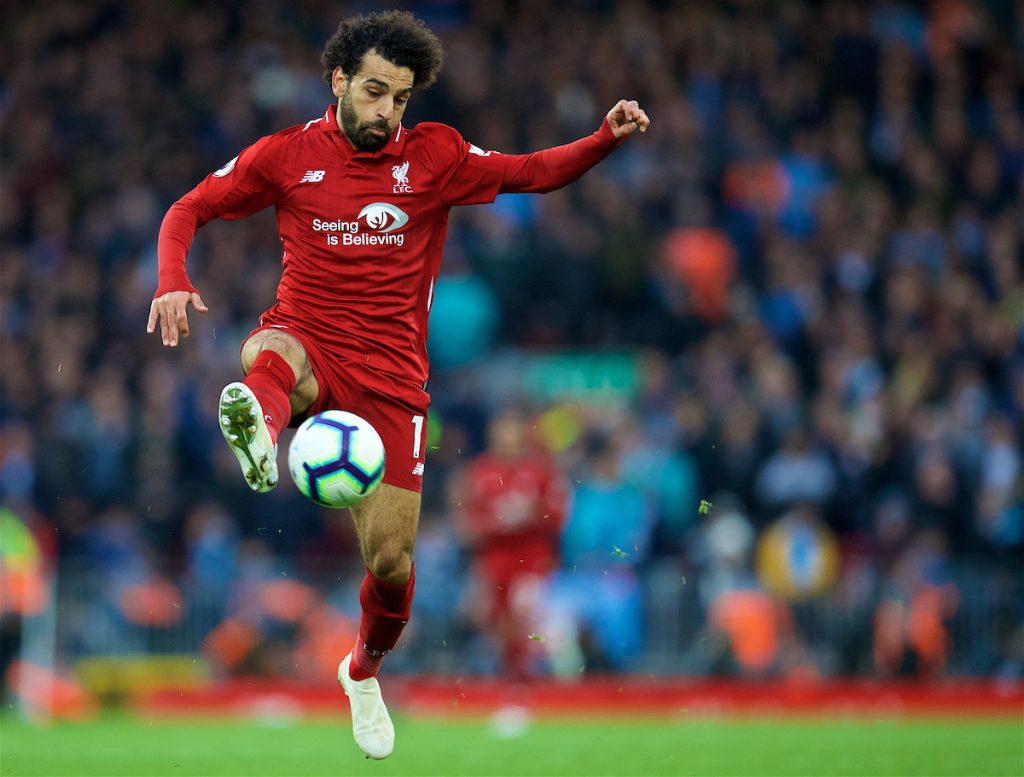 Bob: 7
Grafted and made a nuisance of himself. Did nothing wrong in a massive game of chess.
Sadio: 6
Thought he struggled today y'know. Nearly boss, but his touch was off and his threat was missing as a result. That said, they were boss. Have I said how boss they were?
SUBS
Keita: 6
Feels like we need more off him, y'know. He's the one who need to break the lines and he's not quite there.
Dan Sturridge: 6
Nearly.
"We're going to have to accept that the better we get, the higher the standard the team is who come to Anfield and are willing to take a point."

"They're made up with a point."

Subscribe to listen: https://t.co/sAYhSu6Qag pic.twitter.com/G5czEQuMKQ

— The Anfield Wrap (@TheAnfieldWrap) October 7, 2018
Recent Posts:
[rpfc_recent_posts_from_category meta="true"]
Pics: David Rawcliffe-Propaganda Photo
Like The Anfield Wrap on Facebook