NOBODY should go to a football match and never return home.
Not a single one of the 96, not a Busby Babe, not a Thai billionaire.
Grief is a deeply personal thing but heading home from the game in jubilation or despair is something that everyone visiting this site has done many times. When disaster strikes football like it did again last weekend, it shakes and bruises us all.
The calls this weekend to show respect for the victims of the Leicester helicopter crash must be observed as reverentially as the Remembrance Day silences.
Football competition creates a Game of Thrones world. It's us against them. The rivalries are sectarian in their strength and emotional hostility. Our loyalties drive us mad, or close by. We don't think straight, don't act right, don't talk sense.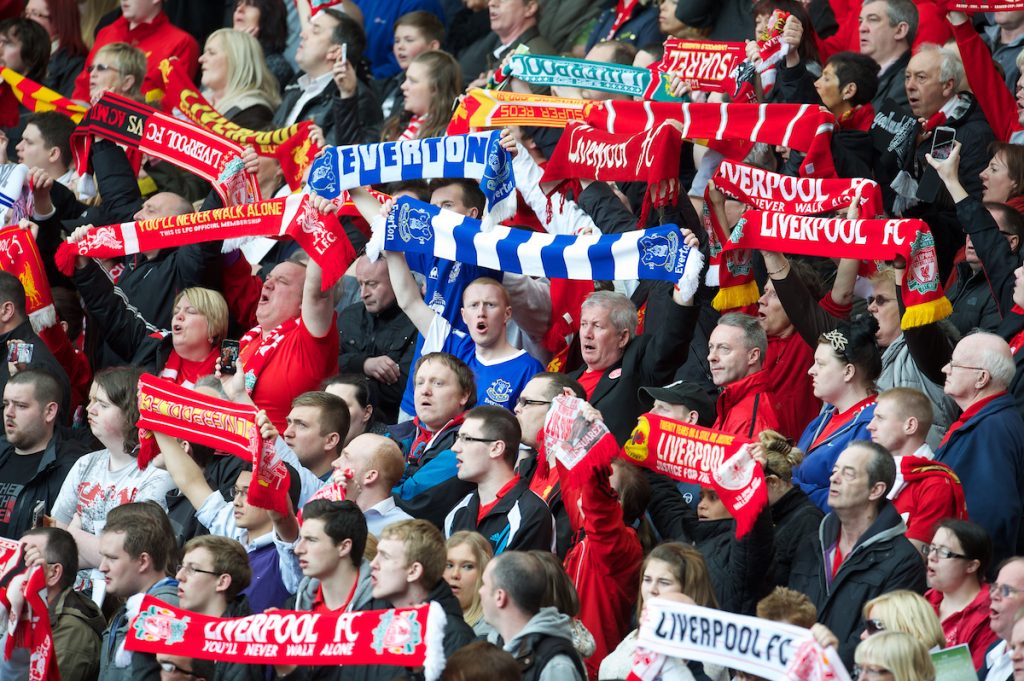 What would a Martian invader make of a post-match radio phone in? There are zero shades of grey on Planet Football. Every opinion is west or east. Find me a Liverpool fan who really liked Xherdan Shaqiri six months ago.
And then, without any kind of warning, something happens that uncovers a bigger picture.
That picture does not have to be tainted. The ovation afforded Cristiano Ronaldo by Liverpool supporters at Anfield four years ago lived long in Real Madrid hearts and minds. Steven Gerrard's farewell goal at Stamford Bridge in 2015 was surprisingly applauded by the same Chelsea fans that ritually rejoice in his fateful slip to this day. Visiting goalkeepers usually get on well with The Kop.
Just occasionally, the thick fog of fanaticism clears for us to find our better natures and doff our proverbial caps at an act of football greatness that binds us all in hands-up appreciation.
One of my highlights of the season so far was that touchline bromance between Maurizio Sarri and Jürgen Klopp 10 minutes from the end of the Chelsea-Liverpool match a month ago. "Why are you smiling?" asked the Italian with his team leading Liverpool. "Aren't you having fun?" replied Klopp impossibly. "So much," said Sarri. "Me too," said Klopp.
Up the Reds. 🙌 pic.twitter.com/ANlRKFdQe1

— Liverpool FC (@LFC) 29 September 2018
Now, of course, Daniel Sturridge wrote a happy ending that sealed the full-time hug between the two managers, but as someone I forget once said, "football, bloody hell". The love and lust for this sport is our common ground. It's worth remembering and protecting when it comes under attack from adversity.
Klopp has been quick to lead the donations to the fund to support Sean Cox and his family in adversity. Last April, the two men were close by in the same square mile of Merseyside for the same reason. A bloody brilliant football match.
Sean is still waiting to get home from that match. His injuries and his ongoing recovery in hospital are cause for any number of bristling football emotions but easily the most productive of them is the sense of unity Sean's ordeal has stirred.
Seamus Coleman has donated to the fund too. Sean is not only a Liverpool fan, he is a football fan. It could have been anyone, red, blue or Irish green.
Last spring, Glenn Hoddle flew to Rome for the second leg straight from Ray Wilkins' funeral. He was still coming to terms with the shock and injustice of it all when I met up with him at the match in Italy.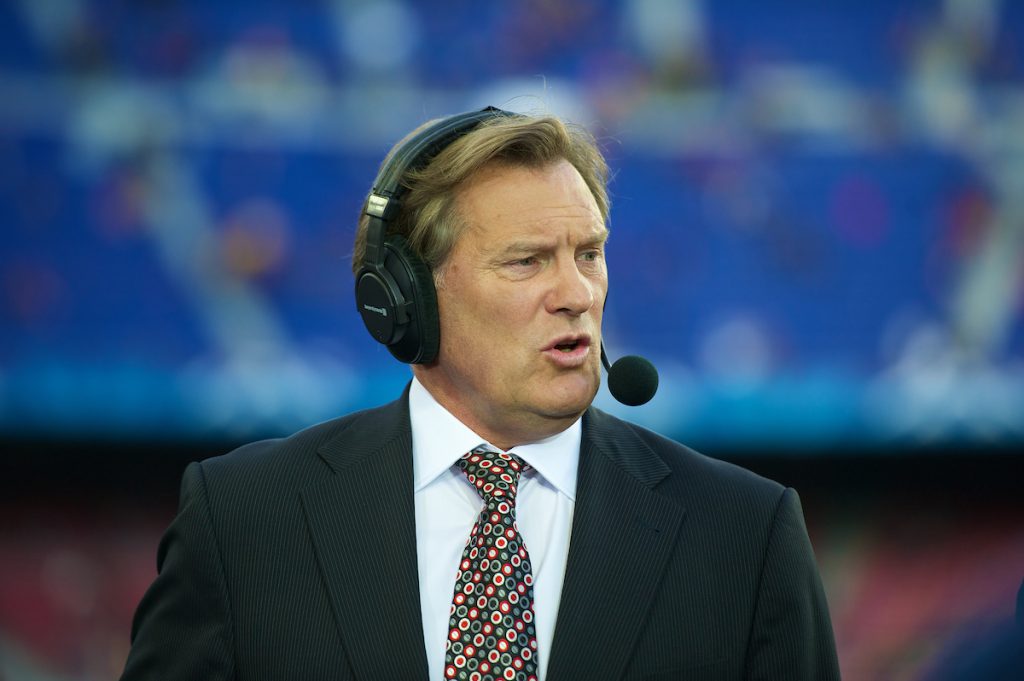 Last Saturday, there were a few hours when I wondered whether I would ever see Glenn again. He's a good friend and a really good man. Whether you think either of us are good, bad or useless with a microphone in our hands, I promise every one of you that you'd love his company, his insight, his abiding enthusiasm for the game. He'll talk football with anyone and all the signs are that he will do again.
Sean has also apparently had an argument with Mrs Cox in the last week. Another good sign, according to her.
The Leicester victims are sadly lost to our game, though. Mourning is down to the individual. Respects can be paid in any number of different currencies.
The touching communal shows of sad applause that cascade across matches in a particular minute are wonderfully moving tributes to people that thousands of fans never met but somehow feel they knew.
The shared fellowship of just being there, of going to the game, of walking up Walton Breck Road with a tide of strangers, of the programme sellers' shouts, of the sound of George's voice drifting over the roofs of the stands, those personal experiences that blend into the collective buzz.
#LFC and @spiritofshankly would like to thank all those who participated in today's collection for Sean Cox, either as collectors or donors.

The response was phenomenal and the total will be finalised in the coming days. pic.twitter.com/3f4FGiSX7V

— Liverpool FC (@LFC) 27 October 2018
My own personal experience means that my memories of Heysel are even more vivid and grim than those of Hillsborough. The victims in Brussels were no less tragic, the disaster no less awful. I have not used either of the words "tragedy" or "disaster" to describe a football moment since. They were redefined for me while counting bodies beneath the arches of that decaying stadium that night.
Imagine being one of the Leicester fans who that pilot somehow avoided as his craft veered out of control. They only went to the match.
Bill Shankly's famous quote about football being "a matter of life and death" is used to paint a false picture of the most extraordinary football company it has ever been my pleasure to keep.
Shanks was a most human being and only ever trotted out his mantra with a chuckle in his voice. He was sending himself up, laughing out loud at where football sometimes took him and his impassioned zeal for the game.
It gets us all like that. That's why we all feel it when football loses some of our own.
Recent Posts:
[rpfc_recent_posts_from_category meta="true"]
Pics: David Rawcliffe-Propaganda Photo
Like The Anfield Wrap on Facebook