IN a world of neverending bickering and "banter", of crisis seeking and an insatiable hunger for headlines that detail it all going wrong, perspective around football can be severely lacking at times.
Bill Shankly – with tongue firmly placed in cheek, no doubt – infamously mused in the much bastardised quote: "Some people believe football is a matter of life and death, I am very disappointed with that attitude. I can assure you it is much, much more important than that."
It's easy to see where Bill was coming from. It can feel that way. All consuming, ever present. Victories are seen as "vital". Games are detailed as "must win". There is a thirst, a hunger, to be the best and anything less is too easily cast aside as meaningless.
You don't have to look far – or listen – to find genuine anger about football; from frustration at a player, to fury at the opinion of another, from the decisions of a manager to the perceived ambition of an owner.
In many ways that spirit is a positive, a power to be harnessed, a force to be reckoned with, a standard to aspire to. It's Anfield's atmosphere at its best. It's the guttural roar of The Kop at the height of another European adventure.
But every game can't be that game. Every match can't feel that way. For as much as managers seek control, for all the time they spend plotting a route, there is almost always a bend in the road – the haymaker of the underdog, the unexpected, the unexplained; that bit you can't plan for.
Any side can lose. Any side can draw. Any player can miss. Any player can make a mistake. And it isn't really anyone's fault sometimes. It just is.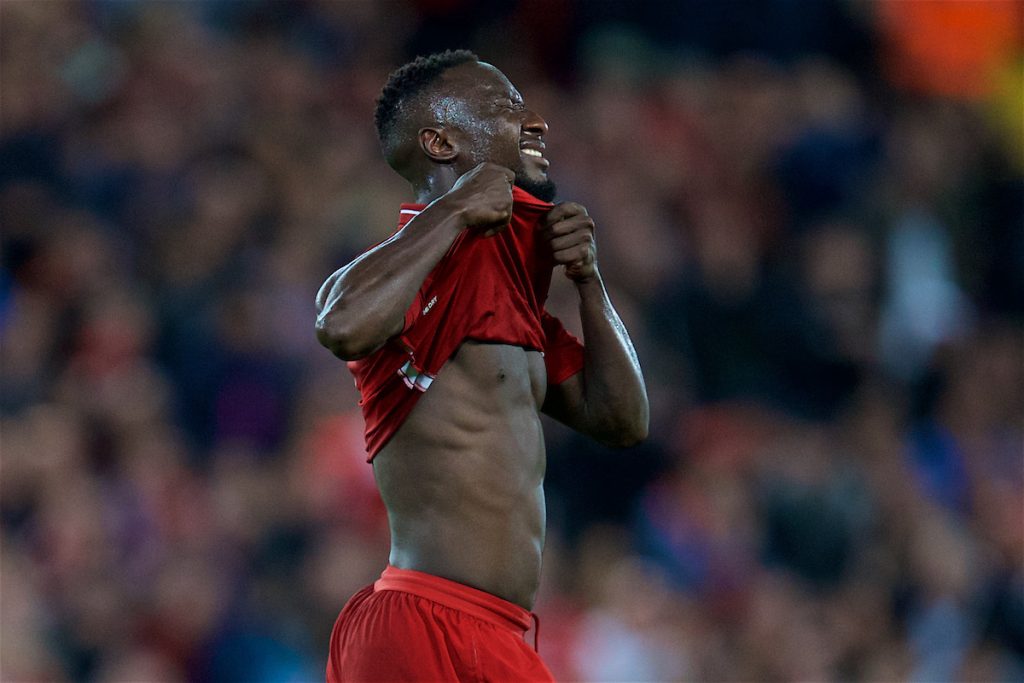 Yet we get the flipside to making football the most important unimportant thing in our lives. Abuse in the stands, worse from many when shrouded in anonymity online. The emotional ties to the game can knot us up and bring out the worst in the best.
That underlying dark side is fed by the trolls, stirred by the stirrers and detailed by the click seekers. The name calling, the arguments, the microscopic focus on every error. The "facts" without context – the "droughts", the "failures" – the black and white when there is so much grey.
Sometimes it's easy to forget it's all supposed to be a bit of fun; a relief, an escape – a shared experience to be treasured when so many of those have been stripped away by advances in, and the proliferation of, digital entertainment.
Lines, it seems, have long since blurred. Look at social media, read the comment boxes. The worst type of abuse – causal references to paedophilia, personal abuse, anything and everything picked apart and poked at.
It's there for anyone who involves themselves with a football conversation – journalists, players, pundits, managers. Everyone blitzed with bile over a ball and some grass.
Last week, it was World Mental Health Day and platitudes competed with poison as the game and those who play it, watch it and talk about it queued up to point to an important issue – an issue that affects one in four.
For many Liverpool fans right now they are mourning the loss of familiar faces at the match, lads who reached a mental state where suicide was the only way out that made sense.
It's a subject that so quickly unites people, and so readily sparks the same conversations: we should talk, we should speak out, we should listen, we should be there for each other.
All true, all right. And yet still the black side of football is all too clear. For those already in a dark place, what does that throwaway online abuse do to them? How does that attempt to shame affect their mental state?
It's a conversation you rarely hear, a topic hardly ever discussed. Just the internet, isn't it? Ignore it. Don't take it to heart.
Or challenge it. Highlight it. Point out why it's wrong. It's an option, isn't it?
Because – to take the polar opposite stance to Shankly – it's only football. Only a part of life. And not more important than it by any stretch of the imagination.
That footballers and managers struggle under the weight of pressure and expectation is also no surprise. Close to home, Jason McAteer and Chris Kirkland have told their stories. Many more, it's fair to suggest, will be suffering in silence.
So why so serious? Why so angry? Why make it into something it's not?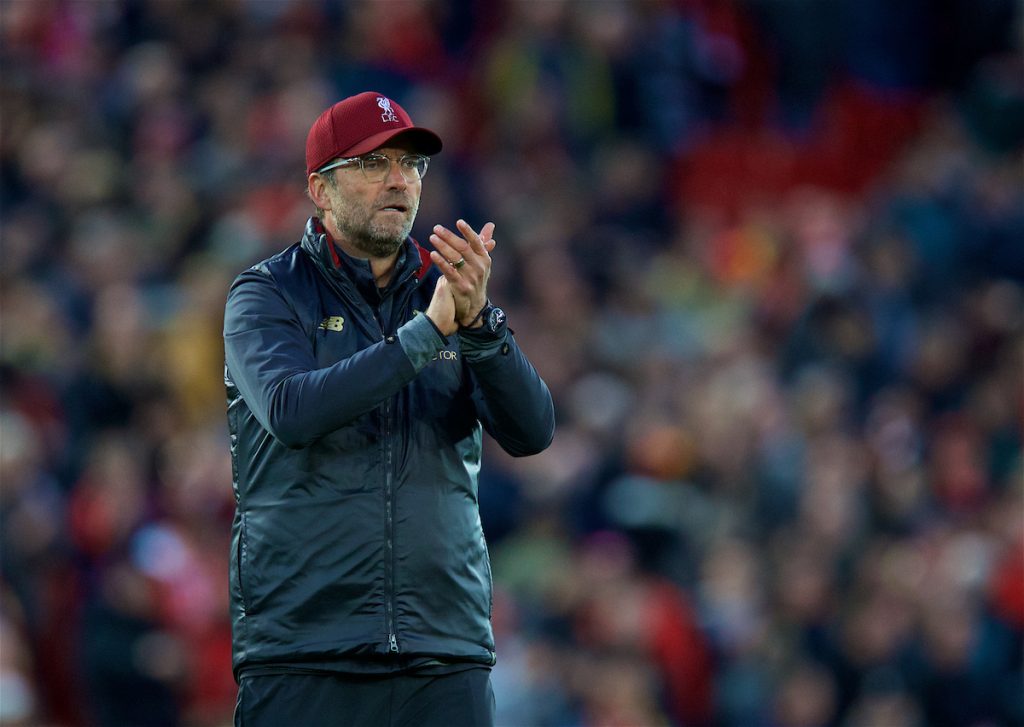 It's refreshing to look to our own manager in recent times and see words that more should heed in relation to football.
Who didn't smile at Maurizio Sarri's revelation of his conversation with Jürgen Klopp amid the all-action Chelsea-Liverpool match?
"Just 10 minutes earlier, I saw Klopp looking at me with the game going on. I asked: 'Why are you smiling?' He replied: 'Aren't you having fun?'
"I said: 'so much' and he added: 'me too.'
"Even after the equaliser, remembering that moment, we hugged like two old friends," continued Sarri.
"I'm sure he would've done the same even if Liverpool hadn't equalised. The Premier League has this joy of football."
Klopp was also banging a similar drum in his interview with Melissa Reddy.
Jürgen Klopp interview: "I've put everything I have – my knowledge, passion, heart, experience – into Liverpool"https://t.co/otO71Eptm7#LFC pic.twitter.com/jpnNhf58Y1

— Melissa Reddy (@MelissaReddy_) 12 October 2018
"I have said it a few times: I have no idea when we will win something, but I'm sure this club will win something," he said.
"I don't know when so let's have the best times of our lives until then.
"Let's enjoy the world, let's enjoy the football, let's enjoy the journey and it's what we did so far – it was a good time."
He's right. Klopp can't control everything. He can't influence what other clubs do. He can't ensure every random moment in football goes Liverpool's way.
So instead he enjoys it when he can. Accepts what it is. Makes the most of the good times.
Perhaps there is a lesson there for all of us.
"We're on a great journey with Klopp… who knows when it will end, but there'll be more great football, great memories and unbelievable nights." ✊

🗣 Subscribe here and listen to our latest chat with Jamie Carragher in full 👉 https://t.co/lmNtBz4ADz pic.twitter.com/URVUXqBpaR

— The Anfield Wrap (@TheAnfieldWrap) October 12, 2018
Recent Posts:
[rpfc_recent_posts_from_category meta="true"]
Pics: David Rawcliffe-Propaganda Photo
Like The Anfield Wrap on Facebook