FAITH is a funny thing, isn't it?
The Reds are the best Reds I have seen in probably my whole adult life and here I am as the team news drops, with my undies in my throat, wishing I was one of them grey fellas who liked nothing.
I mean, the team has the look of one that could get legged all over the gaff. Adam Lallana playing his first game since last year, Dan Sturridge starting his first game since Luis Suarez was banging them in or something, Divock Origi, fresh from getting flashed to all and sundry for a couple of bob, is on the bench.
But it's fine, isn't it? I mean Huddersfield are shite, aren't they? But then The Reds, the reds get beat against the bottom three away from home, don't we? That's one of our things, isn't it? Weirdly?
That said, I've just come across these words in one of my notes. It was my motivational speech to a nervous karaokeer. It's probably going to end up on mugs and headstones all over the world:
"Believe in yourself and fucking give it bifters."
Can someone make some T-shirts with that on it please, and sell them for me?
Alisson: 8
That kit really is wondrous. Glorious. Like a massive big wondrous vagina, with arms, that saves everything it should, and loves a touch on the ball. Venus fly trap. Fucking big pink magnet.
Joe Gomez: 8
Mad the way he has completed centre half so is just titting about at right back for a laugh. The ball to Shaqiri for the goal is the pass of the match, mind you. And there we were thinking we should have played the more attacking Trent.
Virgil: 8
That image of him with the armband, mate. Adam Melia had a vision before The Reds bought him that whoever ended up buying him would end up with him as captain lifting the league trophy. When it looked like it was Man City we were very down. When he signed for The Reds, mate. God's plan, lad.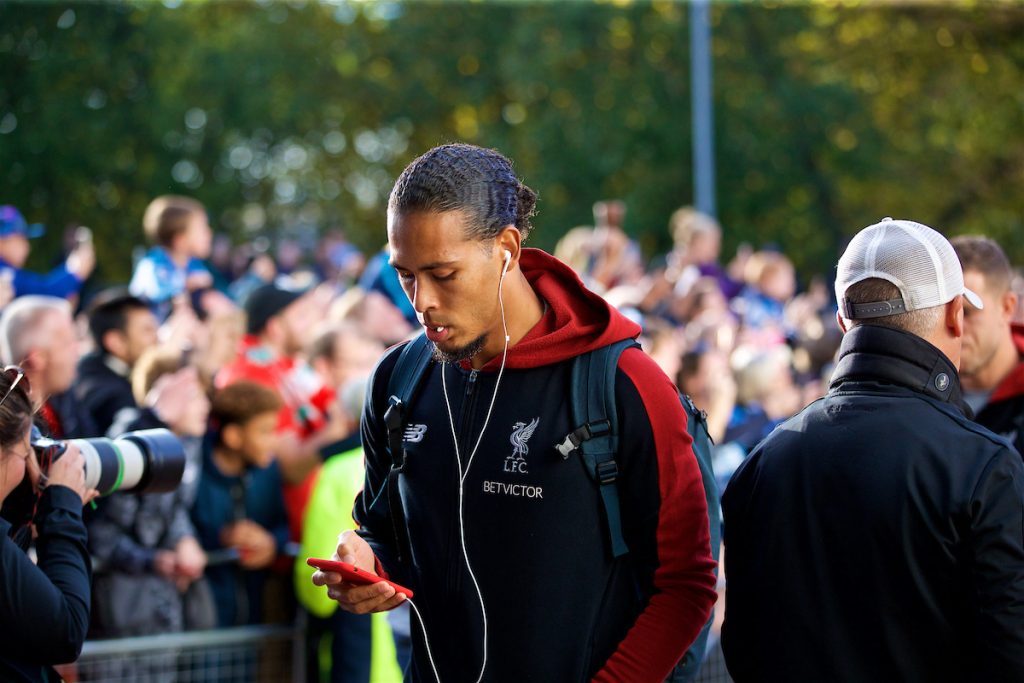 Degsy: 7
Was great in that he did everything he needed to, but still had the chance to buzz about like a Jack Russell for a bit. There was a Jack Russell used to live next door to me Nan's in Fazakerley, little fucker it was, fucking couldn't stand me nan. Mad that.
Andy Robbo: 7
Part of the defence that has literally got the greatest defensive record for the start of a season in The Reds' history. Give them all an extra point to what I have written your own selves. Like a handicap in golf.
Henderson: 8
Thought he was really good, you know, not in a "Henderson is sound" needle way either. Hope he only has a knock, rather than something that's gunna keep him out.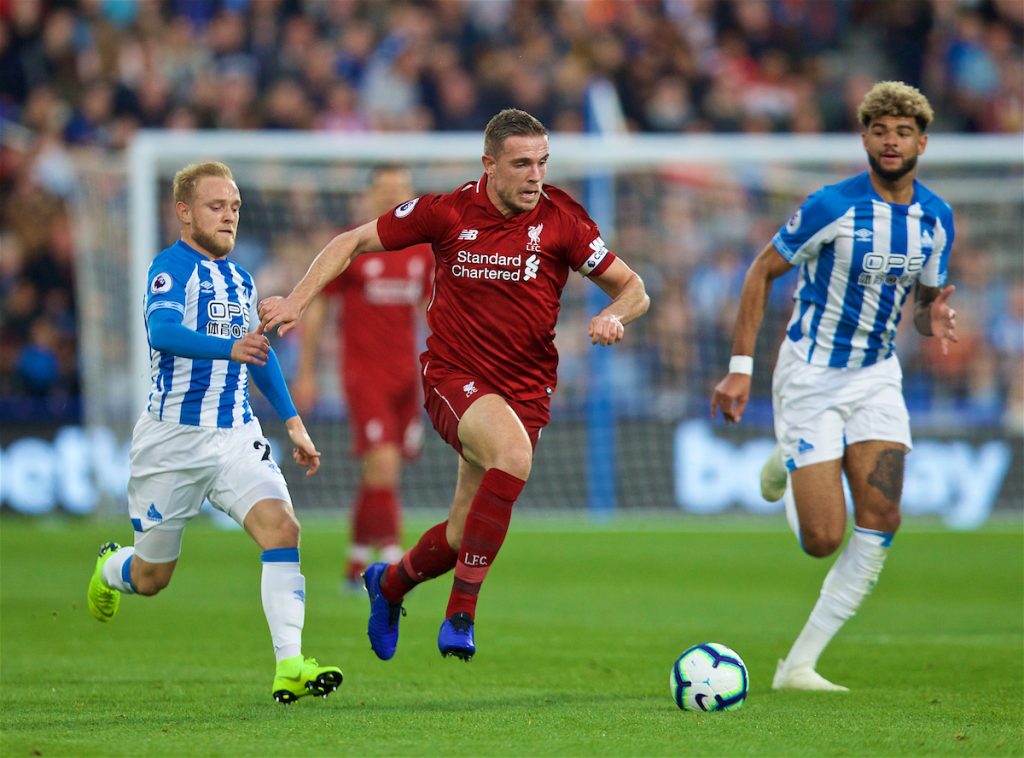 Milner: 8
Made out of fucking rock, mate. Could conceivably knock about with Deadpool there, knocking shit out of people with his granite arms.
Ad Lallana: 7
For someone who hasn't played for two years or some shit he was sound, you know. Got a lovely half turn, hasn't he? Forgot how good it was. Looked like he'd aged 15 years by the end of the game, mind you. Like yer man out the end of Indiana Jones who has a swig out of the jarg cup.
Mo Salah: 8
Reckon he was back to his best, yerno. Two chances, slots ones, just misses the second. Linked up well with Sturridge, his touch was great, his movement was great, he was great.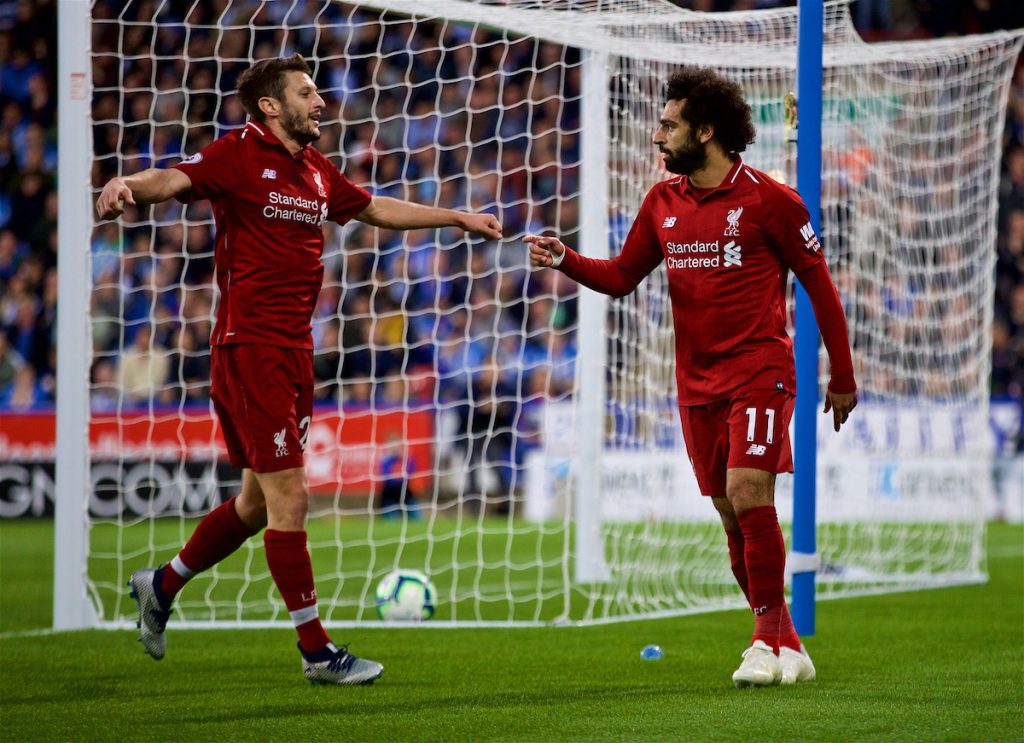 Dan Sturridge: 7
Lasted a whole game there without snapping his banjo. Thought he linked the forwards and the midfield well, looked stronger than he has for years. Well in, lad.
Shaqiri: 8
Mad little fucker played centre mid there, just stood still finding space all day. Movement for the goal is perfection. First touch for the goal is perfection. Pass for the goal is perfection. Mo literally doesn't have to touch it. Boss.
SUBS
Gini:
Come on, looked fucked.
Firmino:
Come on played centre mid or the top of a diamond or some shit, played the worst pass I've ever seen, probably could have scored or set up three.
Fabinho:
Made some tackles, won some tackles. Done alright. Well in.
"It wasn't a vintage performance, but in previous seasons Liverpool might not have won that game." ✊️

🗣 Subscribe and listen to our immediate post-match reaction show, form Huddersfield, as the Reds go joint top 👉 https://t.co/Y74hlJ4yQF pic.twitter.com/c6R6DNGcYx

— The Anfield Wrap (@TheAnfieldWrap) October 20, 2018
Recent Posts:
[rpfc_recent_posts_from_category meta="true"]
Pics: David Rawcliffe-Propaganda Photo
Like The Anfield Wrap on Facebook