THERE'S Mark Hughes there, looking like yer nan got dressed in the wrong wardrobe again.
Alisson: 8
Nothing to do, nothing to do, nothing to do, bang, 92 minutes, smart save down to his right. I love a smart save. Suit and tie.
Trent: 8
Running out of things to say here, really. He is a brilliant, brilliant footballer. L'Equipe rated him the other night and them fuckers don't give points to anyone. Who the fuck am I to disagree?
Big Joel: 8
He's a mad fella him. He literally oscillates between really good and shite in the space of a minute. Like a big really good/shite metronome. Passed it to their lad on the edge of our box, Big Virg got him out the shit, the metronome banged across to the really good side and he won the ball, marched up the pitch, set Salah up and then nodded in the corner, just in the nick of time. That said, we were a bit mad first half, once we boxed our shape he was sound.
Looks like his body was made by playing Boy Girl. Remember Boy Girl? Someone drew his sink feet, folded the page over, and passed it on to someone else who drew a giant's legs, folded it over and passed it on to yer man, who drew a skinny fella's long body, and so on until we end up with his pea head.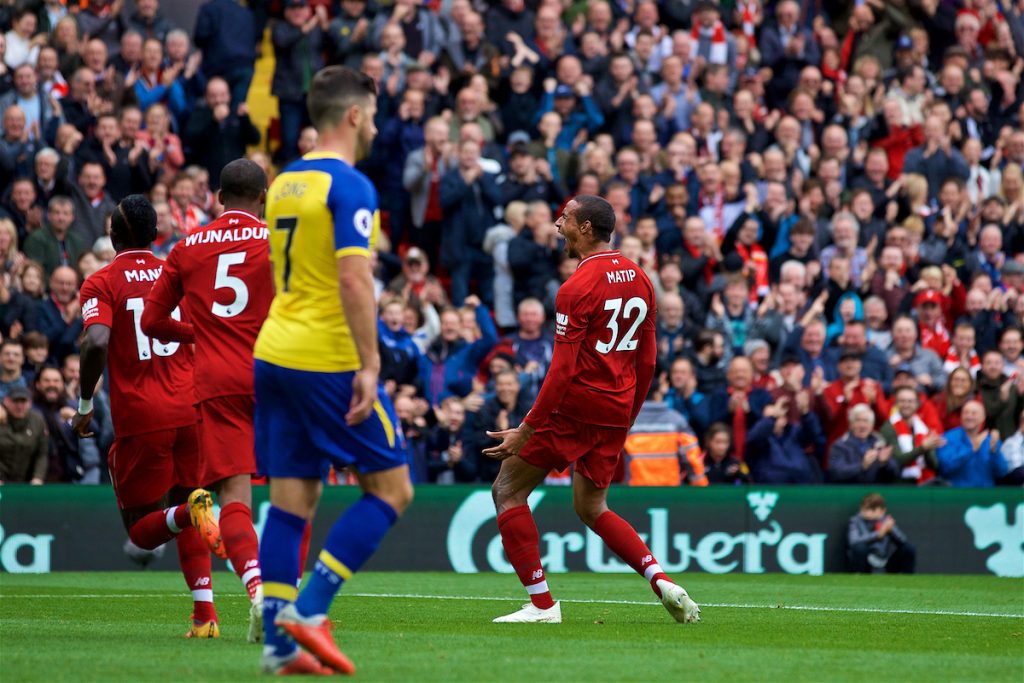 Big Virg: 8
Sweet Jesus, Mary and Joseph, thank fuck for that. Bruised ribs. You can have mine lad, if you need them. Like Prince, I'll get shut of them bottom ones. Not worth a carrot. Give him some cotton wool clobber la, and let him sleep on a cloud.
Andy Robbo: 8
See Trent above. The two best full backs in the league.
Henderson: 8
Think I'll give everyone an eight today. Suck it up.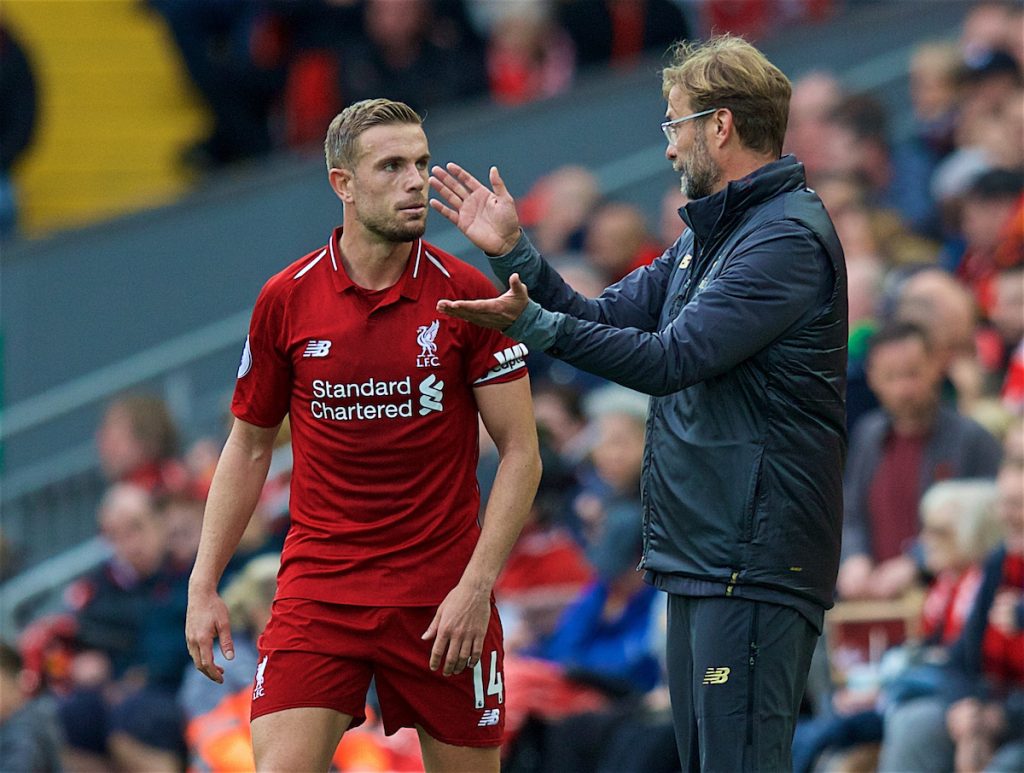 Gini: 8
In loads of space. Overrun a little first half but that was more to do with the shape than anything else.
Sheridan: 8
Can't half find space, can he? Loved the formation first half. Imagine being Nan Head, working all week to plan to close our front three down, when he goes there, you drop here, you block this space, you close there. And then Klopp plays a diamond with this mad little head case at its tip, like a 1920s explorer and your plans are in the bin.
Bit harsh to take him off, but then imagine being Nan Head, spending all half creating another plan to deal with the diamond, and Klopp legs Shaqiri and goes back to the three upfront. Hahaha, go and lash some oil of Ulay on lad.
Mo: 8
Scratching for a goal even though he keeps scoring. Was unlucky there today, could have scored six.
Sadio: 8
Horrible to play against. Hard as iron, fast as anything, tricky as fuck. Was great today without hitting top whack.
Firmino: 8
Played well in them little pockets drifting in from the left. Couple of lovely little one twos. Unlucky not to score. Can see with both his eyes. Would love him to have to wear them gigs for the rest of his days.
SUBS
Milner: 8
Come on and was boss.
Naby: 8
Come on and was boss.
Joe Gomez: 8
Come on and was boss.
"Are they going to win forever?"

"Is it hard to imagine a time when you've been more optimistic about a Liverpool side?" 😀

Subscribe to listen to our Post Match Show: https://t.co/UlqKvwZIWy pic.twitter.com/JGCIVJlKSn

— The Anfield Wrap (@TheAnfieldWrap) 22 September 2018
Recent Posts:
[rpfc_recent_posts_from_category meta="true"]
Pics: David Rawcliffe-Propaganda Photo
Like The Anfield Wrap on Facebook