"I SUPPOSE it's your year again, is it?"
"Yes."
"Haha, you say that every year and you haven't won the league for ages."
"We know, we just like to have lots of fun and be optimistic about watching our boss football team."
I could just leave it there this week. I've got some day dreaming to do about Sheridan Shaqiri and his mad cameos, like a little terrier charging around the place loving every second of playing for Liverpool. But the lads here said that I need to do more than a few lines copying bits of standard conversation from fans of other teams, so I'll expand on it if you'll indulge me.
I find it all a bit mad, to be honest. I get that fans of other sides have heard us banging on about it being "our year" ever since Liverpool last won the league which, granted, was during a time long before the internet existed. When to get a date with a girl you had to phone her house and speak to her dad (if you're not old enough to remember those days you missed out on some of life's most important character-building lessons).
Notwithstanding our history for proclamations of league challenges, though, it's not as if we deluded ourselves or anyone else that Roy Hodgson's team with Joe Cole pulling the strings and Paul Konchesky pulling his hair out was ever anywhere near taking us to "our year".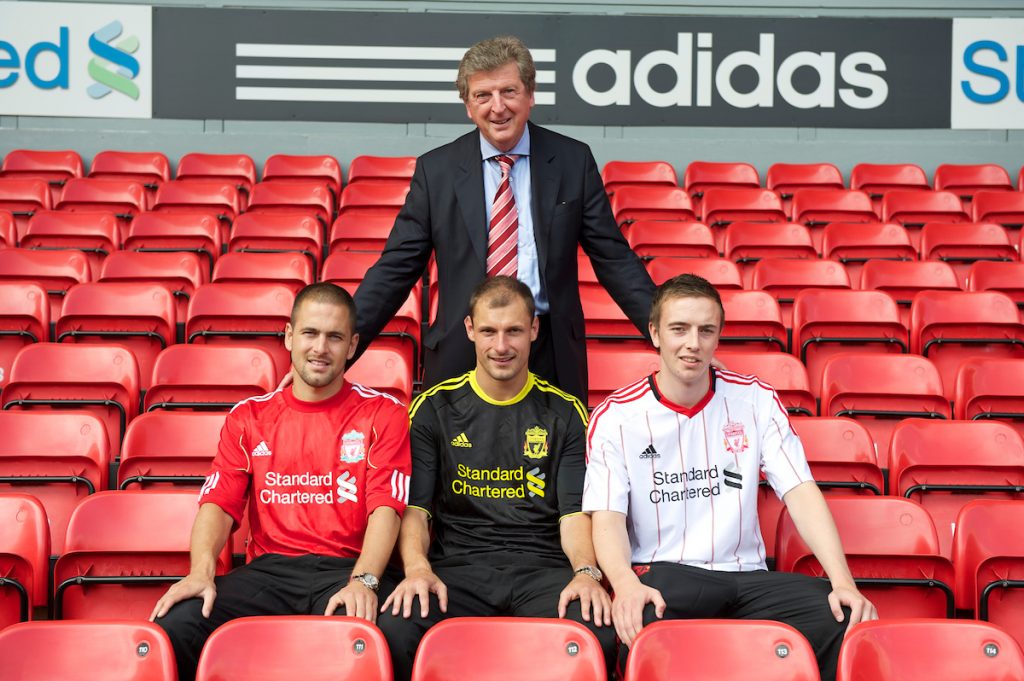 It's not as if it's insane to suggest that the team we're currently watching does have at least a strong chance of achieving something that many of our supporters have never seen and some of us have only distant childhood memories of; the Holy Grail of a league win.
This team is good. This team is very fucking good.
Anyone with half a footballing brain and at least some senses through which they are able to consume the beautiful game can see that this could be the first sustained title challenge since 2013-14, except this time there's a strong foundation built underneath the firecrackers going off all around Anfield and beyond which sets it apart from the Luis Suarez vintage of "our year" announcements.
And maybe that's the issue this time around.
I've been through some personal experiences recently that appear to have unlocked another part of the Matrix for me. I've taken the red or the blue pill (I can't remember which is which, that film is probably about 25 years old by this point as well), and now I'm able to see fear wherever I go.
People are drenched in it.
In a football sense, the fear is nowhere more palpable than in our biggest rivals from Salford. It's like a scene from Ghostbusters with green goo pouring out of every orifice of Old Trafford and seeping from the mouths of the ex pros who were so used to keeping Liverpool off their perch for so many years.
They're petrified. For the first time in as long as I can remember they have a genuine concern that Liverpool might be good enough. The Reds might have a strong enough first team backed by a deep enough squad to win a title, on top of the fact they play football that is the envy of the world with a manager who they would all love to have.
No wonder they're frightened. I would be too if the boot was on the other foot.
They saw the draw for the Champions League and how it slotted nicely into the fixture list to create what the rest of the country thought was a nightmare run of games, only for us to all roar as one, together in defiance with a shrug of the shoulders and a declaration that we prefer having tough games every few days because it keeps us on our toes.
Six wins from six in the league and a beautifully late winner against one of the glamour sides of Europe in Liverpool's first Champions League game has done nothing to quell the concerns of our rivals. Nor should it.
I was chatting to a Manchester City-supporting mate on Saturday about the inherent belief within Liverpool supporters which is drummed into us from when we're kids that The Reds win things. No matter how old you are, what you've seen the club win or how good the team was when you joined the party, you were raised knowing deep in your soul that another win was just around the corner.
I told my friend that even during the dark days of the American cowboys and old owl face, if he'd asked me did I think Liverpool would win the league again in my lifetime I'd have said confidently that they would, along with another European Cup or two. That's just what they do. Sooner or later the cream always rises to the top, it just sometimes takes a bit of time.
But this time it does feel different. This time more than any other time in my life I feel as though we're all enjoying it a bit more than we used to. The dark days have done what dark days do, and put the bright, sunshiny days in perspective. They help us to be grateful for the good times when they arrive because we know that they won't last forever. They never do.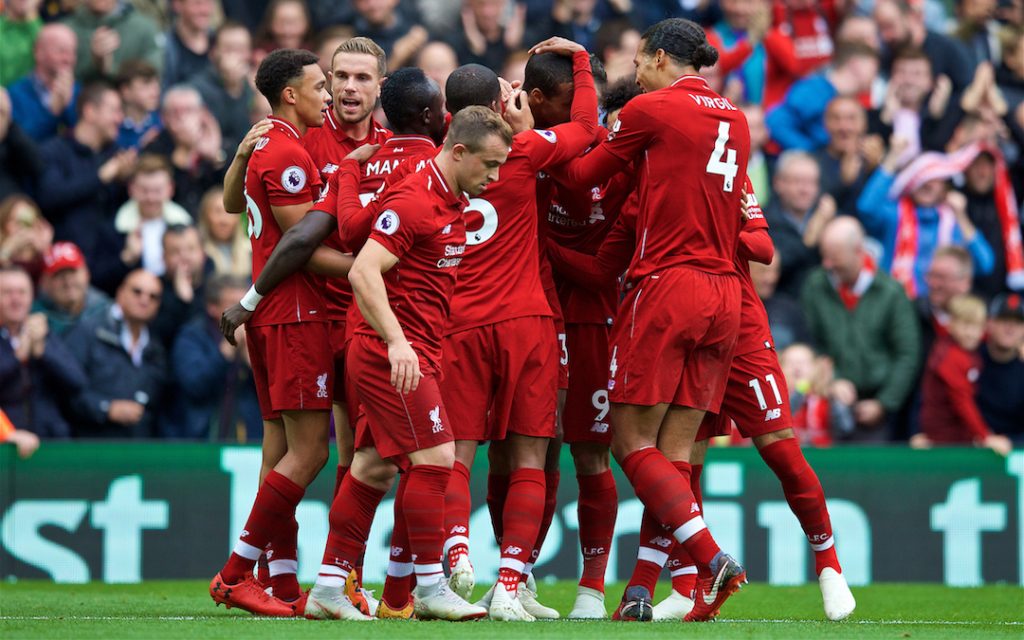 We all seem to understand all of that this time around, obviously helped by a charismatic, philosophical manager and a swashbuckling side built in his image around a combination of world-class superstars moulded from bits and pieces, and spare parts turned into Bentleys.
I'd be lying if I said that some had stopped believing along the way. Some always will. In any walk of life, through the darkest of days it takes an almost insane level of faith to remain undoubting in the face of such adversity. As everyone around you laughs at your conviction that one day, someday, your time will come again, it takes something deep inside your soul to continue. But continue we did, despite the laughter.
But if no-one's laughing at your goals all it means is that your goals aren't big enough.
If no-one thinks you're insane when the world thinks you're defeated while you still believe you can win, then you weren't trying to win big enough.
We generally think it's our year (Hodgy years aside). We tend to start the season with the unbridled optimism of puppies waking up and bouncing into the day full of hope and joy, but in recent seasons we've usually had that optimism kicked out of us fairly early, leaving us to go in search of it again in time for the start of the following campaign.
Not this season.
This season the flames of early optimism have been fanned by the winds of belief. This year seven wins on the run have got positivity flowing around the streets of Anfield and fear and loathing running far from Las Vegas onto the streets of London, Salford and Manchester.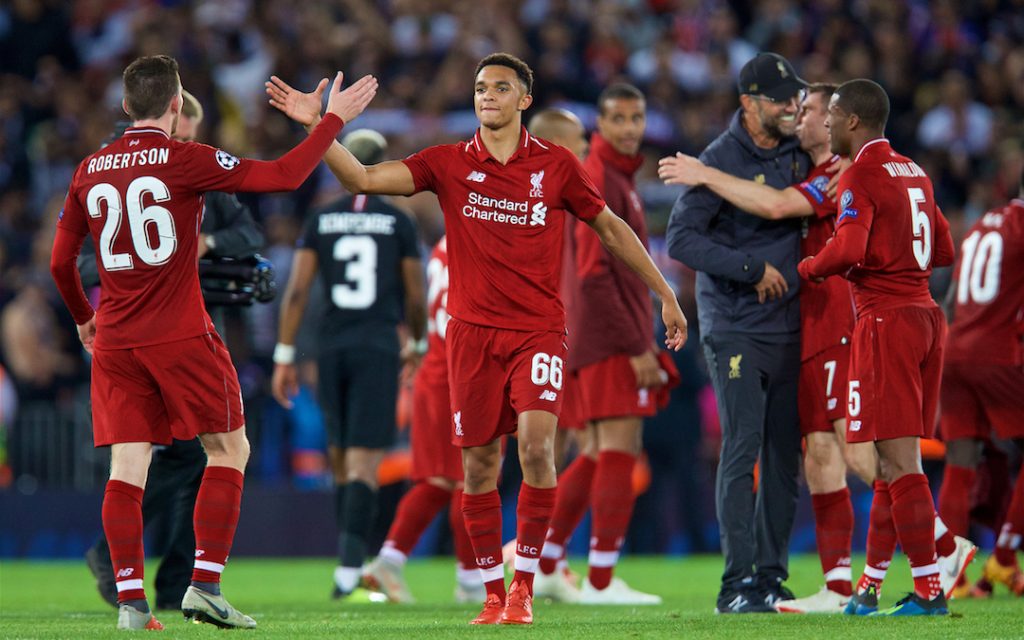 This season Liverpool are not going anywhere any time soon. At some stage they'll drop points or lose a game of football, all teams do sooner or later, even the greatest ones.
But when that time comes, I believe that we'll just brush it off, have a laugh, sing some songs and start again.
We believe that The Reds will win, sooner or later. We believe that they'll be crowned the greatest side in England and the greatest side in Europe once again. We believe that this side, these lads, can do it.
And our belief is all that matters.
Our belief, our enjoyment, our dreams. The biggest dreams of them all.
I'd be more disappointed if they didn't laugh.
[wonderplugin_audio id="73″]
Recent Posts:
[rpfc_recent_posts_from_category meta="true"]
Pics: David Rawcliffe-Propaganda Photo
Like The Anfield Wrap on Facebook