PARIS.
Have you ever been? Romantic capital of the world, apparently. I've never been, but my bird's auld fella lived there for a bit. Said there is dog shit everywhere and you can't lift your head off the floor. Jib it.
Alisson: 7
He's massive, you know. Watched him from The Kop for most of the second half stretch his legs. Nothing to do, really. Gave it away in the buildup to their goal but you know, in the context of the game, so fucking what.
Trent: 9
Best game of the season. Seriously. Imagine if he played for them, every cunt would be crying after him. Glorious.
Virgil: 8
He can pass the ball better than our 'keeper and he can pass it better than Xabi Alonso. Made a great block from possibly that mad fella from Stoke just before the winner. Unlucky for their goal as well, mind you. Scruffy cunts.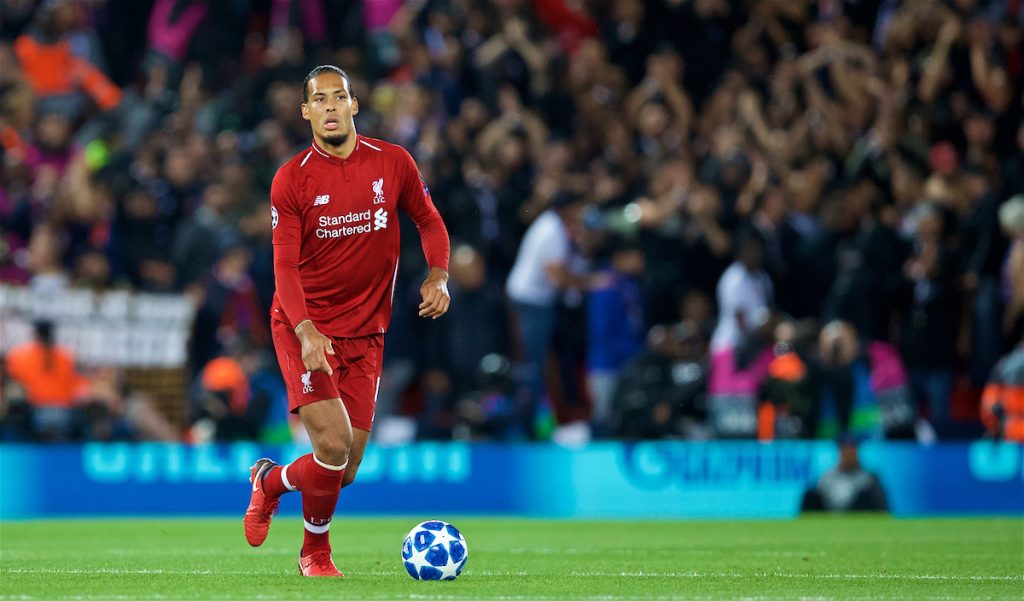 Joe Gomez: 8
Somehow in the top five centre halves in the world. Footy is mad, isn't it? Our fan base were swallowing their undies because we didn't sign anyone to play next to Virg and he steps up and just starts taking the puss. What a typo, by the way. Took that cat and hid it under his bed.
Andy Robbo: 9
Up against Mbappe. Sound. Give him it. Beat me, you prick. Thanks and thanks again. The epitome of this side. Greater than the sum of his own parts by willpower, attitude and desire. A fucking star. Double up with Neymar on him in your gaff, lads.
Henderson: 8
You say the earth's flat. I say it's curvy as fuck.
You say climate change is bollocks. I say it's fucking roasting.
You say Henderson is shit and passes backwards. I say you have probably never played footy in your life. You say he isn't good enough to play for Liverpool, but spend your time tweeting how boss Rabiot is and how much of a semi on you have got for The Reds being linked with him instead, eh?
I say the majority of the ground appreciates him more than he could know. You say can I have my tea.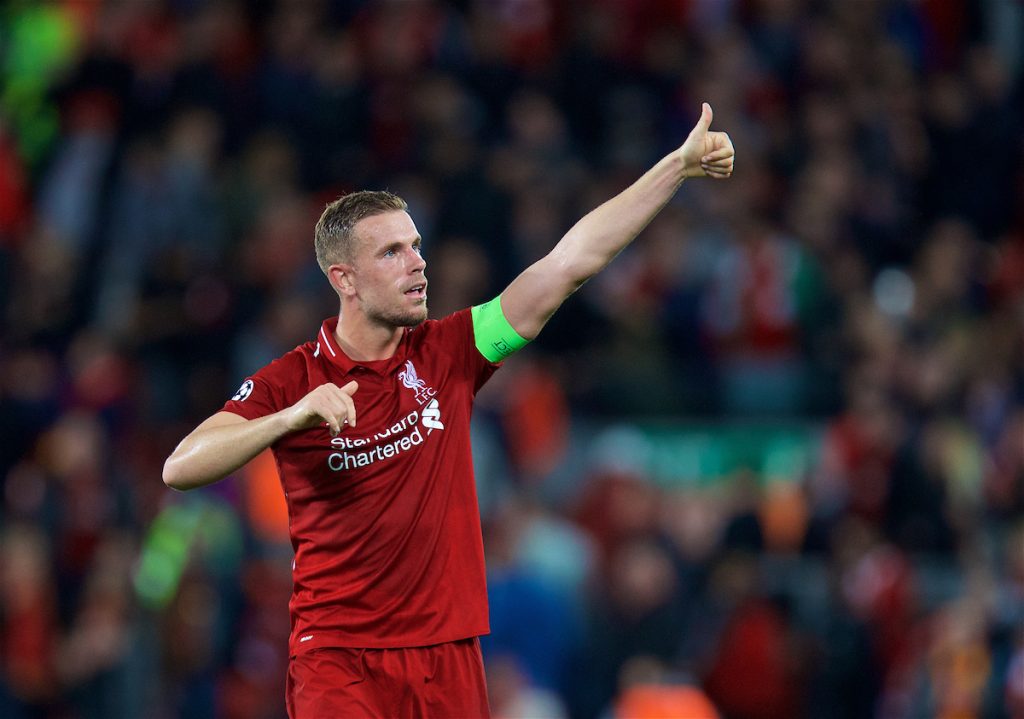 Milner: 9
Best player on the pitch. Seriously. I was as wrong about him not being able to play centre mid for The Reds as these Henderson fuckers at the minute.
Gini: 8
Part of a midfield that was instrumental for The Reds tonight. Maybe this midfield needs to play against absolute quality to make sense. Use of the ball perfect, there.
Sadio: 9
Brighter than the brightest spark, there. Thought he was our best attacker by a mile. What a fella. Give him whatever he wants to sign a contract.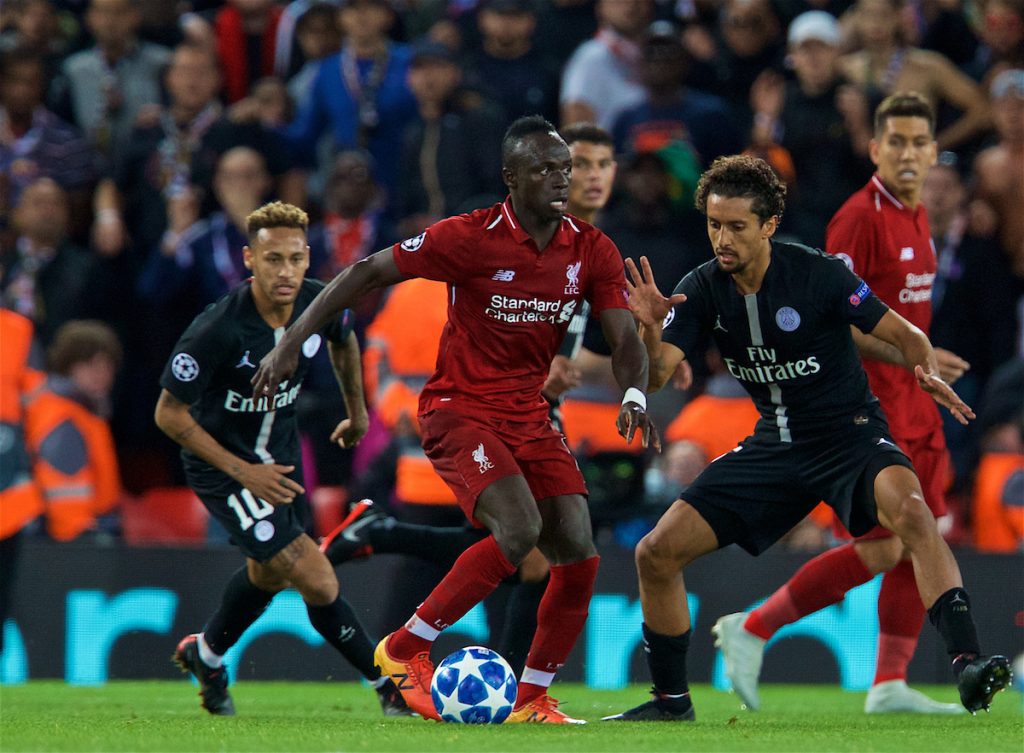 Mo Mo: 7
Not at his best, but you know what? He had about 50 fellas marking him every time he got it. Didn't help that he forgot how to pass it for a minute, but fuck it.
Dan Sturridge: 8
Contradiction in terms, isn't he? Is he? Hadn't got the graft of Firmino but then scores off his only chance first half. Should score second half but, in a normal side, what more do you want?
SUBS
Firmino: 8
Comes on and I'm busy telling myself he is shite when he comes on as sub and then he does that. Bat on, lad. The best one-eyed performance since Jenny Brown got a rubber in the grid by accident in second year seniors. Her glass eye fell out, and she still got on the bus home. Well in.
The Rest: 7
I don't know.
"We might never lose again…" ✊️

🗣 SUBSCRIBE and listen to our immediate post-match reaction show after the Reds' 3-2 win over PSG 👉 https://t.co/Y74hlJ4yQF pic.twitter.com/psOEb8PQFE

— The Anfield Wrap (@TheAnfieldWrap) 18 September 2018
Recent Posts:
[rpfc_recent_posts_from_category meta="true"]
Pics: David Rawcliffe-Propaganda Photo
Like The Anfield Wrap on Facebook