THERE was a moment during Saturday's game at Leicester when Alisson comfortably saved an awkward-looking effort from Demarai Gray that had squirmed through Joe Gomez's legs.
Gomez, who was excellent throughout and has rightly been showered with praise for his peformance, then cleared up the rebound from the Brazilian's smart stop.
"Isn't it great having a 'keeper you can trust in goal," I said to a mate.
What we've seen from the Liverpool defence, and their comfort in giving and receiving the ball from the 'keeper across the opening four games, seems to suggest they think similar.
What comes later on in the game at Leicester, the mistake that leads to a goal for Rachid Ghezzal, and has received so much focus since, means to some that statement should get a strikethrough.
But it doesn't. It's just one solitary mistake that cost Liverpool a goal in a match they won. The end. The finish. All over.
Alisson remains the 'keeper who had a save success rate of 80.1 per cent last season, inferior only to Jan Oblak in Europe's top leagues.
He's the same shot stopper who Opta calculated should have conceded 36 goals last season on the basis of expected goals but only shipped 28 — the best differential of any 'keeper in Serie A.
The Gray save on Saturday was one of four from the 'keeper across the course of the game, while 21 of his 28 passes out from the box were successful, a hit rate of 75 per cent.
Despite the error that was, and continues to be the focus, for so many, he carried on regardless — focused, not fussed, non plussed, with no obvious signs of a confidence crisis.
The clickbait-loving sections of football media may love some crisis talk, or even better some collection of tweets that "proves" Liverpool fans have turned on the goalkeeper for one moment in one football match, but the evidence from Alisson's teammates is that all is well at Anfield and heads are remaining on shoulders.
"That is his style of play and I think everyone wants him to continue doing that," Gomez said. "All the time he gives us that confidence that we can play and it relieves a lot of pressure for us.
"Everyone has their style of play and we don't want him to change. I think he's confident and will continue to be so."
Jürgen Klopp's emotions clearly betrayed him in the heat of the moment at Leicester, and he was caught on camera motioning for the 'keeper to clear it in the seconds following the goal.
It's only what we were all doing, too. But shit happens.
Again though, when the dust had settled, Klopp was able to laugh. And why not after a Liverpool win? A goalkeeping mistake will always be highlighted as it is likely to lead to a goal, as it did in this case. But anyone who can't see the improvements offered by having Alisson in goal already isn't really looking to find them.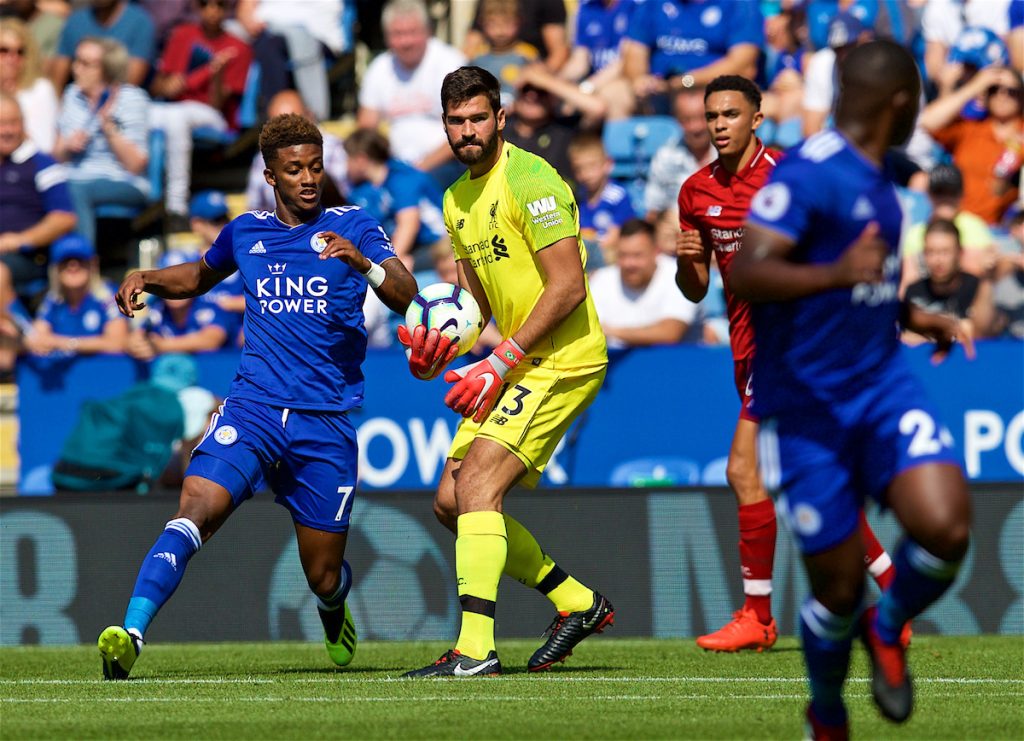 "It was clear that it would happen one day that we conceded a goal because of that. But we still want to use it," said Klopp.
"As a team, we are still in the period where we have to adapt to each other and not use him in the wrong moments. He's not the solution for us, he's an option."
And this touches on a key point. For all the shouty shock jock reaction and tabloid tattle following the mistake from the £65million Brazilian, Klopp knew what he was buying, knew what his style was and actively went out and bought him safe in that knowledge.
He's a 'keeper that plays a bit.
Wind back six years, and then new Liverpool boss Brendan Rodgers was denied a Premier League win at Anfield against Manchester City when a Martin Skrtel mistake gifted Carlos Tevez an equalising goal 10 minutes from time.
It was one of a number of hairy early moments in his reign as he insisted his side played from the back, much to the shock of those preferring a defender to get rid at every turn.
Defending Skrtel that day, Rodgers said: "He was brave enough to play it and that's the development of the team. As a group we will only get better."
And they did.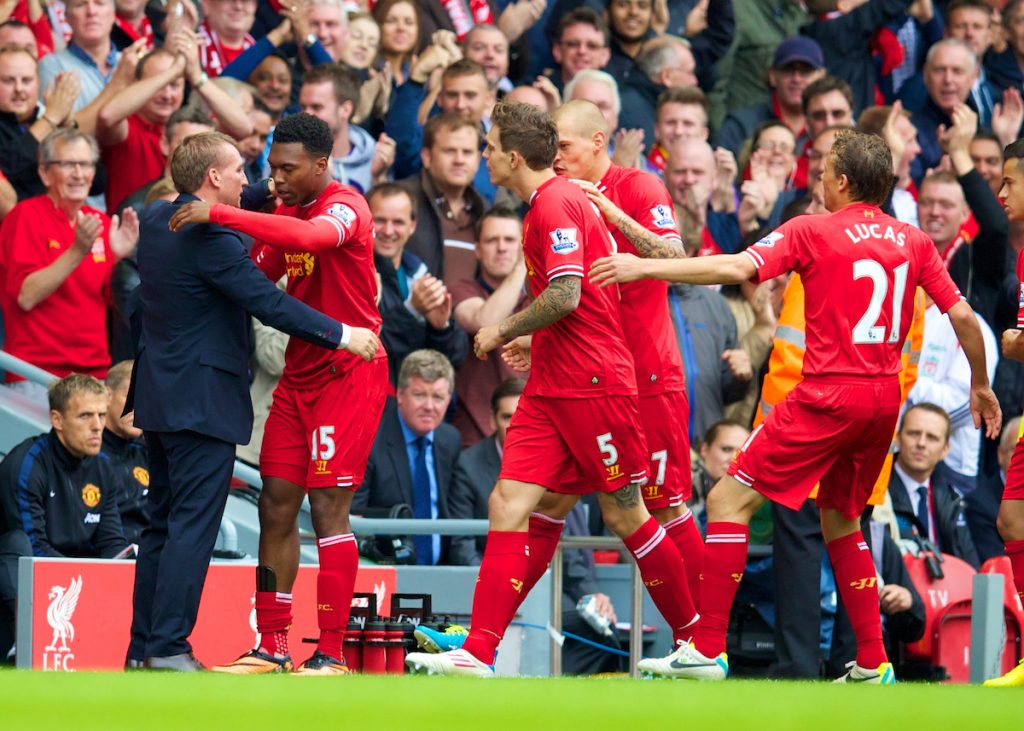 The same surely applies to Alisson and the defence around him, which has already managed three Premier League clean sheets this season.
More, Liverpool have faced an average of only 7.8 shots per game so far this season, a figure bettered only by Manchester City (seven) in the opening four games of the campaign.
The calmness and confidence continuing to emerge from the Liverpool camp — including from the player at the centre of the finger pointing for a single mistake — is well placed.
And it's our job as supporters to follow the lead. The crystal ball columnists and doom-mongering panellists will no doubt tell us Liverpool have still failed to solve a "crisis" between the sticks.
But there's enough evidence already that what we have is greater than what we had. The desperation to build them up then knock them down is all too evident all around without us turning on our own.
The Reds are top of the league. Liverpool have won 12 points out of 12. And Alisson has played his part in that, as evidenced by the reaction from his teammates to his performances so far.
It was once a poster prepared for the Blitz and it's a now a range of products seemingly on display at every turn. For once though, the message chimes instead of grating.
For Liverpool and Alisson right now the mantra is the right one: keep calm and carry on.
"Every time the ball went anywhere near Alisson after the mistake, the [home] crowd were absolutely on him." 🗣

"He just wasn't bothered at all, he was so calm & collected." 👊

🗣Listen to our free show 👉https://t.co/5sutzzZoPN
✍🏻Subscribe for more 👉https://t.co/q0tg7SFik9 pic.twitter.com/TDNlIDkaAr

— The Anfield Wrap (@TheAnfieldWrap) 3 September 2018
Recent Posts:
[rpfc_recent_posts_from_category meta="true"]
Pics: David Rawcliffe-Propaganda Photo
Like The Anfield Wrap on Facebook