"Success is not final, failure is not fatal:
it is the courage to continue that counts."
Winston Churchill
THE start of another journey.
Thirty-eight games. One match, one step at a time. Week by week, month by month. Slowly building. Walking forwards, always advancing, edging ever closer to the goal.
There can be no guarantee of victory. Most of us have been here many times before at this point in our lives. For those young enough not to have been on this path as often, I'm afraid that one thing I can assure you of is heartache.
We will fail. We will stumble. We may even fall to our knees. Of that we can be sure.
But there's something else of which we can be certain. We will always get up again. We will have the courage to continue.
Something special is building, we can all feel it. A momentum gathering pace, assembled on solid foundations. Coaching staff, players and supporters unified for the first time in a long time. A sturdiness built on a philosophy of one man, oozing into those around him through osmosis. One person at a time. A growing belief. A sense that this could be the season when the search for the Holy Grail ends. When that which we think is rightfully ours returns home after a long absence. The prodigal son coming home, seeking forgiveness for abandoning us for so long.
But we can only control what we do, not what our competitors do.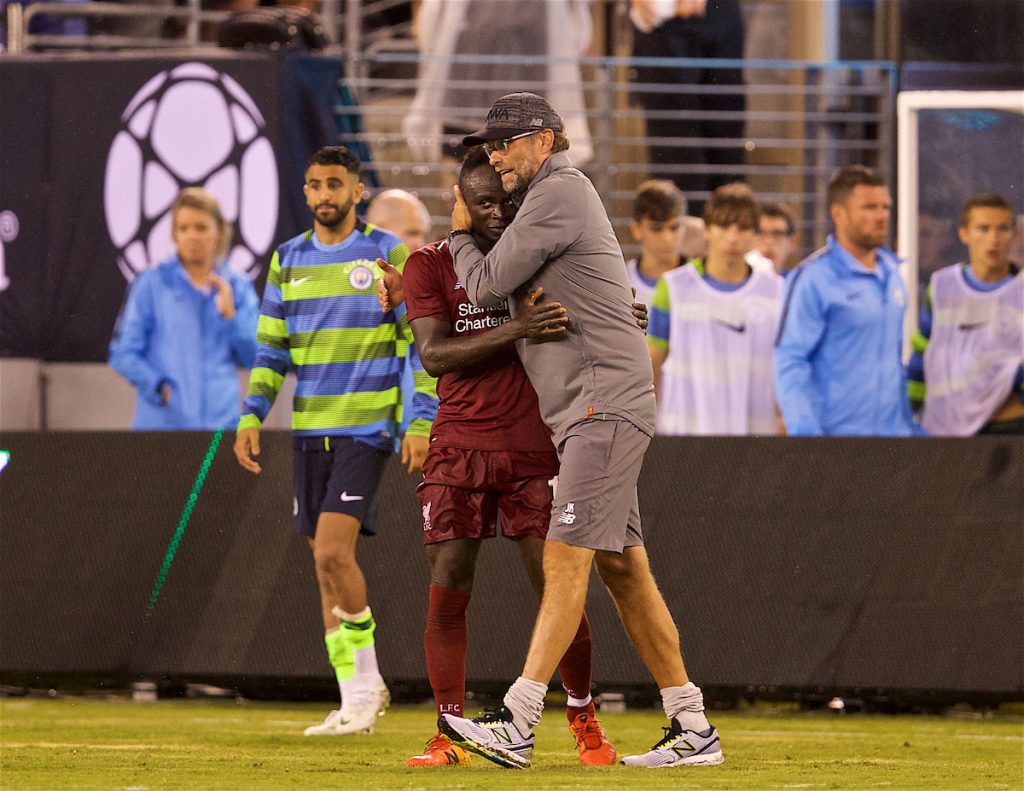 Manchester City reached 100 points last season which, if they repeat, will mean we have to be close to perfect to get anywhere near our ultimate target.
We can't control what they do, we can only control what we do.
As supporters, we can't control what the players do on the pitch, the management team does on the touchline or the ownership does in the boardroom.
But we can control what we do.
We can make sure that the mood during the Champions League run in at the end of last season wasn't the end of a story, but the beginning of a legend. We can make sure that when future generations look back at a heart-breaking European Cup final defeat, they say it was obvious then that the Mighty Reds were on the brink of something special. That something was starting that night.
That a hero for the modern world leaving the pitch in tears before his destiny had been fulfilled would grow stronger from his experience, with the anger from that night growing inside him, spurring him on to show the planet that his miraculous season was not a one off. That he would come back bigger and better than ever, ready to stand again, arms outstretched in front of his adoring public, time after time. Sixty goals. Like Dixie Dean but without the cheating.
While the challenge for the likes of Mo Salah is to repeat his performance on the pitch each week, the challenge for those off the pitch is to do whatever we can to help him.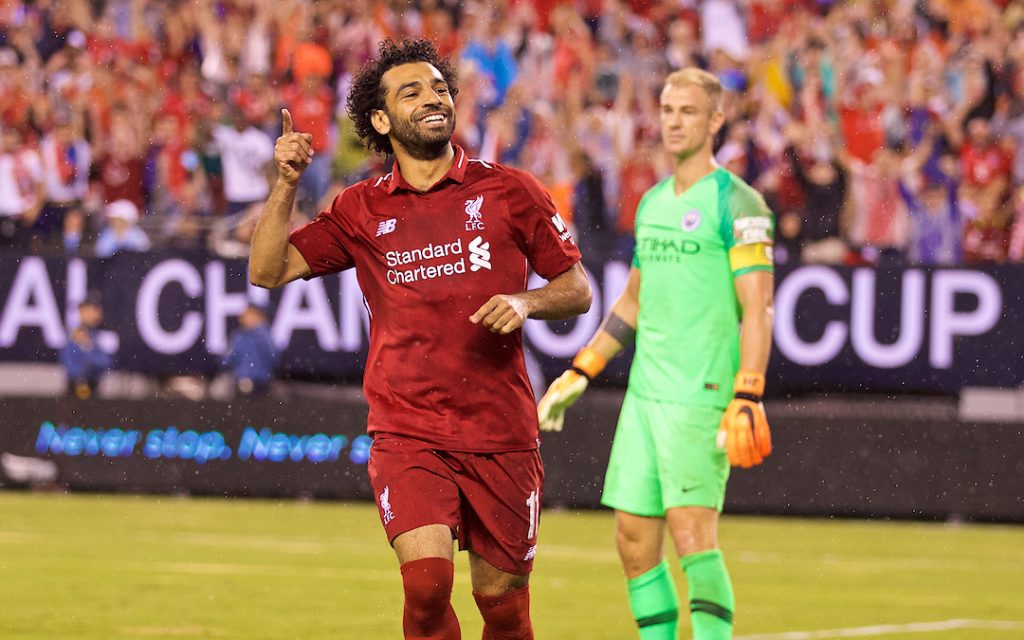 It won't always be Champions League semi-final quality from us or from them, but that must be our aim. A bouncing Anfield coming together as one to demolish an opponent in a football hurricane. Roma and Manchester City couldn't handle it, so imagine what West Ham and Brighton will do if we can even get close to that each week.
We have new heroes to spur us on this time as well. A goalkeeper with hands bigger than the moon, an array of new midfielders all with the potential to push us to new heights, and an old love threatening to reach peaks he, and we, haven't witnessed for too long.
We're confident that they can do their bit, which just leaves us.
Our mission, should we choose to accept it, is the best one of all. Our mission is to watch a game of football each week for 38 weeks and to enjoy it as much as we possibly can. To dance and to sing for every one of the beautiful lads in red, white or purple, and to lift them to places they've never been before.
To push Andy Robertson to sprint like a Tasmanian Devil around the pitch. To encourage Bobby Firmino to press, press and press again until he can't press anymore. And to show Naby Keita that he might have been a decent footballer in the past, but that's nothing compared to what he can be with all of us behind him.
And then to the opposition.
Our job is to do what we did against Manchester City and Roma and do it every week. To take every ounce of frustration and anger at the world, at the injustices and the misery, and to pour it out onto a football pitch aimed at whichever set of unfortunate souls is tasked with taking our points from us.
⚽️ Liverpool 3 Manchester City 0, 4th April 2018

"The Mo Salah song that night wasn't just a song… it was a threat. It was a warning to everyone." ✊

🗣 Subscribe and listen to our latest 'Desert Island Goals' show with @TonyBarrett 👉 https://t.co/lmNtBz4ADz pic.twitter.com/KCPIDdCBkh

— The Anfield Wrap (@TheAnfieldWrap) 25 July 2018
Make no mistake, they are all our points this season. Before we start we are owed 114 points and these bastards are coming to our home to steal 57 of them from us. Then they'll try to take another 57 from us when we visit their place.
Don't let the bastards take them. Too often in the past we've allowed them to stroll into our house and walk away with what's rightfully ours, while being too busy arguing with each other about who left the doors unlocked.
Well, not this time. This time, instead of fighting among ourselves, we'll make sure that everything's locked up. We'll make it clear in no uncertain terms that if they want to take our treasure from us they're going to have to rip it from each of our hands and take every one of us down before they leave. If they want our points they'll have to go back and tell the rest of the country that they were the hardest points they ever stole, and it's probably not worth the effort.
Our job is to help our lads make everyone else look at this fixture on their list and put a cross next to it.
"Not this one, fellas. We won't get anything here to add to our annual targets. These are too good. Warriors on the pitch and wild animals in the stands. It's not worth the sacrifice to try to take any of their points, we've got Everton next week so we'll save our energy for them. They're still shite."
That's all we need to do. Just our bit. If you think of shouting at one of our players, take a breath, wait three seconds and shout at one of theirs instead.
Each of us controlling only what we can control. Not worrying about anything or anyone else and encouraging those around us to do the same. If we each do our best we will be a collective force that cannot be matched.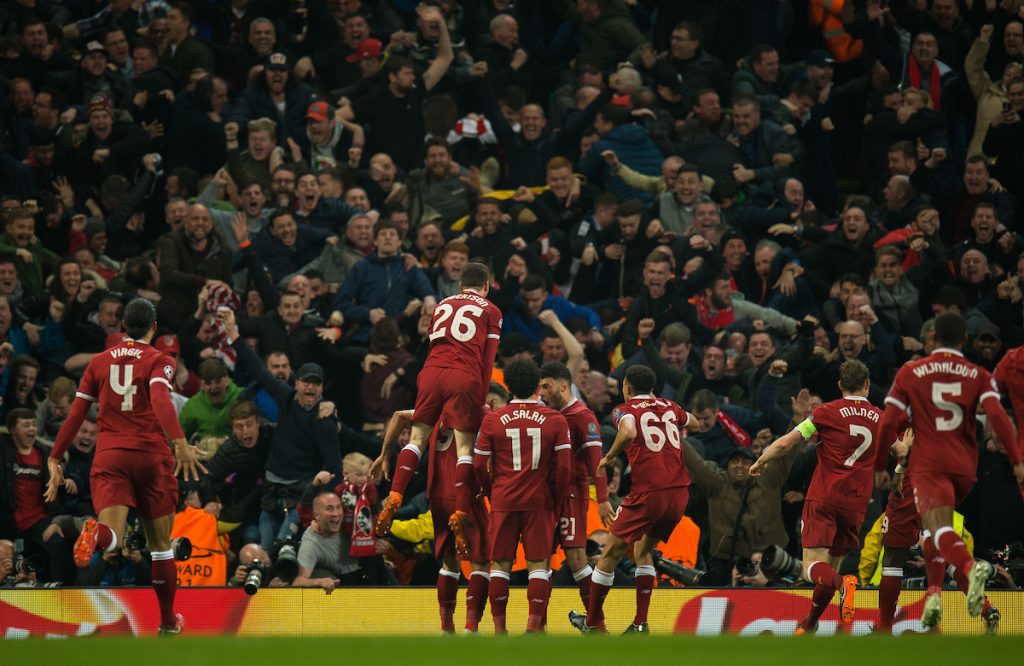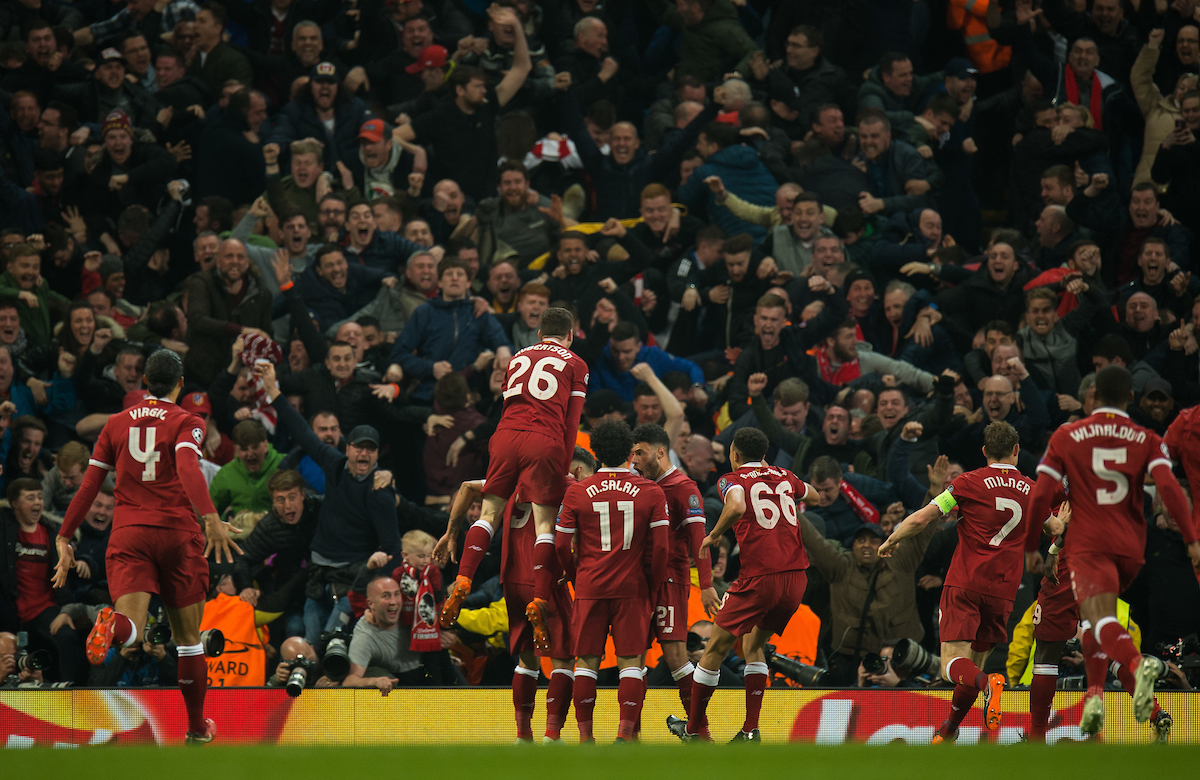 But remember there will be low points. There will be times of struggle. We might even lose some of our points to those bastards. And it's at those times when we must stay together the most. To believe in the plan, to have faith that what is being built is real. Regardless of anything else, we are having more fun than we have for more than a decade. Maybe for more than two decades.
If you're stood next to someone in the stands, in the pub or at home who forgets that, just give them a little reminder that this is all meant to be a laugh. Help them to enjoy it all and to forget their troubles.
Make the most of it. These times never last forever. Just ask Manchester United fans whether they're having as much fun under their miserable manager now as they did when they were watching a swashbuckling attacking unit in years gone by.
We haven't lifted a shiny thing yet, but that's inevitable if we keep doing what we're doing. The process is more important than the end product, and the process is working. The players we have are getting better and the players we bought look like the real deal.
We can't control what anyone else does but, I'll tell you what, they can't control what we do either.
Maybe this season is the one where everyone else looks at us like they did at Pep Guardiola's henchmen last year and think it's not worth bothering, to focus on the Champions League instead.
Many of us are too long in the tooth to proclaim that this is our year. We've been stung too many times before.
But this year, more than any I can recall in my adult life, it feels like the parts are largely in place to have a serious run at the mountain.
We might not make it to the summit but, if someone's going to beat us there, they're going to have to do something really special to do it.
It's time to get started. To put on our war paint, stand up tall and fill our lungs with air. To relax our shoulders and feel our chests expand. Remember that to end the season as winners we must walk and talk like winners from the start. So, do it from today. Strong and humble. Tall and proud. Together in unity.
They're our points, and those bastards aren't going to take them without a battle, the likes of which they've never known.
Every journey starts with a single step. And the first step this time is West Ham.
I feel sorry for them already.
"Manchester City's home record last season was P19 W16 D2 L1, away from home it was the P19 W16 D2 L1…

"That's ridiculous, the need to pack that in." 😂

🗣 Listen to this week's FREE Anfield Wrap podcast in full here 👉 https://t.co/GtxkJWZhzk pic.twitter.com/hL7DPmxrnl

— The Anfield Wrap (@TheAnfieldWrap) 7 August 2018
Recent Posts:
[rpfc_recent_posts_from_category meta="true"]
Pics: David Rawcliffe-Propaganda Photo
Like The Anfield Wrap on Facebook