WHAT was the image of the summer for you?
Xherdan Shaqiri's acrobatic finish? Mo Salah turning into Bob Latchford in New Jersey? (Ask your grandad.) All the lads bored senseless in the Nascar museum? Curtis Jones strutting around like he owned every place? Daniel Sturridge rocking all over the world?
I must be getting sentimental in my old age, but for me my image of the summer was smiling kids. Everywhere I went — and I have been bloody everywhere this summer — there were children who were absolutely made up that they were going to watch Liverpool. Everyone I spoke to — and I spoke to a lot of people — knew or was with someone who was watching Liverpool for the first time.
Seeing The Reds for the first time was obviously more prevalent in America, it is further away, but was also notable in Ireland and, indeed, at Anfield on Tuesday night. Tickets are more available and the whole thing is a bit cheaper so you get a different, younger crowd.
Those young people who have been at games this summer have been rewarded not just with lots and lots of goals, but also a closer than usual interaction with the players. Rather than running to showers and ice baths, Liverpool's stars have been happy to sign autographs, give out scarfs and pose for selfies.
What has been interesting is that the longer the pre season has gone on, the more they have done. I don't know if the players have enjoyed it more than they expected it to, or the Liverpool staff have been encouraged by nothing mad happening by footballers talking to members of the public, but it has been really nice to see for those of us who have previously been saddened by the seemingly widening gap between player and supporter.
When speaking to my close, personal friend Jürgen Klopp in America, he promised me this wouldn't just be something Liverpool did abroad, and would continue for the Anfield friendly. As ever, he was as good as his word.
Throughout the day on Tuesday, Liverpool had activities in the city centre and at Anfield itself aimed at families. After the game all the players gave out scarves and mystery prizes, including trips to Melwood to watch the players train and Klopp signed autographs for up to an hour with supporters.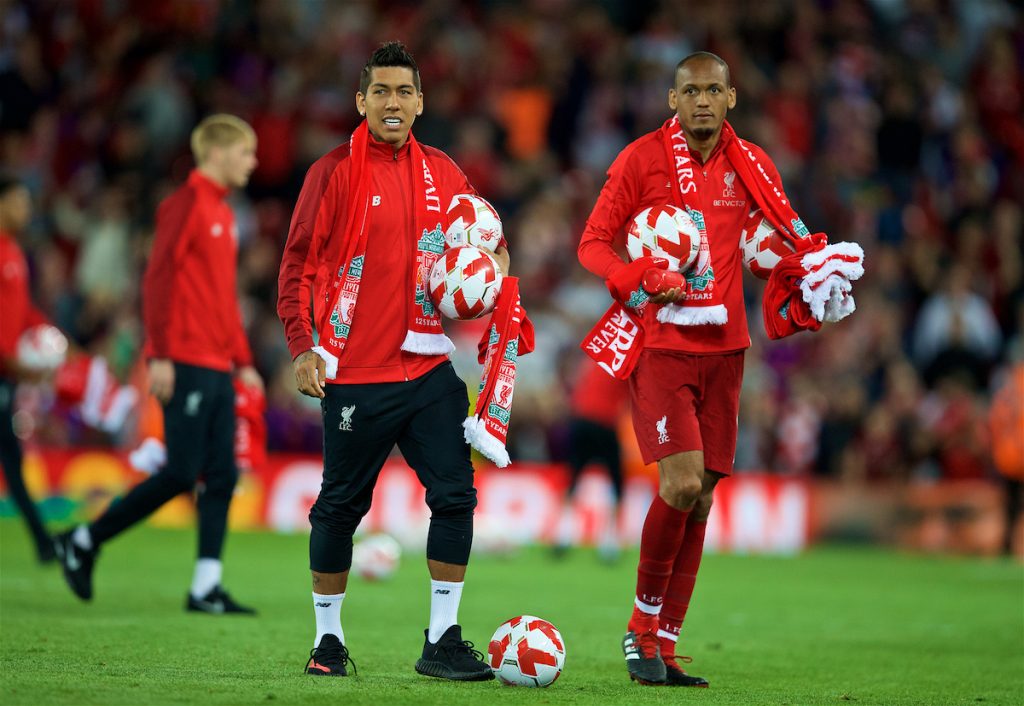 For us older supporters — which I guess I have to count myself as in this context — it is great to see the togetherness between club and supporters that exists right now. It is amazing to think that under the same ownership, supporters were willing to stage a walkout over ticket prices and a general feeling that supporters were being treated with contempt.
Back then, so soon after Tom Hicks and George Gillett and everything that came with that, the idea that so soon everyone would seem like one club pulling in the same direction seemed laughable. They were owners, only interested in us as consumers. We were the supporters, but only allowed in if our pockets were deep enough and our total spend high. The players? Some of them were alright, but most just mercenaries. The whole thing seemed so depressing.
So what has changed? Well the manager is an obvious one, and his general belief that the club is much stronger if everyone is united. There have also been key appointments made at Liverpool. The fact that individuals who were on the infamous "Khmer Rouge" document produced by a Liverpool employee in 2010 are now working at the club in such a senior capacity is some turnaround indeed.
Generally, there just seems to have been a realisation from everyone that it is much more fun this way. This summer, Liverpool took Boss Night on the US Tour with them. It is no secret that there is much crossover between Boss and the wrongly maligned supporter group Spirit Of Shankly, and that Boss Magazine were as critical of the club as anyone over their publication period of 2007 to 2015. Seeing a young man move from editor and agitator in chief to DJ at official Liverpool events this summer did raise a smile in me. How far we have come.
Obviously, the most important thing Liverpool can do is win, and nothing unites a club like that. But we also want to like our football club and like our team.
The club have done huge amounts to improve that over the last year and individuals once criticised both publicly and privately are now at the forefront of it.
"Militants" and "sons of strikers"? Maybe they just loved their football club all along.
"Rarely has there been this much excitement going into a new season." 🙌

And there's never been a better time to subscribe to #TAWPlayer…

Home ✅
Away ✅
Europe ✅
Previews ✅
Immediate reaction ✅
Exclusive interviews ✅

🗣 Your season starts here 👉 https://t.co/lmNtByMZeZ pic.twitter.com/aibO33KSps

— The Anfield Wrap (@TheAnfieldWrap) 8 August 2018
Recent Posts:
[rpfc_recent_posts_from_category meta="true"]
Pics: David Rawcliffe-Propaganda Photo
Like The Anfield Wrap on Facebook