WE'RE a difficult bunch to please, aren't we?
Even when at most of us seem pretty happy to be sitting on the top of the early season pile, with three clean sheets out of as many games, some of us are still bemoaning the fact that our once totemic trio at the business end of the pitch aren't at their imperious best.
That despite the fact that they've scored a combined five goals in the first three matches, with four assists.
Not bad for an attack out of form.
Our Egyptian King has been highlighted as being out of sorts regardless of his two goals, one assist, 12 chances created and a crucial penalty win to his name which, given last season's inability to win spotkicks, is deserving of extra praise in itself.
But, regardless of that, we still expect more.
As always seems to be the case, our expectations have been set by the bar Mo Salah has positioned for himself and, as Steven Gerrard found before him, once you've set the bar in the clouds we'll expect nothing less than your absolute best.
It's a bit unfair though, isn't it?
As we discussed on this week's Second Look video (above), and as pointed out by Neil Jones of Goal.com, Lionel Messi and Cristiano Ronaldo have changed worldwide expectations of what the very best strikers should do.
But isn't the problem that our perception of what they do is greater than the reality? Are they always as magical and productive as we instinctively think?
I don't know about you, but I don't watch any other footballers for 90 minutes every week, so it would be unreasonable of me to judge any of our players based on a comparison with anybody else.
I've seen Messi and Ronaldo play in plenty of games in which they contributed little other than the seed of doubt that they planted in the minds of their opponent's players and supporters.
And that's the key.
I often think that the most interesting statistics are the ones we don't have and might never have, at least not until we enter some futuristic Elon Musk-driven football world. Shots and goals are all well and good, but how about measuring just how much the opposition are shitting themselves just because of the presence of a player on a pitch?
I can picture it now, it's 2048 and Jamie Carragher is analysing Liverpool beating Manchester United 74-1 with an artificial intelligence machine dressed as Gary Neville.
"You can see clearly there robotic Nev, the United left back has a shitting himself score of 9.7 shits out of 10."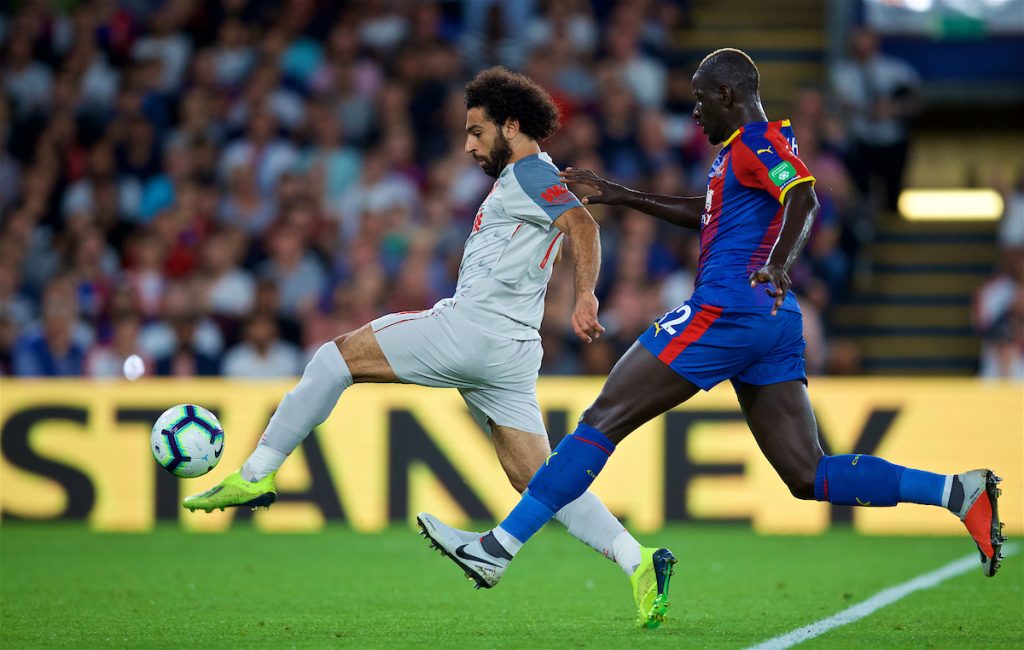 Salah only managed 33 goals in that game, which is down by 10 from the previous season but which is only to be expected given his newly installed artificial legs — and the fact that he's being controlled by Marcus from Singapore for this game who won a competition with FIFA — but his "shitting themselves" stats clearly show that he contributed to 32 of the other 41 goals just by hanging around the place, refusing to sign autographs for grown men.
Predictions of future football analysis aside (we'll all have been killed by the robots long before any of them want to dress like Gary Neville anyway), it's difficult for us to assess how big an impact reputation alone has on our opponents these days. We know ourselves just how much we worry about an opposition superstar even when they do nothing all game. The stress and mental anguish we have when the ball even drifts into their vicinity.
It's horrible.
We also know the benefits others can derive from being on the same side as a lad who the opposition have to pay closer attention than they might ordinarily.
Is it a coincidence that Sadio Mane has started the season so brightly when opposition defences will have to make special plans for Salah? Maybe. I'm a big fan of coincidences that humans feel a need to have a more meaningful explanation for. But maybe even in just some small way, there's a slight tilt towards keeping an eye on Salah.
Maybe everyone in the opposition defence is taking that one step to their left that they wouldn't have taken before Mo became hot property all over the world, which makes it that bit more difficult for him to shine but that little bit easier for those around him.
I've been intrigued about a footballer's impact on a global scale since travelling to south-east Asia in 2001 and seeing walls adorned with 20-foot high paintings of Michael Owen and David Beckham. Salah is in that bracket now. I've just come back from a few days in Turkey where football shirts outside market stalls in the middle of Bodrum showed the names of the aforementioned Messi and Ronaldo, alongside a Liverpool top adorned with Salah's name.
He has moved himself into the global superstar bracket in one stellar season, and we might need to give him a little time to adjust to his new found status when judging his performances, especially given his off-field distractions with the Egyptian FA which will no doubt be having some impact on his mindset and, inevitably, his performances.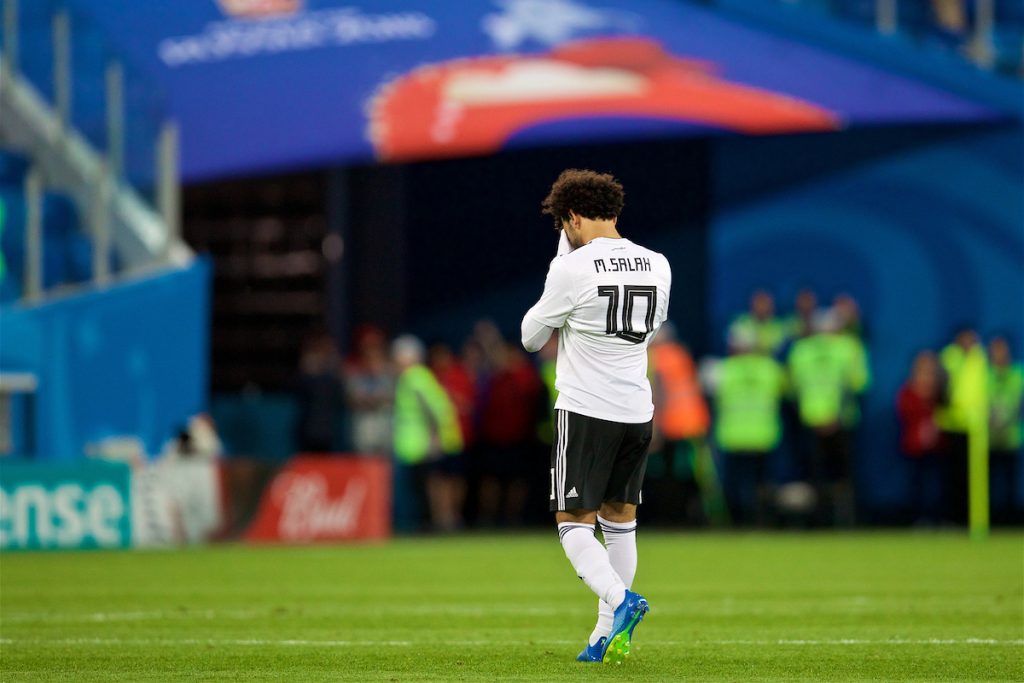 Whether we like it or not, elite performers often need to be in harmony with body and mind in order to perform at their peak. If you doubt that is the case, look at what Mo is complaining to his FA about; mainly pre-match travel conditions and treatment at team hotels, both of which he says have an impact on the team's performance.
I'd be amazed if the mental strain of that debate isn't having some influence over his on-pitch activities so far, bearing in mind that even a 0.1% reduction in performance levels is enough to throw a superstar slightly off their game.
And, ultimately, even at a level below the stratospheric heights he reached last season, Salah is producing numbers that the vast majority of strikers would wish for in their best run of form.
As host Gareth Roberts said during the Second Look, he's still getting in the positions to miss, having already missed three big chances so far this season. I have no doubt that, once he reaches full fitness in both body and mind, and once things click back into gear, we'll see the levels we were lucky enough to witness last season.
In the meantime, maybe we should just be grateful for what we've got while dreaming of what is still to come, without our own expectations ruining the enjoyment of what we are witnessing.
I don't know about you, but it's the 1-0 wins at home to the likes of Brighton that get me really excited that this could be a real title-challenging season.
The demolition of Manchester United at Old Trafford will just be the icing on the cake.
"The vision and technique for Trent to pull of that 70-yard pass vs Brighton… It's scary that he's 19 and can do that." 🔥

🗣 Listen to this week's FREE Anfield Wrap show here 👉 https://t.co/skJfbhinFn pic.twitter.com/oUXHI72lUZ

— The Anfield Wrap (@TheAnfieldWrap) 29 August 2018
Recent Posts:
[rpfc_recent_posts_from_category meta="true"]
Pics: David Rawcliffe-Propaganda Photo
Like The Anfield Wrap on Facebook