LAST night on BT Sport, Michael Owen told the story of the collapse of his dream return to Liverpool in the summer of 2009.
It was the tale of promises — both kept and broken — and the unfortunate concatenation of circumstances which saw him unable to return to the club following his spell in the Galactico-heavy Real Madrid side of 2004-5.
Liverpool had apparently offered £10m for his return and Michael was all set to board a plane until Newcastle United offered £16m. Madrid saw no reason why they should lose money for mere sentiment and said it was the North East or nowhere.
Michael still wanted to come back even when his time at Newcastle was over, but Liverpool had moved on. There was to be no dream move.
Hundreds of tweets describe this story as "honest" and "revealing", adding that there was a palpable sense of disappointment in his voice due to his love of the club. Maybe he was hard done by after all.
Sorry Michael, but I remember things differently.
Move back to Anfield? I'm amazed we took the phone call.
It should be said that Owen was a phenomenal footballer for Liverpool. Every Red of that age knows the impact he made from his introduction as a fresh-faced 17-year-old at Selhurst Park at the end of the 1996-97 season. It seemed we'd be blessed not once, but twice. We now had two teenage geniuses in a short spell.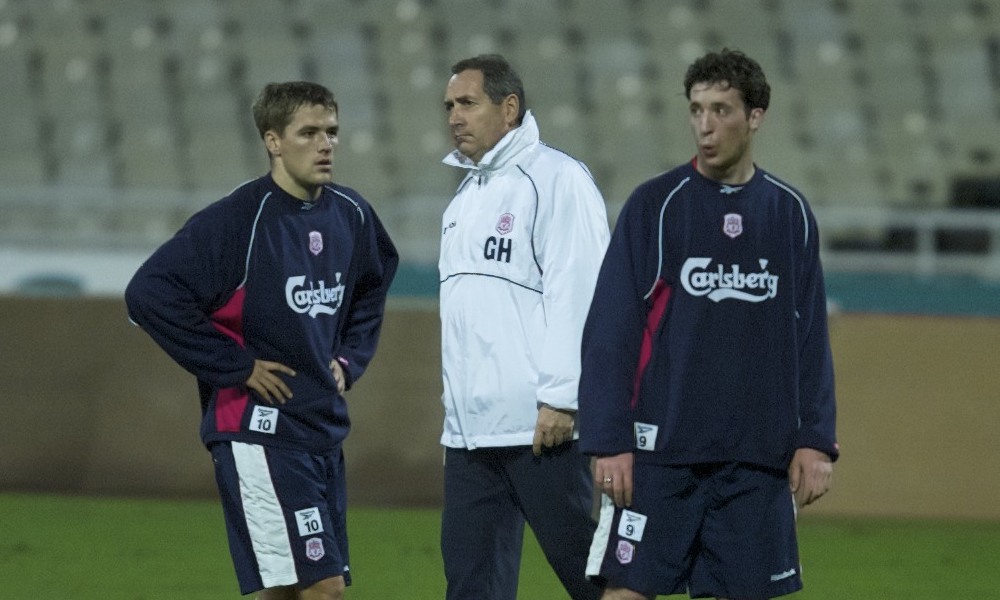 Three years earlier, we were blessed with Robbie Fowler's mixture of skill and cheek. Robbie's attitude was never borne of arrogance, more of a "I can do this, isn't it great?" sense. Something joyous, something to share.
Michael was different. There was a sense that Robbie's gifts were simply that — gifts. God given, if you will. Michael had to work at his.
While Fowler had guile, Owen was pace. You can easily picture his favourite type of goal. One v one, open up the body, bend it round the 'keeper. The forgotten game against Boavista of Portugal, on the day of the World Trade Centre atrocities, was a perfect example. That was an Owen-trademark strike.
And yet he was never as popular as Fowler. Maybe that's because he was adopted by England following his goal against Argentina, where Fowler was strictly and always Liverpool. Hardly his fault, of course.
Not as popular then but no less loved. Owen's name was sung loudly around the country. We knew what we had.
Then came 2001.
Earlier that season he'd started working on his left foot. It was fine, of course, but it bothered him that it wasn't as good as his right. He ended up winning the most one-sided FA Cup final ever with a left-foot drive, Liverpool's second of a treble of trophies. He could do no wrong. Then, at least.
Two years later, as Liverpool began to fade a little, there were rumblings. Owen's contract was due to expire and the club had already been burned by Steve McManaman's Madrid move. Surely they couldn't lose a huge name for sod all money.
"I had it in my contract that I could go back for a certain amount of money"

Michael Owen always had his ❤️ set on a return to Anfield 🙏#PLTonight pic.twitter.com/dSV3V34XXw

— Football on BT Sport (@btsportfootball) 25 August 2018
Michael played the situation down, urging Reds not to panic. He was definitely signing and all would be well. But there was nothing going on. Maybe he'd lost his pen.
Gerard Houllier bought Djibril Cisse for a huge sum, promising that he would play alongside the English striker, not replacing him.
Yeah, OK.
By the time Rafa Benitez took over, Owen was on his way. His contract had been run down to such an extent that Liverpool's prime asset went for just £8m plus Antonio Nunez — who was injured in his first training session.
There's a story going around about that time — possibly apocryphal — which claims that Rafa asked if he was loyal to the club. Michael said he was. The Spaniard replied: "Then why did your agent offer you to me when I was at Valencia."
Furthermore, we didn't have enough time to seriously replace him. There was talk of Fernando Morientes coming over as part of the deal with Madrid, but no dice. Owen sat on the bench in the Champions League qualifier against Sturm Graz of Austria to ensure he wouldn't be cup tied for his new masters. Madrid played Morientes to ensure he was. The whole deal stank.
When Michael talks of moving to Madrid because he didn't want to miss the opportunity of playing for the World's Biggest Club (TM) it would be difficult to argue. Liverpool were abject in 2004. Simply terrible. The football was of a beige, turgid variety and no one could blame Owen from wanting to move from a club where Igor Biscan regularly played centre back.
But the move served Owen only. He could have helped the club by announcing his intentions early and, thus, secure the club a huge fee and, more importantly, a chance to replace him, but no. There's no question of impropriety here, but Madrid and Michael did very well while the club he loved were royally shafted.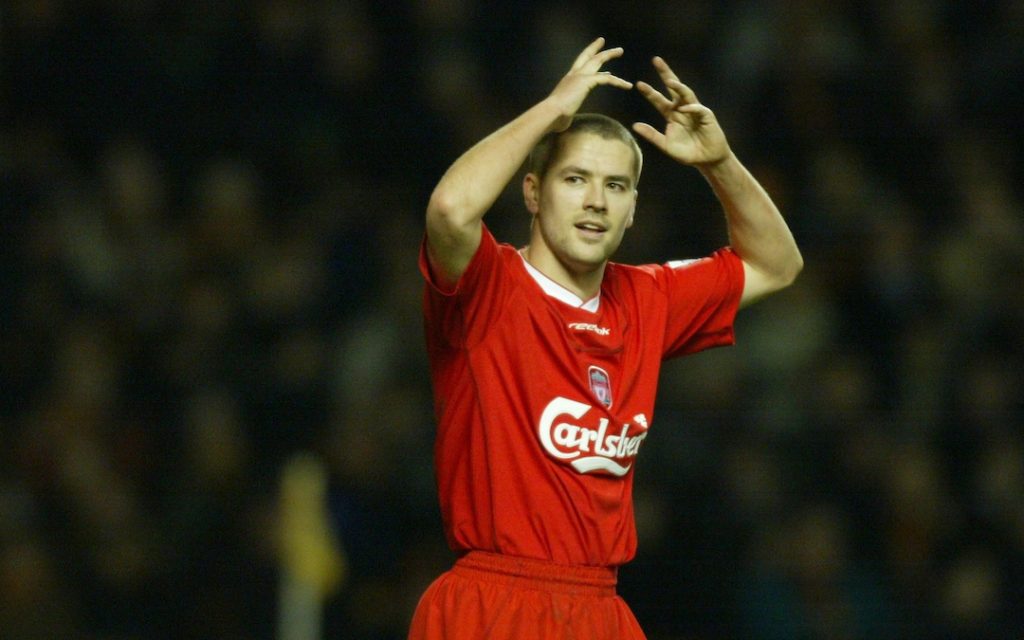 Sympathy? For that?
When he was ready to come back, Liverpool were in a different world. European Cup winners in 2005, another final reached, Fernando Torres and Steven Gerrard, "the best midfield in the world", and so on. Liverpool didn't need him.
He was jeered on his return with Newcastle and then Manchester United and, although there's a little bit of forgiveness for him nowadays, it should not be forgotten that he dumped on the club and the new manager.
Many see his move to Old Trafford as the final betrayal, but his career was over then. Also, plenty of us older sweats had seen that transfer coming for years. It would be unthinkable for any homegrown Liverpool player to go there, but that one seemed almost inevitable.
Plenty will disagree with this take. That's fine. However, some of us will wonder why Michael only chose to discuss his possible return to the club, not his departure.
Funny that.
"Alisson has been here for five minutes and he's already taking the piss out of people." 🔥

🗣 Subscribe and listen to our immediate post-match reaction show after the Reds make it nine from nine 👉 https://t.co/lmNtBz4ADz pic.twitter.com/KPLC2YLr22

— The Anfield Wrap (@TheAnfieldWrap) 25 August 2018
Recent Posts:
[rpfc_recent_posts_from_category meta="true"]
Pics: David Rawcliffe-Propaganda Photo
Like The Anfield Wrap on Facebook