WE all tell ourselves stories to get through life and, let's be honest here, not all of them are strictly true.
Whether it's work, relationships, how you look, how you feel, or pretty much anything else important, a bit of internal spit and polish can make things feel much rosier than they actually are.
It's that reality that raised a smile when I stumbled upon a Manchester United supporter's tweet over the weekend.
Said fan had been part of Sky Sports' football coverage and was merrily tweeting about the experience, revealing an off-air chat with Gary Neville about the merits of Jose Mourinho versus Jürgen Klopp.
"I'd rather have a moody bastard like Jose who's not happy with second place than a fella up the East Lancs Road who dances on tables and sings in pubs and wins nothing," fan had apparently said to pundit.
I can't help but think the spit and polish has been applied very liberally here.
We've all done it over football, it's hard not to. We've looked at players and convinced ourselves they're good enough. We've persuaded ourselves they will improve, or told ourselves it's only bad form, bad luck or an issue of fitness preventing the figure of our footie romance from shining like the star we know they could be.
Every fan has had players they were sure would rip up the league only for them to slip away into obscurity, never to be mentioned again.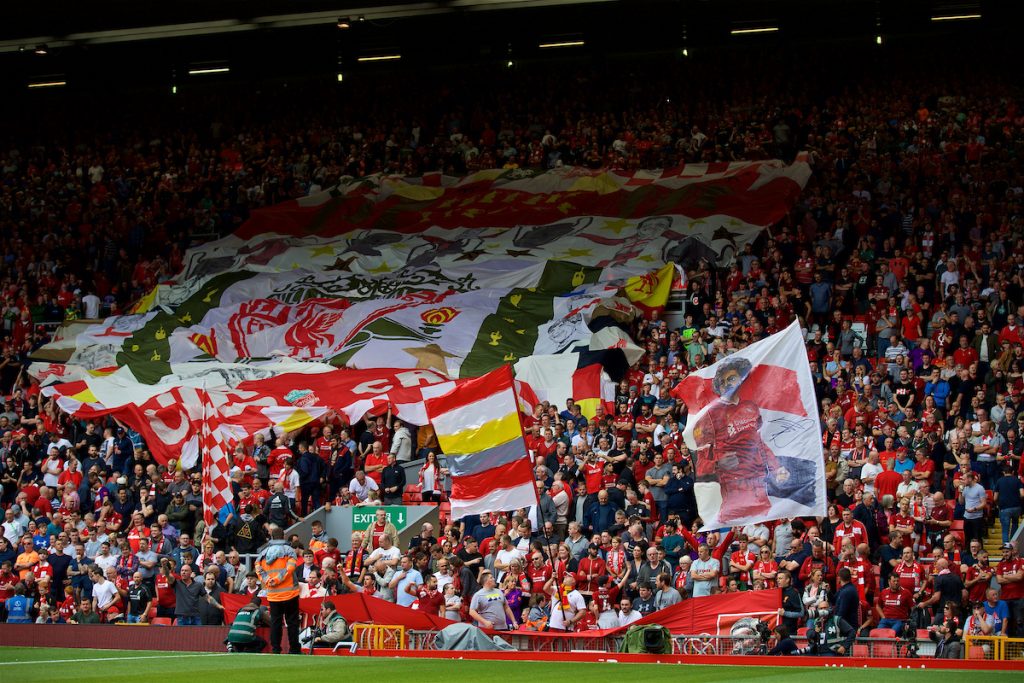 It happens with managers, too. For some, "support" stretches to always looking on the bright side of life. Admitting it might be going tits up, that the man in charge is tail spinning towards a football disaster, is sometimes hard to accept, particularly at the dawn of a new season.
While we can glance towards our north-west near neighbours and see a miserable man seemingly intent on internal war with players, boardroom members and whoever else gets in his way, it appears many at the opposite end of the train track see only a winner and steely intent to win trophies.
Football that leaves a lot to be desired entertainment wise and a broken record approach to media duties are also seemingly glossed over, to instead walk in an alternative reality where the smell of roses fills nostrils and permanent rainbows light up the Salford docklands.
Meanwhile, the fan above claims to look towards Anfield and see only a manager that grins and entertains yet apparently lacks a ruthless streak.
Perhaps they should look again at the Bundesliga titles and cup wins that made Klopp one of the most wanted managers in world football – one who, in fact, turned down Manchester United after it was pitched to him by Ed Woodward as "like an adult version of Disneyland".
Klopp, according to Raphael Honigstein's book Bring The Noise, found the approach "unsexy".
Instead, he chose Liverpool and almost three years into his reign, no internal spit and polish is required to get excited about what is happening at Anfield under his leadership.
Yesterday's 4-0 demolition of West Ham United marked a 22nd Premier League game unbeaten at Anfield, while The Reds haven't conceded a goal at home in the league since February.
"Sadio Mane is probably the least *sexy* of the front three… and he's still fucking boss!" 🔥

🎥 WATCH our first 'Post-Match Pint' of the season 👉 https://t.co/b4TCLuaEi5

🗣 Subscribe for all of our reaction to Liverpool 4 West Ham 0 👉 https://t.co/lmNtBz4ADz pic.twitter.com/nc9JonPOeQ

— The Anfield Wrap (@TheAnfieldWrap) 13 August 2018
While the media focus at Old Trafford is – over and over – on negativity around Mourinho and his latest round of dummy spitting, it seems even those that love to bang out barbs about Liverpool are struggling to find fuel for their ire.
One infamously Blue national newspaper writer today declared "if Liverpool go potless through this season, it will be a failure. A thoroughly entertaining, thrill-a-minute failure but a failure all the same".
There's praise in there somewhere.
But the serious point is that there is a universal approval of where Liverpool are at right now. And why wouldn't there be? From the ever-evident brilliance of the front three, to resolving the goalkeeper hangover, to recruiting a central midfielder in Naby Keita that has everyone salivating, it's hard not to nod when considering Liverpool's prospects this season.
We've long been a supporter base that is roundly ridiculed for getting carried away by misery-arse rivals yet this time, apart from those blinded by their own bullshit, there is a grudging acknowledgment that supporters' excitement is built on something solid.
Yes, we've witnessed only one game in the Premier League this season. Yes, there is the obvious issue that Manchester City look a formidable opponent. But other than things out of the immediate control of Liverpool, what is pricking the bubble of optimism that rightly surrounds our club right now?
Keita's performance at Anfield has taken all the plaudits post match but there was so much more than his dynamic debut to get excited about. James Milner put in an all-action performance that defied his 32 years. Gini Wijnaldum impressed at the base of midfield. Sadio Mane scored two goals, tormented West Ham all afternoon and generally looked like a man who is ready to kick on another level. Joe Gomez was more assured than we've seen previously at centre half. And all this without mentioning Mo Salah, he of 44 goals last season and already off the mark this term.
We'll see Bobby Firmino be more influential as time goes on. We'll witness Fabinho's competitive debut. Jordan Henderson will have a part to play. Xherdan Shaqiri has the air of a cult hero around him and even a rejuvenated Daniel Sturridge excites.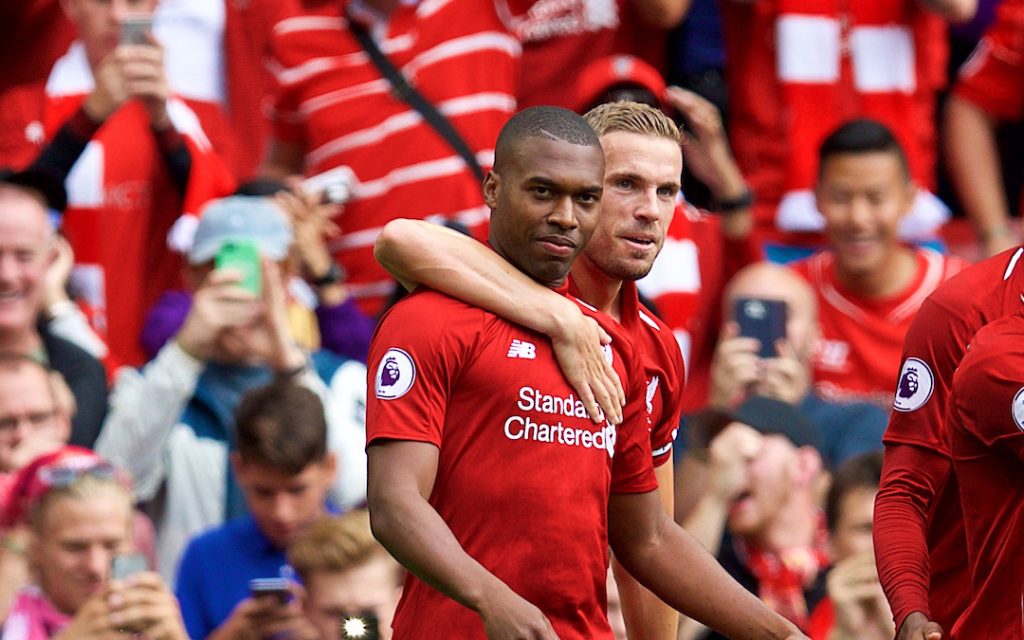 And the list goes on.
We can tell ourselves a story right now that this is a Liverpool side that is as competitive as we've seen for a long time. The Reds' best points haul in the Premier League era remains the 86-point haul accrued by Rafa Benitez's 2008-9 side, a team that lost only twice in the league all season.
Stalwarts of that squad included Pepe Reina in goal, Jamie Carragher in defence, the "best midfield in the world" of Xabi Alonso, Steven Gerrard and Javier Mascherano, and Fernando Torres and Dirk Kuyt upfront.
It was a spine that sent shivers at what could be. And here we are again. Alisson Becker, Virgil van Dijk, Naby Keita, Mo Salah, Sadio Mane, Roberto Firmino…
Three finals and back-to-back qualifications for the Champions League are written as little more than failure in the stories of those that prickle with fear at the thought of Liverpool success. But in ours, it's a chapter leading up to a big finish. And why not?
This Liverpool side is well capable of making the story we dream of reality, spit and polish not required. You keep the "moody bastard", we'll keep Klopp.
"Liverpool were excellent without getting anywhere close to what they're capable of." ✊

🗣 Listen to our first FREE podcast of the season after the Reds' 4-0 win over West Ham 👉 https://t.co/IK9RpE4ECz pic.twitter.com/HDeu6gGy8k

— The Anfield Wrap (@TheAnfieldWrap) 13 August 2018
Recent Posts:
[rpfc_recent_posts_from_category meta="true"]
Pics: David Rawcliffe-Propaganda Photo
Like The Anfield Wrap on Facebook