IN a week where Liverpool's impressive start on the pitch continued, they were dealt a levelling blow off it.
Plans to expand the use of Anfield, for sports and music events to possibly be held at the stadium in future, were halted at a Liverpool Town Hall hearing.
The nostalgic shot across the bow was the result of an intervention by frustrated and disillusioned local residents, which in many ways felt like a jolt back to the not so distant past.
The upheaval and revolt from the floor resulted in the rejection of Anfield's future ability to host other sporting events and a deferment on the decision to host concerts and music events for a future date. The club were undoubtedly left red-faced by the experience.
A feeling of nostalgia around Anfield comes in many forms for me personally. When wading through my own adolescence in a city where family bond and football influence is pivotal, I spent a considerable amount of my life between Anfield stadium and my grandparents' address on Priory Road, L4.
A house steeped in character, with what seemed like infinite ceilings and a sense of warmth and comfort unmatched, I would always be transfixed by the numbers 1910 inbuilt in the exterior brickwork which represented the year the house was built.
I was recently able to view the deeds to the house that my gran found and was immersed in its story. A doctor and a locally celebrated dressmaker were among the former residents who had previously lodged there over generations past. This was a house that for many years was a lottery win for anyone lucky enough to live there.
With personal experience of a home which is located in a community often dwarfed and overshadowed by a globalised institution, one which was recently the subject of an alleged £2billion bid, the ongoing dichotomy between Anfield stadium and the urban decay which surrounds it remains baffling on many levels.
Once again this week, the residents of Anfield, who stated they were again left to feel like they had not been considered by Liverpool FC in a process which would dramatically impact on their lives, had the chance to make their voices heard, and did so to embarrassing effect on the club.
This is not a new problem Liverpool has faced with residents of Anfield. There is still a distaste and distrust lingering from what residents perceived as an underhanded plan by the club and a local housing trust to buy up properties around the stadium, particularly the Main Stand area, and leave them in a derelict and depreciating state since the early '90s.
The modus operandi of Liverpool during this time is not known. However, a ploy to intentionally bring a whole community into degradation under the guise of a new stadium on Stanley Park which no one truly had any intention of building seems far fetched.
It is clear mismanagement at Anfield was rife at senior level spanning back as far as the dalliances under David Moores and Rick Parry to the sheer absurdity that was Tom Hicks and George Gillett. The resulting stagnation had a hugely detrimental effect on the club's ability to look ahead clearly and plan a future for the stadium and community, which in turn had undeniably damaging consequences for those who inhabited the area.
By the time Fenway Sports Group arrived and decided to shelve plans for a stadium which its predecessors had promised work would begin on years before, many residents felt the damage had already been done.
Parry was once quoted as saying that Liverpool could be a better neighbour to the community. Yet a lot of the issues which still reside in and around Anfield and its infrastructure do not suggest that the relationship is as harmonious and progressive as some of us thought and hoped.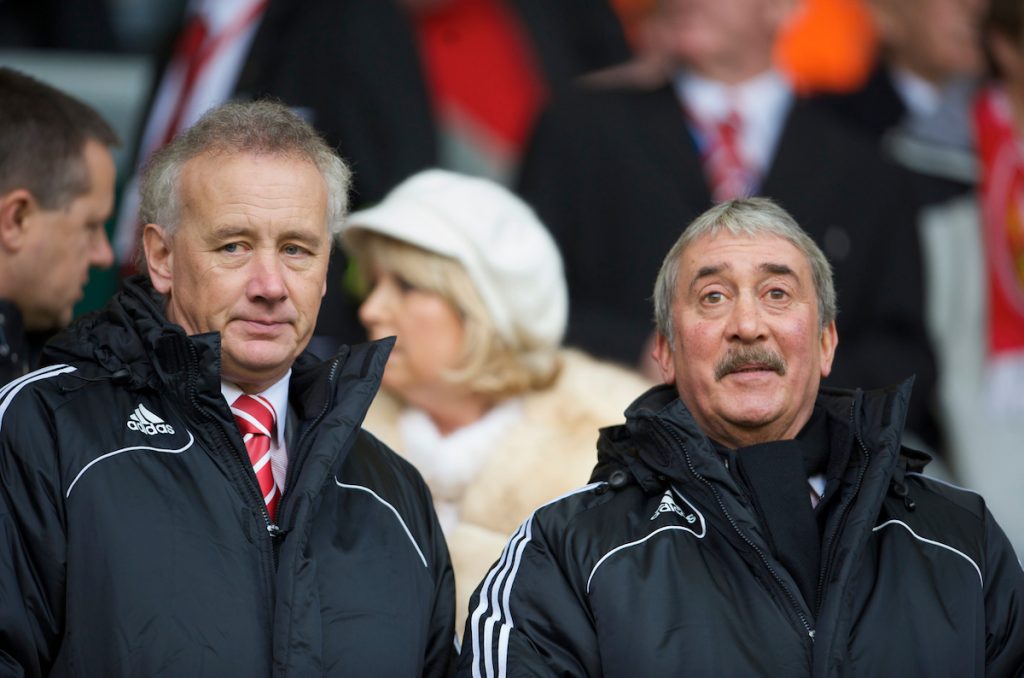 The club have made improvements, involving itself more with schools and training schemes in the area to create a more unified approach. They have vowed to work together with the residents to create a better quality of life for current and future generations. Yet for all the club's community integration efforts, the area in and around the stadium still looks in a state of purgatorial limbo.
In line with the Main Stand redevelopment, impressions were publicised for surrounding land which included a hotel, shopping complex and a general improvement in infrastructure that would benefit the matchday experience of all visiting, but more importantly for the community the club served. It was hoped this would provide economic growth and local job opportunities as well as a new and more vibrant Anfield area.
Yet, as Liverpool enter what is now their third season in the new-look Anfield, any sign of the external developments promised remain absent without any indication they are forthcoming. You can forgive people for being reminded of mistakes past where dalliances on these issues led to a feeling of false dawns and stagnation around the place, while other club rivals and cities continued to expand and grow both on and off the pitch.
The argument therefore remains whether Anfield currently has the necessary infrastructure as a global sporting institution, never mind its potential capacity as a host of major events, sporting and otherwise.
Matchdays are still littered with the same issues that have been present since I began watching Liverpool in 1992. Non-allocated parking, derelict houses, dormant business premises and a lack of transport links back to the city centre remain, and would become a more frequent occurrence if Tuesday's hearing was approved.
As much as we all want Liverpool and Anfield to play host to the biggest sporting and music events, and as much as we want people to come and enjoy the city and the area, the reality is the application feels somewhat premature and maybe misguided in places.
Imagine the prospect of die-hard teenage Justin Bieber fans congregating around the stadium before a gig and, not to disrespect local businesses, there only real options for food and drink are the pub and chippy. Or spilling out of Anfield at midnight with no real way of getting back to town. This is a completely different demographic to football fans and it feels like this element of planning should've been a lot more substantive and measured.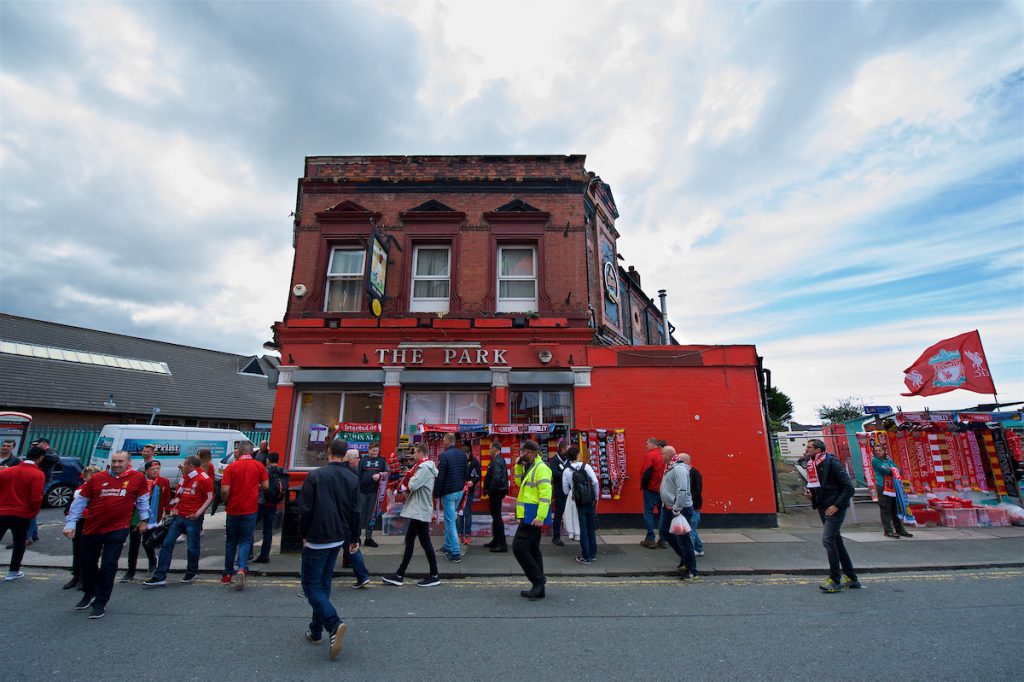 All of this comes back to Anfield the community and not the football stadium. The residents who opposed the proposals on Tuesday cited the fact that they would lose the May to August closed-season respite they so crave, as well as a feeling they have once again not formed part of a decision-making process where the club are concerned.
A retort in some quarters of "If you don't want these problems don't move near to a football stadium" is misguided. People like my grandparents built a home and family and have stored a lifetime of memories into a place they loved. A lot of residents are also inherited and generational members of a community they have lived and cared about their whole lives.
Others who have moved to the area will only want what's right for Anfield in line with their own prospects and future. There are also those who, rightly or wrongly, feel they have not been compensated adequately by the club and have refused to move on that basis.
Regardless of motive, the general feeling is that the residents only want honesty and consideration from the club and are fully aware of the surroundings they live in, with no real desire or wish to be obstructive. It is therefore unfortunate that an issue which has been so glaringly misjudged in the past has reared its head again this week.
Liverpool Football Club is improving both on and off the pitch, maybe not at the same pace, and it will always face the impossible task of getting everything right all the time. It cannot and will not please everyone. With that, they deserve at least the opportunity to rectify this latest misjudgement and maybe internally learn how to crawl, walk and then run.
As my gran still says, "you can't pick your neighbours, so it's always nice to be nice".
Recent Posts:
[rpfc_recent_posts_from_category meta="true"]
Pics: David Rawcliffe-Propaganda Photo
Like The Anfield Wrap on Facebook