TRANSFERS are never easy. There are a series of moving parts that shift and sway in different directions each day. They involve grandstanding to the press, denials and the issue of tapping up players. Everyone plays up to the media and no secret is left unshared, writes KEVIN KOCZWARA.
For Liverpool, since the turn of the century and introduction of social media, the club has struggled to find its identity in the transfer market. Every summer the window opens and Liverpool have a "war chest" to spend and almost annually someone steals Liverpool's beat — usually Tottenham or Jose Mourinho. Fans are left lamenting missed targets and lost excitement.
Since Fenway Sports Group took over the club in 2010, there has been a pattern of trying to implement "Moneyball" tactics in the transfer window. Liverpool's owners have tried a director of football and now there is the much-maligned transfer committee, which is really nothing new or original or different from a director of football save for the big name at the top who faces scrutiny when a plan fails.
This summer seems to be the first in recent memory where the club has a list of top targets and the committee aren't budging. Liverpool's modus operandi has been to sign midfield dynamo Naby Keita from RB Leipzig, to go back to the Southampton and sign centre-back Virgil van Dijk, a young left-back in Andrew Robertson and Mohamed Salah, the latter two the only players the club has signed outside of Dominic Solanke, who will likely only feature as a bit-part player this season.
So, why has Liverpool's approach changed this summer from a team who scoured the bargain bins looking for value to a club determined to land only its ideal targets? Looking at John Henry and FSG's approach to signing players for their baseball team, the Boston Red Sox, holds some of the answers.
When Henry, Tom Werner and their partners bought the Red Sox in 2002, the team had a few notable players but the team was a mishmash of bloated contracts and the team's general manager at the time, Dan Duquette, did his best to keep the team afloat by making endless moves to raise money for new players.
The team's stadium, Fenway Park, was in disarray and everyone knew the team either needed a new home or someone with a vision to revitalise Fenway and the team. Henry and his team, which included Werner and baseball purist Larry Lucchino, had a plan, but they needed some pieces to fall into place.
The major piece that fell into place for Henry and co was Theo Epstein. Epstein was a numbers guy and he took to heart the team's desire to use the famed "Moneyball" approach that Billy Beane used in Oakland to make his small-market team with a small budget formidable and playoff ready. The idea was to use statistics and statistical outliers to find under-appreciated players for good value that fit a system. Sprinkle in some solid homegrown talent, and the Oakland A's became a regular playoff team despite one of baseball's smallest payrolls — equivalent to Leicester City's championship season without the title to show, and the team actually stayed in the fight nearly every year unlike The Foxes. The Red Sox tried to lure Beane from Oakland, but the move didn't work out and the team turned to Epstein.
When Epstein took over as general manager, the Red Sox were only a few outs from making it to the World Series. The team had talent, but needed a new manager and some final pieces to put them over the top. So, he set out on a mission to find the one piece he knew would put the team over the top: a starting pitcher who could win in the post season and command the locker room. During the winter of 2003 that player became available and nothing was going to stop the Red Sox from signing him.
Curt Schilling was one of baseball's premier pitchers who had a desire to win, especially in the post season. And to get his signature, Lucchino and Epstein flew to his home for Thanksgiving dinner to convince him a move to Boston was the right one. The hard push paid off and the team was on its way to creating history.
Schilling proved vital for the Red Sox. They beat the New York Yankees in the playoffs, coming back from three games down in a seven-game series, and got the chance to play in the World Series which they won easily.
That move was a matter of persistence. Henry and co wanted the Red Sox to exploit the player market and find value in players but they knew that the team needed more than just good players, but ones that put them over the top and when they saw their opportunity to get one of those players, they grabbed it with both hands.
Henry and his team enjoyed nothing but success in their first five years in charge. Every move seemed to work. The Red Sox won two World Series — a second one after a blockbuster trade that got the team another all-star pitcher before the 2007 season. But the magic started to run dry with the team missing the playoffs for three straight years after the 2009 season.
In December of 2010, baseball free agency had just begun and The Red Sox needed something so they made moves, signing two players to huge deals. That was seen a backwards step for the Red Sox organization, which had avoided big free-agent contracts since buying. Boston's two championship teams were built around shrewd trades and smart player acquisitions — plus some talent already in place. But the moves proved costly and changed Henry's and the Red Sox's approach to signing players in the future.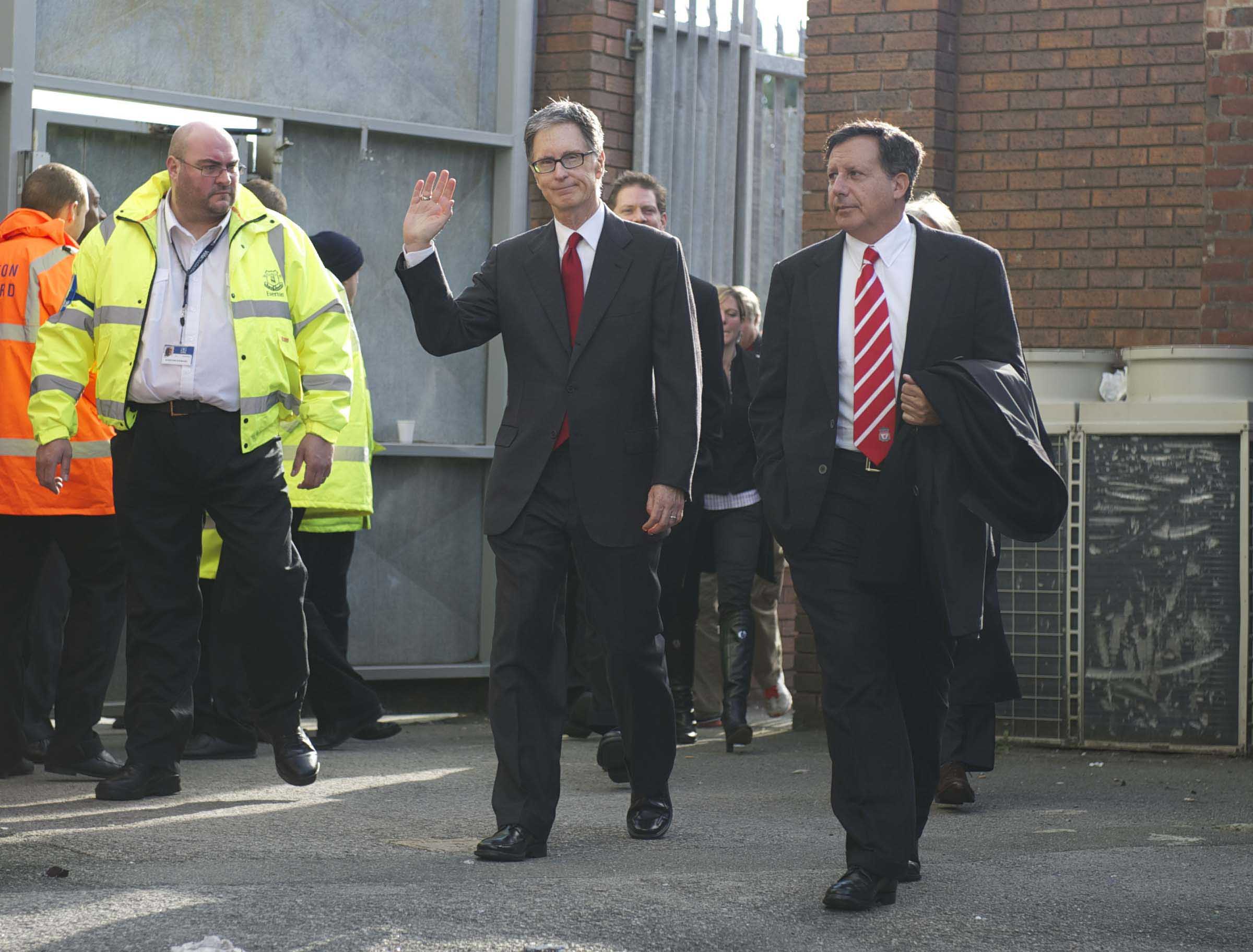 Henry didn't want to sign one of those players, but the team's front office did and he relented, ponying up the cash despite being unsure of the move. The Red Sox proceeded to lose 11 of their final 14 games and missed the playoffs that season. It was an epic collapse. That acquisition compounded the issues the team had in the locker room. After the season, stories of players eating fried chicken, drinking beer and playing video games during matches came out. Players complained about the media and its negative influence. The team fired its manager and its general manager, Epstein left.
The team had a terrible 2012 season and went as far as to trade their two big signings to the Los Angeles Dodgers — along with a pitcher involved in the chicken-eating incident, a utility player and $11million in cash — for a couple of bit-part players.
A year after the trade, the Red Sox won the World Series with a lot of young players and some veterans on small, short-term contracts. The team was a perfect blend of young talent and under-appreciated veterans who fit roles. It was Moneyball at its best. The team won despite boasting an unremarkable roster. Players blossomed into their roles and the team vowed to never spend big on ageing free agents again.
While this was all going on, Henry and FSG were grappling with the acquisition of Liverpool. They were trying to learn about the Premier League, football globally and Liverpool's own quirks and the club's fanbase — often referred to as knowledgeable, just like Red Sox fans. They had to clean up the mess left by Tom Hicks and George Gillett, including getting rid of Roy Hodgson and his abysmal squad. They had to repair an ageing stadium without harming the history or atmosphere, similar to what they did with Fenway Park.
In January of 2011, they made their move. They bought Andy Carroll and Luis Suarez for record fees and sold a broken Fernando Torres for a record fee. The pair of Suarez and Carroll were as different as any players can be. Carroll the bruiser and hard partier; Suarez the mysterious foreigner who scores goals for fun but gets a temper when things don't go his way.
The next summer, they welcomed Brendan Rodgers and it was easy to see that Carroll's future lay elsewhere, that his price tag weighed him down and the Liverpool support was tired of seeing him injured or lumping into defenders. At the same time, Suarez began his upward trajectory to becoming one of the world's best players.
As the Red Sox were on their way to winning the World Series in 2013, Liverpool were having similar success. The team had been reshaped by Rodgers and the transfer committee. Suarez had become a beacon and bargain-bin players like Daniel Sturridge and Philippe Coutinho blossomed. Steven Gerrard was repurposed and youngsters Raheem Sterling and Jon Flanagan came good. The reflection was almost identical.
The fall happened just the same. Both teams suffered lapses the season after for different reasons: for the Red Sox, age, injuries, lack of luck; for Liverpool, losing their best player, signing a bunch of mediocre players and having their second best player injured. But the lessons for FSG stuck. They knew spending big didn't correct all the issues of the previous season. Sometimes it helps (see Manchester City's first few years under new ownership), but more often than not, spending money without a plan means too many high earners and no way of trimming the fat. They saw it first hand in Boston when they tried to sign big-name players to big contracts and now they're paying one of them millions of dollars to go away.
At Liverpool, the owners went a different route. They went with a new manager and his vision. When Liverpool brought in Jürgen Klopp to replace Rodgers, it was seen as a coup. The club had wrestled one of the sport's most highly-regarded managers out of his own self-induced exile and the team didn't have to promise to overhaul the squad because he vowed to work with it.
Instead, Klopp has done his best to piece his team together and reinvent players in new positions to better suit their skillsets. He's spent barely any money by the standards of the modern game. In his first summer transfer window, Klopp even made the club money while improving his team.
So now, with the team in the Champions League again and a show of faith in Klopp, Henry and co have sanctioned big money, but they don't want it wasted on secondary targets. They don't want another Mario Balotelli. They want Klopp to get what he needs to move Liverpool forward.
For Liverpool's owners, this moment draws similarities with Boston in 2003. A young team is on the verge of something special, but it needs certain pieces to push it to the next level. No longer are Liverpool in need of young, promising talent. It needs a few top-tier players to move it forward. There have been no alternate targets emerging because there is no backing down and no alternatives to the quality of player Klopp wants.
If he can't have them, why waste the money throwing it at a player or two he's unsure of? Why waste the time and resources? There's value in the market and then there's value in getting the prime targets who stand out above everyone else and make the team a contender for the title. Liverpool has been building for this moment and now is the time to seize it.
Henry and co are backing Klopp because they've seen this before. They've been burned countless times in the past and had to reevaluate their strategy, but they've also won and seen how one move can change everything.
Recent Posts:
[rpfc_recent_posts_from_category meta="true"]
Pics: David Rawcliffe-Propaganda Photo
Like The Anfield Wrap on Facebook