"WE'VE conquered all of Europe, we're never gonna stop."
It's half time at the Ataturk Stadium. Liverpool are 3-0 down to a team regarded as the best in Europe and my seven-year-old self runs to my room sobbing. My mum's sincere attempt to comfort me with ''Josh, it's only a game of football'' is quickly dismissed. I thought I was an optimistic supporter at that age but even I didn't believe that Liverpool could come back from three goals down.
Nobody needs to be reminded of how the game panned out, but Liverpool were now simply the best in Europe. I decided not to go into school the day after, I had a headache from being up so late singing in the street, dreaming of becoming the next Ste Gerrard (I never came close).
I remember watching the parade on top of my dad's shoulders when they came home, Rafa Benitez and Stevie holding that cup as if it was their new-born baby. Ring Of Fire on repeat from the sea of Reds who had lined the streets of Liverpool, all bathing in the glory. I was too young to remember the 2001 Treble so, to most people, The Reds were back but this was all new to me.
The jubilation and utter joy of supporting that set of lads at that time was something I thought I would experience every year. Again, in Athens I started to think that Liverpool being in a European final was a given, but it wasn't.
Numerous managers coupled with the disastrous ownership of Tom Hicks and George Gillett didn't help Liverpool sustain their place among the elite. It made me start to think "when can I be there?". When can I be at that final which people talk for years and years about?
My first European away game was March 2011 away to Braga in the last 16 of the Europa League, we were knocked out after not being able to overcome the 1-0 defeat suffered away. On the plus side, the stadium was an architectural dream and the city was home to the world's most eye-catching McDonald's.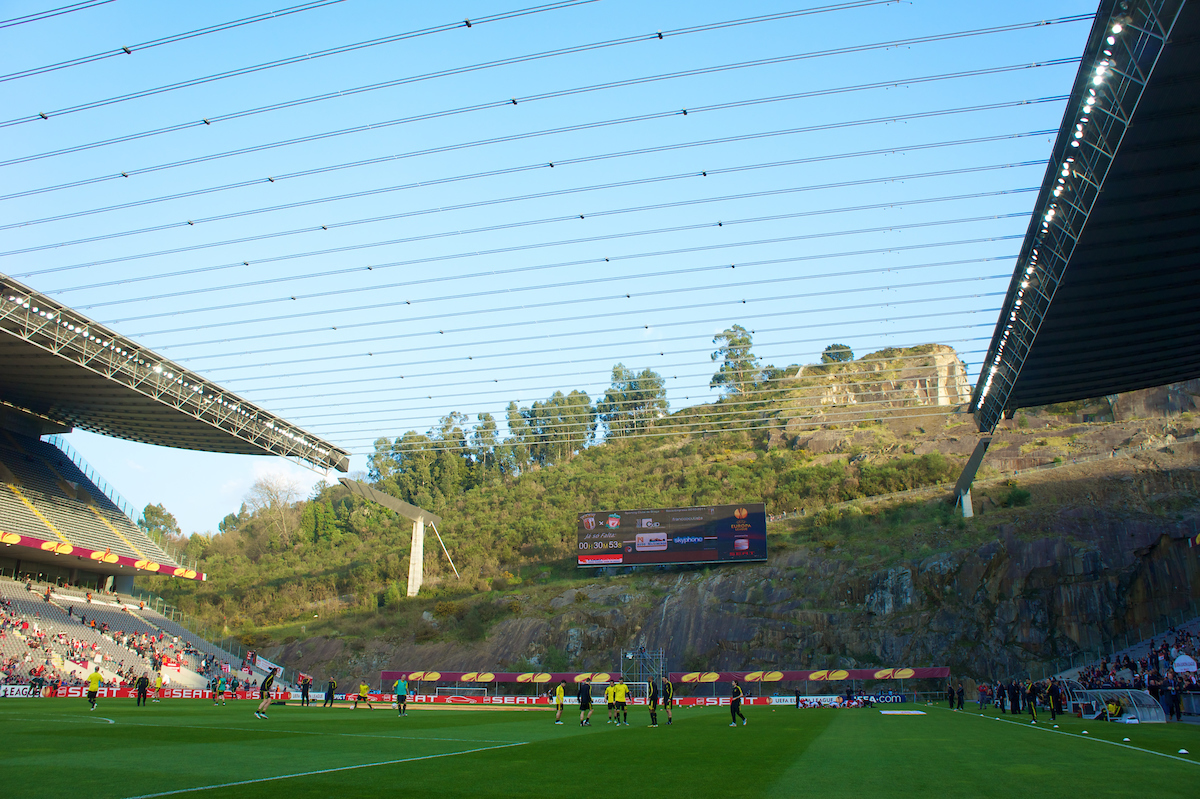 Nevertheless, that was the team I got to watch. Joe Cole, Christian Poulsen and "Nick the Greek" – I started to think I'd never experience what many had before me first hand.
As an 18-year-old, having seeing Liverpool win a League Cup, Community Shield and an FA Cup since Istanbul, I travel to Basel ticketless hoping to see the side I adore lift a European trophy, albeit the Europa League.
It was everything I hoped it would be, thousands and thousands of people all with one thing in common; all singing, all laughing in the beautiful Swiss sun. The only thing I didn't like was the fact I had to apply sun cream every hour or so to my pasty skin.
I got a ticket thanks to numerous Reds being the friendly, persistent people they are. Liverpool were not great that day, Alberto Moreno in particular had a stinker, but belting out There She Goes by The La's at half time on the concourse after Daniel Sturridge put us 1-0 up with an absolute worldie is something I'll never forget.
I remember being gutted after the game, this was meant to be the final I tell my kids about, but it barely put a dampener on the trip, the atmosphere remained unbelievable.
Who knows whether Liverpool will be champions of Europe, but you can't take anything away from us and that feeling of euphoria after we went 3-0 up against Manchester City is what we're all in it for.
The team that won it in 2005 wasn't the best on paper, but it had spirit. Now our team has both in abundance. This team is oozing with confidence and they all know we are on the edge of something special, you feel like they want it more for us than themselves.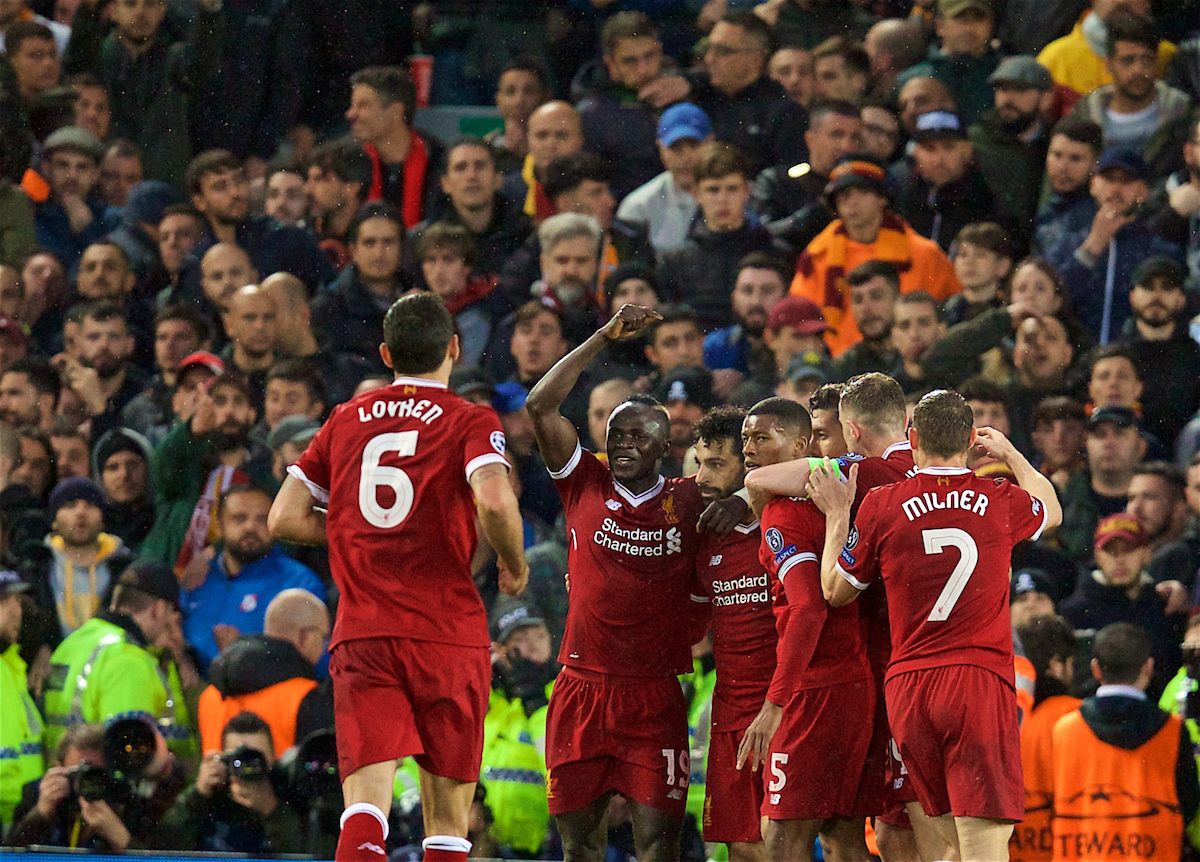 That's a sign of how things have changed under Jürgen Klopp. You get the feeling that everybody is getting along, all taking the piss out of Harry Kane, all congratulating Mo Salah on his numerous accolades and all desperate to win "Big Ears" for the sixth time.
That Anfield atmosphere throughout the campaign has got us to where we are, back among the best — where we belong. Roma '18 at home was my Chelsea '05.
Salah, arguably the best football player on the planet at the minute, scoring two against his former club. I don't think I've celebrated more than after the first three goals, but I didn't celebrate the other two goals. I didn't celebrate because I couldn't actually believe what I was seeing, I just stood there laughing to myself with my hands out as if I was Salah after scoring at the Etihad.
This simply doesn't happen, the latest generation of Reds are now witnessing a team arguably more exciting than any before it. We finally get to revel in this journey.
Those two goals at the end mate, do you think that that's going to stop us and our spirit? No is the answer.
My 20-year-old self is now sitting here prior to the second leg, again hoping that this is our time. A time us "Generation Z" kids get to cherish, get on the ale and go to town for days, just like the generations before did. The best thing is that we can all do it together.
I've spent many days and late nights planning the route with the cheapest price to Kiev. I've delayed essays that are due because I can't forget what this team are on the cusp of.
I know it's not just me, but I feel like it's finally our time too.
🇮🇹 Subscribe and listen to our 'Under The Lights' show live from Rome 👉 https://t.co/4VArpLdYH2 pic.twitter.com/6xhXpOzS8x

— The Anfield Wrap (@TheAnfieldWrap) 30 April 2018
Recent Posts:
[rpfc_recent_posts_from_category meta="true"]
Pics: David Rawcliffe-Propaganda Photo
Like The Anfield Wrap on Facebook