AFTER what can only be described as the euphoric highs of the past few weeks supporting Liverpool in the Champions League, I genuinely thought that I'd struggle for something to write about this week.
I've been playing my own small part in trying to make sure that those reading my articles were as excited as I was about what was to come in those momentous games, but there isn't a huge European game on the horizon until the final in Kiev in a few weeks.
However, I'd forgotten about Twitter.
I'd forgotten that for some people there will always be something to complain about, unless Liverpool win every game 8-0 (and, even then, why wasn't it 10-0, eh?).
And not just complain. To descend as quickly as humanly possible into the depths of despair about what's going wrong at the club and how so many mistakes have been made, despite the club being in its first Champions League final since the defeat to AC Milan in 2007 — and only the eighth in its entire history.
Only seven other finals in 126 years, and we're going to one in three weeks. Doesn't that make you happy?
I've been analysing the things which make me less than happy in life a lot lately. I've been taking more care to be aware of anything that makes my back suddenly tense or my blood pressure rise.
It's amazing what you can discover once you start paying more attention to those things and the language you use when talking about them. I've found myself lately using the phrase "I just can't comprehend it" fairly frequently and noticed that not being able to comprehend something leaves me unusually baffled and shaking my head.
The outpouring of grief after the Chelsea game on Sunday was one of those very moments.
There is, sadly, a section of society in general which I simply can't comprehend no matter how much I try. For the purposes of this website, that includes some Liverpool fans in particular.
There was some negative reaction to my decision, after a few pints watching the Chelsea match, to focus on the positives on The Anfield Wrap's post-match show rather than slaughter the team for losing a close game against one of its biggest rivals by one goal.
Let's be clear. In any season, regardless of any other games either side or any other context, losing 1-0 at Stamford Bridge has never been a disastrous result.
Ah, but what about throwing a two-goal lead away to West Bromwich Albion and failing to beat Stoke City at home?
The same point applies.
How many times have we and other top sides struggled away at West Brom or at home to Stoke? Regardless of the context, those games are not, and have never been, easy.
Which brings us nicely to the root of the problem… Context.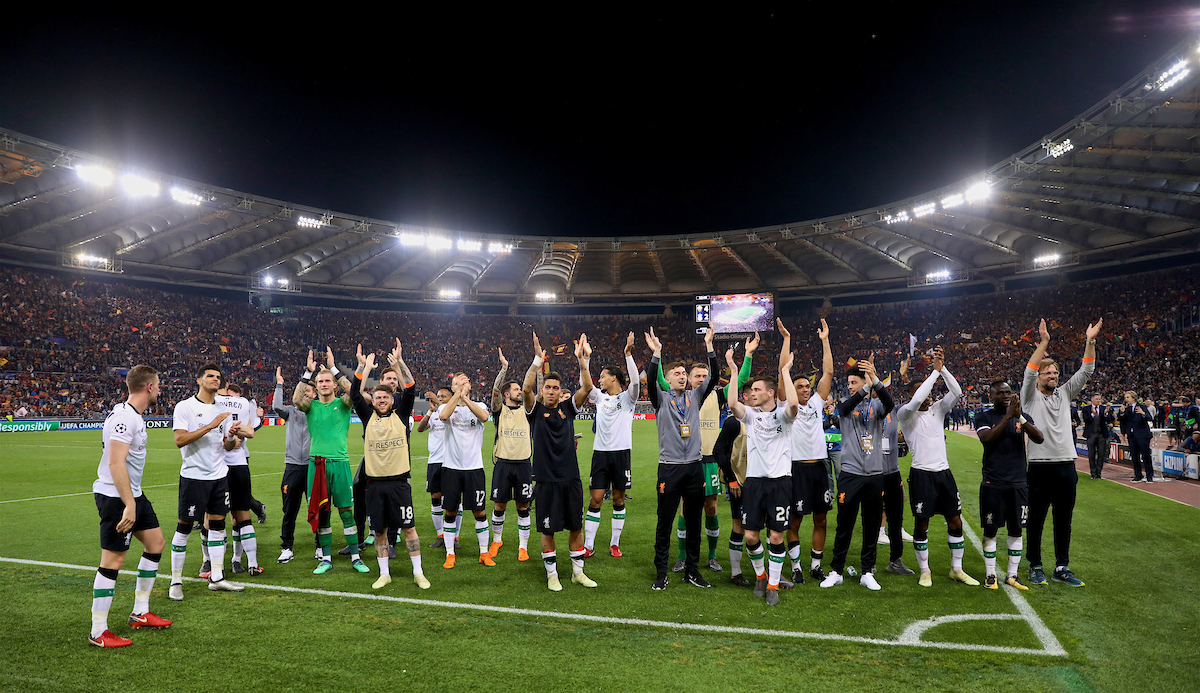 For most, this doesn't need saying, but I'm going to say it anyway for my own sanity and to try my very best to connect with those who are furious about the last three league games.
The West Brom game came three days before the first leg of a Champions League semi final.
The club's first Champions League semi final since 2007.
At 2-0 up in that game, our manager decided to take off our explosive top goalscorer in order to save him for the biggest game this club has played for 11 years (other than the Europa League final which you could argue isn't as big, given the relative prizes on offer).
After making that substitution, we subsequently conceded two late goals to a rejuvenated West Brom side that had won away 1-0 at Manchester United the previous week and has gone on to beat Newcastle United and Tottenham Hotspur in its subsequent games.
I think we can all accept at this stage that West Brom's league position is a result of the previous eight months rather than the point at which us, United, Spurs and Newcastle have all encountered it. One of the biggest myths in football is that things even themselves out over the course of a season. I've said it before and I'll say it again; that's a load of bollocks.
If we'd played West Brom while Alan Pardew was managing them to more taxi robberies than points in the league we would have won comfortably. Unfortunately for us, we met them after Darren Moore had picked them up off the floor and turned them back into the West Brom team we've struggled against for years.
Following that result, and that substitution, we went on to absolutely destroy a team which had knocked Barcelona out of the Champions League in the previous round. We scored five goals with our amazing Egyptian king playing out of his skin.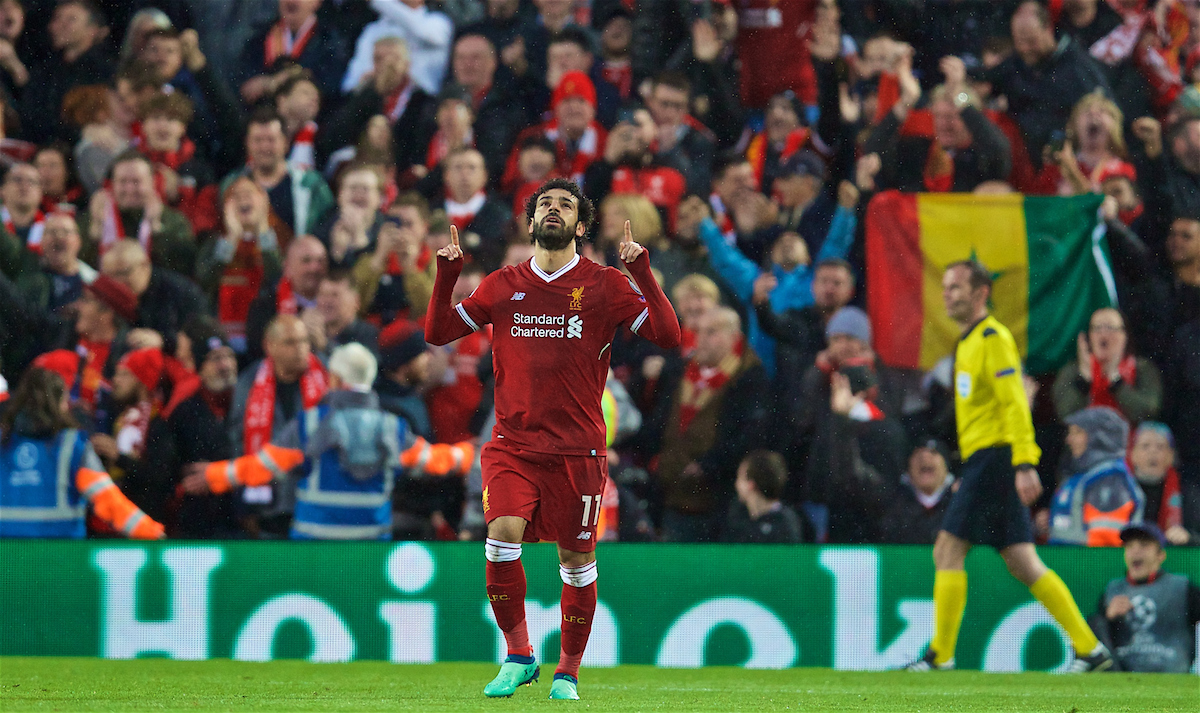 I think that was enough to vindicate the manager's decision to substitute him and avoid the risk of a fatigue injury three days before, don't you?
The Stoke game then came four days after that whirlwind of emotion and energy and, in the stands and on the pitch, it was understandably flat.
Jürgen Klopp took the difficult decision to rest a few players to avoid further injuries and ensure as much freshness as possible for the second leg of a Champions League semi final which was just another four days away.
We played against a Stoke side which, after the opening 10 minutes, decided it would settle for a draw. If you haven't seen a Liverpool side struggle to beat a Stoke side playing that way on numerous occasions in the past, then you haven't been watching Liverpool for very long.
In the ground that day, even the supporters were knackered after the exploits of the previous weeks, so God knows how the players were feeling after not only the first leg against Roma but also the physical and mental energy that had gone into knocking Manchester City out of the European Cup a couple of weeks before.
After that disappointment, we travelled to the Stadio Olimpico and watched our first-choice lads put every last drop of energy into securing a place in a Champions League final.
A Champions League final.
Then, another four days later, basically the same lads were tasked with going to Stamford Bridge and lost by the narrowest of margins.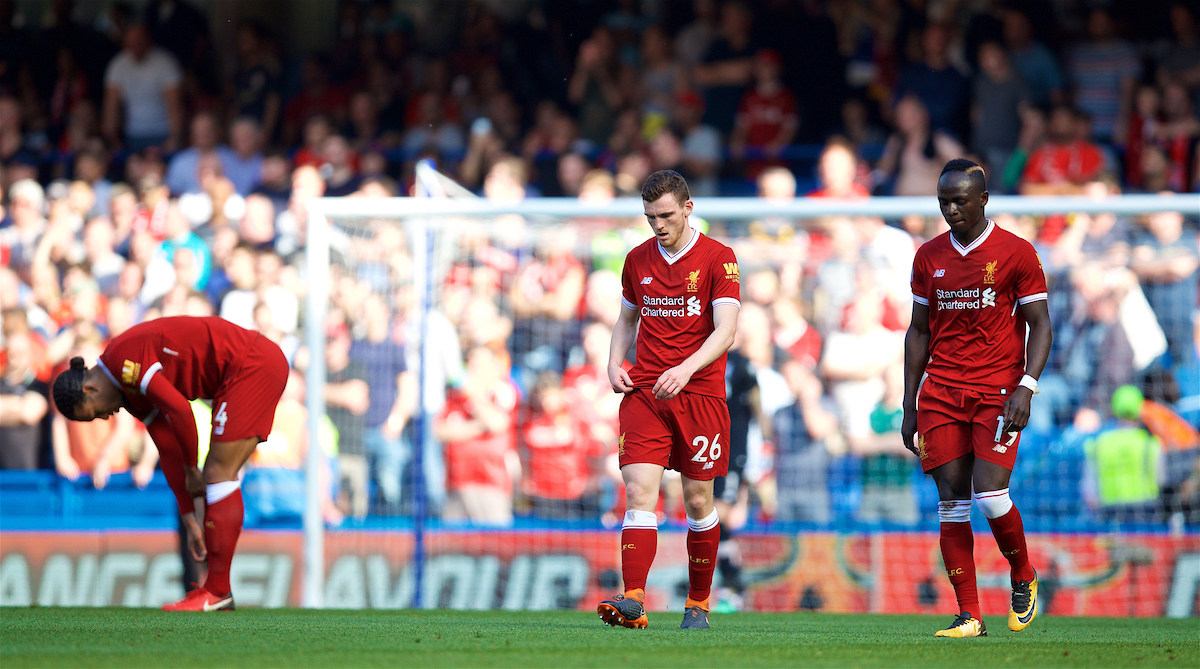 Injuries and lack of squad depth have forced effectively the same 11 lads to carry the majority of the burden of the run described above, meaning that by the end of the Chelsea match they were understandably not firing on all cylinders.
If there are people reading the above and not immediately thinking they might have been a bit harsh on this Liverpool side after a knee-jerk reaction post match on Sunday, then we're back to me simply not being able to comprehend what they're thinking.
The only place I can think to start is to ask them what their expectations are. I had an interaction with someone on Twitter after the match on Sunday in which he seemed upset with my replies to his negative comments about the post-match show.
When I asked him what he expected to happen he said that he didn't know, which I think sums up the problem nicely because, as far as I can see, the issue here is expectation.
If there are people upset that Liverpool are in the Champions League final and will qualify for the Champions League again next season by beating Brighton at Anfield on Sunday, ask them what their expectations of this team are, or more importantly what they were at the start of the season.
Did they expect more than this? If so, at what point did they start to expect that? Was it on the opening day of the season when we drew 3-3 with Watford? How about when we got beaten 5-0 by Manchester City, drew 2-2 with Sevilla or 1-1 at home with Burnley in the first two weeks of September?
If you'd said then that we'd be in this position at this stage, would they have taken it? If not, I think it's time to have a serious word with them about what it is they're hoping to get from the experience of supporting a football team and consider doing something else instead, because this is never going to make them happy.
Do they just expect us to win every game regardless of the context? Do they think that footballers should never get tired because they get paid too much money to feel fatigue in their legs?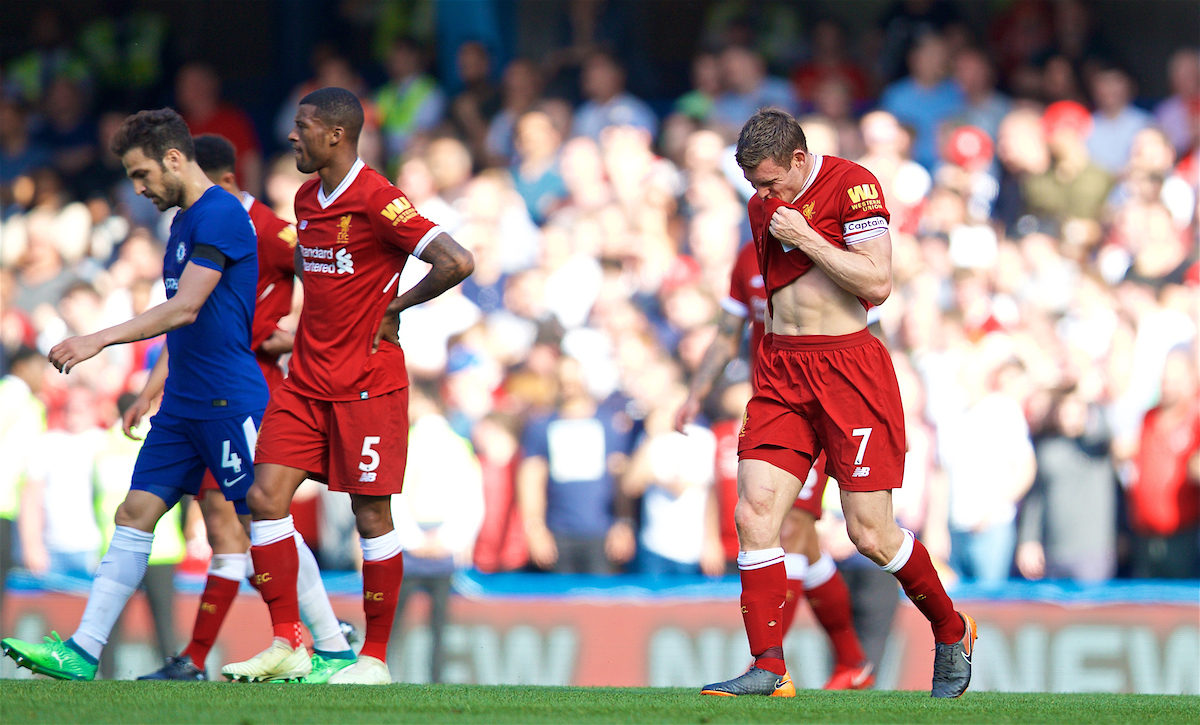 Do they think that Mo Salah should never be substituted, but fail to see that it's during those minutes he's not on the pitch that he would be most likely to pick up an injury if he were still playing? Would they not be furious with Klopp if he didn't take him off and he pulled his hamstring, ruling him out of The Reds' biggest games in a decade?
Can't they see that for every team in world football, even the very best, there's a drop off in intensity between huge Champions League games?
Don't get me wrong, I have no issue with calm and reasonable criticism of the club and its management when the time is right. The irony of the fume I faced after the Chelsea game is that I was subjected to an equal amount of fume following a show in early February when I had the audacity to question the club's decision not to buy another attacker to replace Philippe Coutinho.
My point then was that our best-case scenario is where we find ourselves now, on a knife edge praying that our attacking players don't get injured, and having to endure either fatigued performances from the likes of Salah and Bobby Firmino, or appearances from Danny Ings and Dominic Solanke which suggest to us that they're not yet at the required level to step into our front three.
My view on January hasn't changed. I still think we should have bought someone, which might take some of the pressure off now, but I acknowledge that it's not that straightforward.
If we had, for example, bought Thomas Lemar, we might not have seen the extra team bonding that seemed to come after Coutinho's departure, or the improved performances of Alex Oxlade-Chamberlain.
In a sliding doors world, we might have persuaded RB Leipzig to let Naby Keita join us early and we might have been knocked out of the Champions League by Manchester City because Chamberlain wasn't even on the pitch to score his thunderbolt.
The point is, we don't know what might have happened if things had been done differently in January, but we do know that the decisions made by the club and, Klopp in particular, have led us to this point.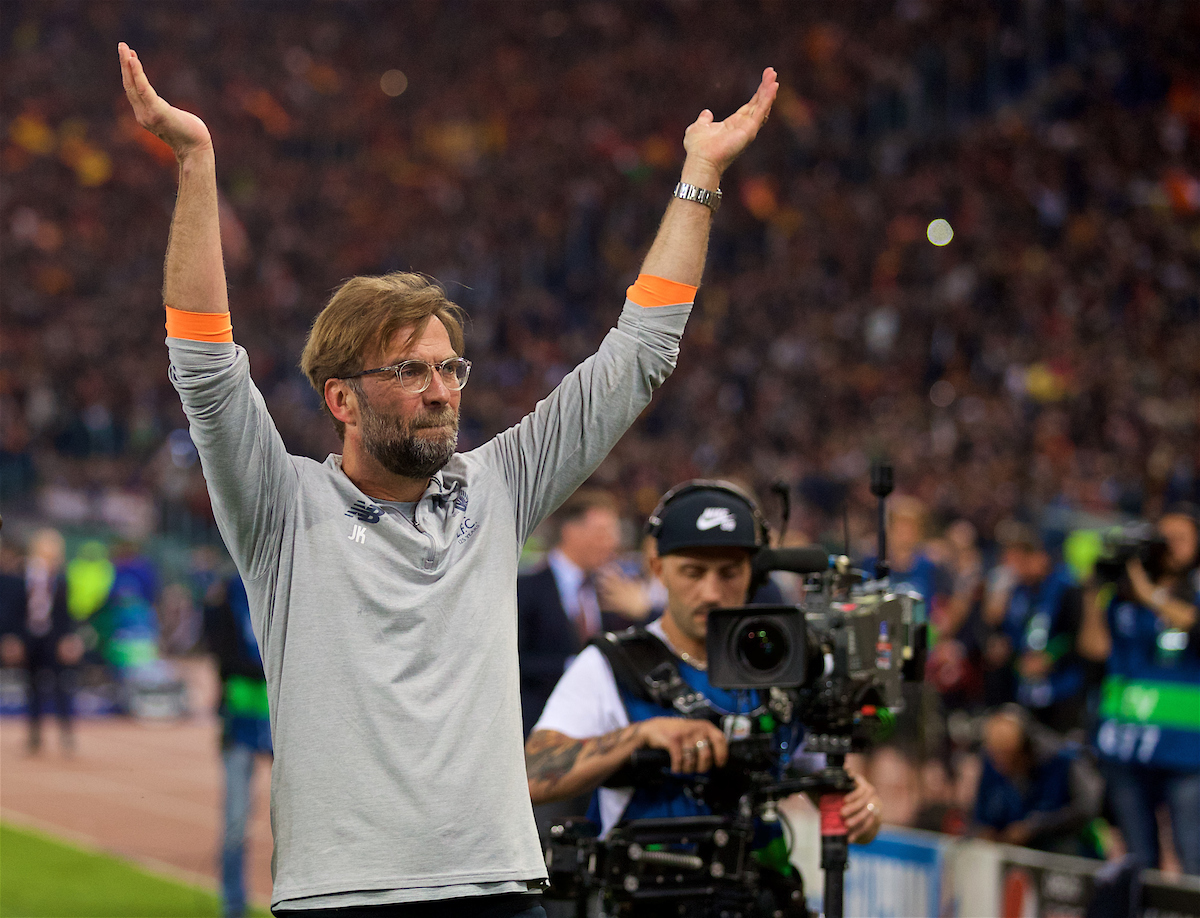 Those choices have led us to having two games left, one home league game against a Brighton side with the second worst away record in the division with nothing to play for, which if we win will secure Champions League football for next season (and we might not even have to do that depending on how Spurs and Chelsea get on in their remaining games), and a Champions League final against Real Madrid.
I'll say that again.
A Champions League final against Real Madrid.
This season's achievements have been nothing short of incredible.
If some people can't see that and instead decide to complain and moan about drawing against West Brom and Stoke and getting beaten 1-0 by Chelsea, I can't comprehend their approach to life.
I've seen some people suggesting that qualifying for next season's elite competition is more important than winning the European Cup this season.
That is just fucking crazy, and I would love to have seen what those people were thinking that were saying when Brendan Rodgers waved the white flag against Real Madrid in 2014 in order to prioritise league games.
I saw someone say that if we don't qualify for next season's Champions League he can't see how we'd ever recover. Really? That dramatic? After everything the club has been through since its last European Cup final appearance, you think not qualifying for the Champions League would cause irreparable damage? Nonsense.
No words pic.twitter.com/Nt7wMQy9NX

— The Anfield Wrap (@TheAnfieldWrap) 3 May 2018
I'd gamble next season's qualification on winning another European Cup every day of the week because, I tell you what, I've already forgotten the years we weren't in the Champions League, but I'll never forget Istanbul. Ever.
I've been asked a few times lately whether I'm worried or panicking about what's happened in the league for the past few games.
To be clear and to put that in context for anybody thinking of asking me again, you could ask me if I'm worried that a nuclear bomb has been launched and is on its way to Liverpool, and I'd still say no. I don't believe in worrying or panicking about anything.
While others waste their time and energy with those pointless pastimes, I'll be getting on with enjoying myself and finding solutions to problems. Worrying and panicking doesn't achieve anything, so it's a complete waste of time.
While I can't comprehend those who are choosing to focus on the very minor negatives of the past few weeks, what I can say is that when spouting negativity to those of us who are focusing on just enjoying every last moment of this amazing season, don't be surprised if we take the piss.
They have every right to be miserable bastards if they want to be, just don't be surprised if the rest of us refuse to buy into that negativity.
Where we are with two games left is nothing short of sensational.
If some people can't appreciate that, I'm not sure what will ever be enough to make them happy.
"Come and sign for us and we'll work across the next three years to make you the best player in the world. That's the sell." 👊

Fekir ✅
Pulisic ✅
Dembele ✅

✍🏻Subscribe to listen to our transfer show: https://t.co/sAYhSu6Qag pic.twitter.com/74e3qnc8gh

— The Anfield Wrap (@TheAnfieldWrap) 9 May 2018
Recent Posts:
[rpfc_recent_posts_from_category meta="true"]
Pics: David Rawcliffe-Propaganda Photo
Like The Anfield Wrap on Facebook