COMPARISONS in football are commonplace.
Every one of us are prone to making them from the minute we become wise enough to hold up any form of reference point as fans of the game.
There are positives and negatives to making comparisons in football. As a Liverpool fan I have seen them be spectacularly misjudged and bordering on dangerously defining in certain cases. Gerard Houllier's excruciating case for Bruno Cheyrou resembling something akin to Zinedine Zidane being one of the most glaring errors of judgement that springs to mind.
In the context of the current Liverpool team, comparisons have regularly been made for the collective and individuals alike; mostly in a complimentary manner, given this season's relative success. In many ways, however, this is a team and a group of players who act as an entity entirely to themselves. They have created a formula and method of work which is so unique that you feel any past comparatives to what we're seeing now may not be entirely accurate for a number of reasons.
I have tried to hold them up to candles that have previously lit up my football-supporting life. Collectively, I have seen how the 1988 and 2014 teams are mentioned in the same vein, yet individually I have constantly found new ways to be in awe of some of the things I have seen this unique group of players accomplish.
A striking case of individuality and uniqueness in the squad is Sadio Mane. Liverpool's Senegalese forward has stood out in recent weeks, and has been an undoubted success in his two seasons on Merseyside.
In many ways, Mane is a rare individual. He has undergone a chameleon-like transition as a player this season compared to last, seeing himself more as a central attacking threat as opposed to being Liverpool's most prominent outlet of width and pace in his explosive first campaign.
With what is now a pivotal point in The Reds' recent history, Mane arguably finds himself as the team's most in-form player. With Jürgen Klopp's men now down to the threadbare core of his squad for the remaining two huge games of this season, there is a feeling among supporters that our number 19 could be the difference and help the club achieve its dream of a sixth European triumph, as well as cementing qualification for next season's tournament.
However, Mane's season has remained the source of much contention. There have been undoubted setbacks for him. It can be pondered just how much his sending off against Manchester City in September dented his confidence, both on and off the pitch.
A hamstring injury and lack of rhythm followed, which culminated in a slightly scapegoated performance at home to Everton in December, where he missed a guilt-edged chance on the stroke of half time which may have put the game beyond our neighbours.
Regardless of the questions asked, Mane has been a shining light in Liverpool's attack since the turn of the year. Finding alternative ways to influence the team and contributing to key moments in Liverpool's run to the Champions League final.
Mane has contributed 12 goals and three assists in all competitions since the start of the calendar year. Yet more importantly, a lot of his contributions have come arguably at times when Liverpool has needed them most. You really feel Mane has grabbed hold of games in recent months and acted as a catalyst for Liverpool to emerge victorious.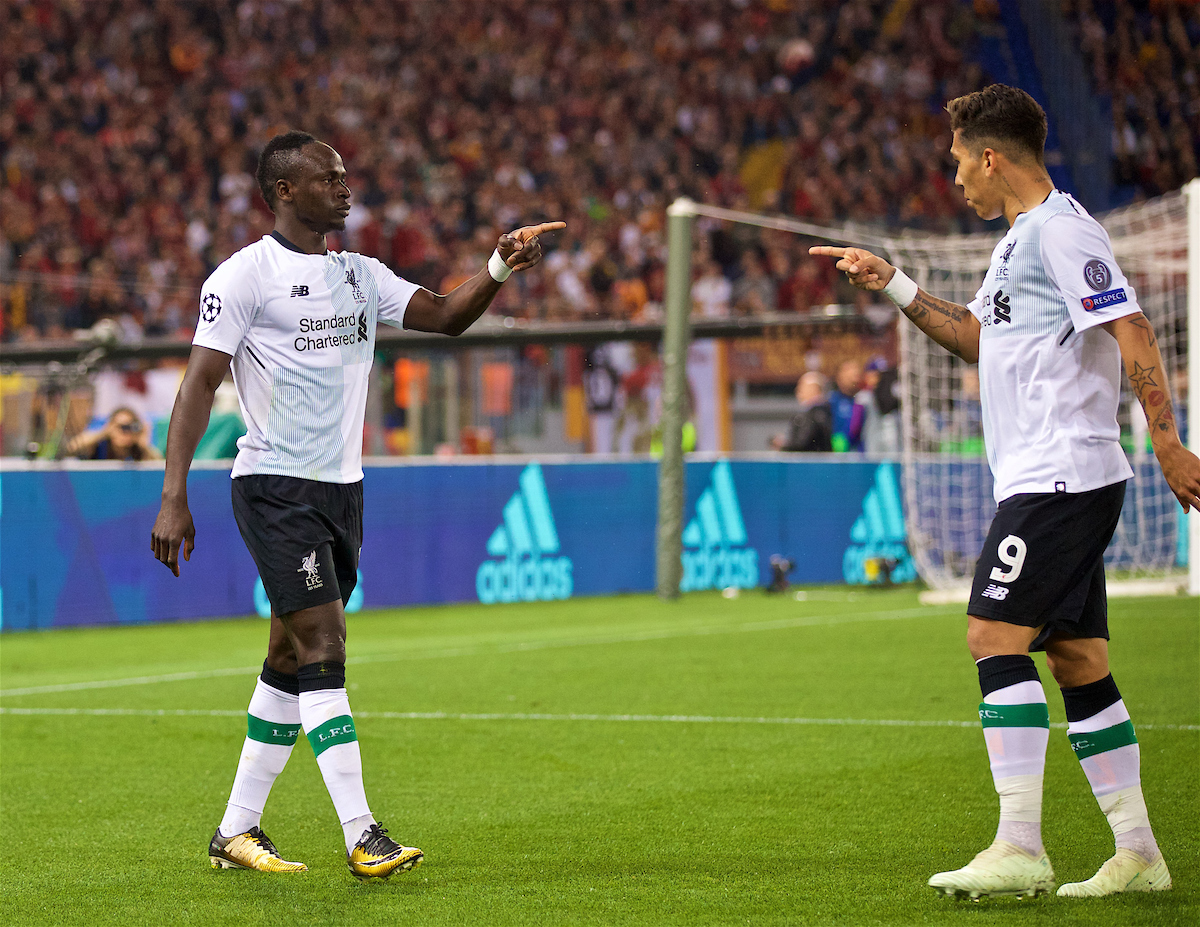 More forgotten encounters such as away to Crystal Palace spring to mind, but more prominently his performances and desire to make something happen in the European away fixtures to Man City and Roma respectively support the notion that he is the man for this particular moment and stage.
The temperament of Mane is something that is as impressive as his supreme talent as a footballer. The reason I find it so hard to make comparisons to him is because he is steely-cold in temperament on the pitch and completely carefree off it. His relentlessness and lack of burden at times is a huge benefit to him. As we can testify, players who tend to carry too much on their shoulders often wilt under their own expectations and that of the shirt. To us as suporters and to the player himself, these things are important.
Seeing his reaction after Liverpool's recent triumphs in Manchester and Rome show that he is in this for the enjoyment. The sense that he feels there is always work to be done, yet no part of him will allow any moment of joy to pass him by makes him all the more alluring as a character.
At a time when the condition and general fitness of the squad can be fretted over after such a long season of football, Mane arguably looks to be approaching something close to peak fitness. Maybe the early season layoff has aided this.
It could also be that the alteration to his style of play could be impacting his game more positively as the season draws to a close. At a time when Liverpool need a deeper lying drive forward from midfield positions to spring the kind of counter attacks we've seen used to such a positive effect this term, it is hoped that Mane can be the one who fills the void left by injuries to Alex Oxlade-Chamberlain and the stricken Adam Lallana.
This hasn't meant a change in his position and shouldn't do in the next two fixtures, as we have seen this season he has already operated more centrally as a number 10 when coming inside to create for his teammates in what is an ever-fluent and interchangeable attacking frontline.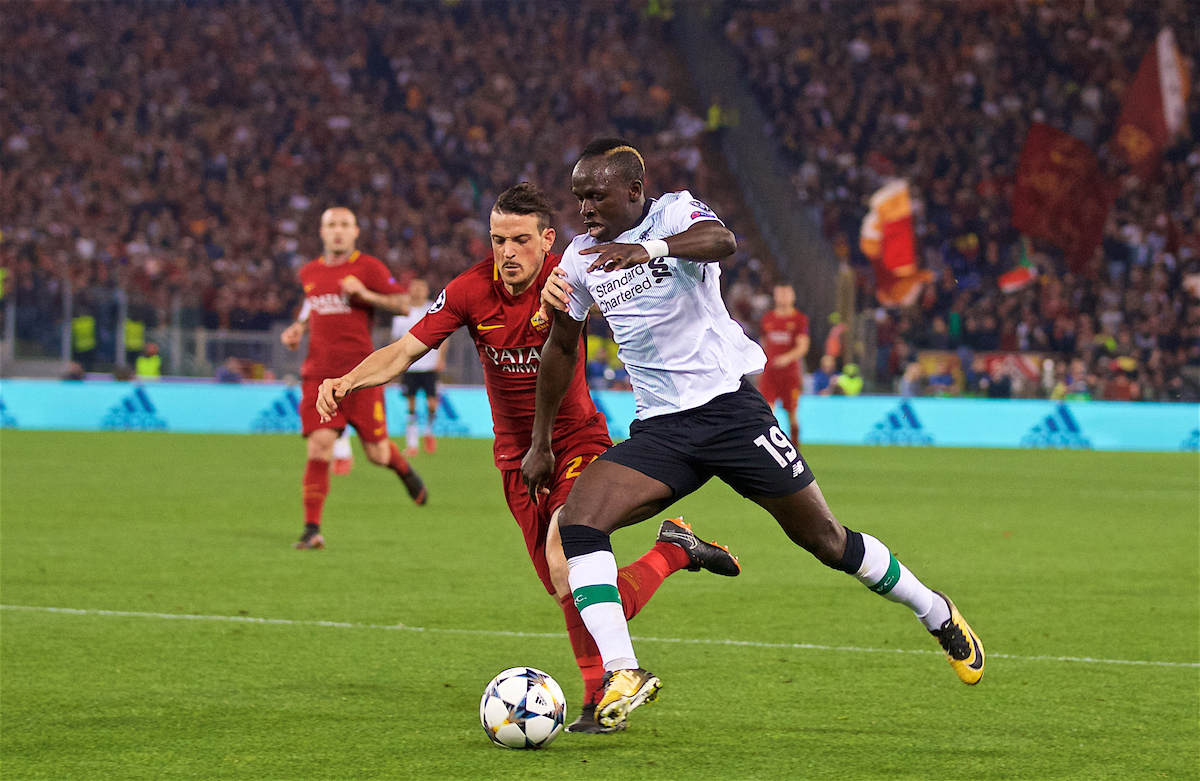 There is, therefore, no reason why Mane cannot operate in this or any other role the manager deems necessary to give his side the best possible chance of lifting the greatest honour in world football come May 26 in Kiev.
The much-revered front three of Mane, Roberto Firmino and Mohamed Salah have, for the most part, all been at a supreme level collectively this season, with one of the three you feel always in an exceptional and elevated level of form compared to others. Salah may have taken this mantle more than his partners at times this term, but with the goals slightly drying up for him and Firmino in recent games, the opportunity to step up has been taken by Mane, who is now arguably the most in-form player in the side.
For Mane and his teammates, this season remains on the cusp of career defining. The biggest game of their lives awaits them in Kiev. It will be a test of character and nerve as much as talent and ability. When they look around the dressing room and search deep into each other's eyes, Mane will not be the first to blink.
My hope is that, in years to come, I am able to say that there is a Liverpool player who reminds me of Sadio Mane; the footballer, the person and the European Cup winner.
"Come and sign for us and we'll work across the next three years to make you the best player in the world. That's the sell." 👊

Fekir ✅
Pulisic ✅
Dembele ✅

✍🏻Subscribe to listen to our transfer show: https://t.co/sAYhSu6Qag pic.twitter.com/74e3qnc8gh

— The Anfield Wrap (@TheAnfieldWrap) 9 May 2018
Recent Posts:
[rpfc_recent_posts_from_category meta="true"]
Pics: David Rawcliffe-Propaganda Photo
Like The Anfield Wrap on Facebook