IT'S been a pretty low-key week for Liverpool.
Mohamed Salah wins the PFA and Football Writers' Player of the Year awards. Zeljko Buvac leaves his position as assistant manager, apparently temporarily. The Reds qualify for the Champions League final, and are then beaten by Chelsea to set up a probable final day three-way shootout for the two remaining Champions League spots with The Blues and Tottenham.
So how have you been?
The 1-0 defeat at Stamford Bridge wasn't an ideal end to the week after such an uplifting and emotional few days in Rome, meaning that the players will need to be on top form next Sunday to secure more Champions League football next season, rather than being able to put their feet up in advance of the clash with Real Madrid in Kiev.
It was an odd match all told. Liverpool were on top early on, fell behind, then got a bit panicky and uncultured as they tried to break down Antonio Conte's bus. Particularly annoying that the former Juventus manager decided to dust that off in the latter stages of this season having been on the brink of crisis at 2-0 down to Southampton last month.
In the closing moments there were chances created, but unfortunately they all seemed to fall to Dominic Solanke, who looks like he may never score a goal again in his career, but I'll keep praising him for getting into the right areas. That lad needs a loan move next season like I need tickets to the Champions League final (hintety hint hint).
The Reds have been fantastic to watch this season, and particularly of late (in Europe at least), but as the game went on in west London I was very aware that I had no expectation whatsoever that the visitors would equalise. Not because I thought the team wasn't good enough, or that Chelsea were good enough to stop them, it just feels like Liverpool aren't one of those sides who can turn the pressure up in the latter stages of games, even if they really need to.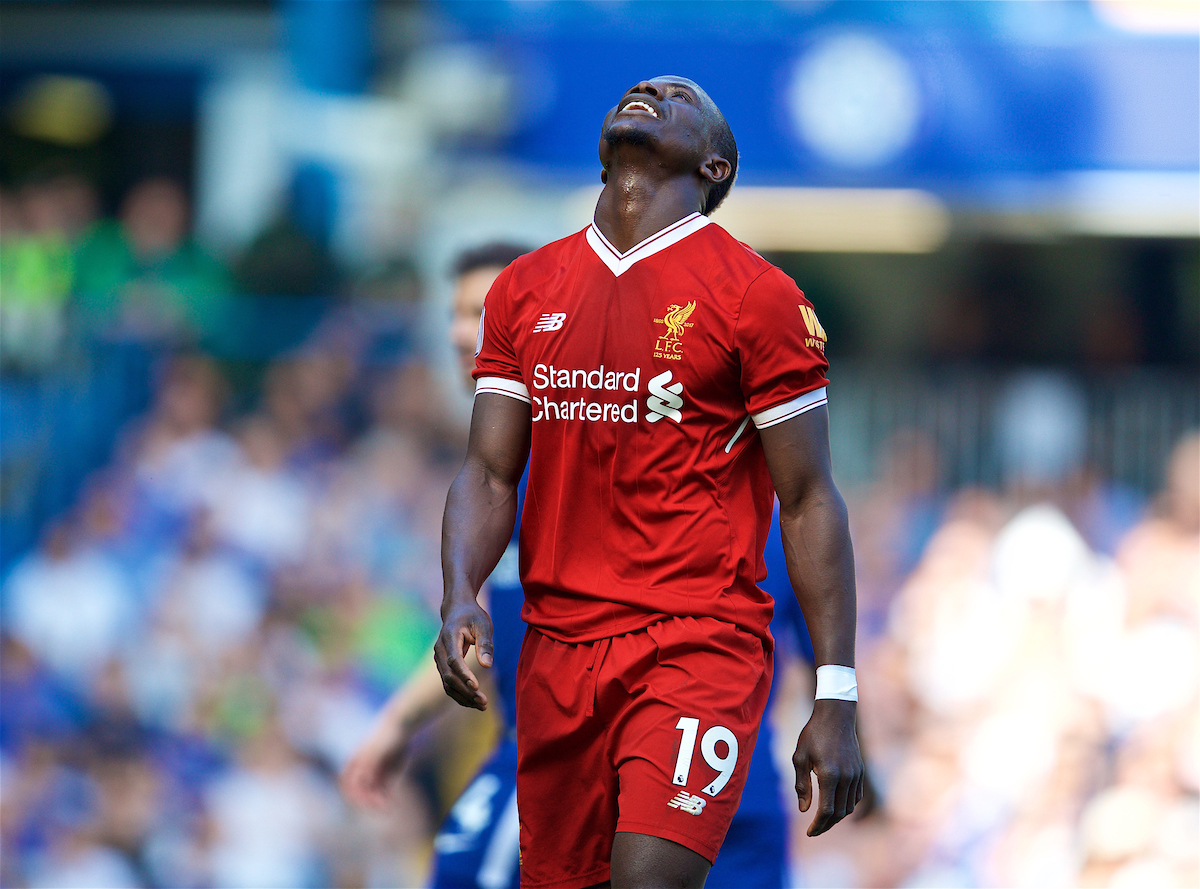 There are absolutely understandable reasons that this may be the case right now. After a long season with European involvement lasting longer than anyone else in the league (love saying that), and very hard-working performances in those games across the last month on top of an ever-growing injury list/lack of squad depth, practically the same 11 is having to play gruelling games every three or four days. It's not that surprising that the tank is too low on petrol to maintain the high energy levels seen previously.
That said though, it's not really a new problem.
Rewind to the very start of the season. A goal conceded in stoppage time (albeit an offside one) to drop two points at Watford on the opening day. Then there was the famous comeback in Seville. Chelsea equalised in the 85th minute at Anfield, while Everton, thanks to a "strong and brave" referee, equalised in the 77th. Conceding a goal wasn't the issue as it wasn't the team's fault, but not being able to respond with a winner was.
However, over the turn of the year The Reds all of a sudden couldn't stop ending games strongly. Late winners against Leicester, Burnley and Everton in the FA Cup (love saying that too) was exactly what Liverpool needed at the time. Perhaps a reason for that ability being apparent then was the rotation that Jürgen Klopp implemented around that period.
Later in January, failures to turn around deficits against Swansea and West Brom appeared to be sending the season down the toilet, only for a recovery from February onwards to see Klopp's charges practically secure top four and reach the latter stages of the Champions League.
When Salah banged in a late winner at Crystal Palace it was a promising sign that Liverpool were learning. Having been behind at half time, they recovered and managed to win the game. It was supposed to give them belief and an ability to do such things again.
The absolute bollocks shown by them to recover from falling a goal down at Manchester City in the Champions League quarter final second leg was another tick in that column, so it was somewhat surprising that over the next four games Liverpool would concede six and score none in the final 15 minutes of those games. Thankfully they won the first 75 minutes 9-2, but it did cost them four points in two games against West Brom and Stoke.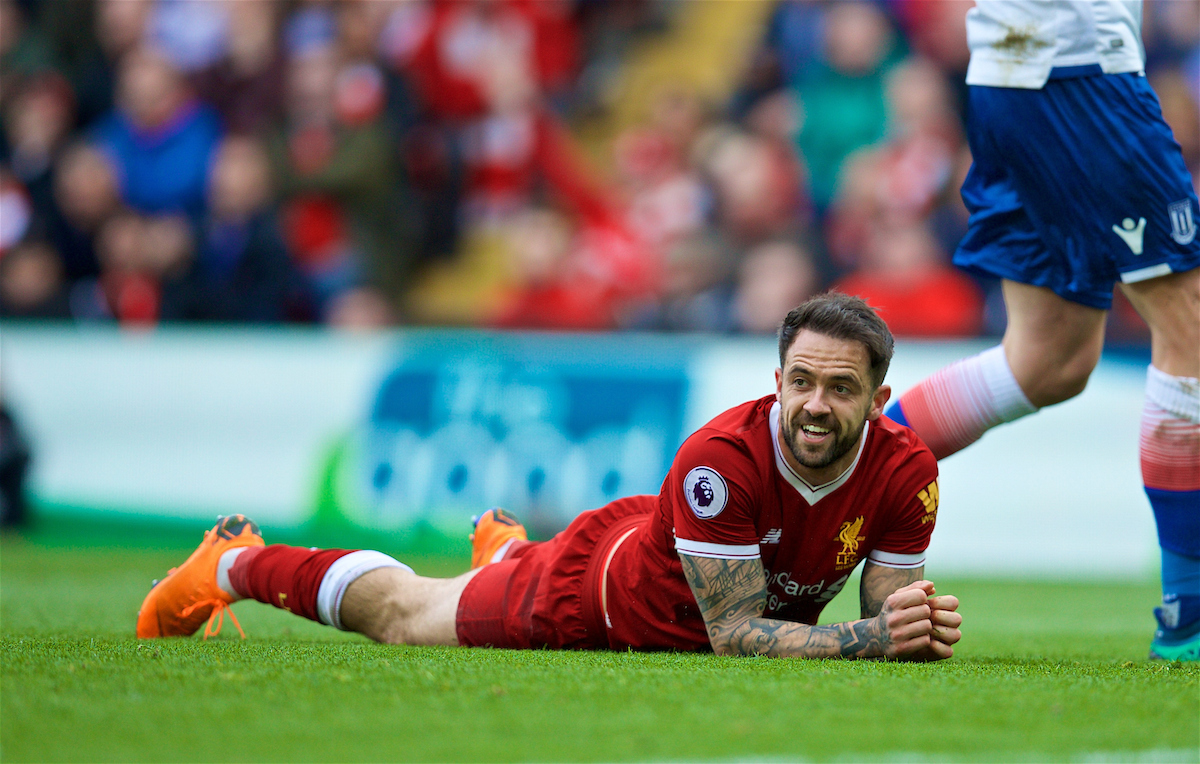 What are the reasons for the regression in performance in the latter stages of games though? Many seem to be blaming it on the fast pace that they often start games, a pace that cannot continue for 90 minutes, and that The Reds go from fifth gear to second or first too often.
It could be the lack of pace off the bench. One of the best ways to stretch a tiring defence is to bring on fast legs, but apart from Alberto Moreno, Klopp doesn't really have anyone of great pace to choose from among the subs as they're all already on the pitch.
Liverpool's midfield has impressed of late, but there can be a distinct lack of inventiveness at times. It was very apparent against Chelsea that the plan seemed to be give it to Jordan Henderson for a deep outswinger, or to James Milner for a hopeful inswinger. Something a bit less predictable would have been nice. Maybe that could have come from Adam Lallana or Alex Oxlade-Chamberlain, and I fancy it to come in future from Naby Keita and maybe even Nabil Fekir (taps nose in a mischievous knowing manner, despite knowing nothing at all).
Links to Ousmane Dembele and Christian Pulisic are promising, as having quality like that to call on rather than Solanke and Moreno would undoubtedly strengthen Klopp's hand, but that's a salivating thought for next season.
This season still has two defining games remaining. Real Madrid in less than three weeks in the biggest game in club football.
And Brighton and Hove Albion at Anfield. The final game of the Premier League season, where a win will guarantee Champions League participation for another season. Unfortunate that it has come to this, but remember:
Liverpool had an identical scenario last season against Middlesbrough and breezed through it.
They beat Brighton 5-1 at the Amex Stadium in December. Admittedly it was inspired by some little Brazilian lad whose name escapes me, but The Seagulls couldn't cope with their opponents that day.
The Reds have a rare week off. They can get some much-needed rest and prepare for Sunday with no distractions.
Brighton have nothing to play for and also go to Manchester City on Wednesday, a City side who still want to break records. Either an exhausting success or a demoralising thrashing are quite likely.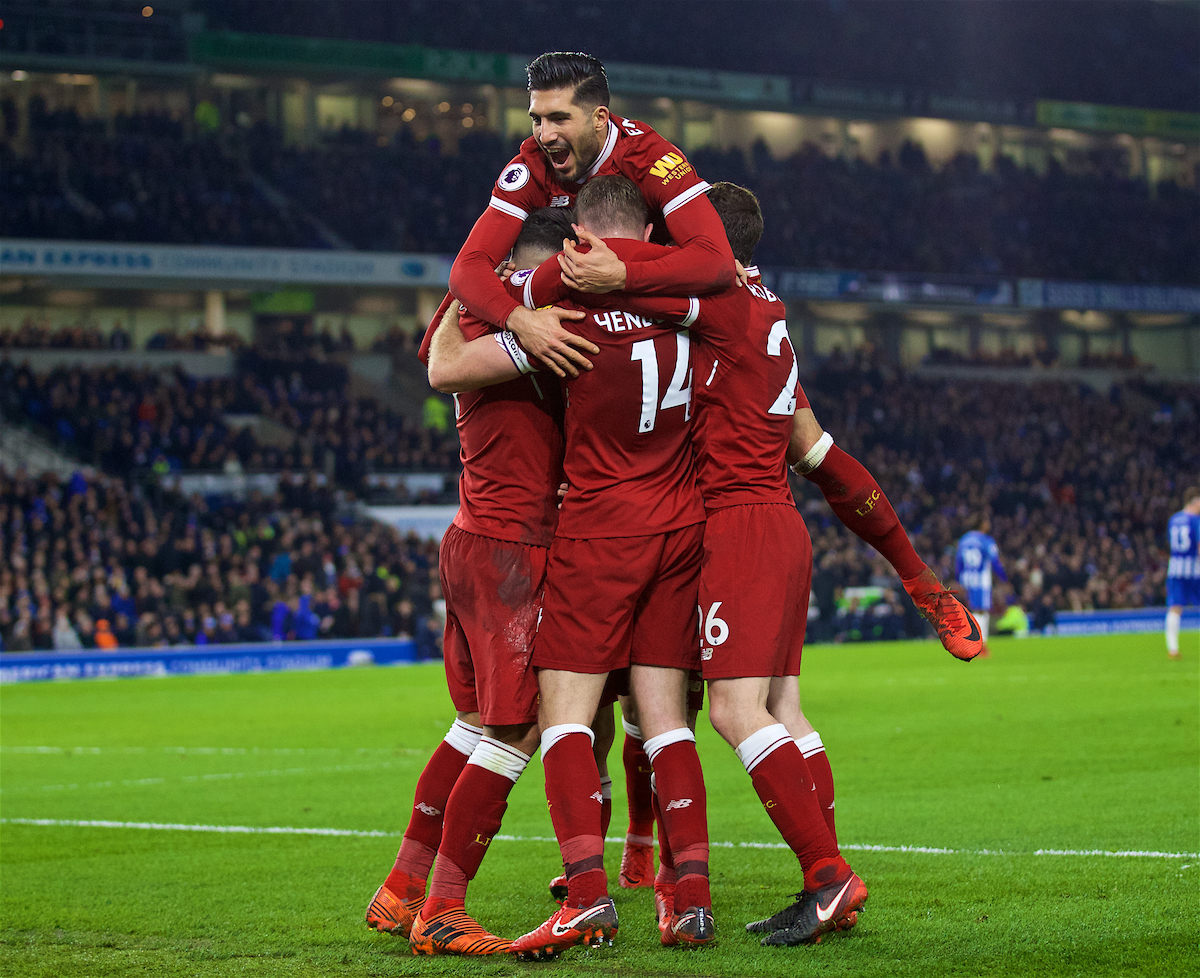 So there's nothing to worry about. Put your feet up, enjoy the sun (what's left of it) and just think about a glorious final day to deny Chelsea a top-four place, and then it's on to Kiev.
Then again, I did say a few weeks ago how nice it is that Liverpool have started making short work of beating the lesser lights of the division, before the West Brom and Stoke games.
*Gulp!*
Time for Liverpool to learn how to finish strongly again.
Up the re-energised Reds.
"These are not normal days… Liverpool are in a European Cup final." ✊

🎥 Watch today's Talking Reds in full here 👉 https://t.co/A6IG00uYnQ pic.twitter.com/OfaobgkmtG

— The Anfield Wrap (@TheAnfieldWrap) 8 May 2018
Recent Posts:
[rpfc_recent_posts_from_category meta="true"]
Pics: David Rawcliffe-Propaganda Photo
Like The Anfield Wrap on Facebook