THIS European run has consumed me. Consumed me in every sense of the word, writes JOEL SANDERSON-MURRAY.
It's the most relevant word I can find to describe the way I have felt since Andriy Shevchenko drew Liverpool and Manchester City together in the quarter-final draw. Nothing else matters right now, everything else is on the back burner until after Saturday.
I'm no longer than five minutes away from daydreaming about Kiev, or about how boss Virgil van Dijk would look in a red and white jester hat, clutching Big Ears, while necking a bottle of Heineken.
The excitement I'm feeling is like I have never known before, the nerves that have engulfed me before and during the matches are nerves I have never known before.
I am desperate for someone to bring The Reds up in any conversation because I want to talk about how boss they are 24-7 and convince anyone who will listen that they are going to be lifting the European Cup this weekend.
This feels like my European Cup. This feels like our European Cup.
I was 14 in 2005 when we won number five. Of course I loved it, of course I appreciated the run but not compared to how much I am appreciating all this. It didn't consume me the way this run has. Maybe I wasn't old enough to fully embrace the complete depth and magnitude of feelings that I am feeling now. I also wasn't old enough to drink so that probably has something to do with it.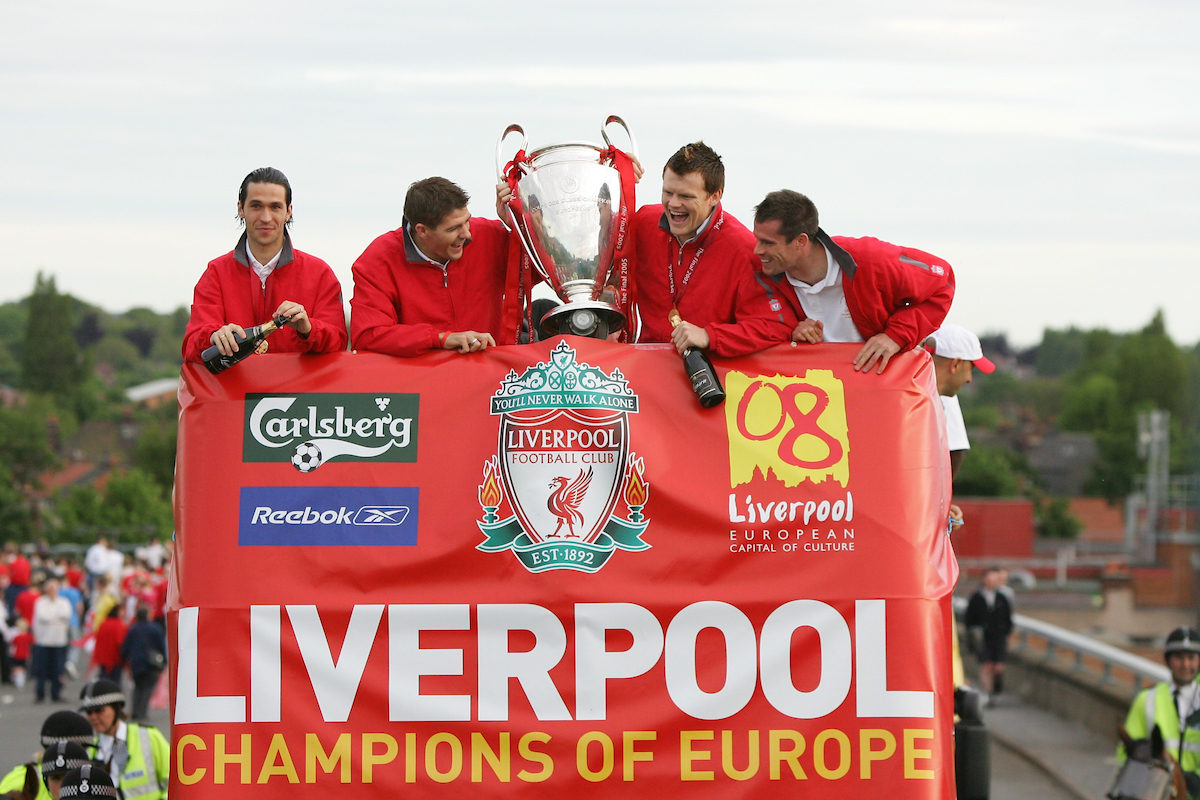 Little did I know what was to come. Years in the European wilderness, years without hearing that anthem at Anfield. Roy Hodgson and the Europa League. You don't know what you've got until it's gone.
This Liverpool team have made me live for the moment. This Liverpool team have made me enjoy the here and now. This Champions League run has made me appreciate everything about being in love with football, about being in love with Liverpool Football Club.
We've made memories along this run, we have the memories of Porto, of City at Anfield, of the Etihad, of Rome. They're in the bank, they're ours, no one can take them away from us. We have a chance of making some more memories in Kiev.
Obviously this could all go wrong. We might lose the final. Real Madrid are a bit experienced in these games, aren't they? I've not really thought about how I would feel about that scenario until writing this, but if that happens what do we do?
Of course we will be gutted but do we forget all this like it never happened? Of course we don't.
We go for a pint and reflect on the fact that this generation has a story, or two, and has a number of memories collected, secure, for the rest of our days.
I will never forget that home leg against City for as long as I live.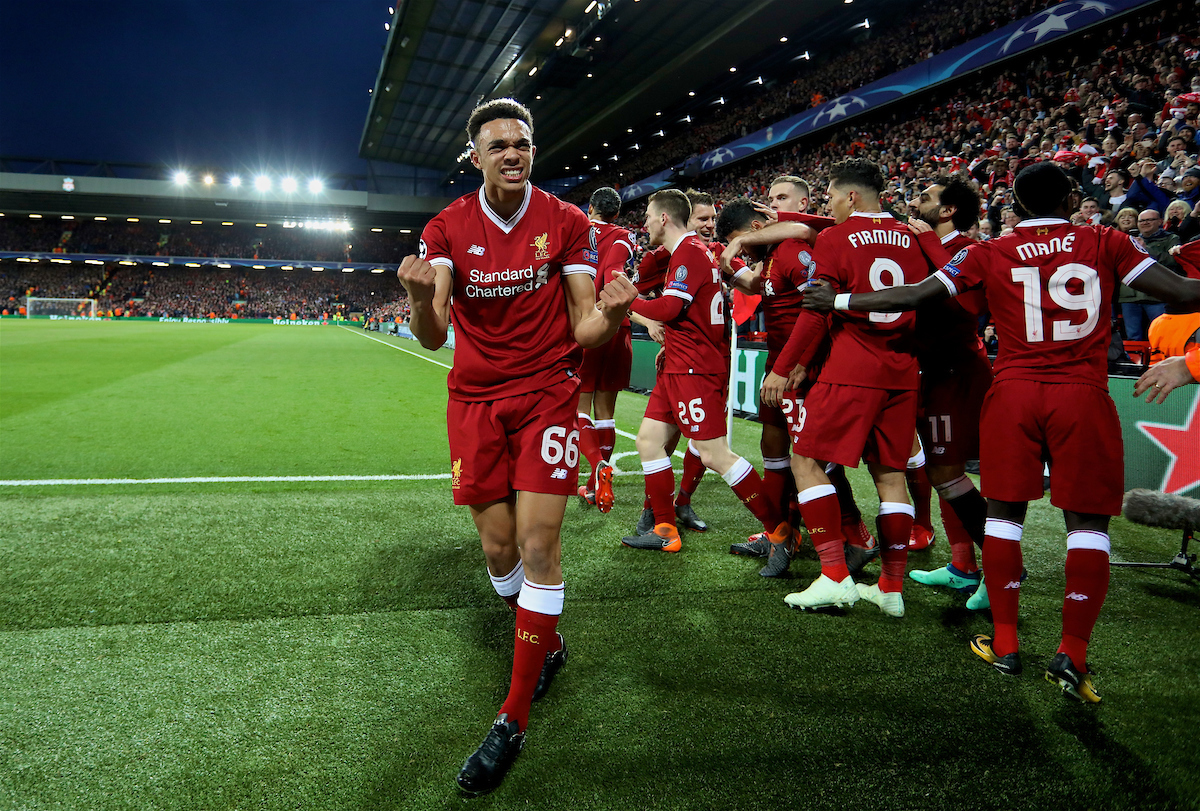 Standing there flowing through version after version of Allez, Allez, Allez while that boss gang of lads in red tore into the champions of England. There were a multitude of versions of that song sang that night. The many verses sung of joy following goal after goal. But also the verses sung in defiance to will our knackered heroes home against the sky blue wave that was coming their way.
We will need plenty of that at the weekend because now it's onto Real Madrid and they're already thinking their third win in the row is in the bag. And you can be sure the thousands of supporters in Kiev won't disappoint.
This generation of supporters can relate to this club more than ever right now, this generation feels a part of this club, this generation can be proud to say Liverpool is our club.
Everybody associated with the club is a part of this journey. We've all enjoyed the journey so far. Enjoying the ride, enjoying the feeling that we are playing a part in the best football team in Europe and they are ours.
Fans in their 30s, 40s and above have had this feeling before. They are getting that feeling again. But this is the first time lads and girls around my age, in their mid 20s and below, are feeling it, and living it.
This competition has moulded the identity of Liverpool Football Club. My generation grew up aware of this via the stories from previous generations. Now my generation can see this because we are witnessing it for ourselves, and nothing has ever felt so right.
When we are told stories of the past we can only really use our imagination to picture what it was really like. Now we are living through the stories that we will tell in the future, now we can truly relate, we even have the soundtrack to accompany it.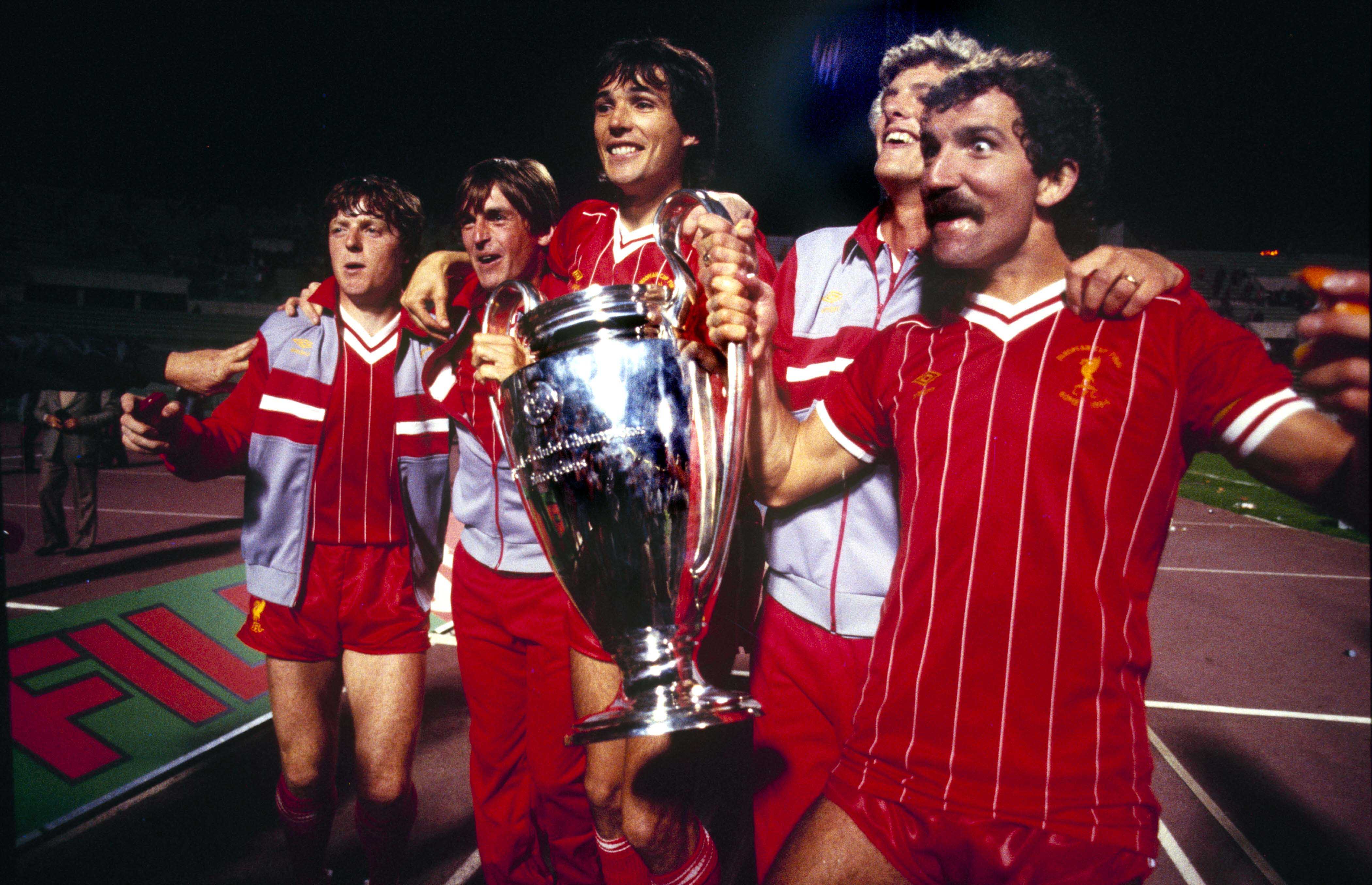 The feeling around the club, inside and out, which has been generated from this campaign in Europe, is one of real togetherness and joy. One which has brought the supporter base together to get behind their lads like never before, and it also appears to have had the same effect on the players.
This group of lads look like they are a big gang of mates. They genuinely look like they are having the time of their lives and enjoying the company they are in. I get a buzz off seeing the interaction between the players on social media, whether it's a Mo Salah heart eyes emoji comment on a Dejan Lovren photo or the squad taking their turn to rip Andy Robbo's sunburn while out in Marbella.
It really looks like this group of lads get on and the evidence is plastered all across social media, particularly Instagram, and it's boss to see that they really appear to seem have built a close-knit relationship which can only help on the pitch.
There seems to be a real connection between the players and fans at this moment in time, one which I don't remember being as strong in my years supporting the club.
When you remember scenes such as Alex Oxlade-Chamberlain giving his shirt to a young supporter at The Etihad, followed by sorting the lad and his dad tickets for Saturday, it really makes you burst with pride.
It's been highlighted across a few TAW Player podcasts recently that the players have made reference to the supporters' new European anthem on a number of occasions throughout this run. That feels boss. To know that the players are appreciating something that the fans are doing and are bang up for it is incredible, that song may well define the winning of number six but I feel it's also going to be the song which symbolises the strongest connection between players and supporters this generation has seen.
This is what this Champions League campaign has done.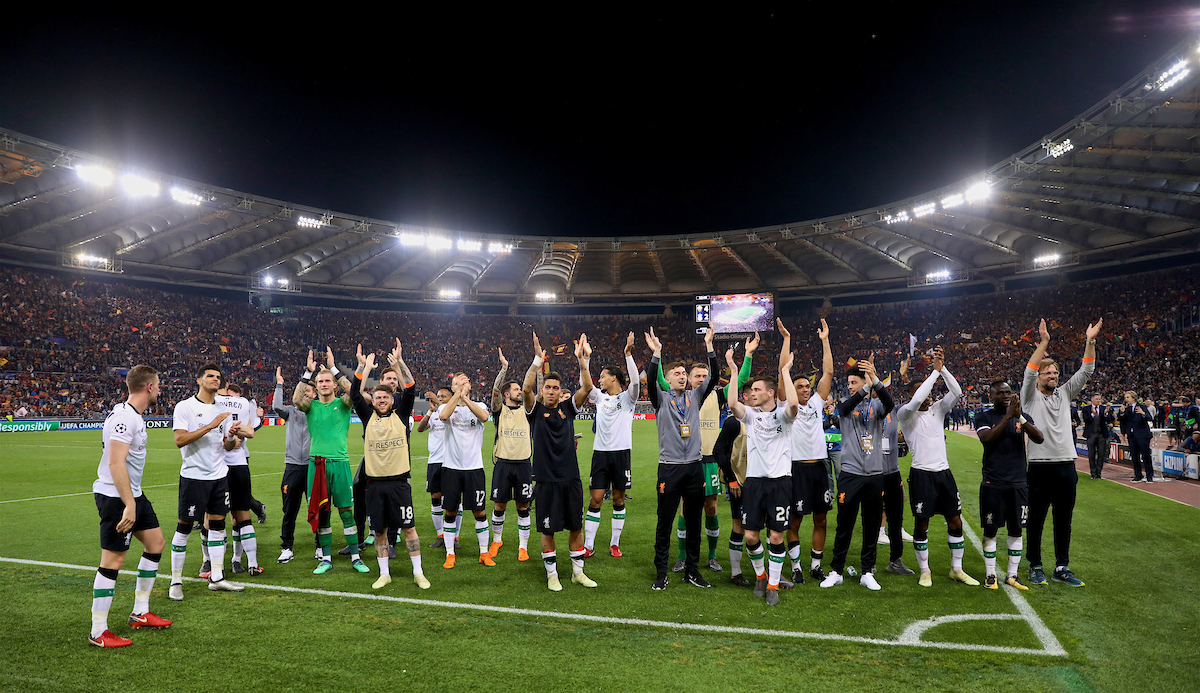 This is without a doubt the happiest period I have had as a Liverpool supporter and while at the Stoke game the other week I saw a number of young lads and girls in The Kop taking in proceedings.
I was euphoric when thinking that this next lot will have it all to come. In 10-15 years' time, they will have a period like this to go through and it will be the best time of their lives.
That's not to take all this for granted. That's not to be overconfident. But it's Liverpool and the European Cup. It's a magical connection. A run like this will come again. Its true love and true love never dies.
Generations before us had their stories of St. Etienne in '77 and Chelsea in '05. The next generation will no doubt have their own stories to tell, once we've talked their heads off about ours.
For my generation, this is ours. For those who have come before us and witnessed something like this before, this is yours as well. Did you think you would see this again? Did you think you would feel like this again?
We've had Porto, we've had City, we've had Roma. Now let's add another night of memories.
Bring on Real Madrid. Bring on Kiev.
"We've been to Hoffenheim and Maribor, Moscow and Seville…" 🎶

🗣 Subscribe to #TAWPlayer and listen to all of our Champions League buildup and reaction as the Reds look to make in number six 👉 https://t.co/yd76hpKGhg pic.twitter.com/SDqy0bNd8f

— The Anfield Wrap (@TheAnfieldWrap) 18 May 2018
Recent Posts:
[rpfc_recent_posts_from_category meta="true"]
Pics: David Rawcliffe-Propaganda Photo
Like The Anfield Wrap on Facebook