IT is the end of days.
The faceless masses who have survived gather near the wreckage that remains of what used to be civilisation. Scared and confused, they approach the steps with caution. At the top is a figure. He turns to reveal himself as their hero. The one who kept them safe and gave them hope. He looks out across his grateful and adoring people and decides he needs to speak. He licks his lips, puffs out his chest and simply shouts: "We've conquered all of Europe, we're never gonna stop…"
It's safe to say that your brain has become all consumed by this European run when you're dreaming about zombie apocalypses, and by the end there's dismembered corpses getting back to their feet, lighting pyro and singing Allez, Allez, Allez.
However, to dream, you have to sleep, and I don't anticipate being able to do much more of that between now and 7.45pm on Saturday. Liverpool are on their way to Kiev to face Real Madrid in the UEFA Champions League final.
Twelve months ago, as Juventus got set for a final with Real in Cardiff, I remember thinking: "There's no reason this couldn't be Liverpool in a few years." Turns out I was being too pessimistic. It will be Liverpool in five days, but where Juve fell short, The Reds can triumph.
The Spanish behemoths will start as favourites, and rightly so, but Jürgen Klopp's men have just the sort of weapons that Madrid do not cope well with, and if they're firing as they have done through the majority of this Champions League run, Old Big Ears could be back on Merseyside by Sunday afternoon.
Real Madrid are an increasingly difficult team to read these days. Zinedine Zidane's charges represent the biggest club in the world, and three Champions League titles in the last four years for Los Blancos is a sign, if needed, of their capability of claiming the biggest prizes.
However, there have been times this season, plenty of them in fact, where they have looked decidedly ordinary, and sometimes just downright bad.
Zidane likes his team to play, to express themselves and assert their authority over the opposition. He is more tactically astute than he's sometimes given credit for, and is often able to change games dramatically with his substitutions, but can also be guilty of not preparing for the opposition, something that could really come back to bite him in Kiev if it happens again.
Real began their campaign with a 2-1 victory against Manchester United in the European Super Cup, that really should have been more comfortable, and followed that with a dominant 5-1 aggregate win over Barcelona in the Spanish Super Cup.
However, failing to win any of their first three home league games against Valencia, Levante and Real Betis meant Zidane's side were playing catchup with Barca early on, and never looked like catching their great rival.
An uninspired draw with Tottenham at the Bernabeu in the Champions League was followed by an unlikely 2-1 defeat at lowly Girona, and then a 3-1 loss to Spurs at Wembley.
They managed to turn their form around in the immediate games after that, until one of their greatest humblings in recent years, a 3-0 home defeat to Barca, and another loss at home to Villarreal shortly followed.
The knockout stages of the Champions League brought better fortunes and more confidence for Real though, having to overcome one of the toughest routes to the final possible. A routine 5-2 aggregate win over Paris Saint-Germain was followed by a 3-0 victory against Juventus in Turin. The margin of success was practically unheard of in Juve's backyard, but still nearly wasn't enough as The Old Lady raced into a 3-0 lead in the Bernabeu, only for Michael Oliver to famously (and correctly) deny them by awarding a last-minute penalty to Real.
The semi final with Bayern Munich was almost more of the same. Real won 2-1 in Munich and so only had to avoid defeat at home in the second leg to secure their place in Kiev. Going 1-0 down inside three minutes presumably wasn't part of the plan. Karim Benzema equalised, and then an absolute gift from Bayern goalkeeper Sven Ulreich gave them a two-goal cushion overall. Their own player, James Rodriguez — on loan at Bayern — pulled one back but the Germans couldn't find a winner despite putting concerted pressure on Real for large parts of the game.
And that has mostly been Madrid's story this season. Elite in moments when they need to be, but uncharacteristically slack and rocky if they take their eye off the ball and an opposition puts their foot down.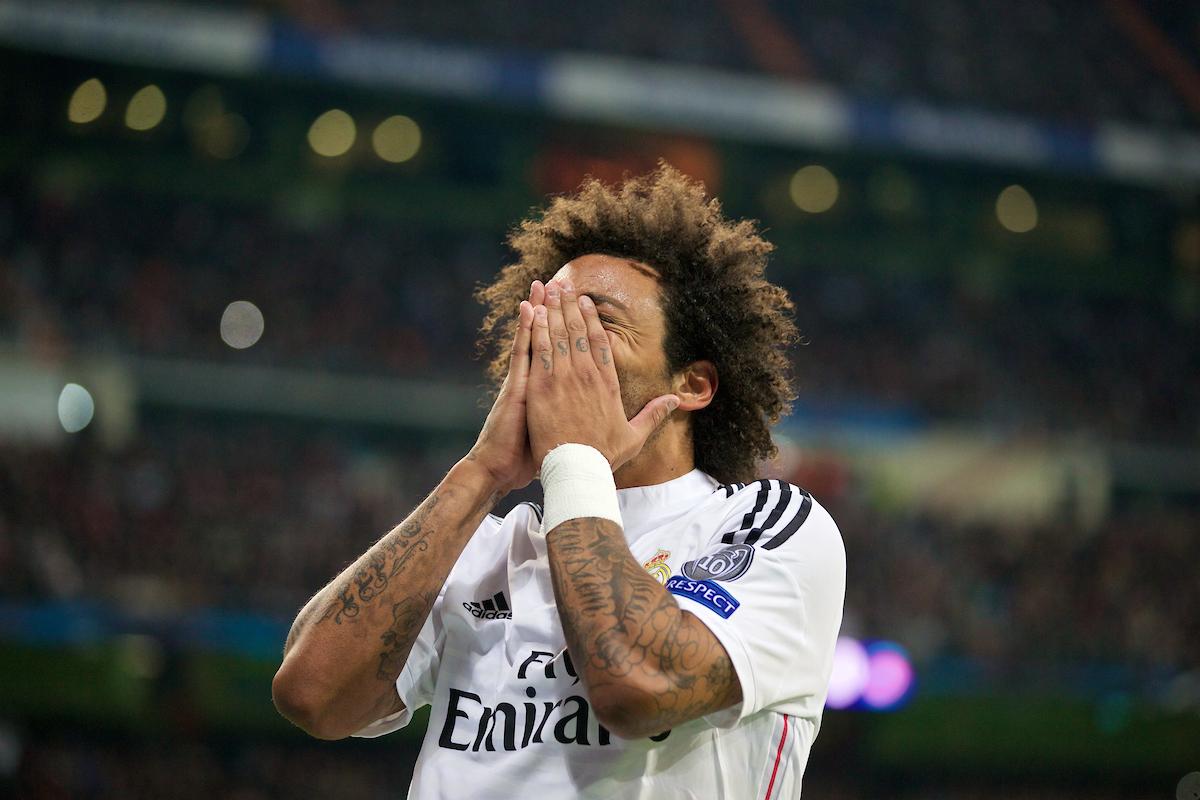 Some might level the same observation at Liverpool, but The Reds have, by comparison, had a relatively stress-free passage to the final. They were never behind or even within one goal of going out in any of their knockout games, and only in the last six seconds were Roma even within a goal of forcing extra time. A newfound sturdiness, particularly evident against Manchester City, has seen The Reds get to the grandest stage, and that could bode well for Saturday.
One thing that needs to be recognised by anyone thinking it could be an easy win for Real is that, on the balance of things, you'd have to say that at the moment City are a stronger team than Los Merengues, and Liverpool have gotten the best of the English champions three times this season.
Against Bayern across the two legs, Real conceded 39 shots, with 15 of those on target. Jupp Heynckes' side were oddly profligate in both games, but should Liverpool show the kind of ruthlessness they did against Porto, City and Roma, they could put some goals on the board early on and give Madrid an unwelcome mountain to climb.
Real finished third in La Liga, 17 points behind winners Barcelona. Their 76 points is one more than Liverpool achieved in the Premier League, and they scored 10 more goals (94) than The Reds (and 36 more than Atletico Madrid, who finished above them, managed). However, they also conceded six more (44), which was also more than the likes of Valencia, Getafe and Espanyol.
Their last game of the league season came on Saturday as they blew a two-goal lead to draw 2-2 at Villarreal. The trio of Cristiano Ronaldo, Luka Modric and Isco were taken off and it led to the defence imploding. A well-taken strike from Roger Martinez, similar to Sadio Mane's against Watford on the opening day, pulled one back, and Marcelo sitting too deep played Samu Castillejo onside to round Luca Zidane and equalise. The sort of mistake Mo Salah would punish time and again.
It has been a messy season by usual comparisons for Real, but the Champions League would be a more than worthy prize to make up for domestic failings and probably save Zidane's job.
The Frenchman lined up with nine or 10 of the likely 11 Kiev starters at the weekend. His son Luca got a rare runout, but Keylor Navas will come back in goal for the final. The Costa Rican is a very good goalkeeper, so good that he has delayed the club coming back in for David De Gea in recent years (that said, he's nowhere near the Spaniard's level). Is prone to an error here or there though, most notably giving Joshua Kimmich about six yards of his near post to aim at in the semi final first leg.
Dani Carvajal is back from injury to play at right back. A solid enough player who is very unafraid of heavy tackles, but can overly commit to them so if Mane is able to nick the ball past him he could enjoy some luck down that side.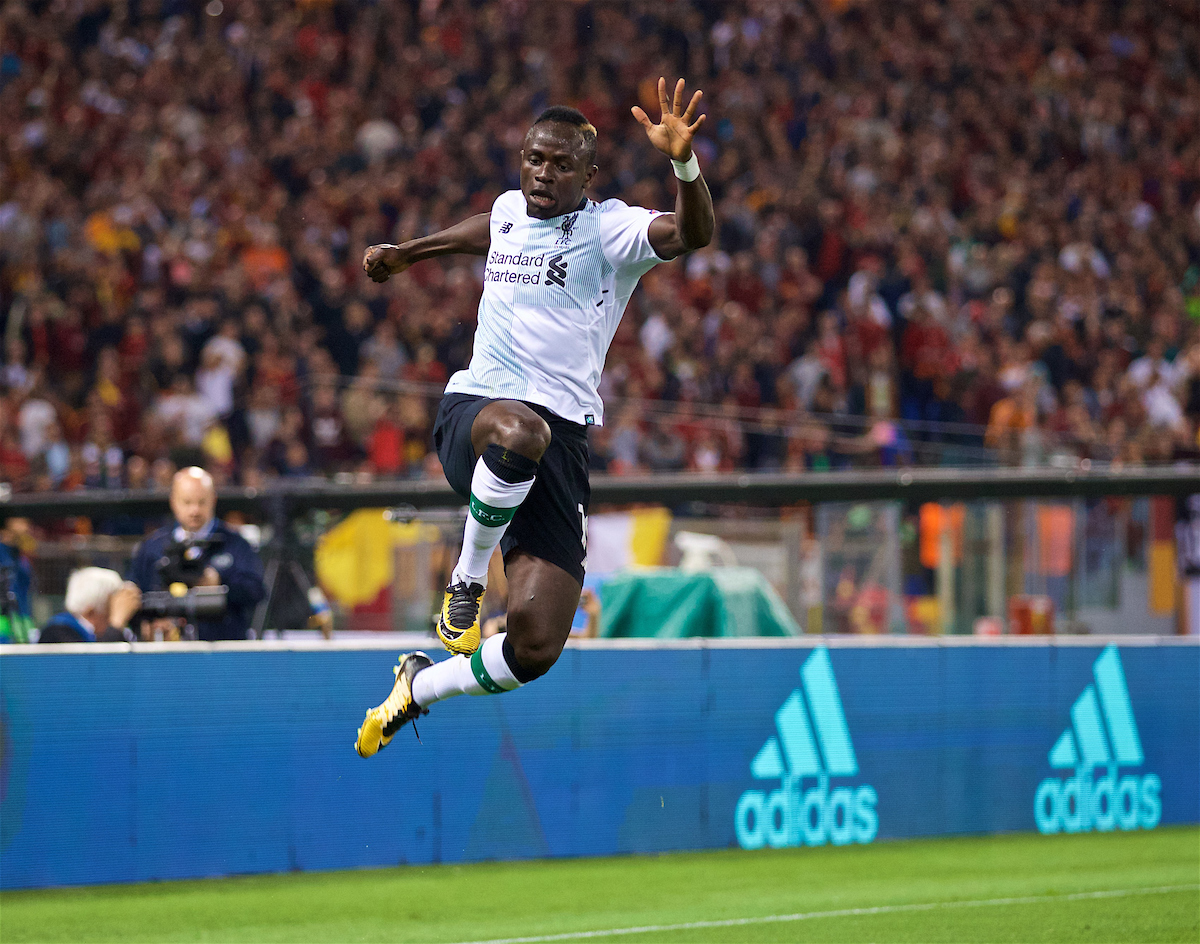 Rafa Varane and Sergio Ramos will be at centre back. The former is quick and dominant in the air, the latter is experienced and dominant in the air, so the trick will probably be to keep it on the floor. Ramos's tendency for getting sent off (he's had 24 red cards in his career so far) is something Liverpool should look to exploit. He will also try everything possible to wind the opposition up, so level heads must be kept all round.
Marcelo will bomb up and down the left side. Well, up it anyway. It will be the most fascinating battle of the match. The Brazilian left back versus The Egyptian King. Salah will be a thorn in his side all night, not least because his sheer presence will surely mean Marcelo having to curb his usual attacking instincts. If he still insists on getting forward at every opportunity, all the best.
A midfield trio of Casemiro, Luka Modric and Toni Kroos will have the talent to dominate the ball in the middle of the park. The latter two will need to be closed down at every opportunity before they have the chance to dictate things too much, but something Liverpool will certainly have on them is legs. I'll be intrigued to see how they deal with Gini Wijnaldum's movement. Putting Roberto Firmino on Casemiro could also negate the effect Bobby's fellow Brazilian has on the game.
On current form, Zidane surely has to pick Gareth Bale ahead of Karim Benzema, in which case Andy Robertson is going to have to return to full Man City mode. Just run with Bale at all times, closing, closing and closing again. Pull on his daft hair if need be. Virgil van Dijk can provide the massive obstacle in the way if Bale decides to try and unleash a trademark strike from long range. Good luck getting it through that elegant Dutch tank.
The dangerous Isco is likely to play, so Jordan Henderson will have to keep very tight to him when out of possession, but Isco likes to drift all over the pitch so he'll be the responsibility of whichever player is closest to him. He very rarely wastes possession, so interceptions are unlikely, but forcing him to make quick decisions will hopefully limit his usual effectiveness.
Then we come to "120 per cent fit" Cristiano Ronaldo. It's his stage. It's his competition. However, on Saturday, Liverpool can extinguish Ronaldo, if they're clever about it.
The Portuguese has adapted his game in recent years so that he can play less part in the buildup and more part in popping the ball in the goal from close range. His best attributes used to be his pace, trickery and shooting, now it's simply his intelligence and movement. His knack of getting in between defenders and into the spaces where he can be found to have simple finishes is second to possibly only the fuzzy haired fella on the other team.
It is likely he'll pull to the left to try and get some joy out of Dejan Lovren, in which case the Croat will need to have the game of his life. No misjudging of high balls, just flat out concentration and sticking with his man. Ronaldo bagged his goal against Villarreal on Saturday by simply standing in the six-yard box between the two centre backs and nodding it in. One of Lovren or van Dijk will need to make sure they are tight to him whenever he gets close to that six-yard box.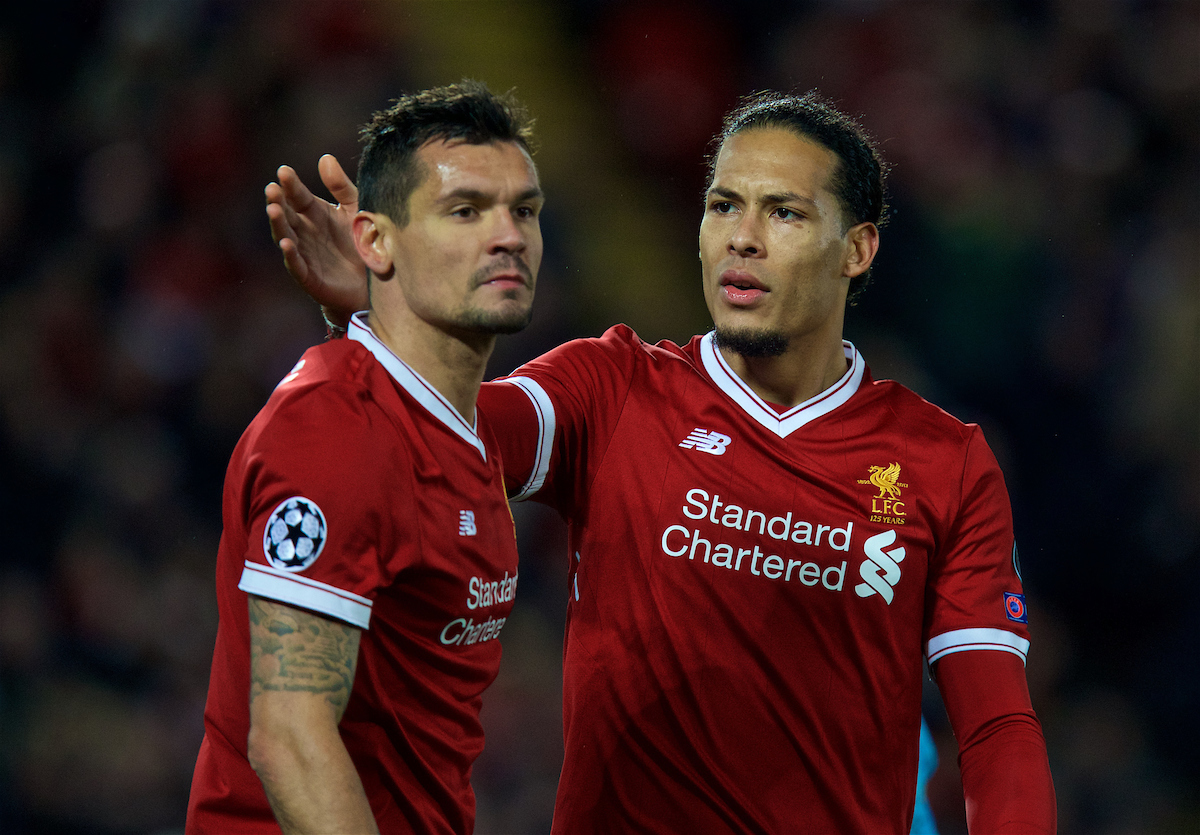 Trent Alexander-Arnold can help by closing the space and communicating constantly, but the onus will be on Lovren and van Dijk to keep Ronaldo from finding space in the penalty area.
There could be some wildcard shouts. Benzema might start ahead of Bale, especially given his influence in the semi finals, but to be honest I'd be less concerned about the French striker than any of the options he'd replace. There's also the very talented Marco Asensio, but the swift attacker will almost certainly play his usual role of a supreme option off the bench.
So that's how Liverpool can stop Real Madrid, but how can they obliterate them at the other end?
Simply by being themselves. As alluded to earlier, Real hate the way Liverpool play. It is their kryptonite. Tottenham played a high pressing, fast attacking game against them at Wembley and tore them to ribbons time and again. Barcelona did the same back in December. Sevilla, who are possibly the closest thing to Liverpool's style in Spain, put three past Madrid only a few weeks ago.
It could certainly be a high-scoring affair, but make no mistake about it, if Liverpool turn up and play their game to the levels they can and are clinical in their finishing, they will give themselves every chance of ending the season as European champions.
When Liverpool played Hoffenheim in August last year, I remember thinking how nice it would be to be back in the competition again. In a few days, Klopp and his men could be winning the bloody thing.
We've conquered all of Europe. We're one game away from doing it again.
Up the making us dream Reds.
Allez, Allez, Allez.
"We've been to Hoffenheim and Maribor, Moscow and Seville…" 🎶

🗣 Subscribe to #TAWPlayer and listen to all of our Champions League buildup and reaction as the Reds look to make in number six 👉 https://t.co/yd76hpKGhg pic.twitter.com/SDqy0bNd8f

— The Anfield Wrap (@TheAnfieldWrap) 18 May 2018
Recent Posts:
[rpfc_recent_posts_from_category meta="true"]
Pics: David Rawcliffe-Propaganda Photo
Like The Anfield Wrap on Facebook