WHAT to write about in a week like this?
What to say that hasn't already been said a thousand times?
I wasn't at the match on Sunday. Jürgen Klopp knocked on at mine after the Chelsea game and told me to have the weekend away. He said I'd put a lot into the Champions League run and, at our ages, James Milner and I deserved a weekend off to rest our legs and recharge our batteries.
So, while Milly rested like the pro he is, I did the thing I know how to do best. I went to Spain, drank vodka for three days and sang karaoke.
I watched the scenes at Anfield on my laptop in the airport on my way home. Absorbed the images of a packed crowd roaring its heroes to victory in its practice cup final before the main event in 10 days, and afterwards remained in the stadium to acclaim its gladiators.
This might not have dawned on you, but it hasn't been standard practice in recent seasons for practically every supporter in the ground for the last home game of the season to stay behind after the final whistle to give the players and their families a song or two while they complete their lap of honour.
But, then again, it's not too often in recent memory that we've still had something to play for once the league season has drawn to an end.
We've endured years of limping towards the final few games, having known for months previously that there was nothing really left to play for, other than maybe some semblance of pride and hope for the following season. Those of us with an optimistic outlook searching for positives in another season of disappointment.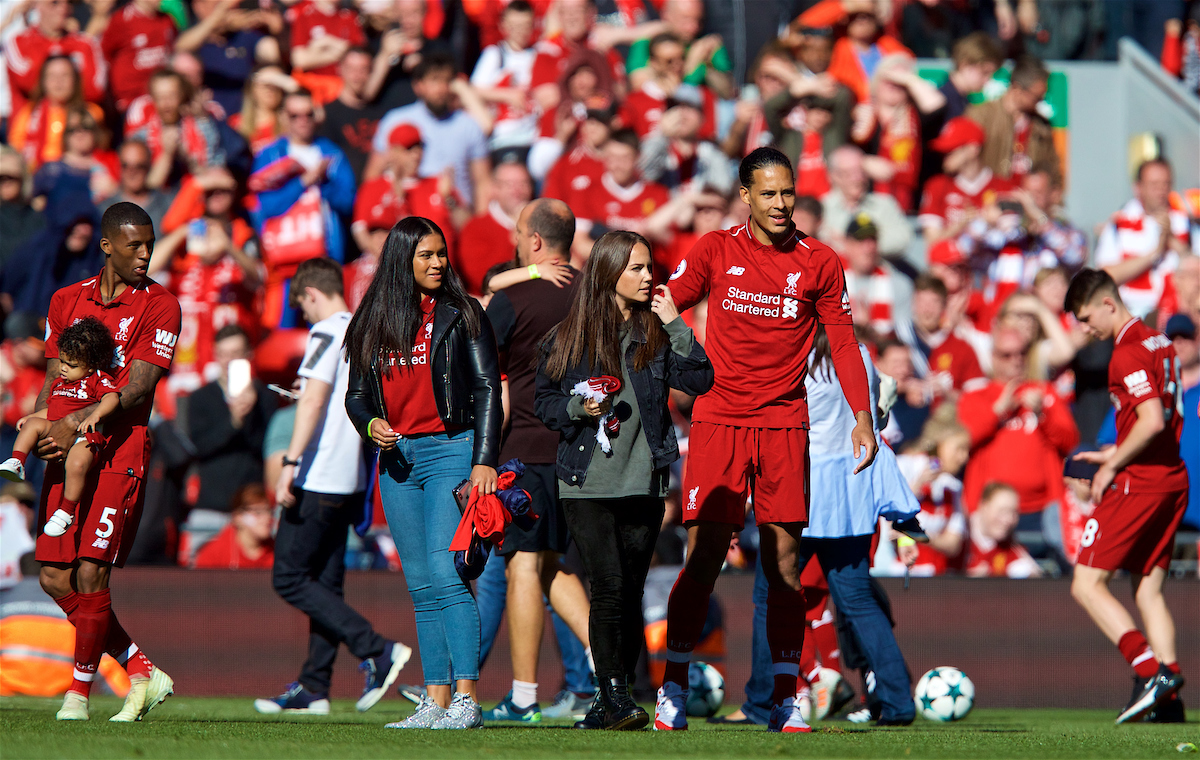 But not this year.
This year the elated Anfield crowd cheered home its team knowing that while the first target of the season had been secured, one more game remains.
You know things are going fairly well when you're a Premier League team and there's still one more game to play once the 38 league encounters have been dispatched.
For our division, there are only three games possible left to play at this stage, and we're playing in the best one. Even the most pessimistic and negative of fans must be struggling to deny the progress of this side now.
The development of this gang, put so beautifully by Melissa Reddy, often of these pages, in her melodic piece about Klopp and his boys yesterday, is not an accident.
Articles like Mel's are important to acknowledge the roles of those behind the scenes who work tirelessly without public acclaim, often the complete opposite, and simply get on with their jobs.
Michael Edwards and Mike Gordon have regularly been criticised by most across the supporter base. In fairness, it's difficult to give credit as supporters to those we know little about, but there can be no denying that we have reached this point because of a unity behind the scenes that has not been seen for at least a generation.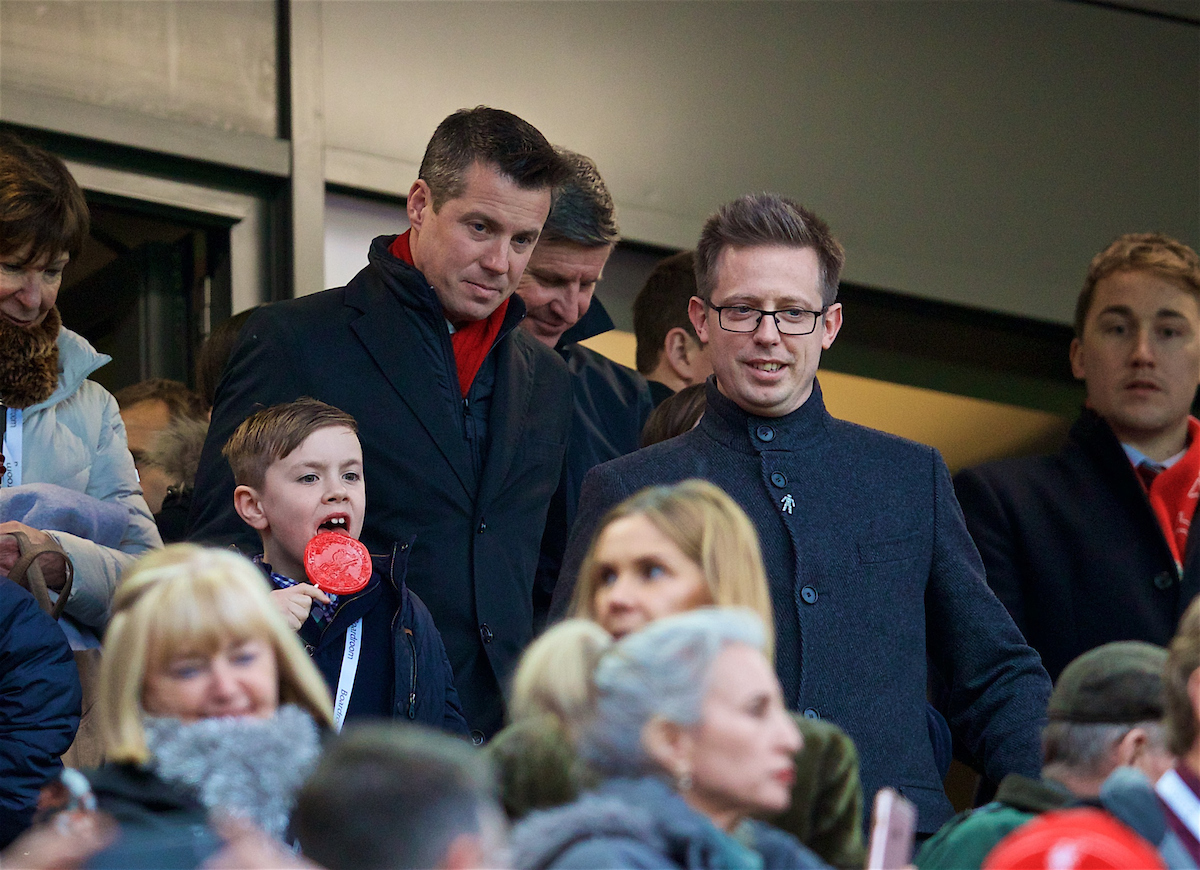 While Jürgen will rightly receive plaudits for what he has achieved, he would no doubt be the first to acknowledge the role his off-field team has played.
A superstar winger turned striker who he openly states was the brainchild of others who would not relent in their determination for Klopp to sign him. And a sexy, cool as you like number nine who is everything and more you'd ever want in his position, despite past accusations to the contrary, and who was signed by the previously maligned transfer committee before Jürgen came along and demonstrated to the rest of us just how good this lad could be.
It's amazing really that we're still questioning players like Dominic Solanke, despite his tender years. Imagine if we'd written off Roberto Firmino or Mohamed Salah at the same age.
At this point in time, if the consensus behind the scenes is that he's one of the hottest prospects around, I'm happy to trust in others who know more than me and wait for him to flourish.
Given the past three years, it would be unwise to do anything other than trust in the plan.
Many of us questioned the decision not to replace Phil Coutinho in January, but I'm not sure many of us could have taken this group to a top-four finish and the Champions League final in our alternative realities.
For those of you who have done nothing but worry for the past few weeks, bombarding us positive souls with doom and gloom and refusing to enjoy the moment, have you stopped yet? Will you ever reach a point at which you can enjoy it, or will this always be just something else in your life for you to complain and worry about?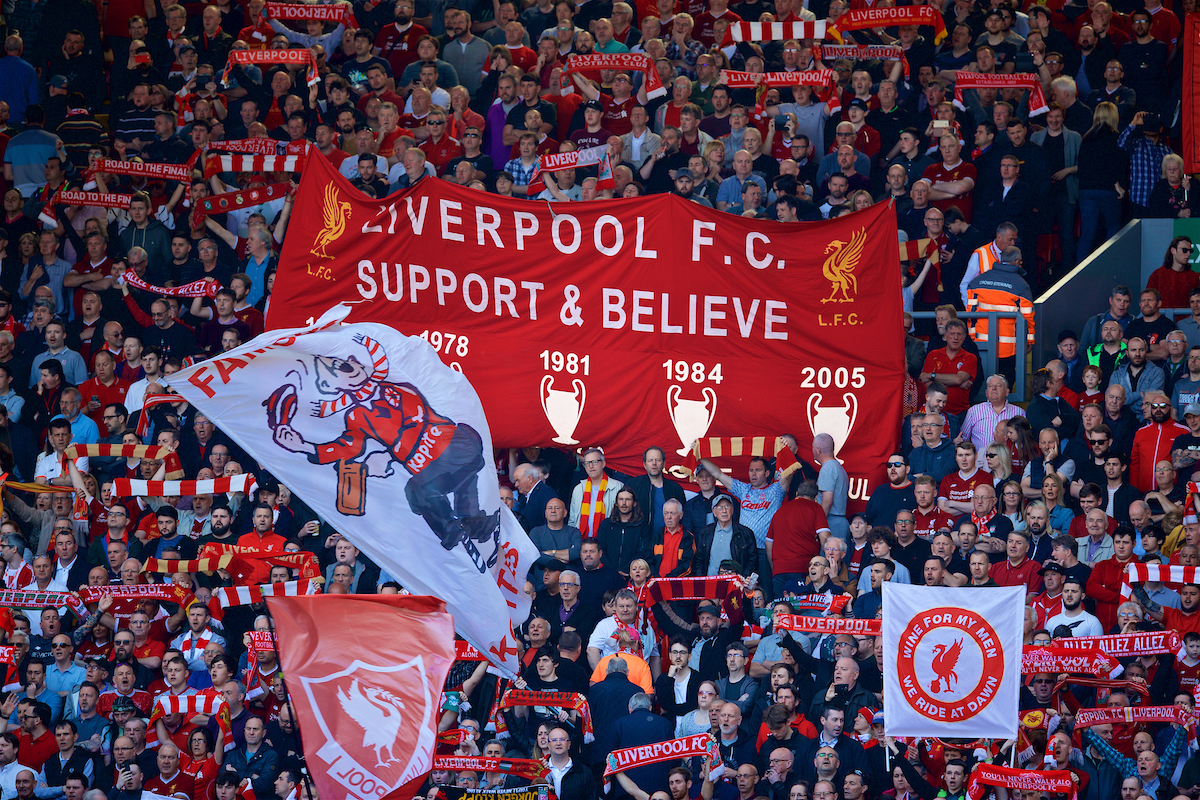 We have just over a week now to enjoy the buildup to Liverpool Football Club being in another European Cup final. They simultaneously both don't come around that often while being always on the horizon. This will be my third in my adult life. My sixth if you count the ones I didn't go to because I was under 10 years old at the time.
This is a special club and these are the beginnings of another generation of special times. In the past there was a feeling that we'd struggle to take that next step to being real contenders after having one or two positive seasons of progress, but it doesn't feel like that anymore.
Gone are the concerns that this is all built on a bed of sand which could crumble away at any given moment. Banished is the infighting and vanished are the question marks over whether the transfer committee or the manager signed this player or that. Stop for a second and think about the last time you even heard a transfer committee mentioned. It used to be every week, yet now it's as if it doesn't exist.
Harmony is a magical ingredient in any organisation. Trust and understanding. There will always be disagreements. People you loved working with are always likely to leave. The management team, if built correctly, is bound to have disagreements. What matters is the direction of travel of the entire group.
This club was once famous for losing elite European footballers and replacing them in a heartbeat with a new icon. And while none of us like to hear of quality players leaving or esteemed coaches being on the brink of an exit, it speaks volumes that we have the capability to use such experiences to grow stronger. To create even more unity among those who remain and who believe in the purpose of the enterprise.
It's what we're all in it for. Society might teach us that money makes you happy, but society is a terrible teacher. Without purpose, even those with more money than they can spend wake up miserable every day wondering what's the point.
With a purpose, with a goal that lights a fire in your belly and drags you out of bed of a morning, you can be unstoppable.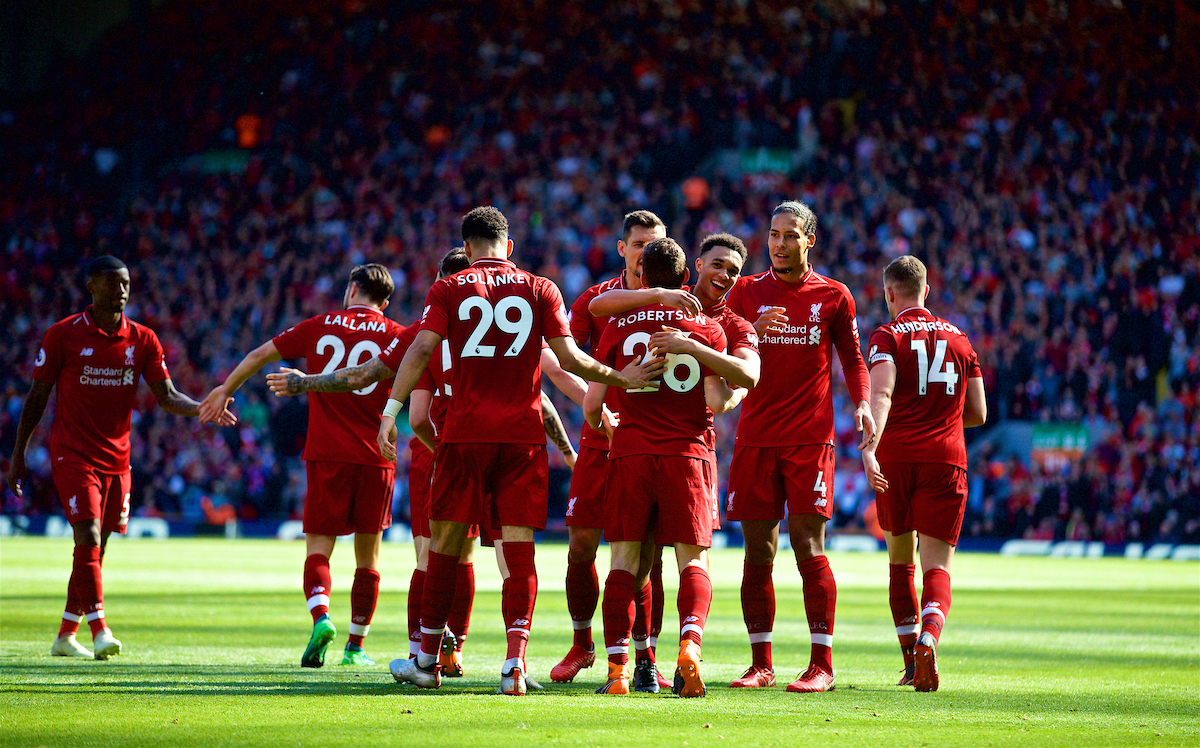 That's us. That's these Mighty Reds.
One of our club's greatest ever rivals had a serious health scare in the past week which he is hopefully now recovering fully from, and his rivals and friends from around the world sent their best wishes, which is only right. When thinking about Alex Ferguson, a quote attributed to him and his best Manchester United teams always comes to mind, and it seems fitting to share it now.
"This team is never beaten, it just sometimes runs out of time."
I remember watching that United team growing up and always thinking the same thing. Never beaten. Never conceding. Never relenting. That's how they dominated for a generation. Players and coaches came and went, but it mattered little. The purpose was clear and those who remained together with those who came to replace the departed understood it to their very core.
To achieve greatness you just need to find someone or something that has already achieved what you want and replicate what they did. It's no coincidence that this team has started to be compared to United's greatest side, by esteemed voices such as The Anfield Wrap's Neil Atkinson and Rio Ferdinand. This attack reminds them both of United with Wayne Rooney, Carlos Tevez and Cristiano Ronaldo upfront. A team that petrified the opposition. How can you stop lads like that? What can you do?
I can sense the same thing happening now all around Anfield and Melwood. All around the city of Liverpool and among the worldwide support. Some might still doubt, but most believe that it's only a matter of time.
Part of a purpose. One goal to unite us all.
Unstoppable.
Recent Posts:
[rpfc_recent_posts_from_category meta="true"]
Pics: David Rawcliffe-Propaganda Photo
Like The Anfield Wrap on Facebook