I DON'T like to start on a bit of a downer and that, but someone needs to do something about these referees, mate.
That fucker Friend wants fucking legging out of the city boundaries, like fucking Thelma and Louise, but instead of a load of bizzies, it is Andy Robertson and a squad of absolute ket wigs legging him on foot biting at his fat fucking heels. I'm not sure I've ever seen a squarer-looking man, he is like a fucking episode of Rainbow. Oblong prick. I hope someone sticks Zippy up his arse on the way home.
Seriously, someone needs to intervene with these referees mate, it's beyond a joke. Over the course of a season it's hard to see how we win the league when these fuckers won't give us a carrot. I'm not a lover of VAR but give me a robot all fucking day long ahead of these friggers, Krytren or fucking Robocop will do. Refbot ultras lad, all day.
Anyway, sound The Reds, aren't they?
Karius: 7
Nothing to do except look all spring like in his lovely lemon kit and then bladder their lad when the liner couldn't be arsed giving offside. Like his decision making, in that he makes a decision and sticks to it. Is right, lad. Did you see Big Mig in the kit. As opposed to spring time he looked like Bananaman. Is right, Miggy.
Trent: 8
Was boss, weren't he? Looks like he's been playing for years. What an idol. Role model, Scouser, Golden Samba winner, absolute captain later, isn't he?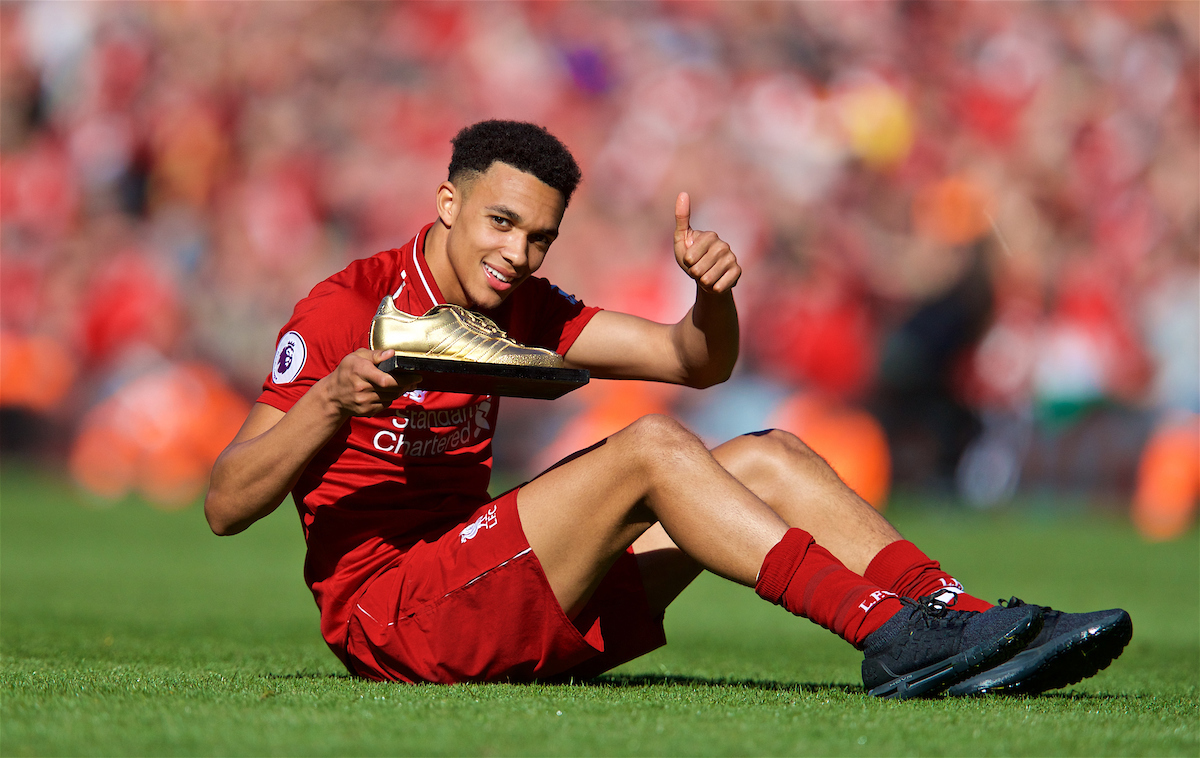 Degsy: 9
Speaking of which; captain, leader, legend today there, wasn't he? Not sure I've ever celebrated a goal by screaming "disallow that, you square fucker" before, but Degsy did the same, didn't bother celebrating, just bollocked the referee for that pen nonsense. Man of the match. Ran up for his goal from by ours and took off on a trampoline. Is right, lad.
Big Virg: 10
Like a thoroughbred horse, isn't he? Fucking Red Rum or something. If we lashed him in the parade ring mate, you would have people saying look at this beautiful specimen. He's marvellous. Have him an eight but jacko made me change it to a 10. Sound.
Robbo: 9
Grafted harder than my Gmail on Friday there, but got some reward with his goal as opposed to me getting a big ballot bin bag. Honest to god, if artificial intelligence was a bit more advanced Siri would have jumped out me phone there Friday and give me a good hiding and a thorough lesson in how the email system works. You don't need to refresh your email, you baldy fucker. It literally let's you know when you get one. You have been getting emails since 1998, you fucking idiot.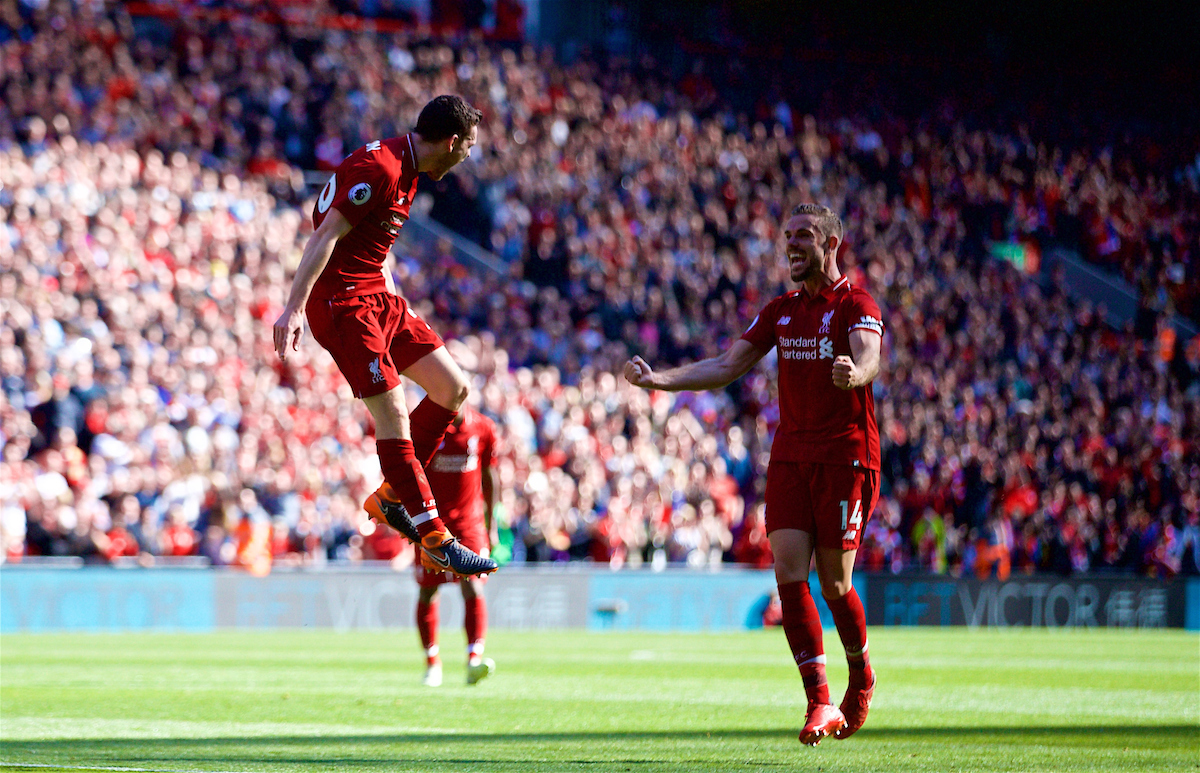 Henderson: 8
It is absolutely incredible to me that he gets any stick whatsoever. He is great. Marvellous. He will win the European Cup in two weeks and have people slagging him as not being good enough to captain the club. Have a think about that, boys.
Gini: 8
Was great, wasn't he? Loves a home game in the sun.
Firmino: 8
Could have had six today but was boss as per.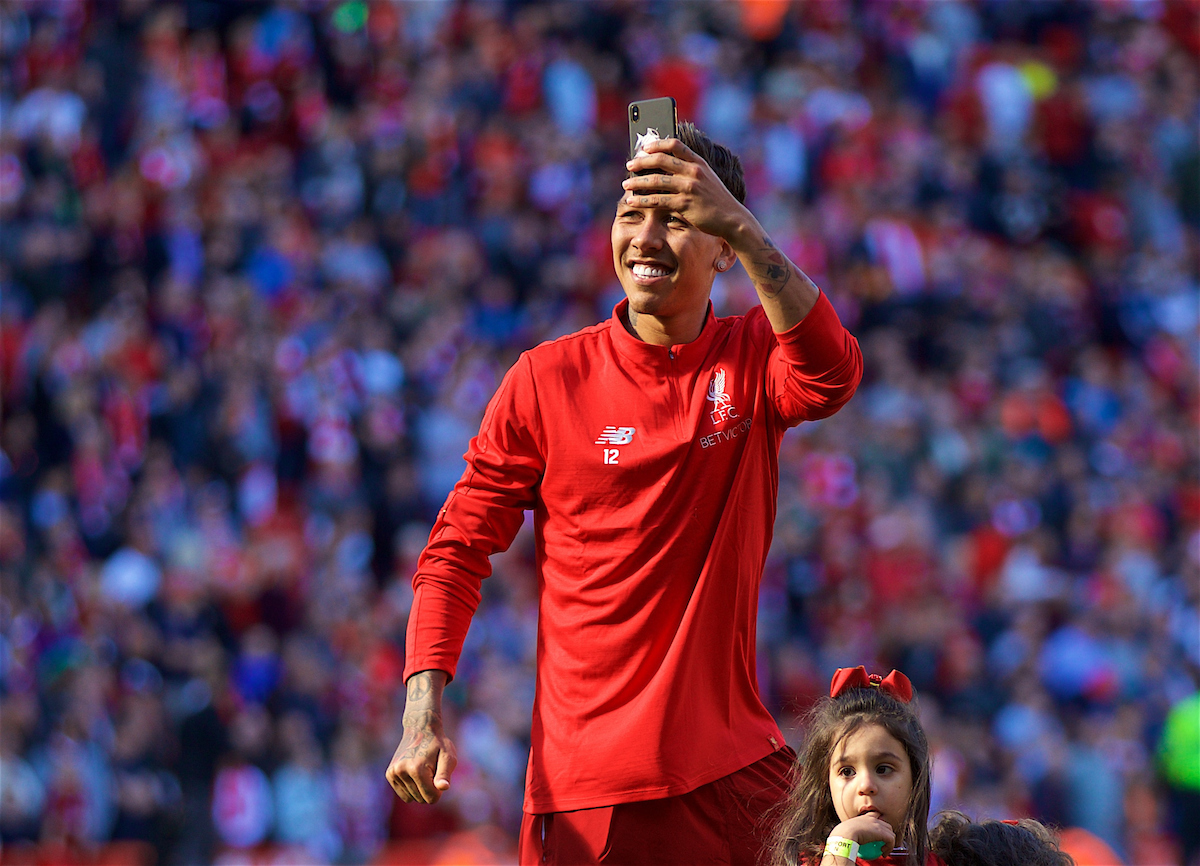 Salah: 9
Has won everything there is to win this season and will cap it off with a big European Cup win. If he follows it up by having a funeral ceremony for "we won it five times, in Istanbul, we won it fives times" and it's never sung again I'll get his face tattooed on my face.
Sadio: 8
Was sound there trying to set Mo up when he could have just scored instead. Every decision he made was then wrong for a bit but it doesn't really matter, does it. I bet he can't wait to get after Madrid's crabs.
Dom Head: 9
Was working on a Solanke/Solange Knowles joke for most of the first half. Not sure what it is but its got some legs. Solanke goals, Solange Knowles, I don't know. Reckon Firmino is Beyoncé or something. Any road, thought he was great there. Stretched the game, freed up loads of space, was absolutely made up when he scored. Is right, Dom lad. If you like it you should have lashed it in the top bin or whatever. It needs work.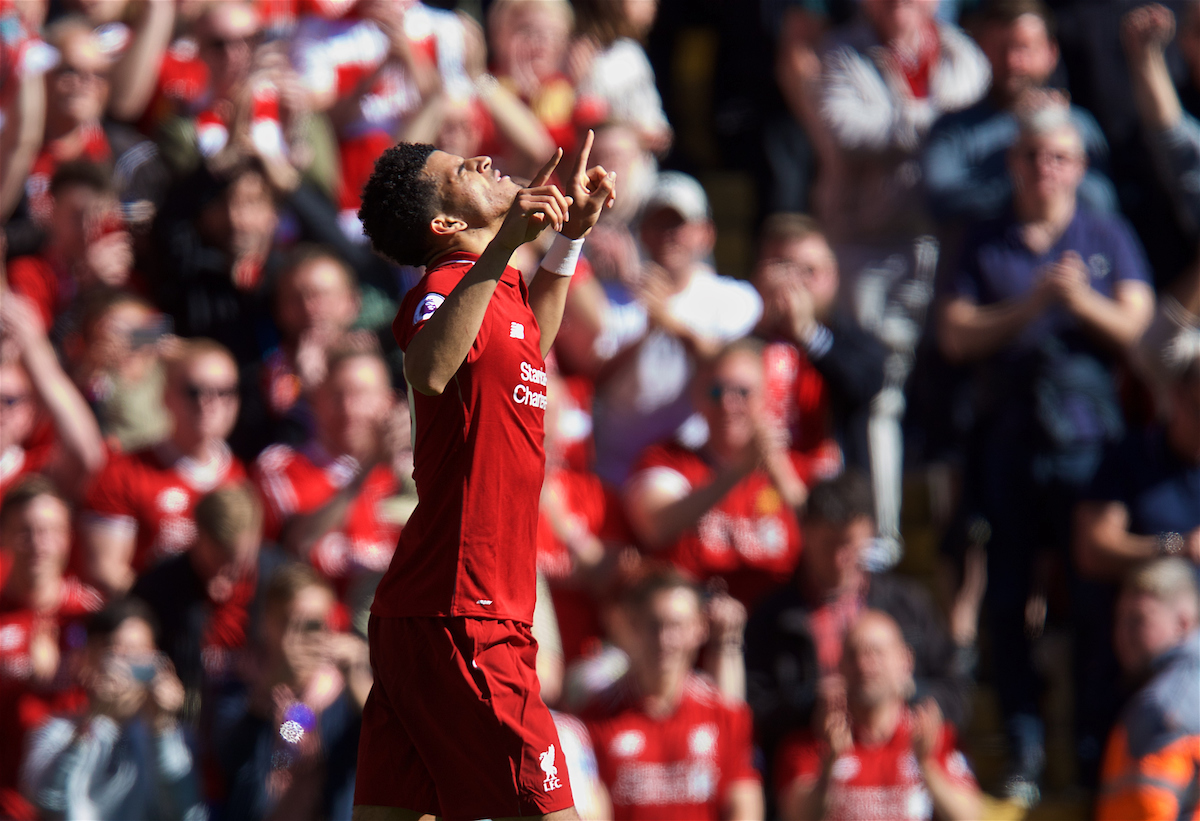 SUBS
Lallana:
Thought he looked really sharp, you know. Boss first sub to recharge The Reds' batteries in Kiev.
Ben Woodburner:
Secret weapon, him.
Danny Ings:
Thought he scored. Got the posture of a croissant (copyright of Adam Melia).
"This means mission is accomplished and everything else is bonus and what a bonus it could be." 👊

Subscribe to listen to our Post Match Show as Liverpool qualify for next season's Champions League: https://t.co/oFCRQeLGZi pic.twitter.com/5De57iV4Yg

— The Anfield Wrap (@TheAnfieldWrap) 13 May 2018
Recent Posts:
[rpfc_recent_posts_from_category meta="true"]
Pics: David Rawcliffe-Propaganda Photo
Like The Anfield Wrap on Facebook