LIVERPOOL are in the latter rounds of the Champions League again and have set the stage for another atmospheric European night at Anfield, writes JOEL SANDERSON-MURRAY.
It's been too long, nearly a decade, for a night like this to come along. Anfield has been yearning for it, Liverpool have the chance to create memories again.
Anfield is playing host to the big nights again. Anticipation, excitement and nausea has swept the red half of the city, feelings that only a Champions League knockout fixture can provoke.
Wednesday night matters. Liverpool are playing in games that matter in April again. It's been a long time coming. Absence makes the heart grow fonder.
The Europa League run in 2015-16 brought with it bus greetings, flares, and an atmospheric tidal wave that saw Liverpool produce that stunning comeback over Borussia Dortmund at the quarter-final stage.
However, it feels like the great nights we saw along that run were just a preview for what was to come, a taster for the real thing.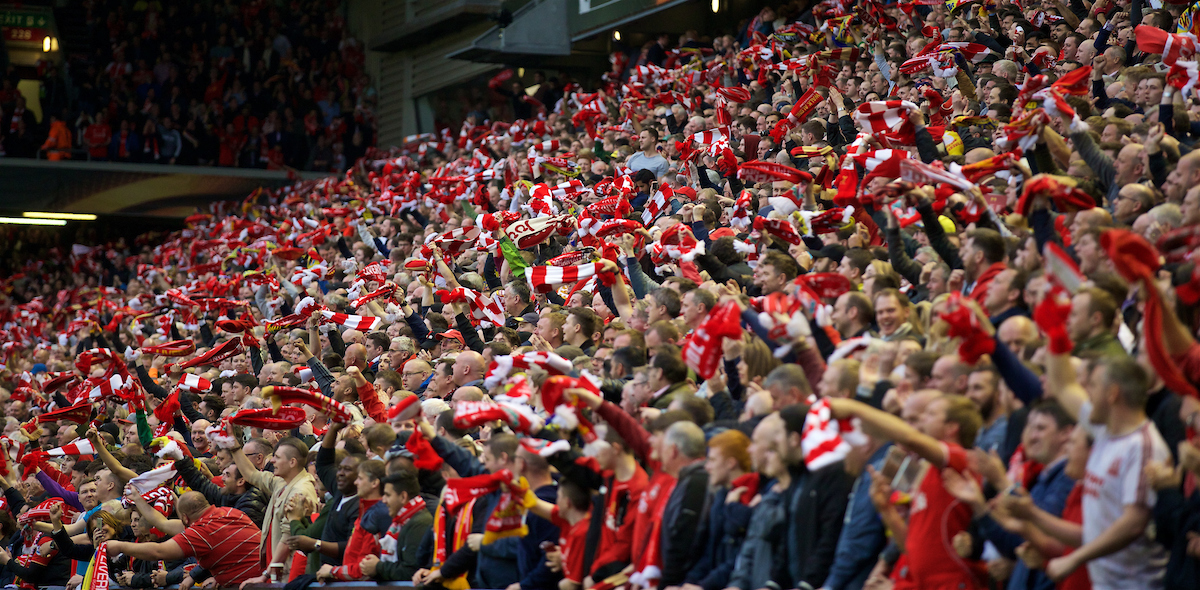 Anfield will be up for this, up for showing the watching world what a famous European night at Anfield is all about.
In the Manchester City camp, they have been trying to downplay the effect of the atmosphere since the draw was made, with their fans proving to be more than a bit disgruntled about a potential hostile welcoming pre match.
Stuart Brennan, of the Manchester Evening News, wrote in his article about the "hot reception" that Manchester City players can expect on their arrival to the stadium on Wednesday.
Brennan talked about the potential coach greeting being illegal, in response to a post being circulated around Twitter urging Liverpool fans to line the streets to welcome the City coach with "flags, flares and pints".
City fans are wary of what reception lies ahead for them and their team on Wednesday, despite those who have stated it will have nothing on them singing "Blue Moon" in the away leg…
Leroy Sane doesn't believe that the atmosphere will have too much of an adverse effect on the league leaders, in fact he says it would have the opposite effect from his own point of view.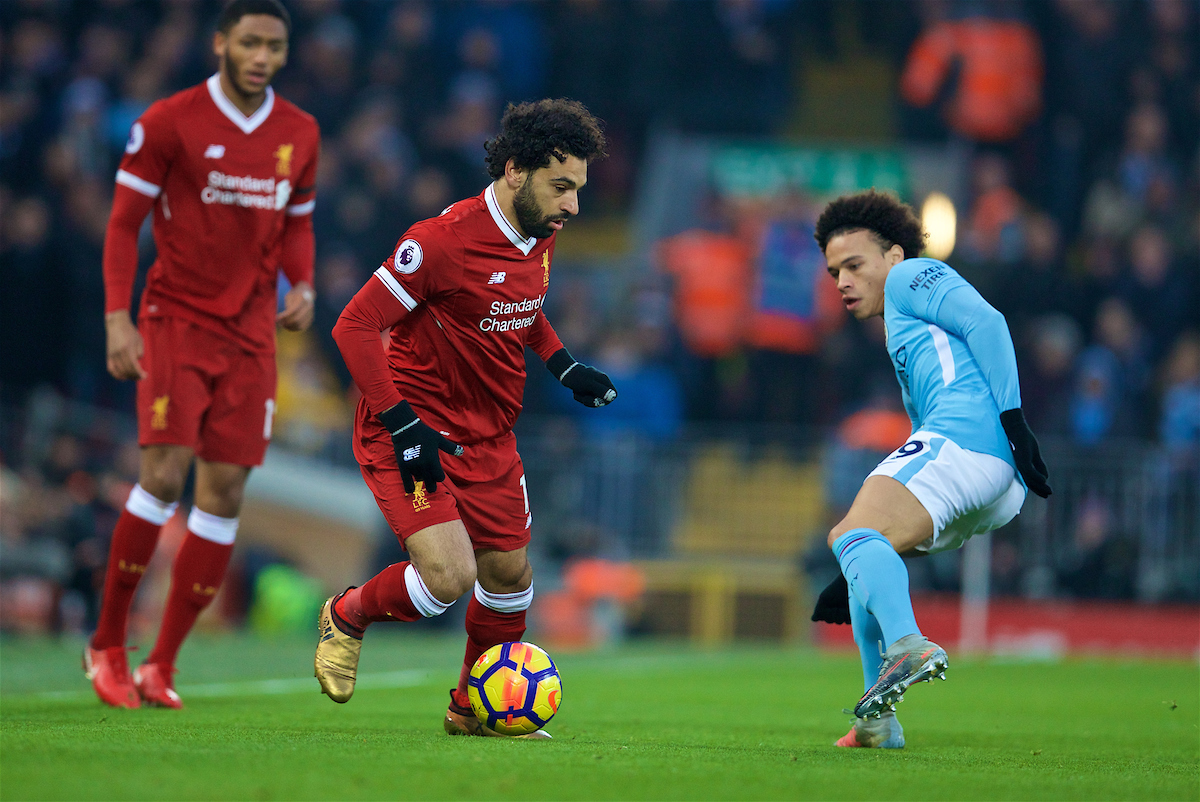 Speaking to the MEN, Sane said: "It's a really good stadium and the atmosphere is really good, but I don't think we'll bother too much about the noise.
"For me, it makes it a lot of fun to play when the atmosphere is really loud.
"Even if it is coming from the other team, it pushes you a bit more."
Vincent Kompany has described the atmosphere factor as "a part of playing football".
Kompany is right, atmosphere is part of playing football, but most of his teammates won't have experienced the vitriol of 50,000 supporters on a European night at Anfield. Then they'll see that the atmosphere can have a real effect on the outcome of that football being played.
The City game on Wednesday is likely to resemble the noise levels and electricity produced in the semi final win over Chelsea in 2005, and one of Chelsea's leading men from that team, Frank Lampard, has talked about how much of an effect the atmosphere had that night.
In his London Evening Standard column, Lampard wrote: "I know from experience the atmosphere City will face at Anfield in the first leg and how it will make Liverpool even more dangerous.
"Liverpool smothered us. The crowd gives them energy to get closer in the tackle, they are tighter to you on the pitch."
John Terry was Chelsea's captain that night and he described the atmosphere as "walking out into a cauldron".
Anfield was on it that night. The avalanche of red sweeping all four areas of the ground while 45,000 men, women and children hounded the lives out of the then champions elect. Lampard and Terry felt it, it affected them, they lost a game that they came into as big favourites and you have two of their lads on record stating that the Anfield atmosphere played a huge part.
The similarities with that night and City on Wednesday are there to see. The champions in waiting, the bookies' favourites coming to Anfield for a Champions League knockout tie with an army of bloodthirsty Reds awaiting them ready to hound them back down the M62.
And this time there are more of us.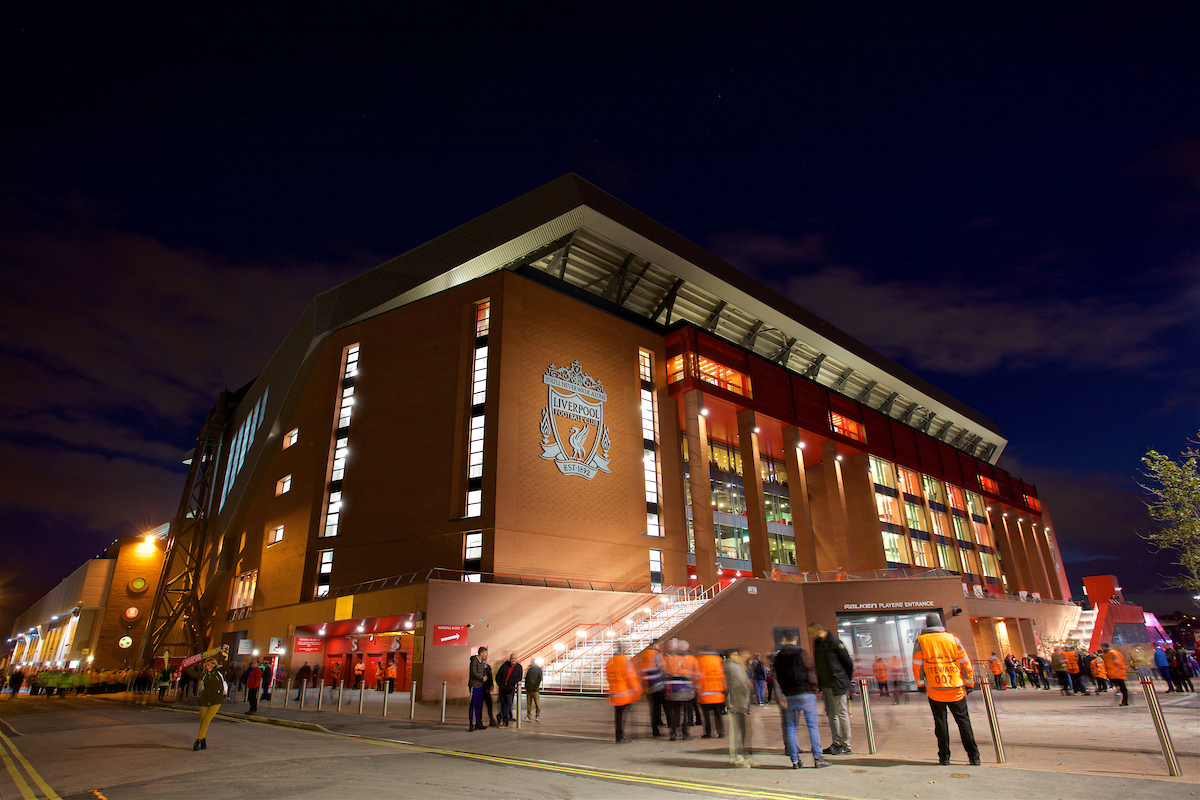 Pep Guardiola and his players have already seen what a bouncing Anfield can do in his side's 4-3 loss back in January — and that was just a prelude to tonight.
Liverpool swept City aside in a 10-minute spell in the second half. Anfield sensed blood and the players rode that wave, took their chances and left Guardiola perplexed.
Speaking after the game, Guardiola stated: "After that we lost a bit of control. We were involved in the environment of Anfield, for many reasons."
Liverpool are into the last eight of the Champions League for the first time since 2008 and they have a real chance of going all the way again.
It's been a long time coming, but Anfield can sense blood again.
"Liverpool can beat anyone." ✊@XabiAlonso on Liverpool v Manchester City…

🗣 Subscribe to listen to all of our Champions League coverage 👉 https://t.co/f8VqAj0afn pic.twitter.com/BRhaivLcX4

— The Anfield Wrap (@TheAnfieldWrap) 3 April 2018
Recent Posts:
[rpfc_recent_posts_from_category meta="true"]
Pics: David Rawcliffe-Propaganda Photo
Like The Anfield Wrap on Facebook