I DID a "Wildcards" show for TAW Player recently where we discussed Facebook.
People talked about what they liked, what they didn't like about it, all kinds of different angles. One thing that I didn't mention was their "On This Day" feature whereby you are taken on a journey down memory lane and Facebook reminds you of what you shared on their platform on that day in years gone by.
Every morning I basically use it as a means of reminding myself of what I've done since some time in 2007 while also using it for self-moderation purposes. Basically, if I don't like anything, or I shake my head at something I get rid of it. No one's finding anything bad on Facebook from that long ago 'cause I've got rid of it all. If you aren't doing it yourself then you're mad. Twenty-year-old me was very different from 31-year-old me. I suspect you are probably the same.
One particular morning I found something from some time in 2009. It basically said: "Can't really be bothered with the Champions League anymore, can we have a season in the Europa League instead?" For some reason I decided I didn't fancy Europe's premier club competition and that it would be a better alternative to play on a Thursday against some pig farmers from Eastern Europe, in a competition no one cares about until about 90 per cent of the teams have been knocked out.
What on earth was I thinking? Nothing in the Europa League will ever match up to what we experienced over those two legs against Manchester City. Anfield was at its loudest, Liverpool were at their most intense, and knocking out the champions elect on their own turf is as good as it gets without lifting a trophy.
We're currently on a run that feels like the end of a journey, but simultaneously the start of a journey. To be reflective, it's about this time in 2009 where things started to go wrong for us as a football club. Tom Hicks and George Gillett's financial mismanagement was beginning to become a cut so large that Rafa Benitez's incredible work could no longer plaster over the wound.
On April 14, Liverpool exited the Champions League and then a week later the title challenge effectively ended with a draw against Arsenal. It says everything about how things were going that both games ended 4-4 – a scoreline that is the complete antithesis of everything Rafa was, and still is, about as a manager. Instead of doing it his way, everything had gone mad. Players, fans, directors, him. The lot. A Benitez side went out of Europe 7-5 on aggregate. That's how round the bend we'd gone as a club.
Between the culmination of that title challenge, which was basically on the April 21, 2009, and today, there have been brief flickerings of hope, but deep down you knew that everything good that happened was built on sand.
Xabi Alonso would leave that summer and was inadequately replaced. Fernando Torres couldn't sprint and was replaced with the only 21-year-old striker around who was less mobile. Luis Suarez would contribute towards a fortuitous League Cup victory and the title challenge of 2014, but it led to more regression after he left. Daniel Sturridge's body unfortunately couldn't contribute more than a Europa League final defeat, a defeat that was followed by a season without European football such was the position of the club.
It felt like every step forward was followed by a bigger step backwards. We were close, but didn't quite ever getting something sustainable together. The only near miss that feels like it could have been a building block in the last 10 years was that Europa League final of 2016, but do you think we'd be much better off if we'd played Champions League football last season?
We'd have a bit more money but would it have made much difference? I'm not sure, either way what we do know is that we haven't been positioned this well for the long term at any point since Hicks and Gillett took ownership of the club.
This is not to absolve current owners Fenway Sports Group of any wrongdoing, they have made mistakes, they have been naïve and to some extent clueless at times, but we are where we are and the mistakes have been learned from, to the point where they realised things like appointing a manager like Brendan Rodgers was probably a mistake and appointed the best manager available instead.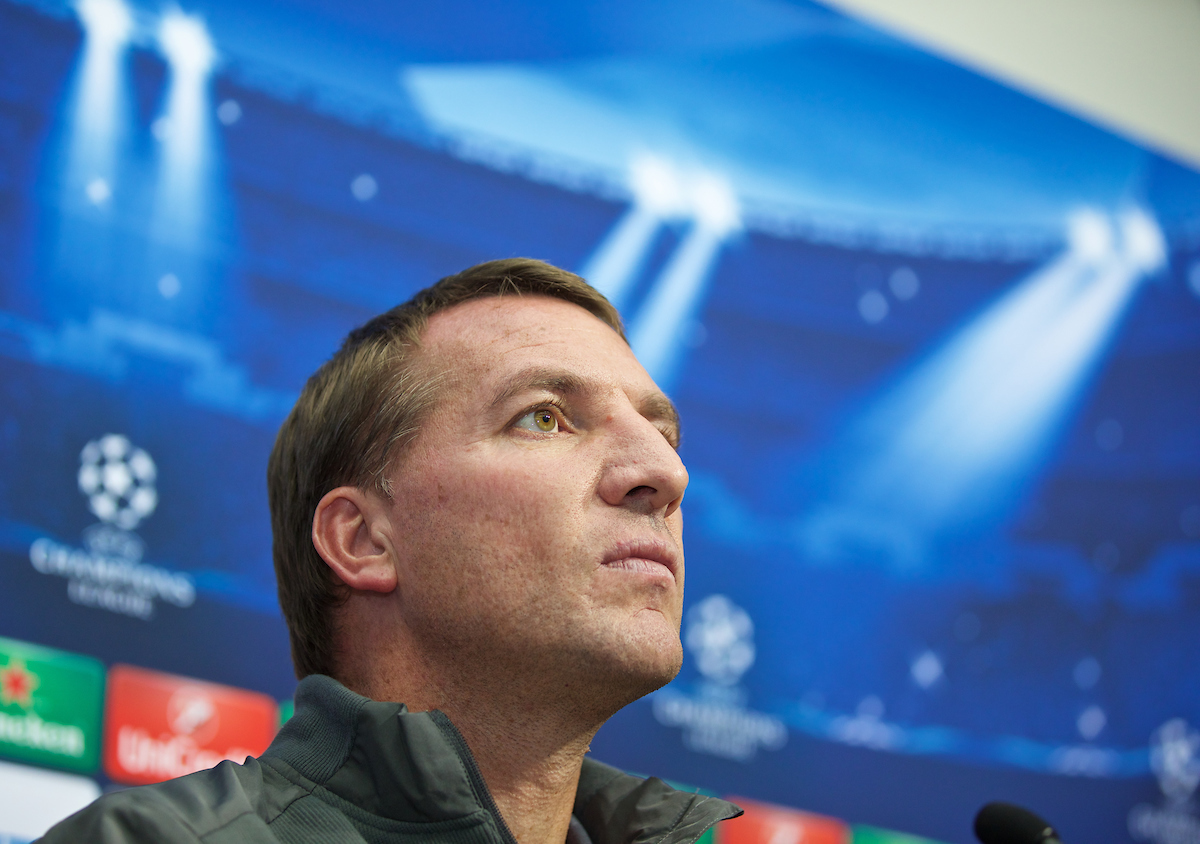 Like realising "Moneyball" doesn't really translate to football as they believed it could and giving people the resources to sign the best players for Liverpool to win now.
Now though, everything just feels different. If any top player were to leave you don't get the impression that we would completely fall apart like we did in 2009-10 or 2014-15, and if they did leave you'd almost trust the people at the top of the club to replace them adequately. Signings like Alberto Aquilani and Andy Carroll look like things of the past and there looks to be solid foundations in place to kick on.
We're currently 180 minutes away from our eighth European Cup final. Since our first European Cup season in 1964-65 we've been in nine semi finals, this is our 10th. It doesn't happen very often. This is the 19th day in the history of the world that Liverpool have played in a European Cup semi final.
Cherish, it, enjoy it, live every moment. Make as much noise as physically possible. Do all you can to get Liverpool a lead to take to Rome next Wednesday.
This really could be the start of a prolonged period of something special. Make no doubt about it, this is a very good football team who should really go on to seasons better than this.
If there isn't more, if this is it, enjoy it. I certainly won't be feeling blasé about nights like this ever again.
"Every single day I wake up I think about Kiev." 🏆

🗣 Subscribe to #TAWPlayer and listen to all of our Champions League coverage as the Reds look to make it number six 👉 https://t.co/rsl3LeA1dd pic.twitter.com/RxvERQHLwZ

— The Anfield Wrap (@TheAnfieldWrap) 23 April 2018
Recent Posts:
[rpfc_recent_posts_from_category meta="true"]
Pics: David Rawcliffe-Propaganda Photo
Like The Anfield Wrap on Facebook