THE city of Liverpool is alive right now.
There is currently an energy and magnetism in the city which makes it feel like an epicentre of admiration across Europe's cultured landmarks and beyond. Liverpool Football Club has awoken something that carries with it a unique feeling of utopian fatalism that is undeniably attached to this club and Europe's most prestigious cup competition.
The feeling of this being unique to Liverpool has been argued in many forms, yet evidence was again available — if needed, when Tuesday night's encounter with Manchester City began with the home fans booing the Champions League anthem, in the wholly unimpressive and disingenuous environment that is the Etihad Stadium.
Man City is a club that feels slightly soulless at present; they are a rich person with no friends, a mere podium for the elite yet characterless "Shark Team" of egos that currently habituate it. They have no omerta, no sense of togetherness and no code. A man must have a code.
Three days on from the return leg, and memories of Liverpool's comprehensive victory across the tie still erupt in your mind like a fog of red smoke, evoking tangible scents of cordite and the stirring tones of "Allez, Allez, Allez" in your head.
Every Liverpool fan and player will take their own memories forward. Maybe there was nothing more encapsulating than the picture of 11 players in red feeling and looking 10-feet tall in front of an utterly chaotic away end after Mo Salah's 56th-minute equaliser.
Central to the delirium was James Milner, the captain for the night, and every inch of the skipper The Reds wanted. This was a performance of grace and steel to match many who've wore the armband in years gone by. Milner was an embodiment of concentration and determination. He absorbed every second of the occasion and was a picture of reassurance in the hallowed number seven red shirt.
It should not be underestimated what a player like Milner adds to a team at this stage of the season, especially with so much now riding on it. Occasions such as Tuesday will no doubt have had youngsters such as Trent Alexander-Arnold looking around the dressing room pre game and finding much-needed solace in the unwavering eyes of the Yorkshireman.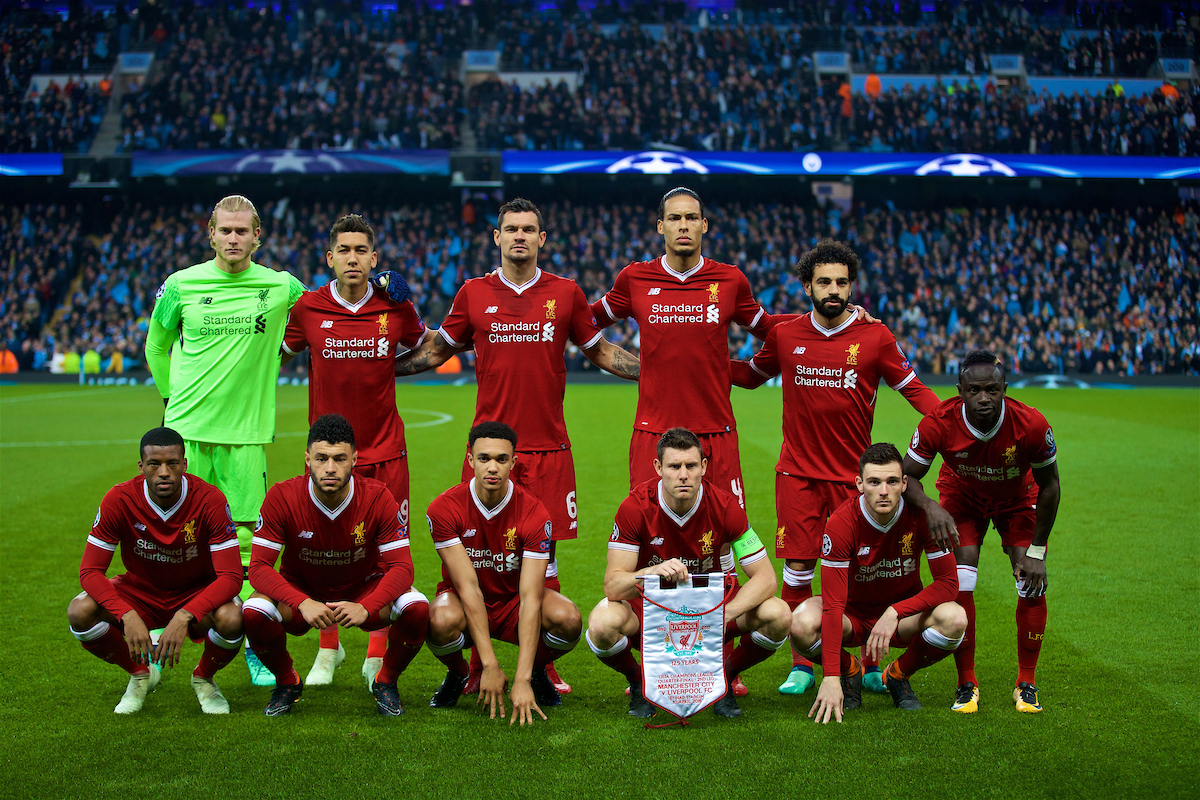 The reverting of Milner to a midfielder in the early season raised several eyebrows among the fanbase, due to the perceived risks and dangers surrounding the reintegration of Alberto Moreno and the unknown, and frankly underestimated and unanticipated, impact of Andrew Robertson.
With hindsight, Liverpool's left-back hex of recent years seems to have been well and truly broken, yet the outlook for Milner's future as a Liverpool first-team player seemed ominously cursed.
Milner is currently on 41 appearances for Liverpool this season, compared to his 40 games in 2016-17, yet he has clocked up just 2,307 minutes of football so far this term compared to the 3,159 minutes played last term. Milner has hinted previously just how much he physically exerted last season, and the decision made by Jürgen Klopp to reduce the demand on his vice captain in the early stages of this campaign is now clearly paying off.
The reemergence of Milner at this crucial period, in line with his wealth of experience and credentials, has created an assurance and calm both on and off the pitch.
Yet the concept of a seasoned professional flourishing at this stage of a season is no coincidence and has been emulated in times gone by. The most notable comparison is that of Gary McAllister in 2000-1. The versed Scotsman provided the catalyst needed in Gerard Houllier's push for a historic treble, with several influential performances and swipes of his Asics-coated right peg during the run in of that now-celebrated campaign.
This influence was also evident as recently as last season, with the emergence and importance of Lucas Leiva at the heart of The Reds' midfield, using all of his nous and leadership to push Liverpool over the line and ensure a fourth-place finish which has provided the bedrock for this season's Champions League resurgence.
The sense of time and place feels crucial to this. You really sense that, when experienced players are presented with an opportunity like the one Liverpool currently has, they grab it with both hands and absorb every part of it. Milner, like McAllister and Lucas before him, is now approaching the twilight of his playing career at the age of just 32, and has been the embodiment of professionalism and maturity from the early stages of his career. He has never been the subject of a rogue headline nor had his integrity or character pondered, therefore there's a natural expectancy on him to fulfil this type of leadership role.
However, it is easy to neglect the fact that leadership, maturity and responsibility — while it can be argued is present and engrained in all elite players at the highest level — is only really embraced by few. Some simply ignore and refuse to harness those facets of their game throughout their careers, and some find this quality in themselves blossoming after they've hung up their boots.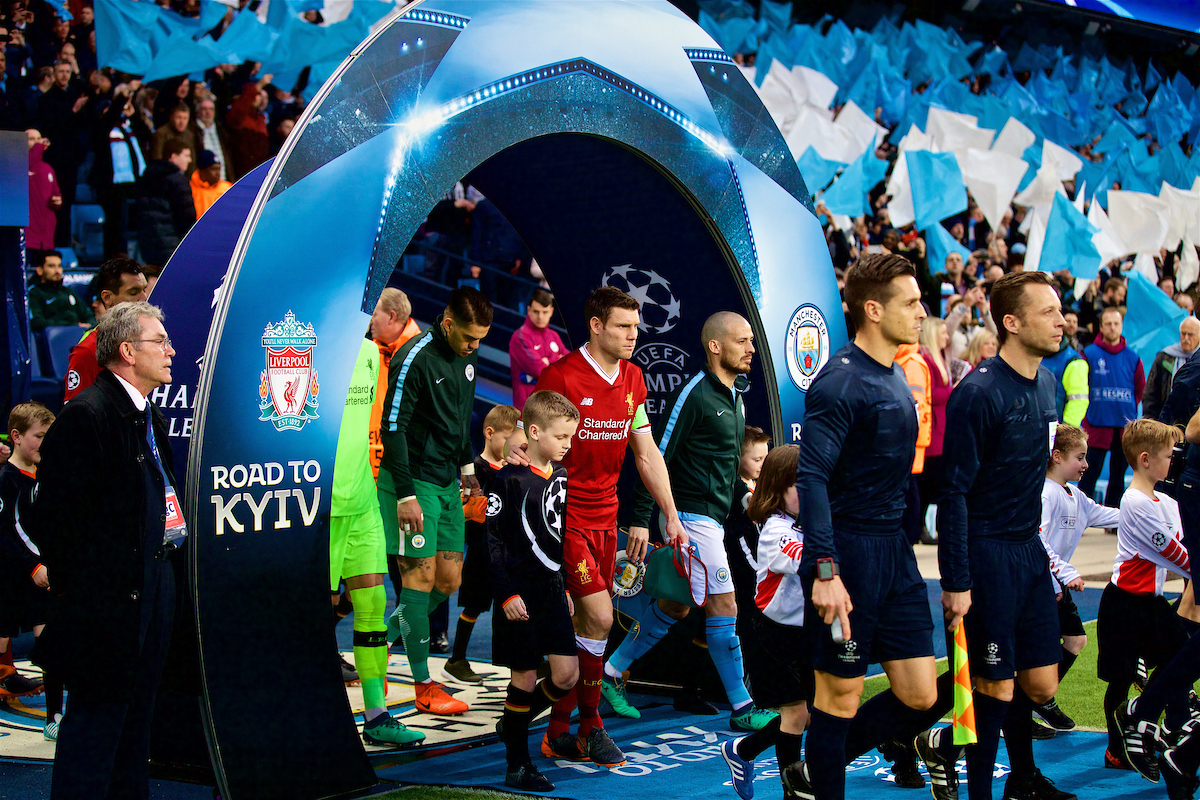 How many Liverpool fans genuinely thought the flamboyant and often frustrating Harry Kewell would cut his teeth as a manager in the lower echelons of the English football league, and look like he is doing a pretty good job of it?
To expect leadership and maturity from a player such as Milner is completely rational, yet to expect it in all players, regardless of place and time, highlights one of football's true insoluble blind spots we hold as fans; in that we will always look at all players as being more mature and versed than they are, than we are ourselves, simply because we demand so much of them, we demand constant perfection.
I've been as guilty of this as anyone. I have spent times in the past season and a half lamenting the concentration and maturity of Loris Karius, for example, while completely overlooking the fact he is just 24 years of age.
Never once do I stop to recall that, when I was 24, I spent the majority of my weekend mornings stumbling out of Liverpool nightspot Garlands in broad daylight and passing people who were on their way in to work. Yet, just a few months ago, I was accusing the Liverpool goalkeeper of not acting his age at times.
Regardless of idiots like me; this current Liverpool side is thriving, and Milner is having the time of his life in it. His emergence on social media, accompanied by his rallying cries and anti-Everton hashtags, prove he is the most settled and determined he has ever been in a Liverpool shirt.
For Milner and his teammates, the opportunity now presents itself to not only further the buzz and rambunctious energy that is currently flowing around this great city, but to also have their own history firmly cemented into Liverpool folklore.
They stood in awe on Tuesday as repeated verses of "from Paris down to Turkey" rained down from the sea of red in an otherwise hastily emptying Etihad Stadium. Now a second verse for a new band of heroes in Kiev is waiting to be written, and the opportunity to do just that is a very real one.
It is an opportunity that Milner, for one, is determined not to let pass him by.
"We've shown Europe what we can do and we've made everybody stand up and take notice." ✊

🗣 Subscribe and listen to our Champions League semi-final reaction special 👉 https://t.co/ZjTBNf5vDf pic.twitter.com/sCgIvPipjU

— The Anfield Wrap (@TheAnfieldWrap) 13 April 2018
Recent Posts:
[rpfc_recent_posts_from_category meta="true"]
Pics: David Rawcliffe-Propaganda Photo
Like The Anfield Wrap on Facebook