SOMETHING about these nights, isn't there?
Something that makes you giddy from the minute you get up in the morning. It's hard to explain. People can poke fun; Evertonians can poke fun, but ask their lads if they were affected by the crowd. They settled quite well, didn't they? Then they made a mistake, and they went to shit until it didn't matter anymore.
Kagsy: 9
Looked good while we twatted them first half there, didn't he? Oozed confidence and composure throughout. Better than their big shithouse, glass-headed, jaws-headed, yeller-bellied fucker all day long and he's he future of footy, isn't he?
Trent: 10
Man of the fucking match.
Fancied getting after him there, didn't they? Time and time again. Weak link, isn't he? Their winger was better than John Barnes and Ryan Giggs in his pomp, weren't he? Cop for that lad, sublime, practically perfect in every way. Like Mary Poppins has engineered him and his performance. Get in.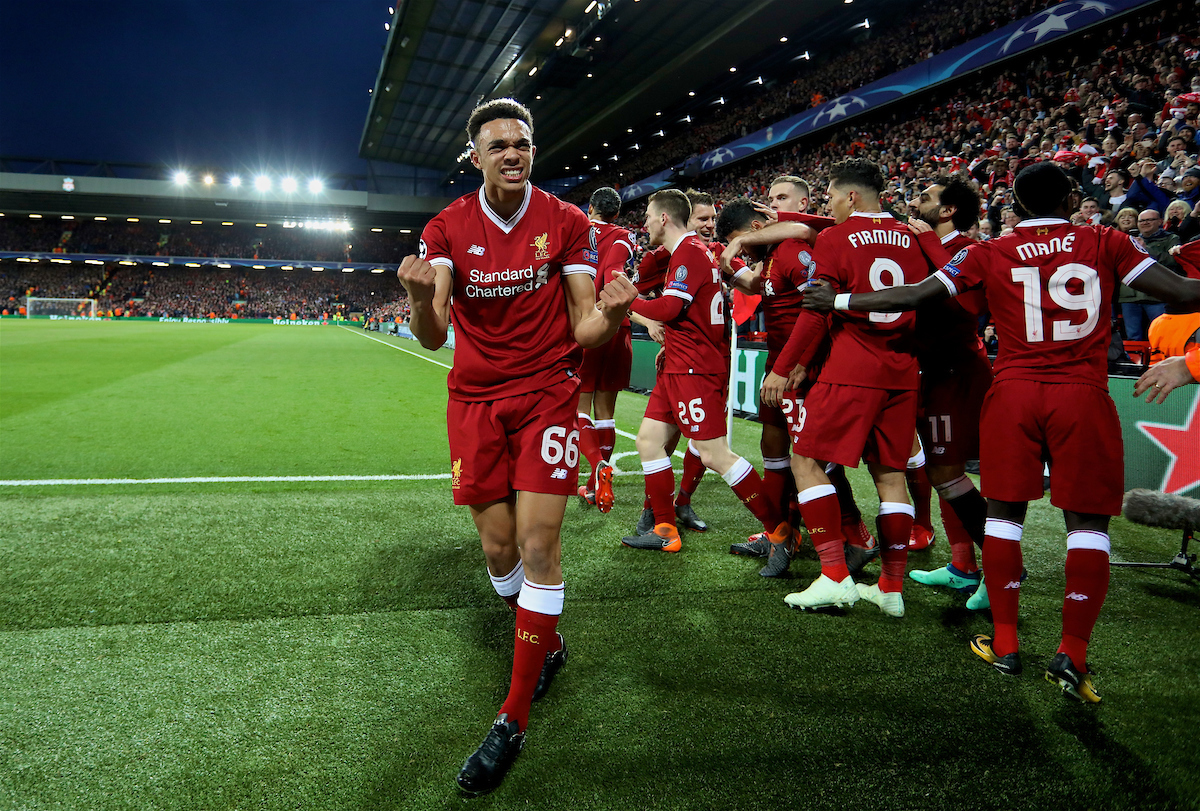 Degsy: 9
Reckon I have never seen anything better on a football pitch than that diving header in the second half that cleared the ball to the back of the Kemlyn and won a freekick at the same time. Managed to get his body higher and more horizontal than Cristiano Ronaldo for his overhead kick last night. Like a fucking Fosbury Flop, lad.
Big Virg: 9
Quite possibly the difference between the sides. Seems soft after that, doesn't it? But imagine them with him and us without him. No way he isn't half robot. He's harder than Arnie, and knows more than fucking Google, lad. AI, aye aye.
Robbo: 9
Popped up at right back second half to have a nibble of Sane. Legged Sterling, legged that lad who looks like a Prince, was brilliant, and I mean brilliant.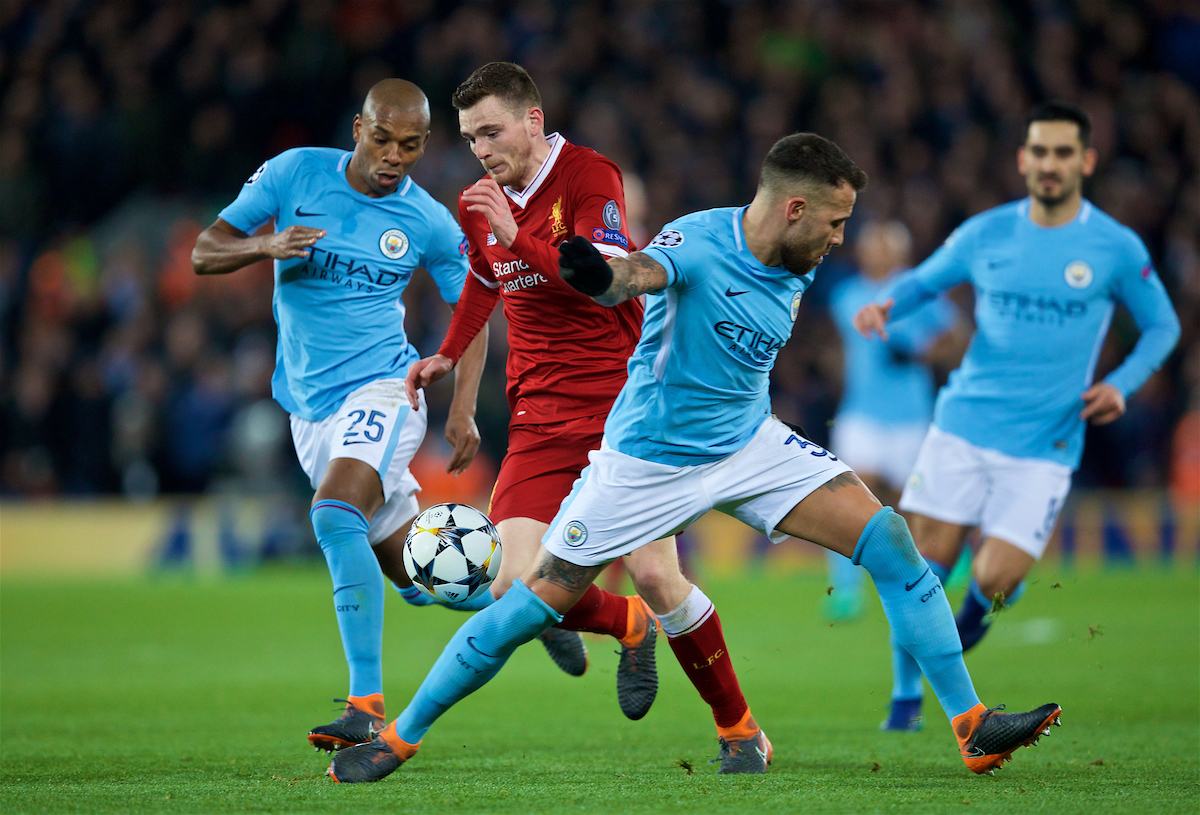 Henderson: 9
Everywhere. Think The Fleetwood Mac wrote a track after him. Hassled, harried, played, shouted, cajoled. Unlucky for the card and will be a miss but hopefully it just means he has a clean slate for the semi.
Milner: 9
Fucking hell. If you had told me at the start of the season he would be our best centre midfielder in the quarters of the Champions League I would say you were a Ket fiend.
Oxo-Chambo: 9
Fucking absolutely twatted that right in the top bin, didn't he? He probably hit it harder than the ball into him in the buildup. A miss when he went up front for Mo. Him going out of midfield probably unsettled us just about as much as Salah going off. Covered space brilliant once upfront/right wing.
Sadio Mane: 9
Fucking boss first half and grafted second half. Only one of the front three to last the game which is mad, isn't it? We ended the game with him, Dom Solanke and a centre mid upfront. Boss goal, boss movement, sat a few of their defenders on the arse, which was frankly a little obscene and definitely arlarse.
Firmino: 8
Not at his brilliant best but a threat to them with his positional sense, his touch and his link play. Tired, which was unusual, to the extent that you didn't notice it until Solanke come on, and ran the legs off them.
Mo Salah: 9
Was a mismatch. Pep Guardiola; best manager in the world. Played a centre half left back to nullify Mo's threat. Ha ha. Dickhead.
Goal as per and an assist that was plucked out of Lionel Messi's playbook. Reckon he just fancied a rest so he can score six against them tramps on Saturday. If not you can have either of my groins for nothing. I'll do without. Don't have much call for moving my legs sideways these days.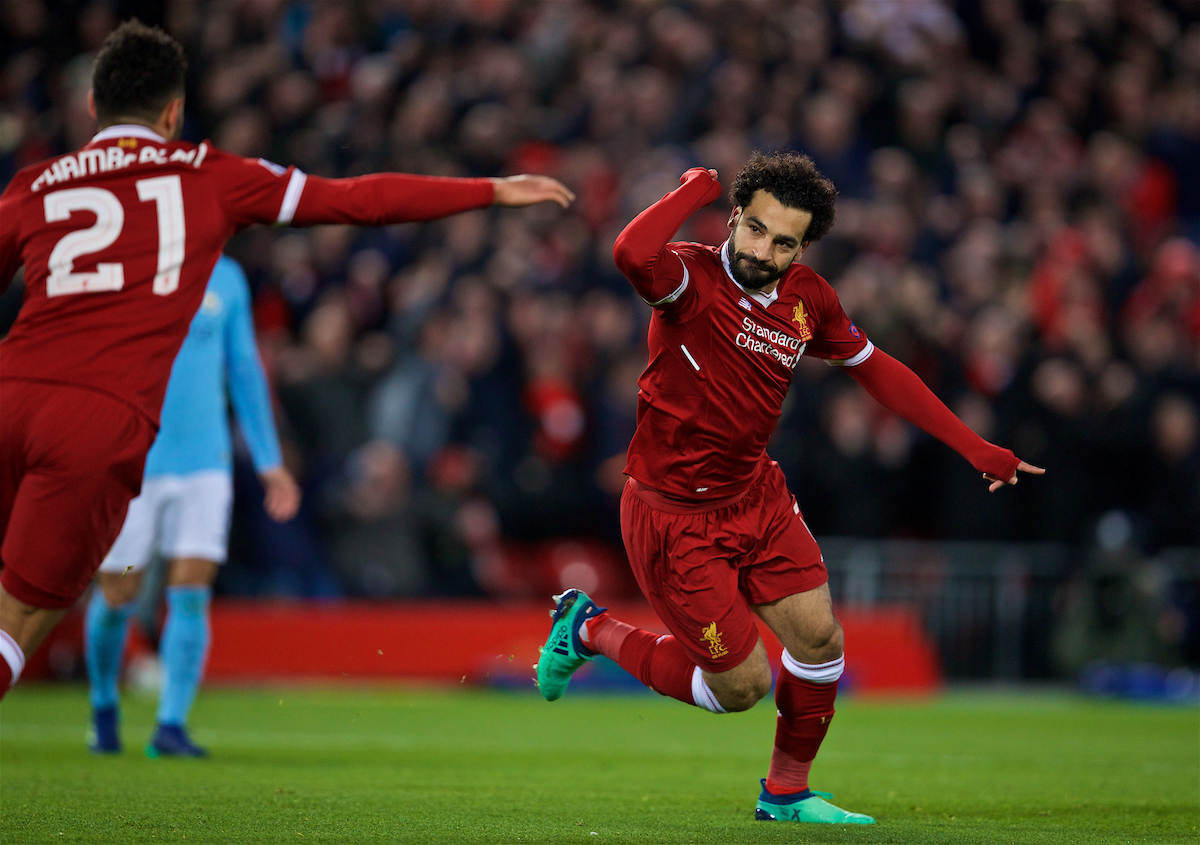 SUBS
Solanke: 8
Thought he gave us exactly what we needed in fairness. Boss movement, boss industry.
Wijnaldum: 8
Best arse since Dalglish.
Moreno: 8
Like a Jack Russell after a sparrow.
"Anyone who underestimates Anfield, it's at your peril." 👊

"What a performance. What a night." 💥

🎥Subscribe to listen to our Post Match Show: https://t.co/eTmRQkhp95 pic.twitter.com/664IAUvtNY

— The Anfield Wrap (@TheAnfieldWrap) 4 April 2018
Recent Posts:
[rpfc_recent_posts_from_category meta="true"]
Pics: David Rawcliffe-Propaganda Photo
Like The Anfield Wrap on Facebook