DID you see that lovely article that Dion Fanning wrote about his lad, and dinosaurs and him loving Mo Salah and that?
It was lovely that, wasn't it? Would have brought a tear to the eye of even a hardened, misery arse that, wouldn't it? I couldn't help but think, mind you, about how Dion would feel when he has taken his lad the game a few times, setting off three hours before kick off, like a fucking packhorse, donkeying up Sleepers Hill with enough food to feed Jesus's 5,000, like the match is the only time your son can eat for a week.
Carrying a scarf, a hat, a coat, three jumpers, two bottles of apple juice, and enough calories to survive on Bear Grylls island for about 10 years and come home carrying a bit of beef. Honest to God lad, Victorian farm animals were asked to carry less.
I've just got back from the game with my son there, lost about six pound through sweat. Like a fucking horse, with white foam all over me head, the equivalent of running The National dragging a sledge. But then, you know what, it's worth it y'know. To see them singing, clapping, jumping for joy at The Reds making things look easy again.
My son's love for Liverpool is probably the greatest thing I have ever witnessed, well it would have been aside from the conversation I had with him on the match.
Driving past Bankhall station on the way to the ground, we go past some lad who is walking up the street with a bad Wonderwall head. My lad, deadpan, asks me:
"Is that Leighton?"
"Leighton who, lad?"
"Leighton Baines daddy, you silly."
While I'm still laughing driving up the street we go past a fat, grey-skinned, baldying fella. My lad again:
"Dad, is that Charlie?"
"Me, Charlie who?"
"Charlie Adam, Dad. It is him, I promise yer."
Hahaha, just booked his flight to Rome there. Bring on yer Internazionale!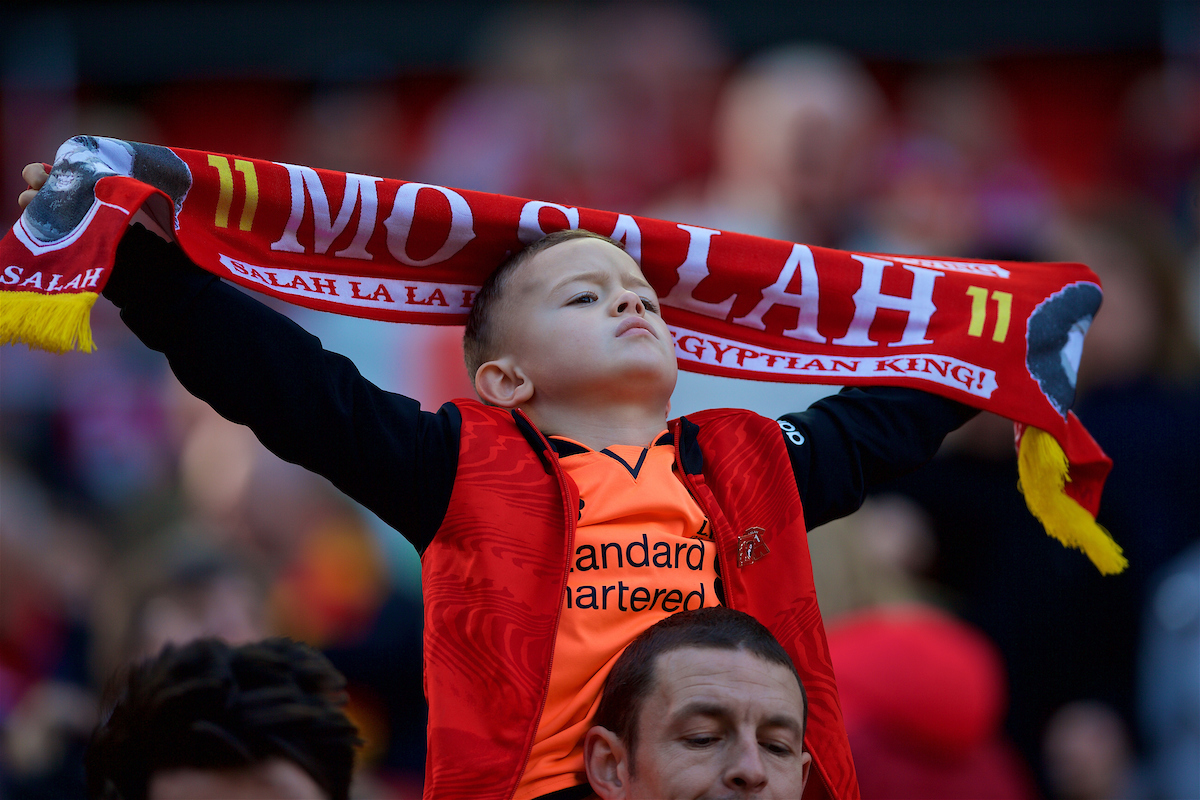 Karius: 7
Played a through ball to Jordan Henderson there first half on the edge of his own box. Henderson flapped it and nearly swallowed his undies until he realised Karius wasn't shite and had meant it. Made a few good punches, made a save that was good and simultaneously straight at him.
Trent: 8
Sound again there, wasn't he? Some of the balls in the first half were great. Defended well throughout but that's just what he does these days, isn't it?
Degsy: 8
He's boss, isn't he? I imagine playing next to Big Virg and in front of a half competent 'keeper has got something to do with his recent improvement. Half a game against Manchester United aside, he has been imperious. Don't worry about him going off injured, remember that time he went off with gas and air and everyone thought he had blew his leg up like Boost and then he played on the Saturday? He will be sound.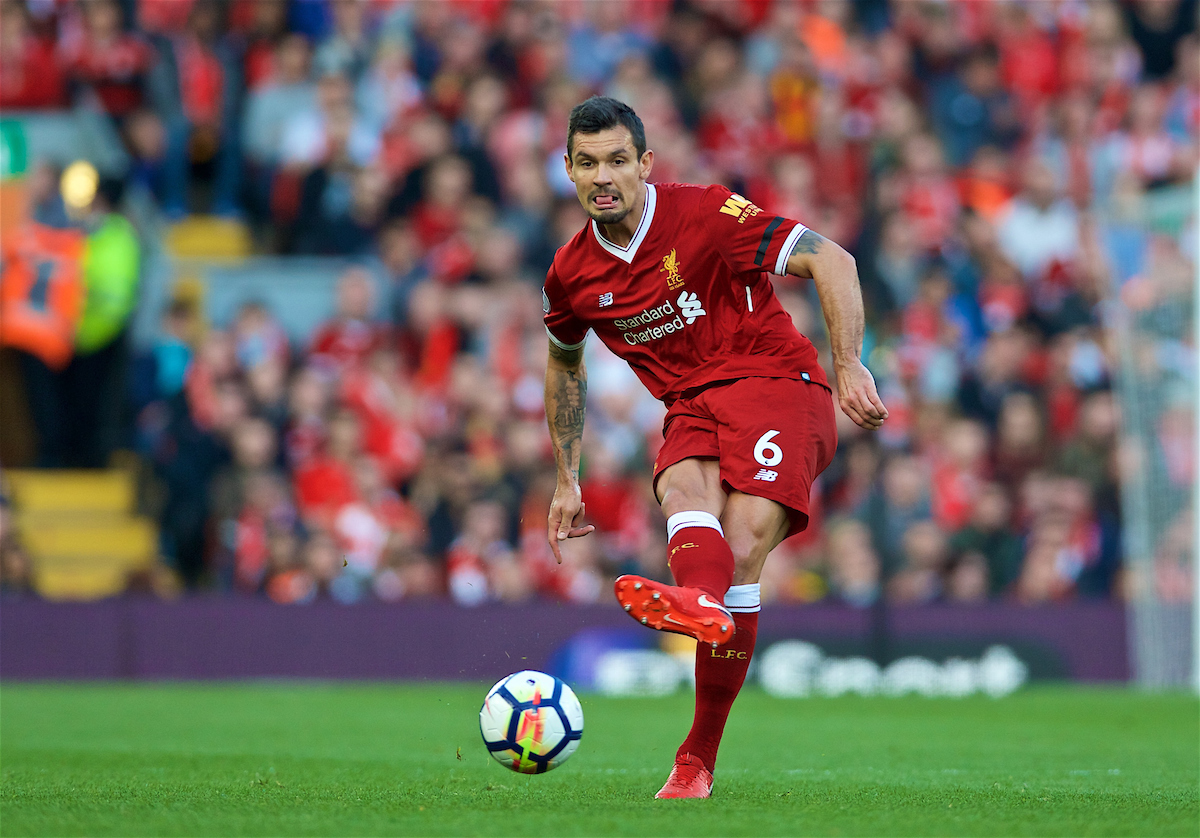 Virg: 8
The best centre half in the league. Screamed at everyone at the end of the first half to put a challenge in and then screamed fuck's sake. Imagine Virg being disappointed in you? I would cry.
Robbo: 7
Absolutely the most left back performance you can get. I don't mean that disparagingly. It was Steve Finnan but on the other wing. Did all his defensive bits, did some attacking bits. Boss having a full back who, when he isn't flying, gives you seven out of 10, isn't it?
Henderson: 9
Thought he was faultless. Strong in the tackle, all over the pitch, barking, passing, playing through balls for fun, setting up goals and that. Shite, isn't he?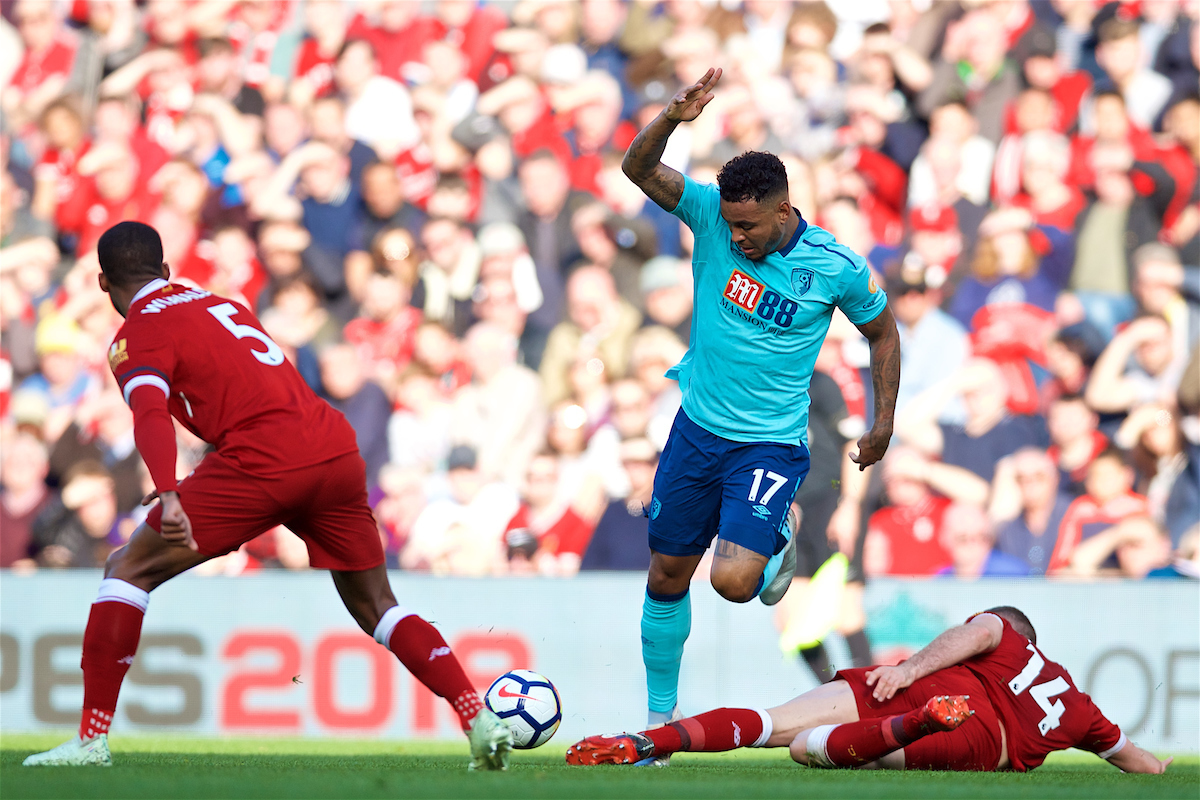 Gini: 7
Had his arse out now and again but a quieter performance than of late.
Oxo: 9
His ability to get the ball up the pitch when no one really notices is second to none. Like, he gets it in to feet and before you know it he is grafting your centre halves like they are in Little Mix. Boss in the tackle early on, boss throughout. Is right, lad.
Salah: 8
What can you say. On another day he would have had four. Snatched at a few, second guessed himself a fair bit, got pissed off with his feet and just decided to lob their overgrown giant accountant of a 'keeper while he was in his six-yard box with a header. Unplayable.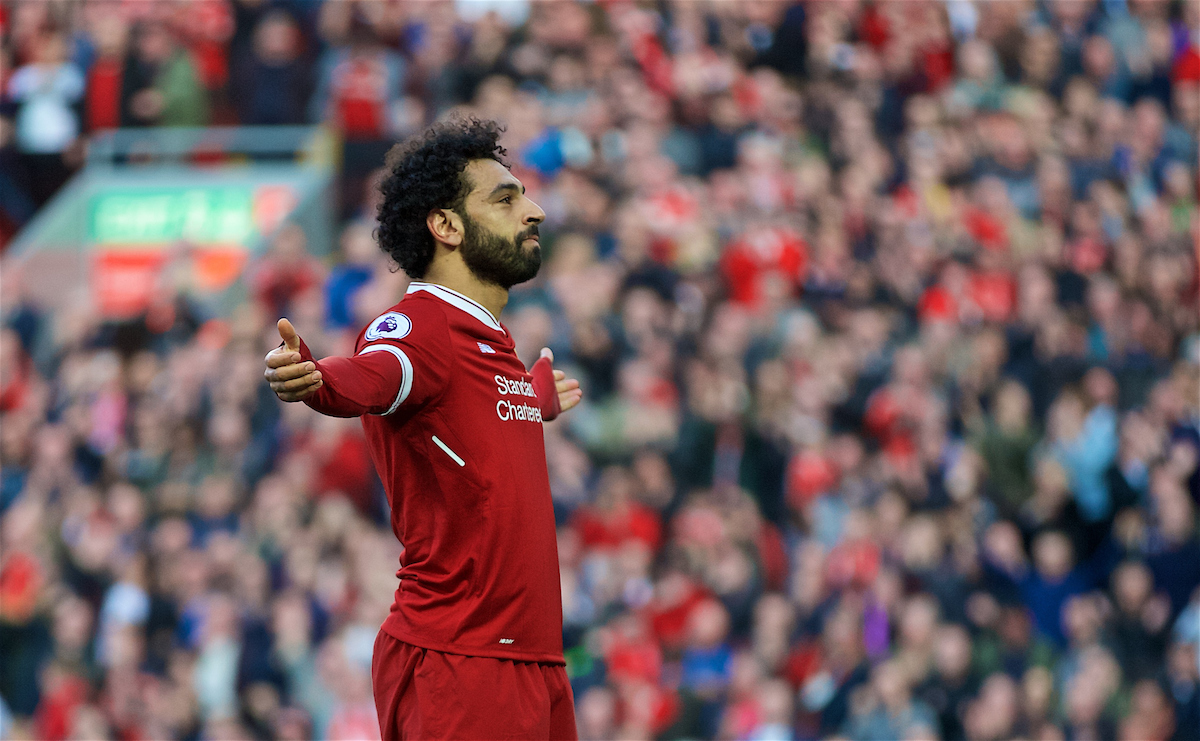 Mane: 8
Thought he was boss. Legging people for fun again, scoring goals again, looks so dangerous again. Been one of our best players the last six weeks. Go 'ed, Sadio.
Firmino: 8
Love the bones of him. Scored a belter just after he had been volleyed into next week, almost as a way of sticking one right up their centre back's arse. Grafts all day, wins more tackles than most teams' centre mids. Celebrates like a king.
SUBS
Whatevs.
"There's a real feel good factor that seems to be flowing through the whole team."

"We're on the march, who knows where this journey ends." 👊

✔️Subscribe to listen to tonight's Post Match Show: https://t.co/eTmRQkhp95 pic.twitter.com/H8tsIUaiw0

— The Anfield Wrap (@TheAnfieldWrap) 14 April 2018
Recent Posts:
[rpfc_recent_posts_from_category meta="true"]
Pics: David Rawcliffe-Propaganda Photo
Like The Anfield Wrap on Facebook