FUCKING Stoke.
I'm going home for a cup of tea in a glass. Going to smash the living daylights out of all of me bowls, cups, plates and anything that looks like they might make it in Stoke. Single-use plastic lad, that's where it's at. Use it once, lash it in the sea.
Karius: 7
Did he have anything to do? Passed it to there lad first half for something to do.
Joe Gomez: 5
Struggled like nothing on earth. Looked like he had never kicked a ball in his life which was a shame. Liked the crowd reaction of basically screaming at him. That almost certainly settled his nerves. It would me.
Big Virg: 7
Only fella I have ever seen make Crouchy not look enormous. Played well.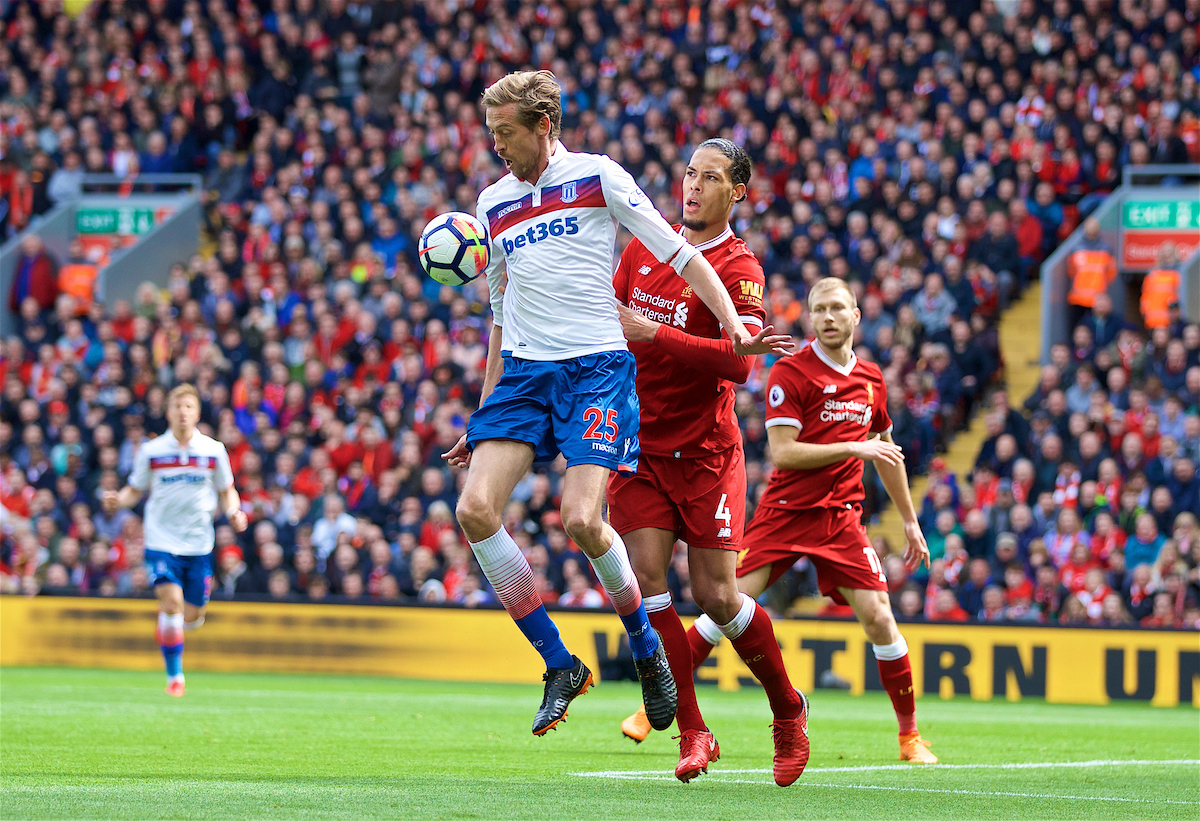 Rag Klav: 6
Feel sorry for him because whenever he gets a game he ends up playing next to Moreno. Did alright, but our left side is so much worse with Albie and him as opposed to Degsi and Robbo. Could be all Moreno based but suck it up, Rags lad.
Moreno: 6
I thought he actually did alright for him. That one first half where he got the wrong side of his man and didn't give a pen away; the equivalent of dangling a sausage under a dog's nose, absolutely desperate to gobble it up. That said, that backheel overhead flick thing he did last minute = me strangling him with a string of sausages the next time I bump into him.
Henderson: 7
For someone who everyone thinks is shite I've never seen a ground go so quiet when someone got hurt for a long time. Did well to carry on, needs to go and see that fella Michael Owen used to go and see who allegedly injected horse placenta blood into his leg.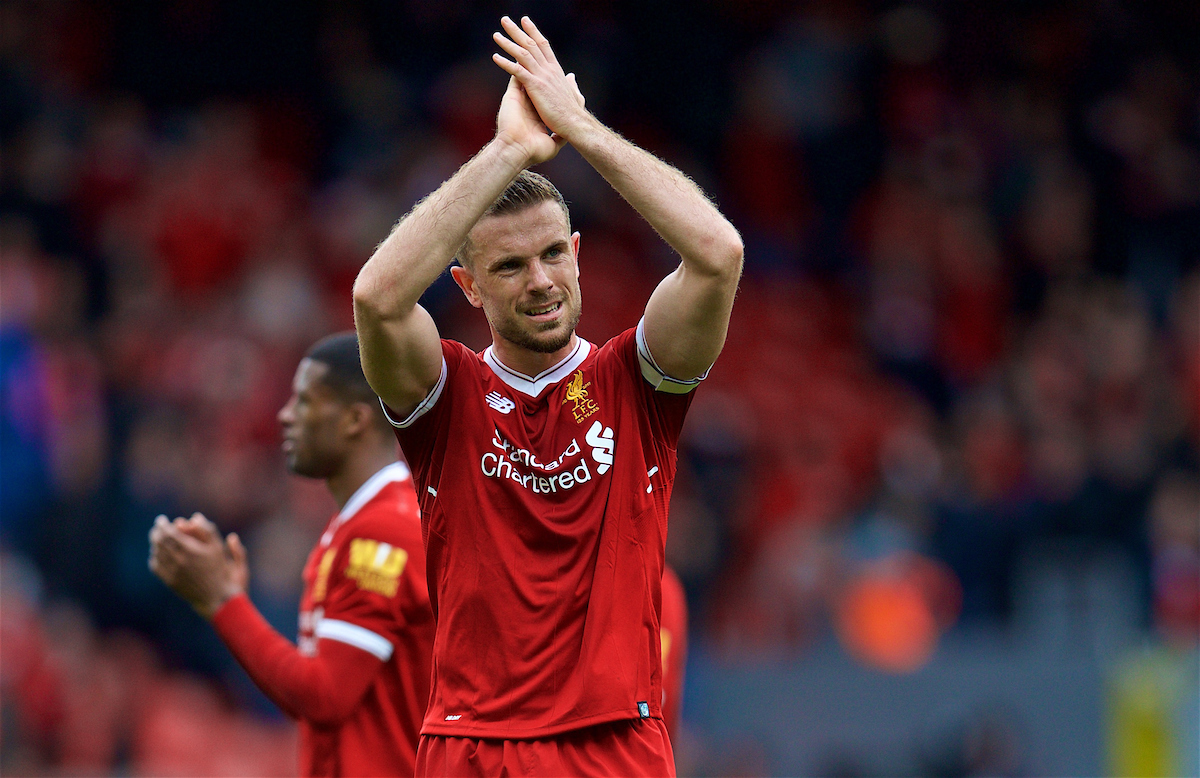 Gini: 7
He's almost brilliant every week. Looks like if someone could sit him down and tell him exactly what centre mid he was he would be brilliant.
Trent: 8
Thought he was boss there. Played right mid, centre mid and right wing back. Unlucky with the chance. Took off to save his legs, but it killed us a bit.
Mo Salah: 7
Missed that chance. Think he is now addicted to dinks. I played with a lad, Degsi, who was addicted to dinks. Scored 25 one year, 22 of them where dinks. If he couldn't sink it over the 'keeper he would rather not score.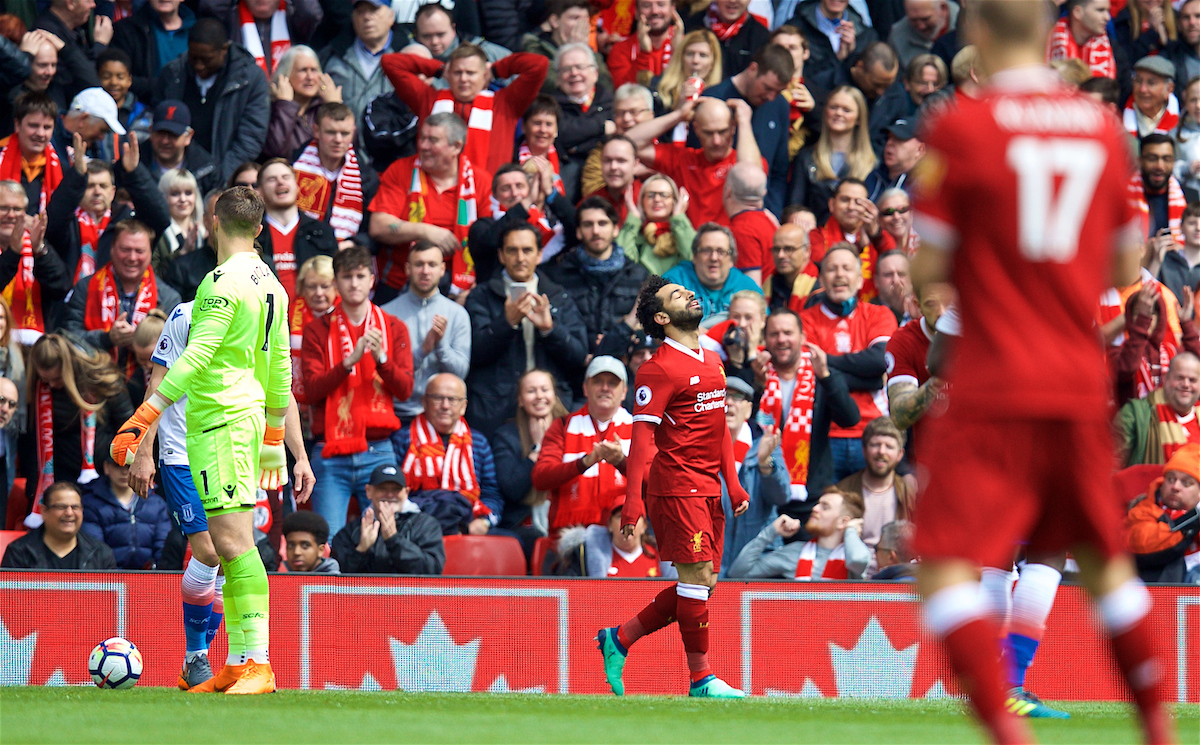 Danny Ings: 6
Ran round loads. Get sorry for him playing left wing because he isn't one but it's hard not to think that the drop off in quality is too much.
Firmino: 7
Ran at half pace. Like a horse overweighted. Can't blame him. I couldn't be arsed playing against them carthorses either.
SUBS
Milner: 8
Boss when he come on.
Clyne: N/A
Bet you he was made up coming on right wing and being tasked with getting us a goal. Have you ever seen me play?
#TAWPlayer
Liverpool 0 Stoke City 0: The Post Match Show@Knox_Harrington @jordankeeble1@IanRSalmon @StuWright78 @timsmith_83 https://t.co/ptje5T5oCE

— The Anfield Wrap (@TheAnfieldWrap) 28 April 2018
Recent Posts:
[rpfc_recent_posts_from_category meta="true"]
Pics: David Rawcliffe-Propaganda Photo
Like The Anfield Wrap on Facebook