HOW many times have you seen that first half there.
What is it? The pitch? The ground? The referee? Answer, probably all of the above. We need a massive, big think about how we manage games when we go one down. Heads went. Collective heads. Forcing it left, right and centre. Can we shorten their pitch for the inevitable Champions League game?
Loris Karius: 7
Did nothing wrong. Unlucky for the second but that type of shit at this gaff is to be expected I suppose. Punched Marouane Fellaini right in his wig which was sound, and then come out into Si Mig no man's land and threw a tackle in like Franco Baresi.
Trent Alexander-Arnold: 4
Under pressure early on and asleep for their first goal. Can't help but feel playing next to The Big Dog when he is adrenalined off his pan is a big ask, but his head went too. Was poor throughout, mind you, and probably could have been put out of his misery earlier on.
Degsi Lovren: 4
Oh Big Dog. For all the signs of improvement, or progression or whatever else you call it, there he is. Mentally weak, physically weak. Run ragged in the first half an hour basically because he was like an over-hyped bellend. Like a jarhead ready to run into war, shouting "kill, kill, kill" and then getting over enemy lines and forgetting his gun. No ta. Undermined his lack of a brain by whacking their lad, getting away with it and instantly raising the bar. What about that one then? Liked his attempt at a keepy-up scissor kick, in the same way I would like someone to chop my arm off.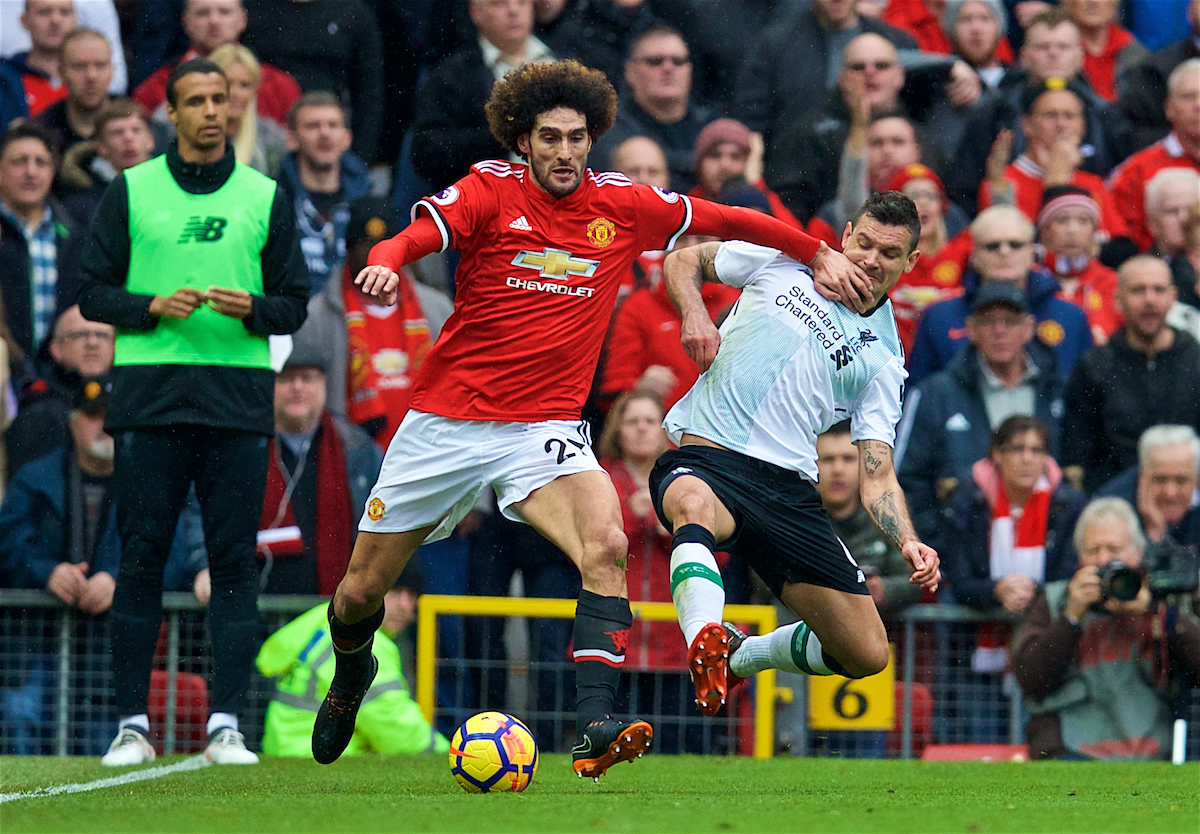 Big Virg: 6
Tried to calm the world down while playing next to a fella who had the manner of someone who had left the chip pan, iron and oven on, the bath running, the front door open and his car defrosting with the keys in. Missed a sitter and went for a big walk for Juan Mata's overhead kick.
Andy Robbo: 6
Guilty like everyone first half of trying to force it whenever he got it but by no means the worst.
Alex Oxlade-Chambo: 6
Great foul, great yellow. Tried to get The Reds playing, which took some doing in fairness. Thought he was one of our better players and was unlucky to come off. That said, our midfield was shite.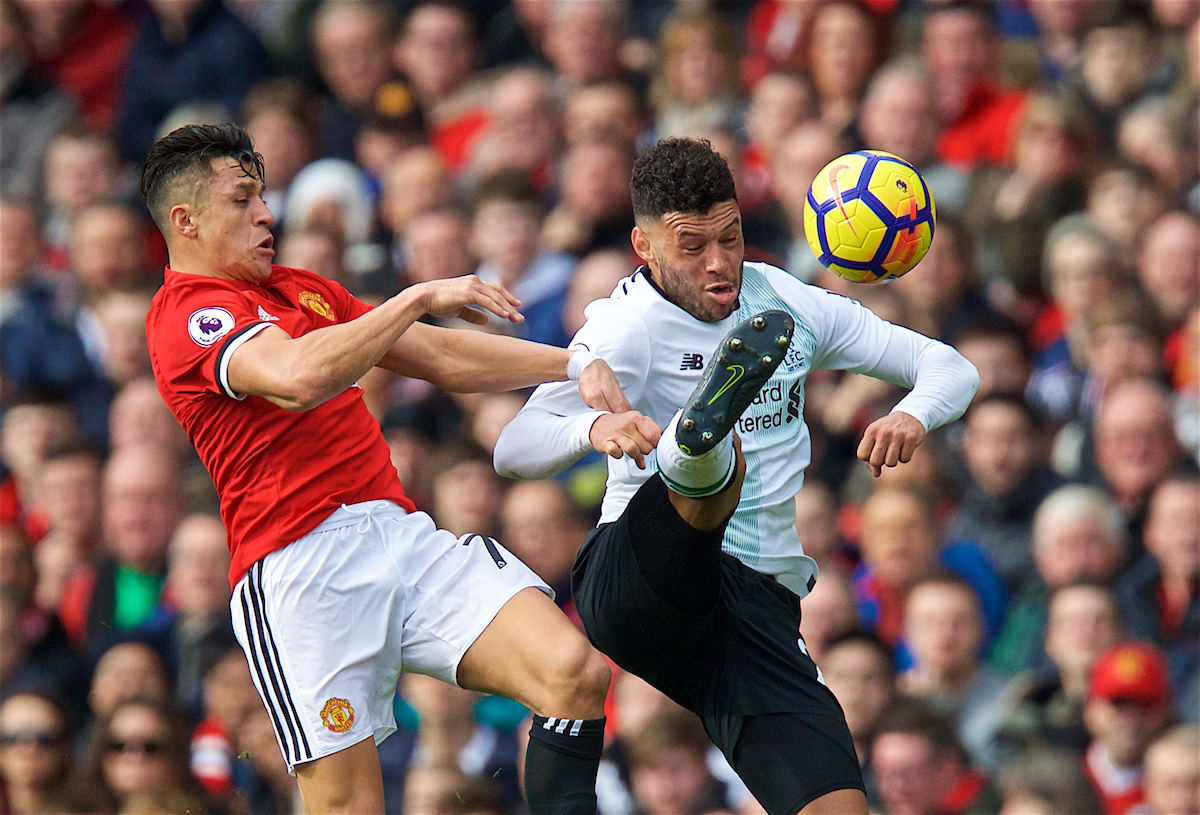 Emre Can: 5
Had hard lines when the ref decided to break our focus and gift them some momentum by giving them a phantom free kick. Didn't really recover. Part of a midfield three that seemed to revel in making bad decisions.
James Milner: 6
Tried to get us playing, tried to keep the ball. But didn't.
Mo Salah: 6
Like trying to play blindfolded in a forest, mate. Everywhere he turned there was a grock booting, pushing, blocking him. No protection from that referee who must have had a memo first thing about players in white socks not being able to take their feet off the ground. Not in it, but then has that chance. That chance. That chance so we could have thrown their referee in our end.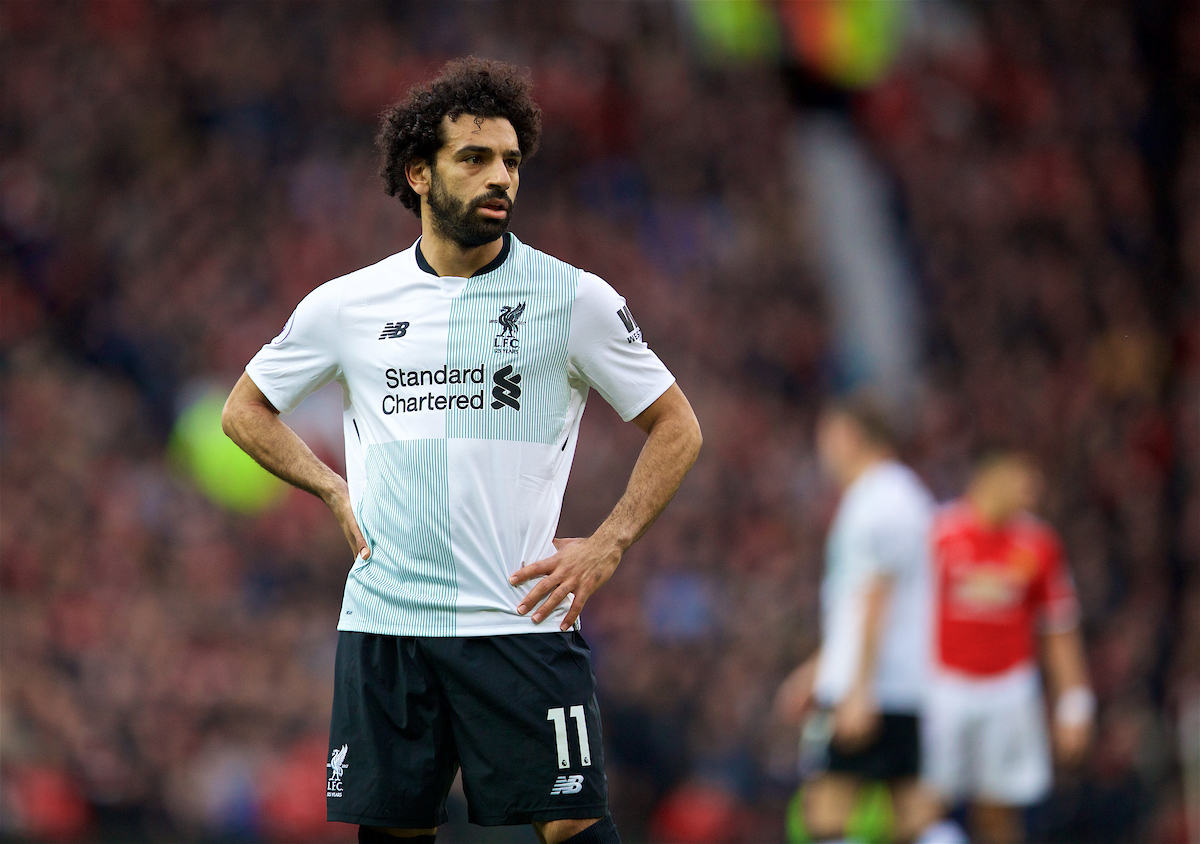 Sadio Mane: 5
Oh Sadio. Took up some brilliant positions, but then gave it away. Took up some decent positions but then gave it away. Dangerous but ineffective in equal measure. A marker for of our lack of game intelligence there today. Does well for the goal.
Roberto Firmino: 7
Thought he was the most effective of any of our front three. Didn't flap it, didn't force it.
SUBS
Gini Wijnaldum:
Did well. Got a brain in his head.
The Rest:
Can't remember.
Recent Posts:
[rpfc_recent_posts_from_category meta="true"]
Pics: David Rawcliffe-Propaganda Photo
Like The Anfield Wrap on Facebook