SO there's Rafa Benitez there, looking all managerial and important.
What a man. Have a lovely big reminisce about them mad days with that mad crazy, needly bastard in charge of us. While you are doing that have a lovely big think about the now and have a look at Jürgen Klopp looking all sound and fit, with his massive big mouth and boss head, and that. I'm not sure if it is allowed to like the both of them at the same time but I think I do y'know.
I'll tell you one thing for free, mind you. I'm not sure Rafa had a better Liverpool team than this current one. He might have had a better spine, but he never had the opportunity to build a better 11. These boys are the real deal. Say what you want mate but trophies and cups and leagues are on their way into these lads' greedy hands, you can smell it.
Subscribe To The Anfield Wrap here
Watch our YouTube channel here
Lagsy Kagsy: 9
Was trying to work a Cagney and Lacey joke into his name for most of the first half, there. Settled on Lagsy Kagsy as the most scouse version of it without the female police melodrama reference.
Made a great save and was generally boss throughout, assured in his positioning, communicative and had green leggings on. Like the Green Lantern but harder. Might be a proper 'keeper, you know. Night and day from that fucking divvy with the zipped-up mouth.
Trent Alexander-Arnold: 8
Thought he covered round all day on whenever they tried to break. Fast as fuck, hard as iron, like Ste Gerrard but probably better.
Degsy The Lovren: 8
Was boss all day long. Got onto my match-going shouts today in a moment of reflection. I am a nuisance who repeatedly shouts stay on your feet and good decision at all our defenders all the time. He made loads of the latter and did loads of the former. Well in, Big Dog.
Big Virg van Dijk: 9
Its beyond a joke how good he is. He completes us. Like, the missing piece of a treasure map or something. X marks the spot, and the X is tattooed all over Virg's back. I might get a 3D printer and print off a massive, big Virg statue and employ him as a doorman in ours.
Andy Robbo: 8
Mad the way he is the soundest Scottish fella since the lads out of Young Fathers. In fact, is he in that band? Wouldn't surprise me. He is fucking boss, absolutely scouse as fuck.
Jordan Henderson: 8
Sad Mackem bastard and that, isn't he? Except he didn't appear overly upset to spend the day taking the ball off of them Geordie Shore fuckers all day long. It was too easy for him and his big arms, in his short sleeve top and that. Mad the way there are no long-sleeve tops anymore isn't it? They all just wear under armour and a shortie instead. Sad.
Emre Can: 7
Like a dog. Chewing everything he found, occasional moments of brilliance.
Alex Oxo-Chambo: 9
Again, he's the one who breaks the lines, wins the ball, legs it through and creates the first goal. When we signed him I thought he was a doom brain. He isn't, he is boss, and clever, and fit, and fast, and everything you want in a Liverpool player. These transfer geeks we have got can't half pick players these days.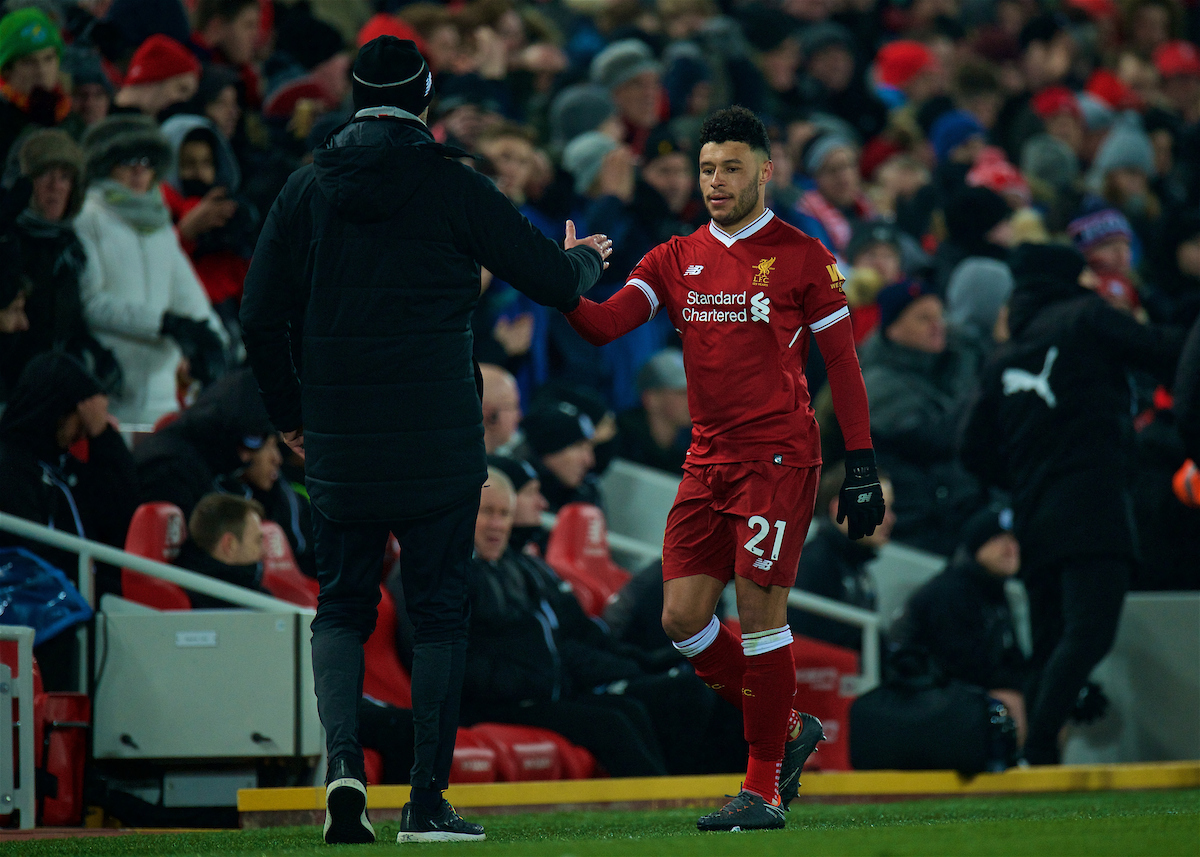 Mo Salah: 8
Stronger than He-Man. Some fucker tried to put him in a Full Nelson half way through the second half and the ref didn't bother giving a freekick. They upped the anti and tried to kick him into the Nile and the ref didn't give a pen. Hopefully saving all our Mo Salah-based decisions for Old Trafford. I'll say it again; the best we have had in 10 years. Don't fucking @ me.
Roberto Firmino: 8
New contract. Give him the keys to the ground. Give him whatever he wants. There is no one better in the league for what we want and need. Tough day, got some rough treatment off their carthorses, batted on like fucking Atherton, mate. Go 'ed.
Sadio Mane: 8
Scored a goal that was better than 90 per cent of team goals The Reds have scored in the past 10 years. It will be lost in a season full of boss goals, mind you. Sharp, bright, hard, fast and boss. His celebrations, lad. Lad.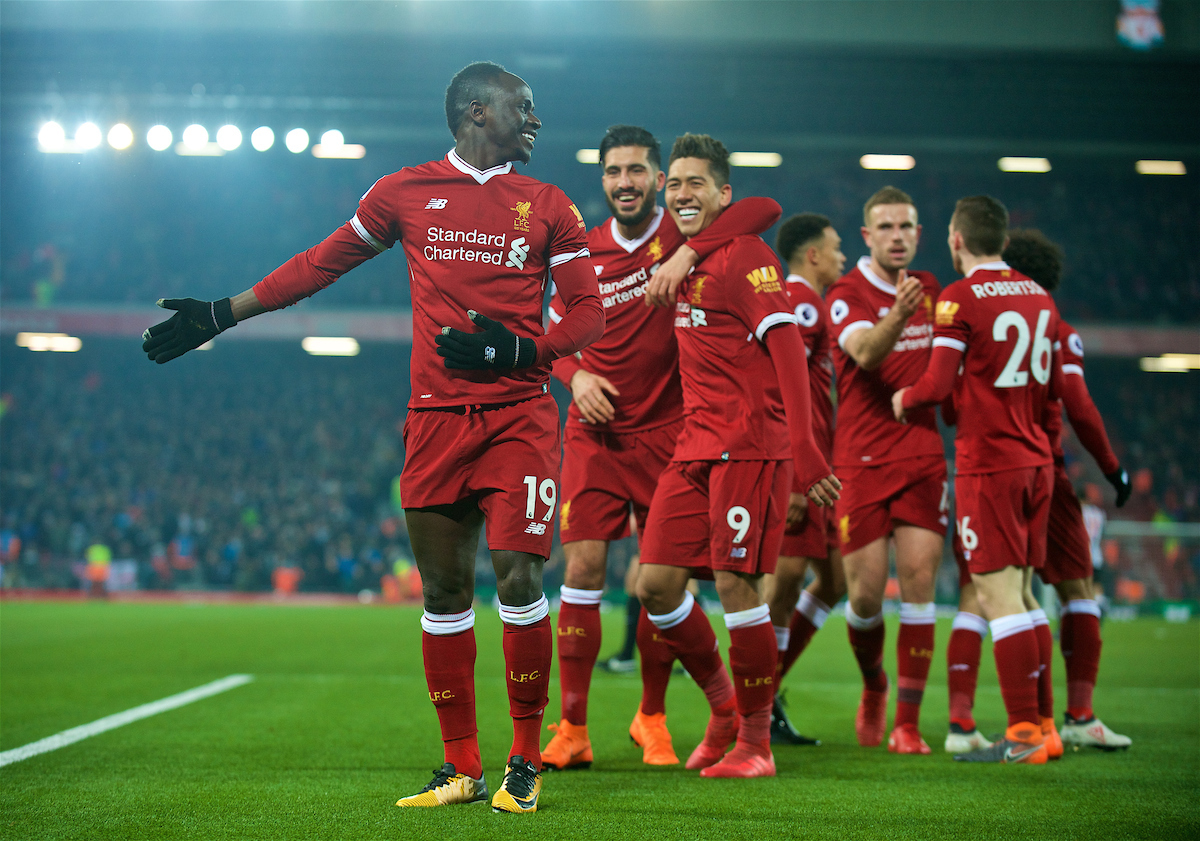 SUBS
Adam Lallana: 
Nice touches.
James Milner: 
He is a muscle man.
Joel Matip: 
Wanted him to go upfront.
"Liverpool never even got out of first gear." ✊️

🗣 Subscribe to #TAWPlayer and listen to our immediate post-match reaction show here 👉 https://t.co/UqnoxWIzVf pic.twitter.com/8VgMZe904Q

— The Anfield Wrap (@TheAnfieldWrap) 3 March 2018

Recent Posts:
[rpfc_recent_posts_from_category meta="true"]
Pics: David Rawcliffe-Propaganda Photo
Like The Anfield Wrap on Facebook