Pre Match
DID I ever tell you that I'm not a massive fan of Roy Hodgson? Yer, I'm not a big fan.
I think I might have gone on record with this at some stage… Anyway, when he was our manager me and my mates used to come up with all kinds of tales to get us through the ordeal. One of them focused around the size of his lad. Not his son who loves a watch and lives in Miami, presumably to get as far away from his auld fella as possible, but the one hanging in his penile region.
You see, we spent a significant amount of our time reckoning that his lad was enormous, massive, grotesquely huge. Not in a good way, mind you. I'm not sure how we started with this particular theory but I think it focused on Hodgson's reported intelligence and love of reading.
In Ancient Rome and Greece, the theory had it that the cleverest men had the smallest willies and the athletic warriors were doom brains with massive lashes like animals. I think we flipped this theory for Hodgson because he liked to think he was intelligent and we had him down as a fucking idiot.
Anyway, as I was saying. His lad wasn't a big, massive, boss one. It was, in effect, a nuisance. A growth. Picture the torso of a dead animal, possibly a big cat, wrapped in a translucent skin. Something he had to lumber around with, like a curse handed down to him by the gods. One so bulbous and heavy that he needed to erect a scaff tower just to give it a wash.
Imagine having a lash like that. Imagine the daily chore of lumping it around, like a dead otter. Imagine buying kecks. Imagine having a piss. Imagine seeing something arousing and the associated lightheadedness. Fucking hell mate, no wonder he is a horrible fucker.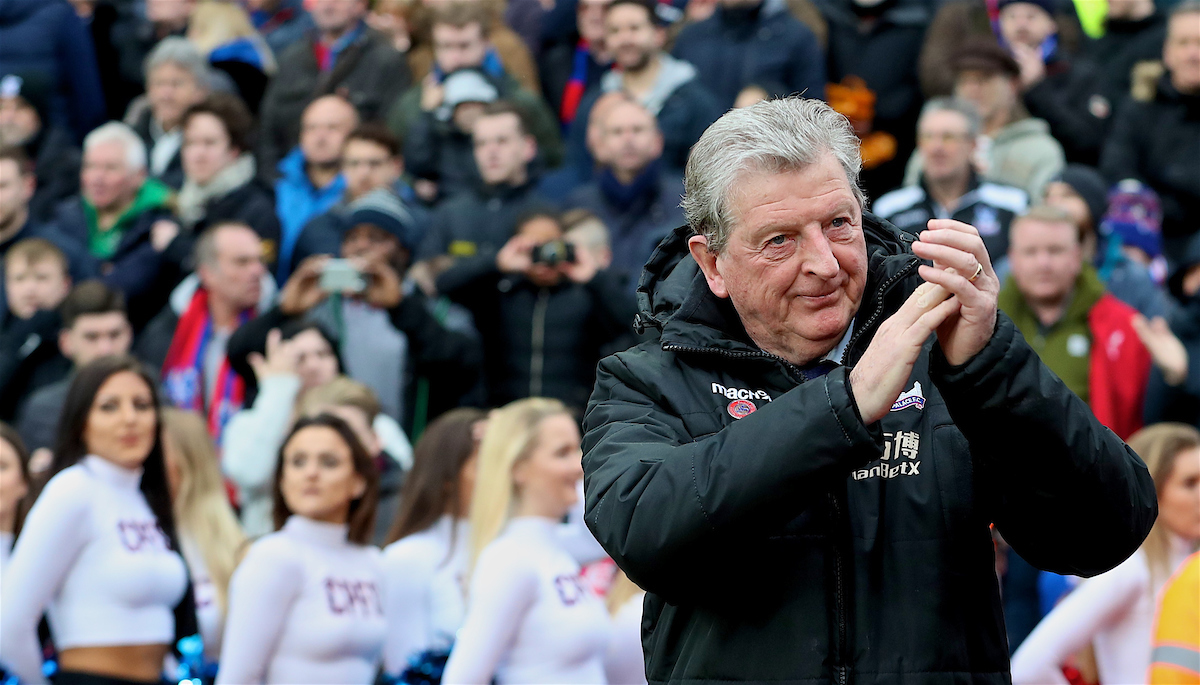 Post Match
First half they didn't so much park the bus, as plonk The Hodge's massive flaccid cock across their half. Blocking space like a half-inflated bouncy castle. Is right though, The Reds. Stole that one.
Kagsy: 7
Great save from Wilfried Zaha first half there and is unlucky for the pen. If you would rather Si The Mig's approach of standing still or turning into smoke we would have been two down instead of one after 13 minutes. Made a decent save from the Mane sent off/took off freekick.
Trent: 7
The obvious danger was down their left channel and unfortunately for Trent he got left alone to deal with it. Karius got him out jail for the first but then as per we let them do the same thing time and again until they prosper from it. Did a foul throw. Might have to retire now, not sure, will check the rules. Was excellent second half, you know.
Matip: 5
Wants fucking for his role in the pen. Fifty lashes, mate. Flogging like an ox in biblical times. It is desperately bad defending. Block his fucking run for fuck's sake, it's their only threat. And while you are at it stop kicking the fucking ball out. Should be dragged at half time and made to run home.
Won his first header of 2018 in the second half which is nice. Kicks the ball like no-one else on earth. That isn't a compliment.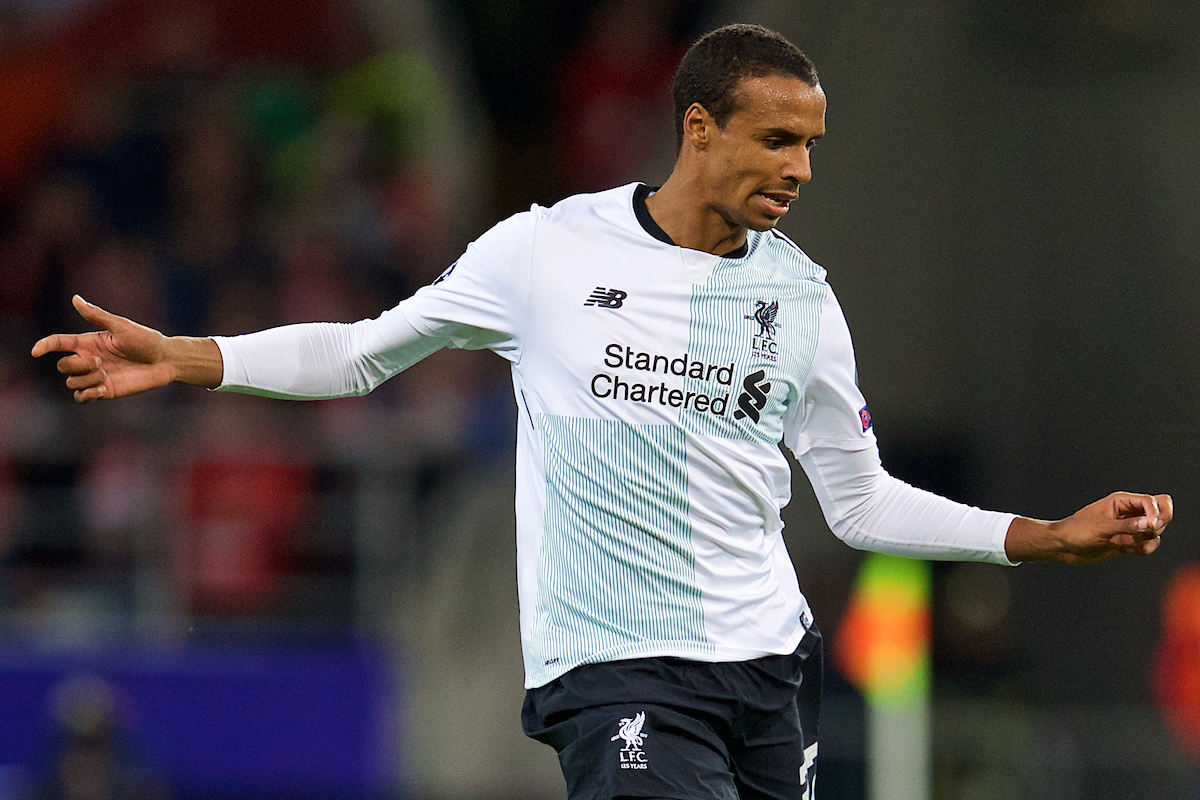 Virg: 7
Fucked Matip off after their goal and marked Christian Benteke like a grown up instead of a big, giant daffodil. Looked like one of the few who anchors a bit of a scrap. Sloppy in the extreme for their second chance in a minute. Great interception late on.
Robbo: 8
Did well when they broke and Zaha was nearly in. Tried his best, great attacking threat all day. Got better and better as the game went on.
Hendo: 7
Loses the header for the pen but in fairness Benteke had a 15-yard head start on his standing jump because big Joel Matip parted like the Red Sea for Benteke like he was fucking Moses or some shit. Covered some holes well, tried to help his full backs.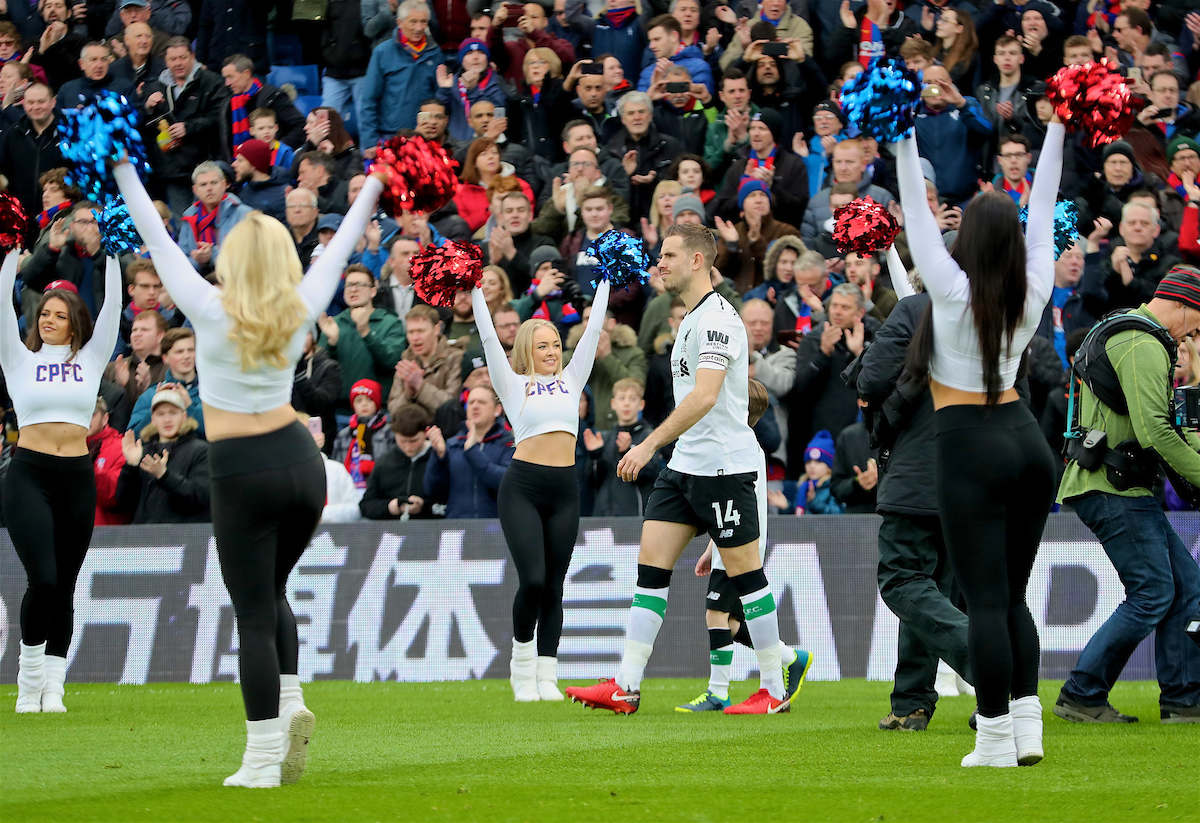 Wijnaldum: 5
Had the shits and lost two stone. Played like it.
Milner: 7
Gave away shite freekicks around our own box which was his main contribution first half. Throws the greatest preki since Preki for Mane's goal, mind you. As per he grafted all day long.
Sadio: 8
Great ball to Trent first 10 minutes where Trent should do better. Gets booked for diving when he got booted by their lad. Sound that, isn't it? Unlucky for the goal, cleared one off the line from Virg for some reason. Best player first half and starts the second in the same way but with more luck. Wins the ball, starts the play, great movement great goal. Handballed it for a laugh and proved beyond doubt that all English referees are absolutely bananas. Got took off so he can bang the winner against the Blueshite. I'm alright with that.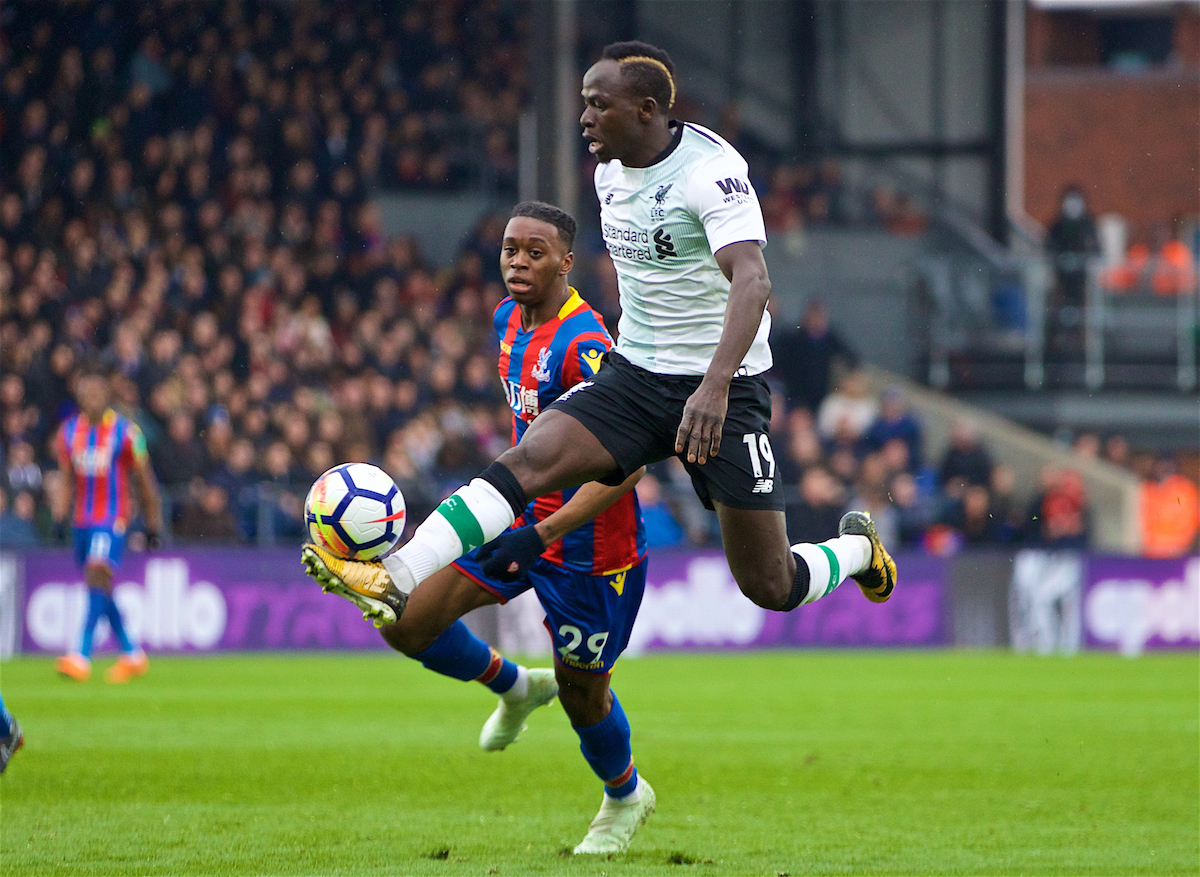 Mo Salah: 8
Same as against Manchester United really. You try playing footie smothered by an elderly gentleman's enormous flaccid cock. It's not easy. Still unlucky not to have scored at least two before his goal. If I had hair mate, I would be perming the fuck out of it.
You can have our house if you want, Mo. Just let me know. It's alright. Upstairs bathroom needs doing mind, and the doors haven't got handles.
Firmino: 7
Tireless, isn't he? Option all day. Would like him to get a rest every now and then but y'know. Fuck it. He can have the World Cup off.
SUBS
Lallana:
His season in one day. New Crowded House remix for the World Cup.
Oxo Chambo:
Sound.
Degsy:
Swept up. Nicely.
"I think what you're starting to see is a DNA in them that is enabling them to find ways to win games of football."

" I think what we're seeing is an ability to win ugly." 👊

Today's Palace Post Match Show is FREE & out soon!

Subscribe for more: https://t.co/JaNSChm2u9 pic.twitter.com/241yofIqmA

— The Anfield Wrap (@TheAnfieldWrap) 31 March 2018
Recent Posts:
[rpfc_recent_posts_from_category meta="true"]
Pics: David Rawcliffe-Propaganda Photo
Like The Anfield Wrap on Facebook