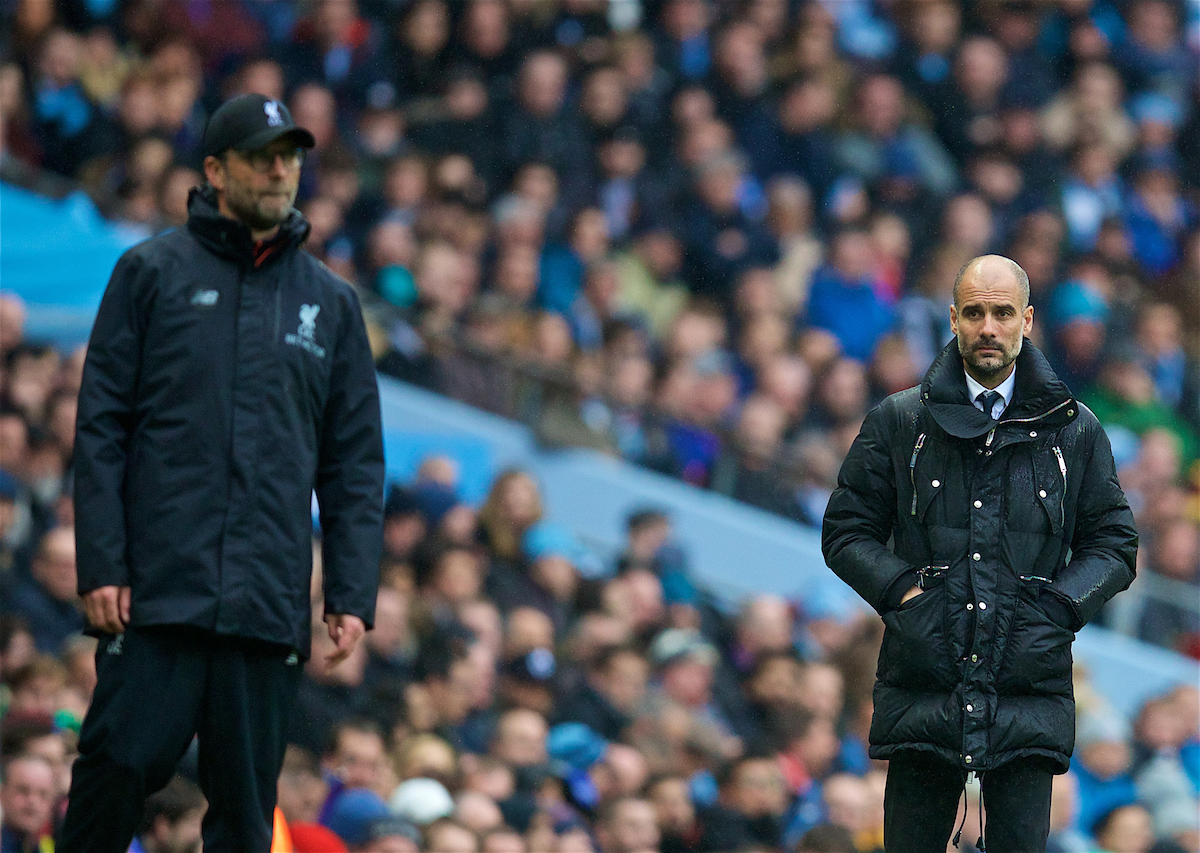 I LOVE magic.
Since I was a young boy I've been captivated by someone's ability to make things disappear or to make something materialise from nowhere. I was always amazed by how even the most hardened of grown ups around me were astounded by these magical moments, which just confirmed in my mind that something wondrous had taken place.
As I got older and started to learn how most magic tricks were done I became less enamoured by someone's ability to make the Statue of Liberty disappear (spoiler alert: it didn't), and more interested in the world of psychological magic. Regular readers and listeners will no doubt have heard me mention Derren Brown on numerous occasions, and my fascination with that world led later in my adult life to an interest in all things psychological. It still amazes me to this day that so little credit is given to the power of our brains, especially when our brain is the main thing which separates us from wild animals roaming the planet.
When people in 2018 talk about mental health as being some new thing despite us having been talking about physical health for years simply astounds me. Everyone's happy to accept that someone's heart is a bit dodgy after years of smoking, but mention the fact that the most complex part of our bodies is damaged in some way and many people still react with disdain and disbelief. Truly mind boggling.
What now intrigues me most about our powerful operating system, though, is how, if you know enough about it you can hack into your own in order to improve performance and, if you're very skilled, hack into the minds of others.
It's again a general ignorance to this magical power available to us all which makes anyone not aware of it vulnerable to being exploited. We see it every day in the world of politics, in the media and in advertising. I still know people who think that they're immune to the power of advertising yet find themselves inexplicably humming the song from a Dairy Milk advert while they suddenly feel the urge to eat a bar of chocolate.
So, what's the point in all of this and how does it have anything to do with a football website and podcast?
I've realised this week that there's a great magic trick being played on the entire Premier League which very few people seem to have noticed and, more poignantly, very few people seem to mind.
We're all being conned and we're lapping it up because, especially at Liverpool Football Club, we trust the people conning us. It's an old school confidence trick combined with one of the greatest forms of misdirection you'll ever see (or, more appropriately, not see).
For those who aren't as fascinated by the world of psychology and magic as I am, misdirection in this sense is basically the art of making people look elsewhere while you pull off a trick. It's the reason magicians can take your watch off your arm without you feeling it and pickpockets can steal your wallet from your jeans pocket without you having an inkling that it's gone.
In its most basic form, it's shouting "LOOK OVER THERE!" to give you time to run in the opposite direction.
The biggest form of misdirection being used in the Premier League right now, not just by Liverpool but by every other top six side is this:
"EVERYONE LOOK AT MANCHESTER CITY!"
Now that you're aware of it, let your mind wander to all the times over the past few months when you've heard someone from a football club mention Manchester City as a reason for their own club's shortcomings.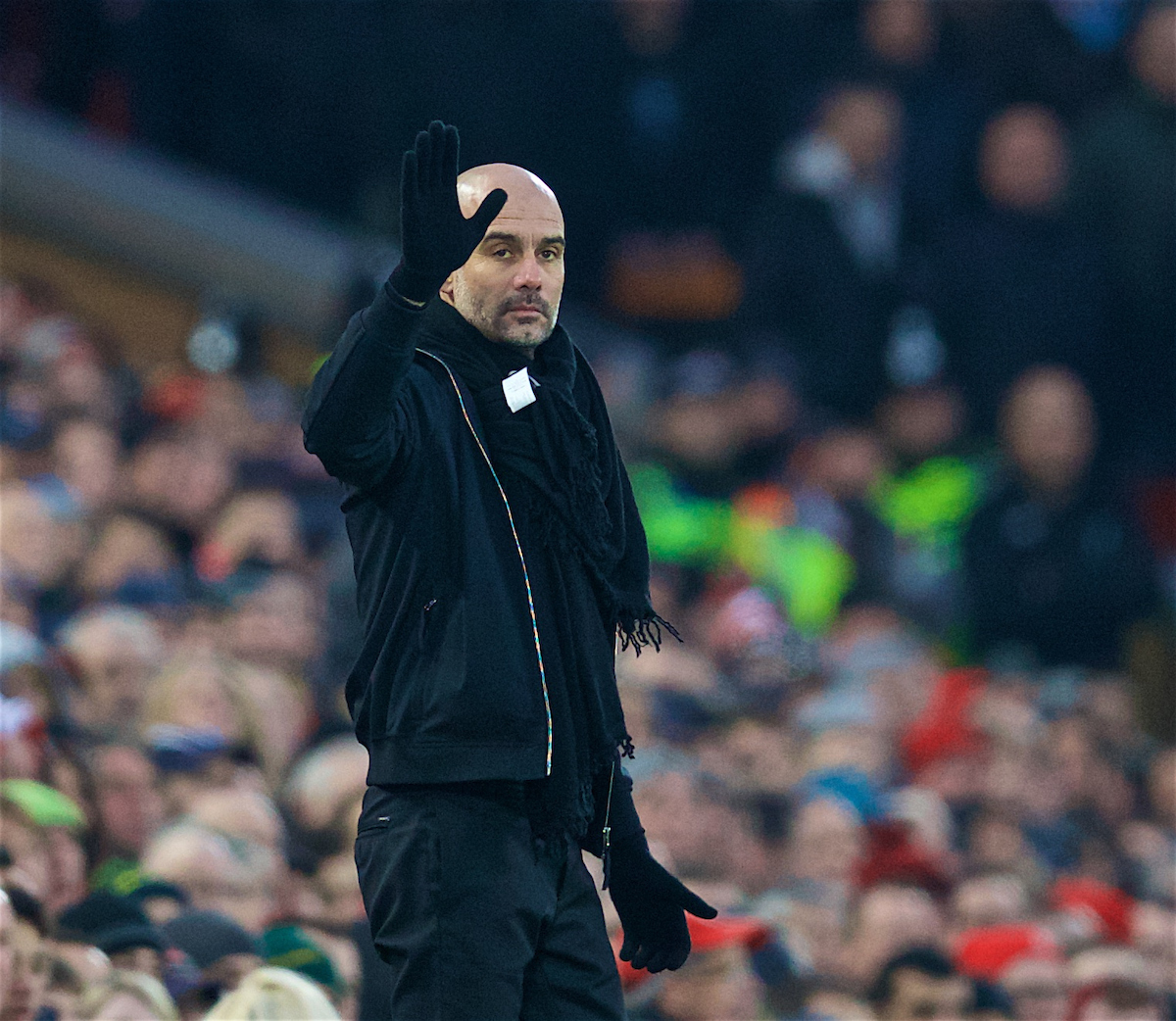 Our own elite manager was doing it in a full-length article at the weekend, which is when the penny dropped for me.
"We can't possibly compete with Manchester City so we have to do it a different way."
Don't believe a word of it.
At the moment, on the pitch, Liverpool Football Club is on course to accumulate 74 points based on its points per game ratio so far this season. Obviously, there are arguments that we should accumulate more than that by finishing the season in a stronger fashion than we started it, but for every argument that can be made that we'll get better, there's a counter argument that starts with "we sold Philippe Coutinho and didn't bring in another player".
Let's be generous, though, and say that we'll hit the 80-point mark this season. Eighty points was never going to be enough to win the league, whether another team had a record breaking start to the season or not. So why is Manchester City in any way relevant to us right now? We've played them twice in the league, winning one and losing one. Literally a neutral effect on our league position relative to theirs. We had the same opportunity to buy more players in the summer and the same opportunity to buy more players in January. We chose not to.
Ah — you might say — but Manchester City have an unlimited pot of cash that can be spent accumulating players, which is why they started the season so well.
Perhaps. As has been well reported, they've spent just over half a billion pounds on players in 19 months since Pep Guardiola arrived in sunny Manchester. Astounding, you might say. Ruining the game, you might cry.
But so what? So what if Manchester City pays £43million for a player from Monaco? We paid £35m for a lad from Arsenal. They had to replace all of their full backs in one fell swoop because previous managers had allowed their title winners to age together and their legs fall off simultaneously. Yes, you might say, but we wouldn't have been able to afford to replace those players all at once like they have.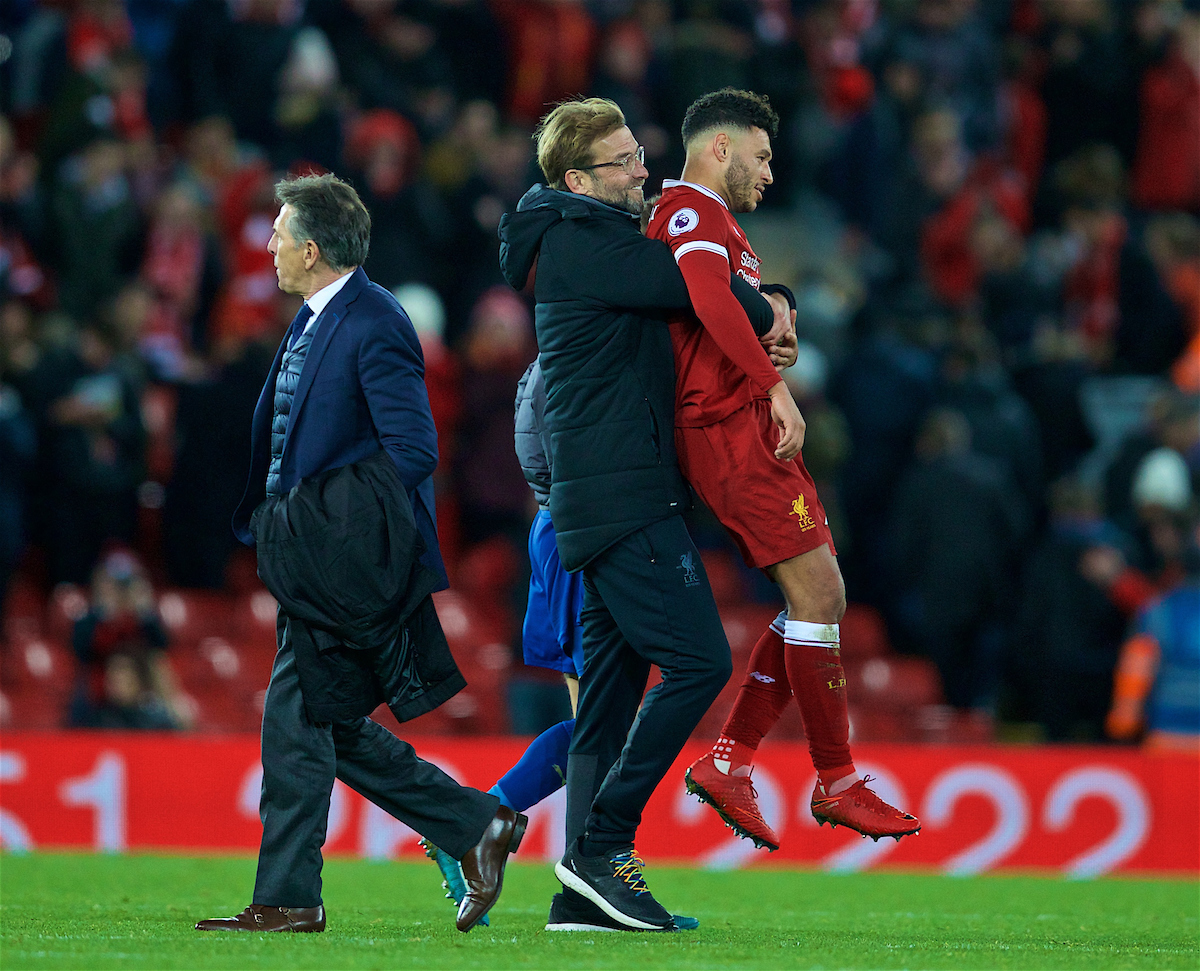 And I'd say, why the fuck not?
Well, you might proclaim from the back, Financial Fair Play and all that.
Ah, the wonderful distraction of FFP. How our owners must wish that it had been enforced in the way that they thought it would when they bought the club. FFP was the perfect excuse. FFP was the magic trick that would allow us to rein in the spending of our rivals while giving us an advantage over everyone else because of our size.
But it hasn't happened, so it's time to change the record.
Manchester City have spent more than its entire annual turnover on transfer fees, without any second thought. Why? I'd guess the club is confident that UEFA won't touch it because it's too difficult politically to do so. After all, Paris Saint-Germain have been spending money it couldn't justify by reference to its income and nothing has happened to the Parisian giants. Will UEFA really throw Man City and PSG out of the Champions League or punish them in some other significant way? It's incredibly unlikely.
And yet, whenever our manager and owners decide that their chosen model is to buy calmly and patiently rather than accumulating world-class players all at once, they can't help but point at Manchester City and shout "LOOK, THEY'VE GOT MORE MONEY THAN US!".
However, as our own manager has admitted, for the vast majority of the time it's irrelevant how much money they have as far as we're concerned. We don't care what our neighbours are buying for their garden because we're looking after our own rockery.
We didn't want to buy Kyle Walker, so they could have paid £20m or £200m for him and it wouldn't have made a difference to us.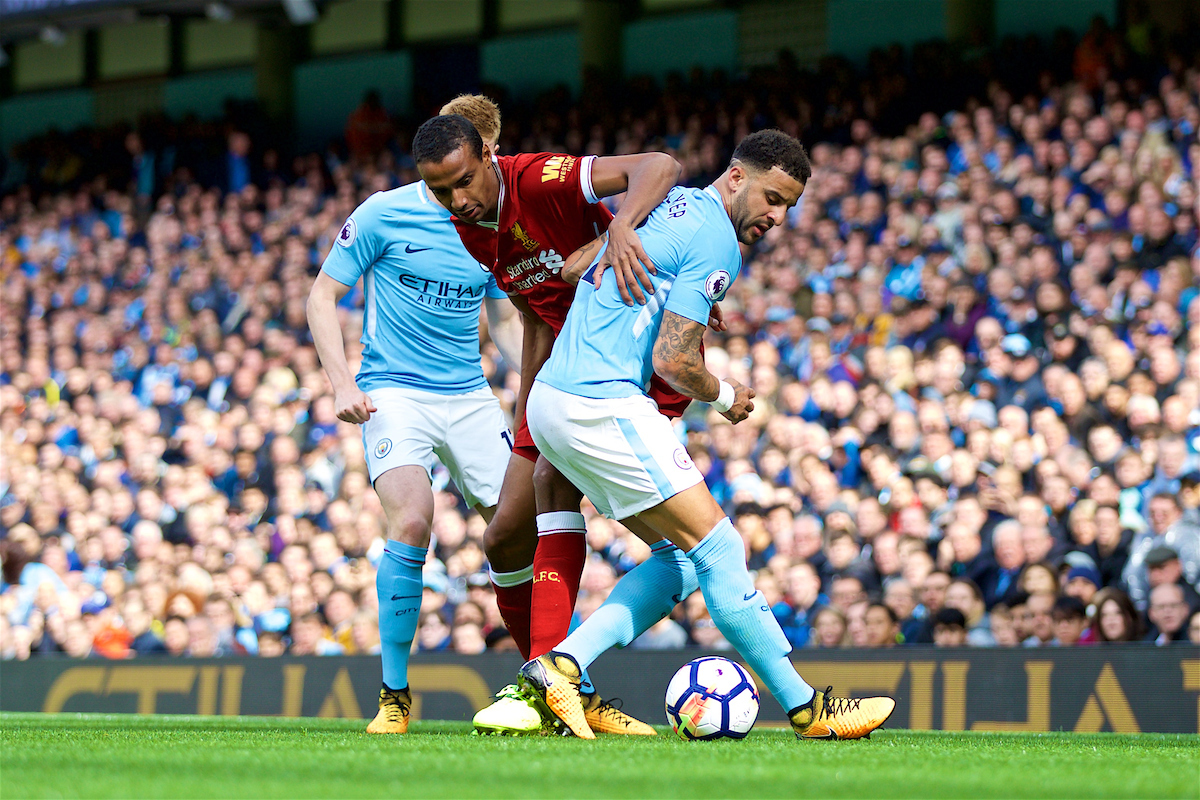 Remember, the club continues to play this huge red herring of a magic trick despite us having just paid a world-record fee for a defender, paying enough to make sure that the very club that we hold aloft as the reason for everyone else struggling couldn't take him from under our noses.
We pay £75m for a player one minute, and plead poverty the next.
In the Jürgen Klopp interview that I referenced earlier, Man City's pursuit of Riyad Mahrez for £60m, allegedly to cover for the injury to Leroy Sane, was referenced, to which Klopp replied "Next level, eh?".
What amazes me is that no one says "next level of what?". Are we saying that we can't afford to pay £60m for an attacker who could help our season when we've just sold one of our best attackers for £142m? Really? If so, why and, if not, why does the club keep making these noises?
I'm all about getting into the details and the specifics of any given situation, and this is no different. We say we can't do what Man City can do, but we don't need to, do we?
How much extra would it have cost to bring Naby Keita to Anfield in January? £20m? £30m? Whatever the number was we could afford it, but we chose not to spend it. That had nothing to do with Manchester City who, remember, ultimately refused to pay Leicester what they wanted for Mahrez and pulled out of the Alexis Sanchez race, so have their own self-imposed boundaries that they're not prepared to cross.
Self-imposed being the operative words here. The top six clubs are all just choosing their own self-imposed lines not to be crossed, and those lines aren't drawn by Manchester City, they're drawn by the billionaire owners of each club.
In the same interview, Klopp mentioned that Mike Gordon said to him about Man City, "sorry they can do that and we can't".
Sorry they can do what? Spend £60m on one footballer? We can and we have. We are just making choices not to do it more regularly. Jürgen himself said in reply: "I know that's impossible. So I don't think about how we can compete."
Think about that for a second. The manager of Liverpool FC saying "I know that's impossible" when talking about the amount of money the multi-billionaire owners of a club can spend having just sold one of the club's most prized assets.
What is it exactly that's impossible? Spending half a billion in 19 months? That's fine, we don't need to do that. Is it impossible to spend £60m in one month? No. £100m? No. Is it impossible to make sure that if we let one of our best players leave during a season that is very much alive, that we have a suitable replacement coming in, perhaps a lad we have already bought? No, it's far from impossible. The bigger question is what is the club willing to do to make things possible.
It's worth noting that these aren't the days of a billionaire Russian oligarch having more spending power than everyone else put together and changing the goalposts. This is the era of the top clubs being owned by multi billionaires with different ideas of how much of their wealth they want to invest in this particular toy.
Manchester City's owners clearly have a wider strategy than most others to build a brand and a worldwide network, but that was a choice made by them as investors. They chose to invest heavily relative to the world of football in order to build a worldwide dynasty. They did so from a position of relative weakness and showed huge ambition and aggression to take the club and its network to where it is today. But they didn't decide what all of the other clubs should do in reply.
Ironically, we now have Manchester United joining in with the bleating about their "noisy neighbours". Manchester United, the single richest football club in the world. A club which has just bought the best player from one of their oldest rivals and paid him over £500,000 per week. A club which bought that player from under the noses of Man City because the blue side of Manchester wasn't prepared to match the salary offered by Man United. A club which paid over £90m last year for a young midfielder with huge potential and paid £75m for a centre forward with doubts about his big-game mentality.
The owners at Arsenal have been singing this tune and pointing at the Etihad with as much passion and vigour as they possibly could for years now. "We've paid for a stadium", "we don't have their type of money", "we're doing it a different way".
Great, but two of Arsenal's biggest shareholders are worth $8.1billion and $12.9bn.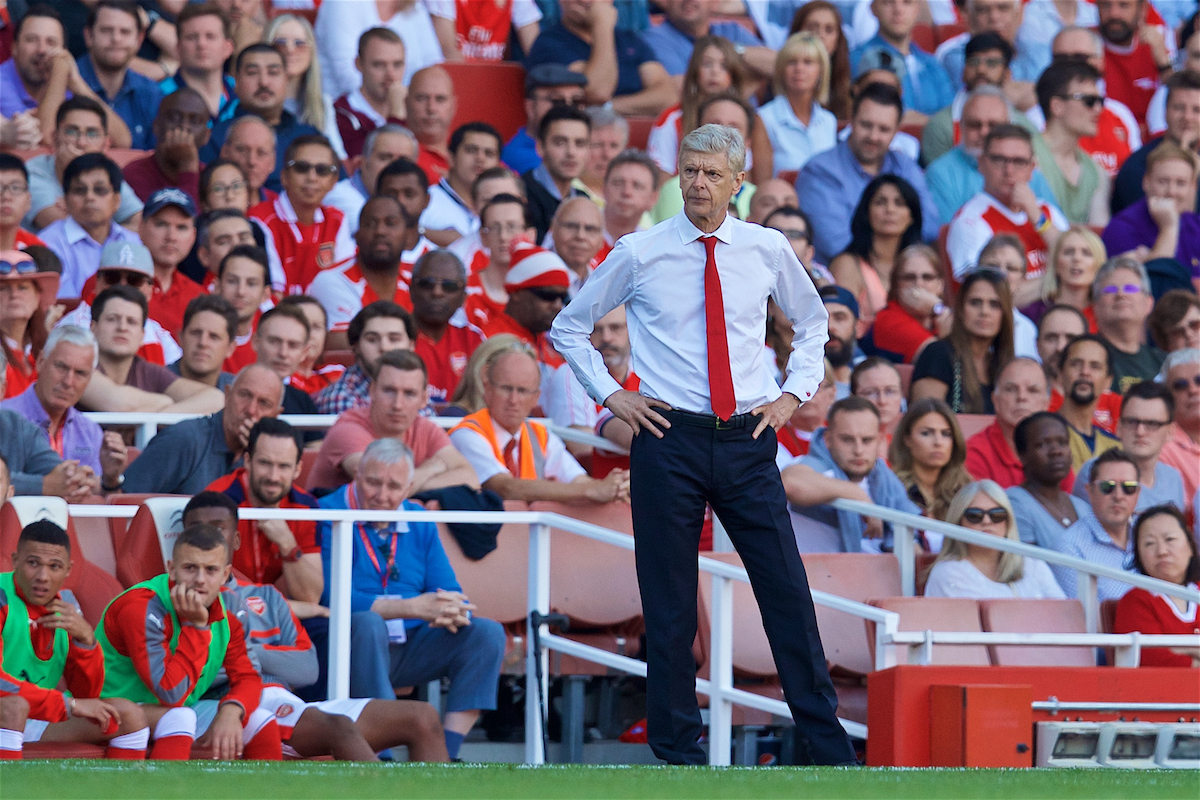 Hardly paupers, are they?
We even now have Chelsea complaining that Man City cannot be matched. Whatever happened to the Russian oligarch who ruined the game previously?
I have always supported the current owners of Liverpool FC on the basis that there were mitigating circumstances as to why they didn't spend more money than they did in the past. There was a mess to clean up when they came in, then a series of managerial disappointments and structural issues within the club. But I wrote an article last summer about how they now seem to have their ideal team in place, both on and off the pitch, so the time for excuses is over.
The manager and owners can tell me that they want to do things differently. They can tell me that there is a plan in place that they think will deliver a Premier League title. They can tell me that they didn't overpay to get any other players in January because of that plan (despite overpaying to get the centre back we wanted), and they can all risk the rest of this season on that gamble (and make no mistake it is a gamble), but please don't tell me it's because we can't compete with Manchester City.
That's an absolute red herring that none of us should buy.
Tell us you made a decision to do it in a certain way, but don't make up nonsense that we don't have the money to compete. We've just sold one of our best players for £142m and the club has increased in value by anything up to £2bn since Fenway Sports Group bought it. I appreciate that the owners provided a loan to build the Main Stand, but what funds have been spent by FSG on players that we see on the pitch? We have the money and, for whatever reason, a decision has been made not to spend it.
That has nothing to do with Manchester City.
We're all falling for a trick played by a handful of billionaires telling us they're all skint compared to the bigger billionaire when, in reality, they're just all making different decisions about how much of their huge sums of money they want to spend on our football clubs that they're currently playing with for their own personal gain.
Is there an argument that the spending of elite clubs is ruining the game for everyone else? Absolutely, and something should be done about it before it's too late.
But don't let any other elite club con you into thinking it's only Manchester City to blame while simultaneously convincing everyone else that they can't compete because of a relative lack of funds.
That argument can only ever stack up if and when we are buying players to our absolute financial limits and are outspent by a club with access to more financial resources.
Until then, the limits on us are largely self imposed, and we shouldn't be complaining about any of our neighbours.
To crib a famous quote:
The greatest trick the multi-billionaire owners of elite Premier League clubs ever pulled was convincing the world they didn't have enough money.
EDIT: The one key point that has been raised in reply which I should, in hindsight, have covered is one relating to the limitations (both by various rules and good business sense) of not being able to pay more in wages than we do currently, because of our relatively high ratio of wages to turnover, especially in comparison to our rivals.
There are two basic responses to that very valid point:
1. I'm not for a second suggesting that our owners should risk the future financial viability of our football club, or that we need to start competing with Manchester United's offer to Sanchez (which, interestingly, Man City wouldn't compete with either). What I am saying is that any financial issues, including salary restraints, do not justify us not buying the few extra players we needed, either in January or previously.
Coutinho and Daniel Sturridge were two of our highest earners (probably our two highest before Virgil van Dijk arrived), and have both now departed, albeit the latter only on a loan for the time being. Keita's wages must already be budgeted for, so bringing him in wouldn't have made any difference to our wage to turnover ratio, nor would it have done if we'd brought in another player on the list of targets who I doubt will be commanding Sanchez-type wages.
We should all bear in mind that the likes of Roma's goalkeeper Alisson are unlikely to be on anywhere near the wages we pay as standard, and the fact that none of our main rivals are currently looking for a goalkeeper means there's no risk of a bidding war to push those wages beyond what we can afford. Accordingly, a failure to act was through choice, not a lack of affordability in comparison to our rivals.
2. Even if we accept that we can't match Man City's wages because their turnover is greater than ours, the next question we have to ask is how is that the case? Based on a quick search of the internet, when Sheikh Mansour bought Man City in 2008, the club's turnover was around £87m. Our turnover was around £170m when FSG took over in 2010.
From what I can see from recent figures, they're now at £392m and us at £302m. So, in very rough figures, we've increased our turnover by about £18m per year under FSG and Man City have increased by around £33million a year.
So, off the pitch, we've been less aggressive than they have as well. I can see little reason or justification for that other than our owners wanted to invest less than Man City's owners to grow at that rate, which is strange considering that their initial plan was reliant on FFP and how we would be in a strong position if it was enforced, given our global size and appeal.
I accept that FSG took over a club with difficulties which Man City's owners didn't have to contend with, but that huge disparity in growth does nothing for me other than demonstrate a vast difference between the two ownership groups in their ambition and willingness to invest more for bigger returns.
Again, supporting the main point of the article, the decisions made by the owners of Liverpool FC were made of their own volition. They are multi billionaires who chose what sums they were willing to risk, and have chosen to grow the club at the rate they have. Any restrictions with regards to turnover are, therefore, also mainly self inflicted.
"It's a relative success for Liverpool FC to finish fourth if it then enables us to challenge for trophies in a couple of years with constant access to the Champions league, the players that brings and the money that brings." 🗣

✍🏼 Subscribe to listen: https://t.co/oFCRQeLGZi pic.twitter.com/x47XKjBRbI

— The Anfield Wrap (@TheAnfieldWrap) 7 February 2018
Recent Posts:
[rpfc_recent_posts_from_category meta="true"]
Pics: David Rawcliffe-Propaganda Photo
Like The Anfield Wrap on Facebook