Pre Match
WHAT'S your favourite Davie Moyes moment?
There's plenty to choose from in fairness. I was a big fan of his half-time team talk in the FA Cup semi when he swallowed his undies and Big Andy Carroll lolloped that header rar in. Or his leaving doo from the Blueshite when they brought out all them old favourites who had played for him and never beaten them Kopite gobshites.
But I think my favourite was the Luis Suarez dive celebration at his feet when he jumped off the bench to have a lovely stand and watch with his hand in his pockets before sitting down again. You don't have to win things to be a winner, but he is a winner alright. We will batter these tramps here today.
Full Time
Ha ha ha, told you. I tell you what is mad. How the friggin hell did Patrice Evra manage to convince them to pay him money to stand still? It was like walking footy mate, he'll be playing with Bobby Robson next week, him.
The Reds are boss, another team dispatched with a minimum of fuss. Its got the making of something this side, this season, next season and beyond. There is something in the air, I am telling yer. Go 'ed, the boys.
Just by way of a proviso on these scores by the way, I took my lad the game today, so I was a bit distracted; what with him making me play a three-hour game of observational mastermind. My head was kettled after 15 minutes of the first half after answering 170 questions since kick off on the ins and outs of everything from why is there a bag on the pitch, to why didn't Sadio Mane just pass it, to can I have my drink, to can I have my drink, to can I have my drink, to me fiddling about with an apple juice carton and a fucker of a little straw until I looked up and everyone was going off there pan, including my lad, 'cause Emre Can had scored. He also asked just after the goal: "Why did God invent footy?"
I looked at him and rather than delve into the wider theological theories about God, and Jesus and that, I replied: "Because he is sound yer know".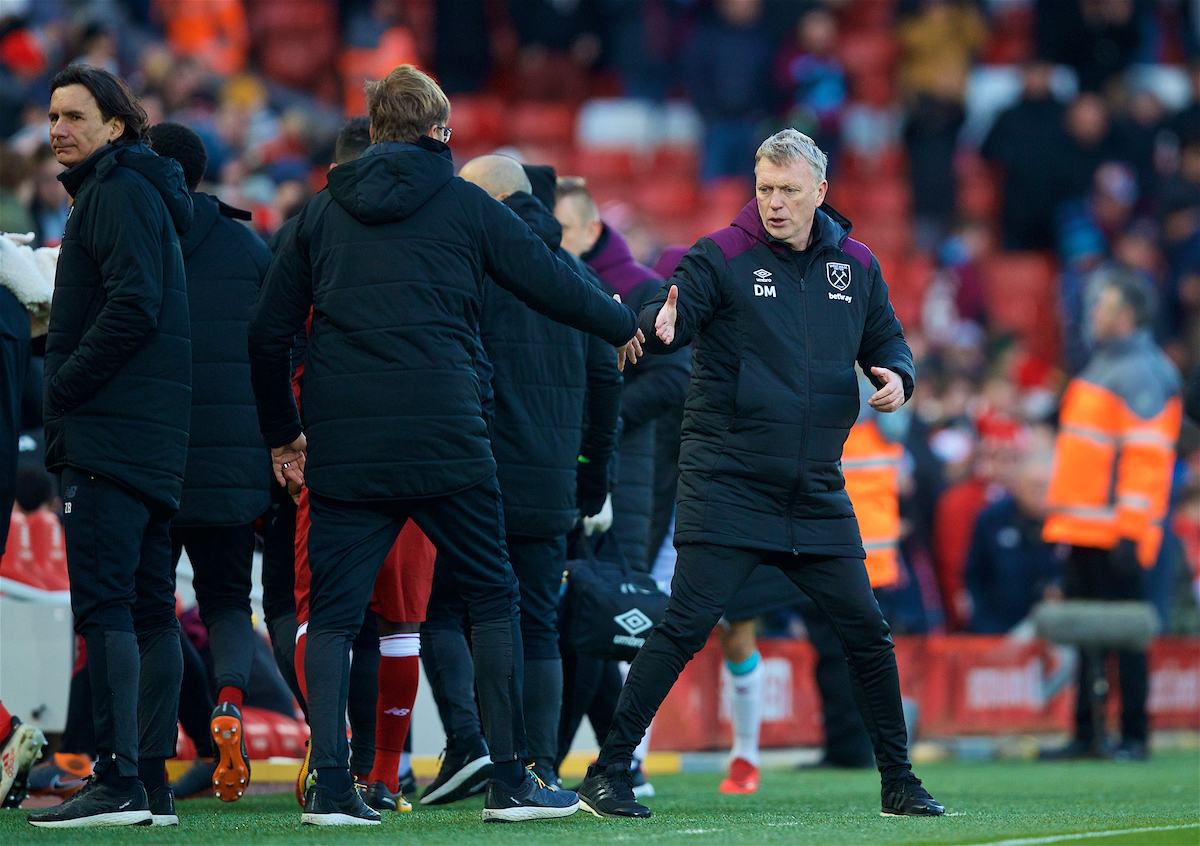 Loris Karius: 7
Made a couple of good saves and played footy really well, including playing his part in the buildup to the Mane goal when the whole world, including God and his lad were screaming at him to twat it. Looked like he went down in bits for their goal from where I was but that might be harsh.
Trent Alexander-Arnold: 8
Tried to wallop Evra a few times but was put off by him literally standing still for 90 minutes. Boss though, was everywhere down the right, strong in the tackle, attacked really well and spent ages after we scored the second telling everyone to switch on. Future captain him, mate.
Joel Matip: 7
Had a mad first half where he got rolled by Marko Arnautovic about 10 times in three minutes and then started just tackling him instead, including a few where he ran on his knees for a bit. A funny one him.
Big Virg van Dijk: 9
Might turn out to be one of our most important signings in a long time. He's our best centre half in 10 years but also might be one of our best playmakers since your man Xabi Alonso was smoozing about looking all cool and that. Won every header, played every pass.
Andy Robbo: 8
Thought he was great again, there. Left a big hole for there goal, but in fairness he probably thinks he is going to get played in instead of Emre losing it. (Did that happen? I was tying a scarf and picking up a glove for most of the second half.)
Emre Can: 8
Scored apparently. A header or something. Well in. Bossed the midfield, had a few of his usual mind wanderings where he is thinking about getting a bath or Vidal Sassooning his hair and that.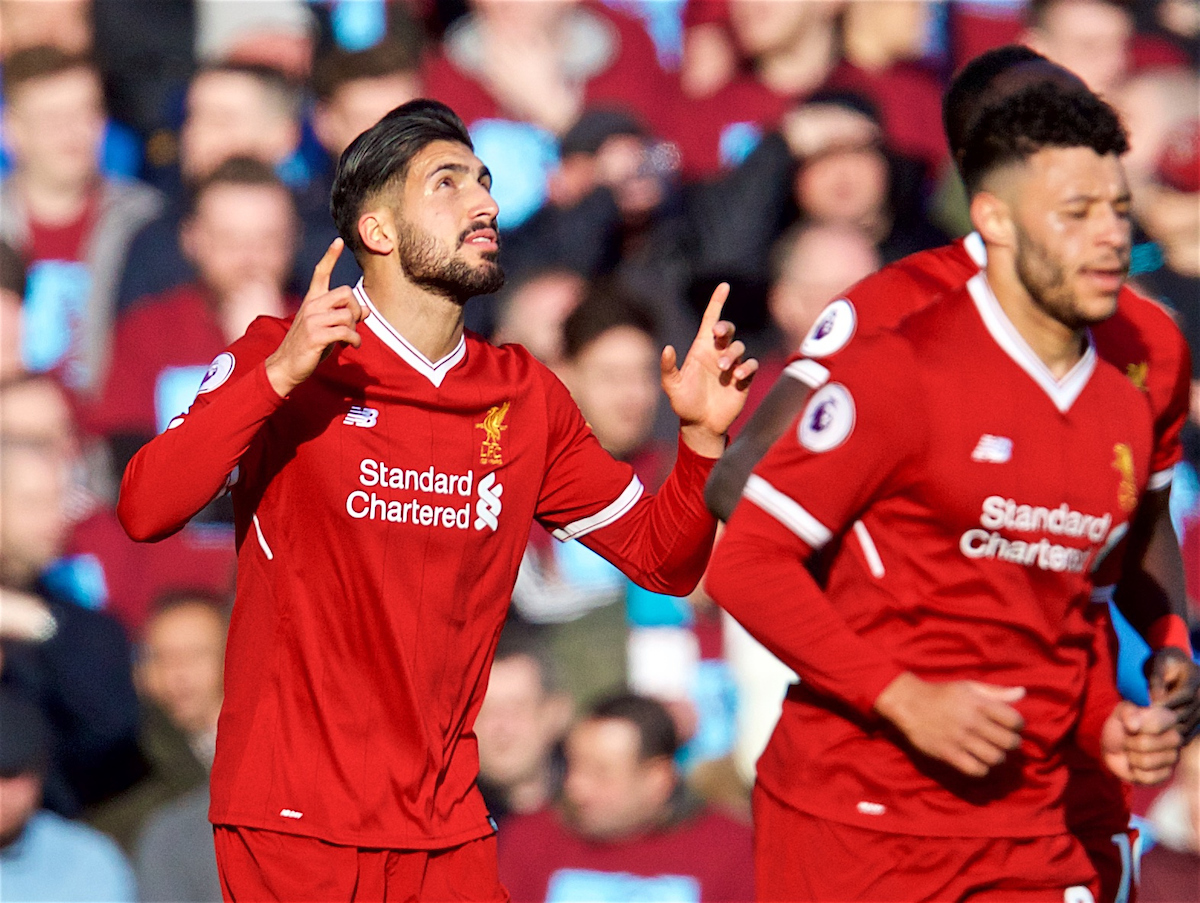 James Milner: 8
Thought he did all the stuff that needed doing like tracking men, booting people, winning tackles in dangerous positions. Had a bit of a resurgence of late.
Alex Oxo-Chambo: 9
Did really well for the Roberto Firmino goal or maybe the Mo Salah one? Who even knows anymore. Took up boss positions by going and marking their centre halves and then just drifting into that horrible little gap between the defence and midfield. Pretty important in getting the other three going really. Like a key in their ignition, hot and fresh right out the kitchen, lad.
Mo Salah: 9
It's his balance. Or is it his strength? Or maybe, it's just the way he kicks the ball, but he is pretty much untouchable. I want him to stay till he is slower than Evra.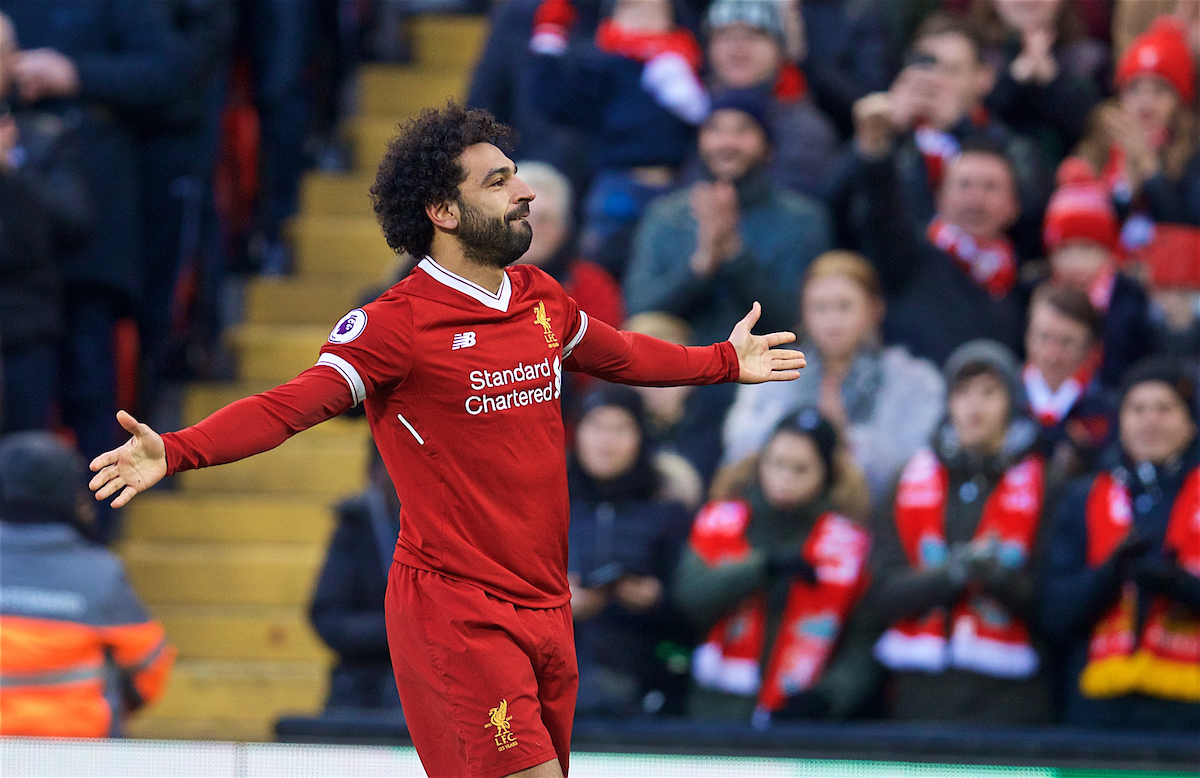 Sadio Mane: 9
His movement was great all day, was unlucky for the one he didn't score and boss for the one he did. His scissor kick thing with Firmino is better than anything Jesus ever did.
Roberto Firmino: 9
I'm not sure I have ever seen a centre forward play as a defensive midfielder at the same time, in front of the midfield. The amount of times he starts attacks is ridiculous. His movement for his goal was great la, he scores it because he is switched on enough to drop in for Mane who was out of a position. We win the ball back he makes his run and then basically doesn't look at the ball until it's in the back of the net. Marvellous.
SUBS
All of them were sound.
Recent Posts:
[rpfc_recent_posts_from_category meta="true"]
Pics: David Rawcliffe-Propaganda Photo
Like The Anfield Wrap on Facebook