EMRE Can has a lot going for him, we can agree on that, writes DANNY GALLAGHER.
He lives out his football dream on a daily basis, is built like an Olympic swimmer and is still, somehow, just 24. He'll probably call it all a day at some point to go off and become the face of Giorgio Armani. I'm not jealous, honest.
But it's decision time, stick or shift. The season is reaching its climax and a potential new dawn beckons.
Can's winding down of a contract has irked many fans, and understandably so. Frustration is being aimed at the player, his agent, the club, all three. It's quite the mess, with Fenway Sports Group likely walking around like a bear with a sore head at the prospect of seeing a top talent walk out the door without even a stray pound rolling back through in return.
Buying the big German was like getting a Rolls Royce that few people knew about, on the cheap.
Getting on the Auto Trader to see it sat there, few offers and little interest. "Oi love," you say to your other half, astonished. "There's a bloody Rolls here for sale for next to nothing, hardly any miles on the clock… Should I stick a bid in?"
A few weeks mulling over this seemingly unmissable deal and you have your verdict… "Nah, bollocks to it, must have its engine missing."
Except Liverpool slipped that bid in and by Christ did he turn out to have an engine alright. Go on, tell me Can hasn't collectively been boss during his time on Merseyside.
As soon as he turned up you could tell there was an edge. A verve. A desire to become a better and more accomplished player with multi facets to his game.
"In the Premier League there are a lot of big beasts. I am also one of them so I'm going to give my best," Can told the club website upon his arrival. Fair play, lad.
It's hard to say he hasn't delivered in the short time he's been at Anfield. Progression has been continuous, but there's one big issue with Can.
There he is, your Rolls Royce midfielder. Bossing the game, smashing opponents around, driving forward, picking out defence-splitting passes, or scoring worldies — just ask Watford.
#tbt pic.twitter.com/FXG4Lrjbap

— The Anfield Wrap (@TheAnfieldWrap) 4 May 2017
But then, come the next matchday, you open the door and walk down the drive expecting your Rolls Royce, and there it is…. A fucking Skoda.
Don't double take. This is your cut-price Rolls Royce before you, except today it's masquerading as a Skoda.
It will still do a job. Get you from A to B, be a steady(ish) runner. But that's your lot.
It will flatter to deceive, fail to actually impress, go under the radar. A bit shit. A bit… Skoda.
Can's issue is consistency, everyone knows it.
It's a convenient trend to be fair, being one of Liverpool's biggest problems as well. From bossing the soon-to-be champions of the Premier League to then losing to bottom of the league.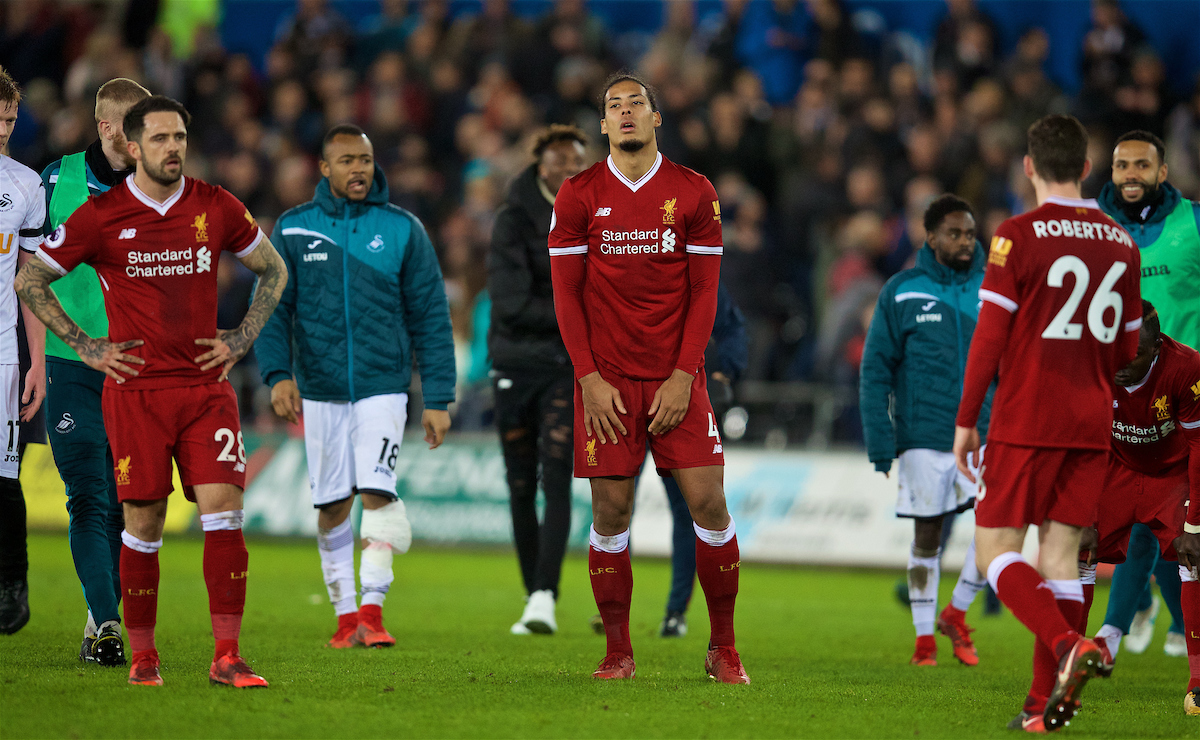 Can will boss one game and disappear in the other. As will Liverpool.
But he picks up and wins you back over, just as you're warming to the idea that his Anfield exit won't matter all that much. His imposing play and opening goal against West Ham on Saturday kicked everything off, and The Reds soon followed suit.
Yet the silence around his contract situation is deafening.
So many questions are being left unanswered. This all got going around 12 months ago, when a sitting down at the table between club, player and agent reportedly backfired over the refusal to add a buy-out clause into any new deal.
Under Fenway, this is how things are done. No contract has a buyout, they play hardball and determine their price. Does this stop players moving on?
Ask Philippe Coutinho, currently finishing off moving his stuff into a flash new pad in Catalonia while picking out wallpaper colours. The answer is no.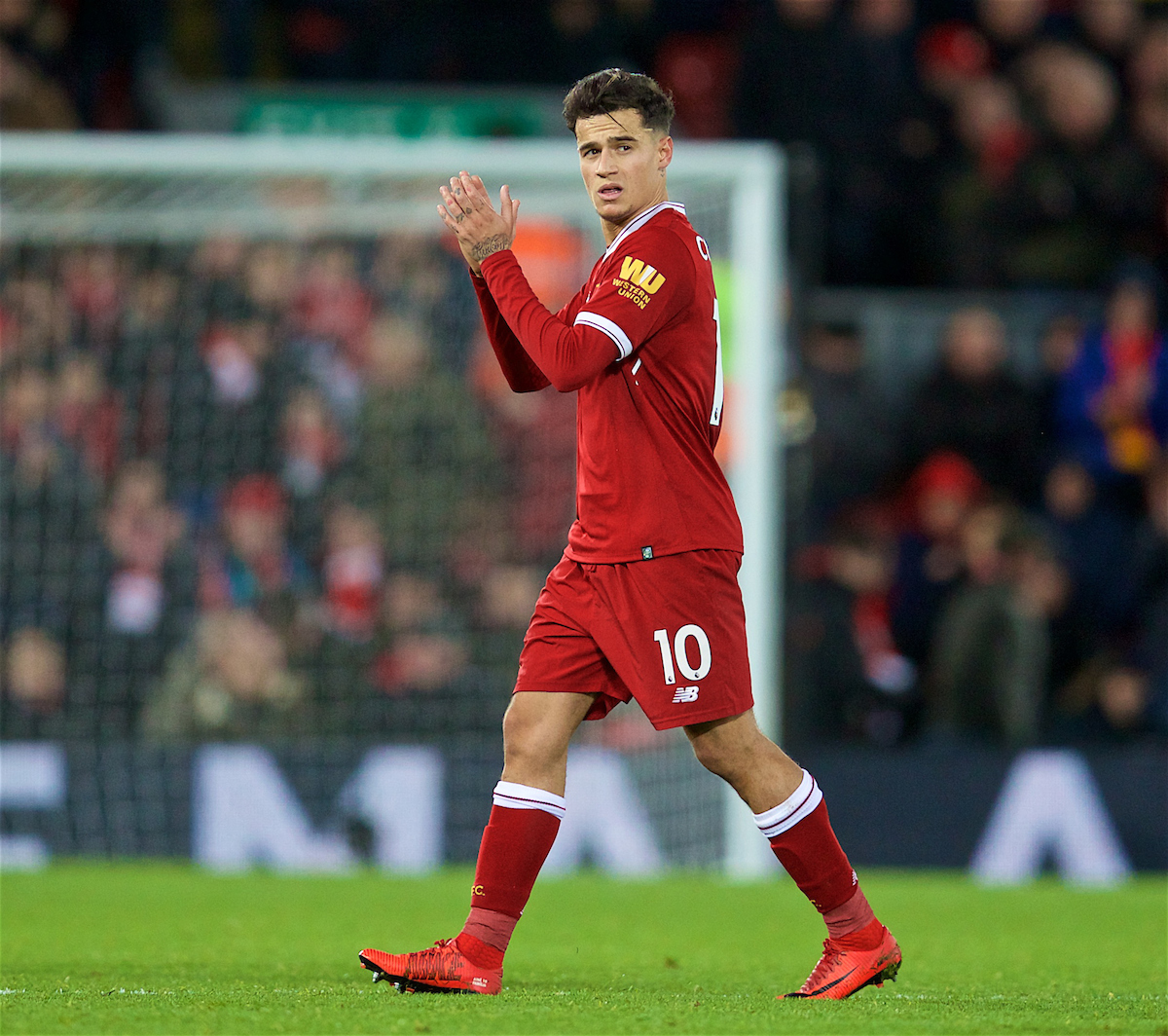 Which makes it all the more odd. Can's in this team and, providing he stays fit and retains form, he's staying in it. The fact he's been handed the captain's armband in recent weeks isn't just some token gesture from Klopp, it's a sign he backs this lad as a true leader in the middle of his dynamic midfield.
What do we take from this then… Does Can not back himself?
He hardly seems like the sort shy of confidence. If his career really is set to take the trajectory he, and many others, expect it to, then why not wait for a European giant to come in and put £70-80million on the table?
Back yourself, accept the deal with no buyout. Be the "Premier League beast" you talked up on arrival. Show teams you're worth a shit tonne of money and they'll pay whatever it takes.
Sure, Liverpool will hold all the cards with the leverage of a fresh contract in its infancy, but if a good deal comes in then thank you and farewell, a deal will be struck.
Or is it a more cautious approach of knowing Naby Keita is coming straight into this midfield three? Jordan Henderson perhaps getting back to his best and Alex Oxlade-Chamberlain continuing his quietly impressive rise?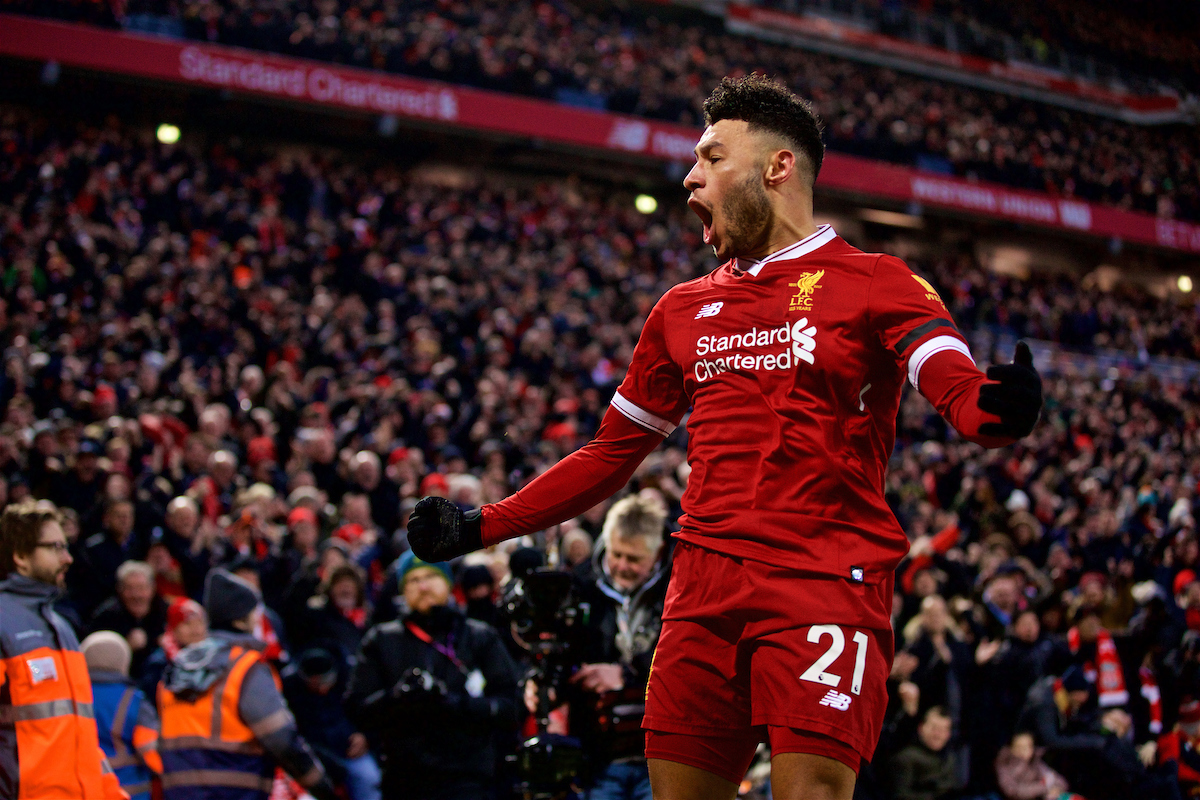 The way things are in this Liverpool setup, Can is only one prolonged run of inconsistency from playing himself out of the starting 11. Maybe that's on his mind, too.
Get stuck next season as a bit-part player and a £20m bid from the continent isn't going to cut the mustard, even if said team do come armed with the argument that "he's only a squad player".
He doesn't want to be locked in as some "potential" player who isn't getting game time, but who Liverpool also refuse to sell cheaply. Some conundrum all round.
But why Juventus? We can all accept this is where Can is likely headed. This is where the logic fails.
Talk of a bumper pay deal as a result of his cost-free price tag is rife, and fair enough on that front. But Juve aren't the destination.
You, like me, probably aren't having it that Can grew up dreaming of starring in Serie A.
Especially present day Serie A — running out at a half-full San Siro to batter an AC Milan team containing Fabio Borini and Nikola Kalinic. Nah, you're alright, cheers.
Does a few seasons at Serie A pace take a central midfielder to those almost unreachable upper echelons? Again, the jury's out on this one, fella.
Paul Pogba was tipped for a return of biblical proportions upon his comeback to a league of higher status and intensity. Still waiting on that one, aren't we?
There's also the question of does he even get into this Juve team? At the moment, probably not.
We've all read the script, and it's no doubt the same one drip fed to Can in recent months. "You're coming here to succeed Sami Khedira."
All fine and well, but Khedira is 30 and showing no signs of slowing up. With Blaise Matuidi and Miralem Pjanic around him, along with Douglas Costa and Juan Cuadrado flashing down the wings, it's a solid unit.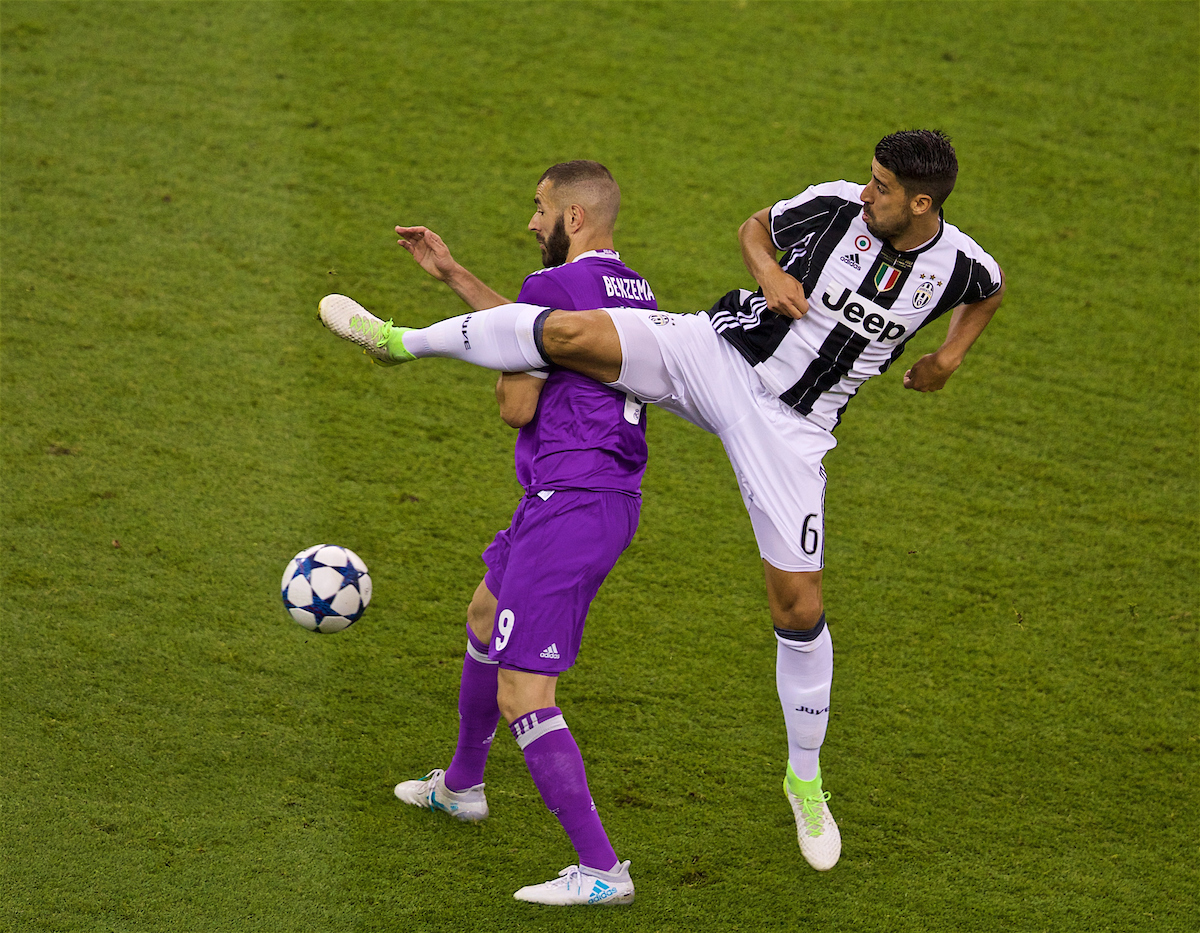 A solid unit which will take a good few seasons to break into and dominate, then what? Juve isn't the destination to stick out your career at, despite annually standing a solid chance of going far in the Champions League.
Can must be banking on getting into this team quickly and perhaps being ready for his big, big move in a few years' time.
As much as Juve are the top dogs in a steadily dying Italian league, and impressively maintaining European merit season upon season, they're still prey.
Fancy three or four seasons in Turin, Emre? Prepare to play under a few gaffers. Like Antonio Conte before him, Massimo Allegri will be next.
One boss may favour you, one may not. Khedira may hammer away till he's 34. The Germany national team may not take too kindly to a lack of game time. Plenty of variables, all speculation of course.
It's a huge leap of faith. Some careers are forged on them, others lost by them.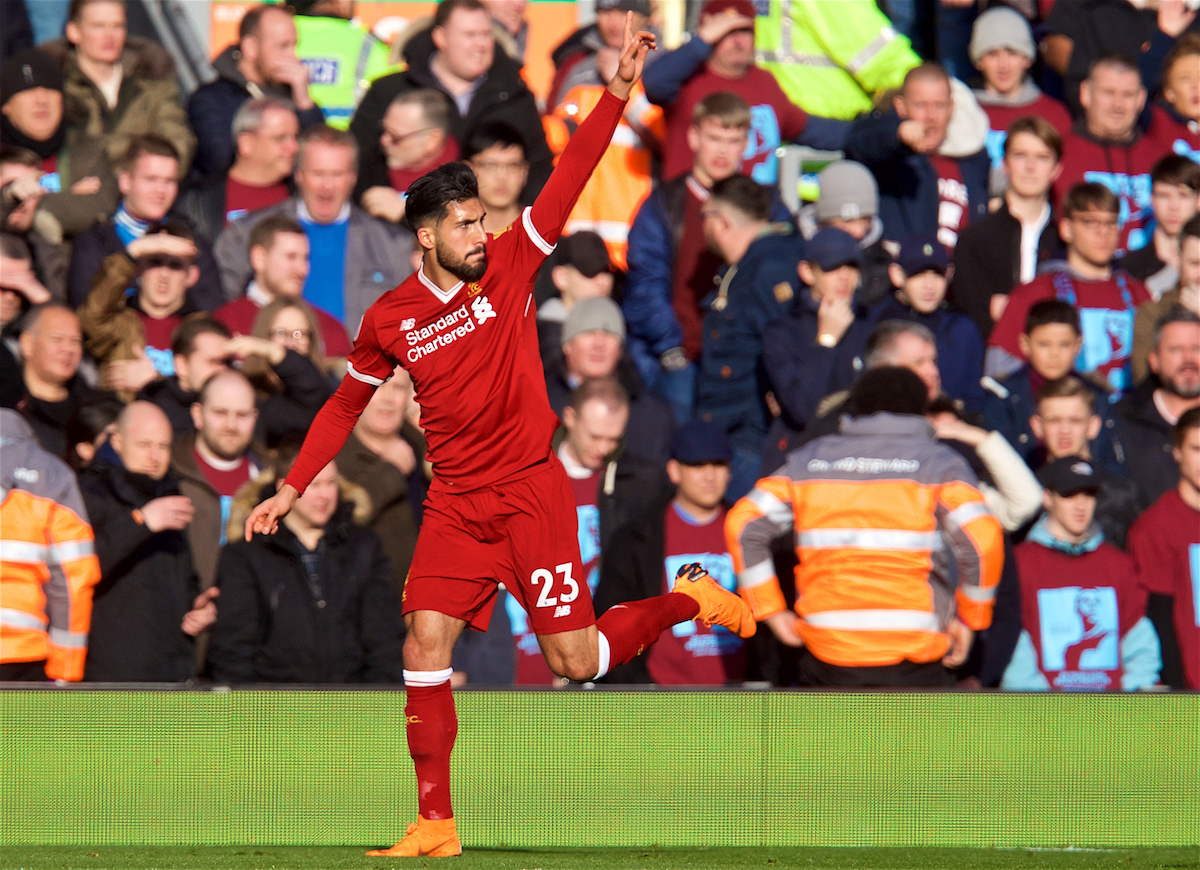 It's a case of giving up a Liverpool side who are making bold strides to getting back to where they should be. A side which regularly has his name on the team sheet, a German boss who backs him and a fanbase that adores him. Some leap indeed.
The Rolls Royce may still need plenty of work, but there are few better mechanics around than Jürgen Klopp.
Over to you, Emre. Make the call.
Ps. Apologies if you drive a Skoda.
"There's an understanding that what they're doing is bringing these results. It's impossible to defend against when you get it right." 🎥

"Anyone who says [Klopp] isn't brilliant can fuck right off." 👊

Subscribe: https://t.co/eTmRQkhp95 pic.twitter.com/Nyh9nIwrTw

— The Anfield Wrap (@TheAnfieldWrap) 27 February 2018
Recent Posts:
[rpfc_recent_posts_from_category meta="true"]
Pics: David Rawcliffe-Propaganda Photo
Like The Anfield Wrap on Facebook