"I'M fine with our goalies and I really trust in John Achterberg because he does a brilliant job here.
"He's one of the hardest-working people I've ever met; he works as a coach 25 hours a day."
The words of Jürgen Klopp on Liverpool's much-maligned goalkeeping coach. The problem is, the manager's words are what some believe to be the sole reason Achterberg remains in his role at the club.
But, would a member of the backroom staff at a top-level club keep his job solely on the basis that he works hard? His critics would ask what else he contributes in those "25 hours" he so readily dedicates.
He must be doing something right. No matter his oft-referenced lack of
experience as a player at the top level, there have to be other reasons why Achterberg is deemed of the standard to coach Liverpool's goalkeepers.
After all, Jose Mourinho made under 100 league appearances for average Portuguese sides in his career as a player, and he's done OK as a coach at the highest level.
Bruce Grobbelaar has been particularly scathing of Achterberg in the past – though he did also admit his interest in taking the Dutchman's job if it was ever offered to him.
He told BBC Sportsworld: "At the moment, they have a goalkeeper who has been criticised by me quite often, but now I am going to stop my criticism of him.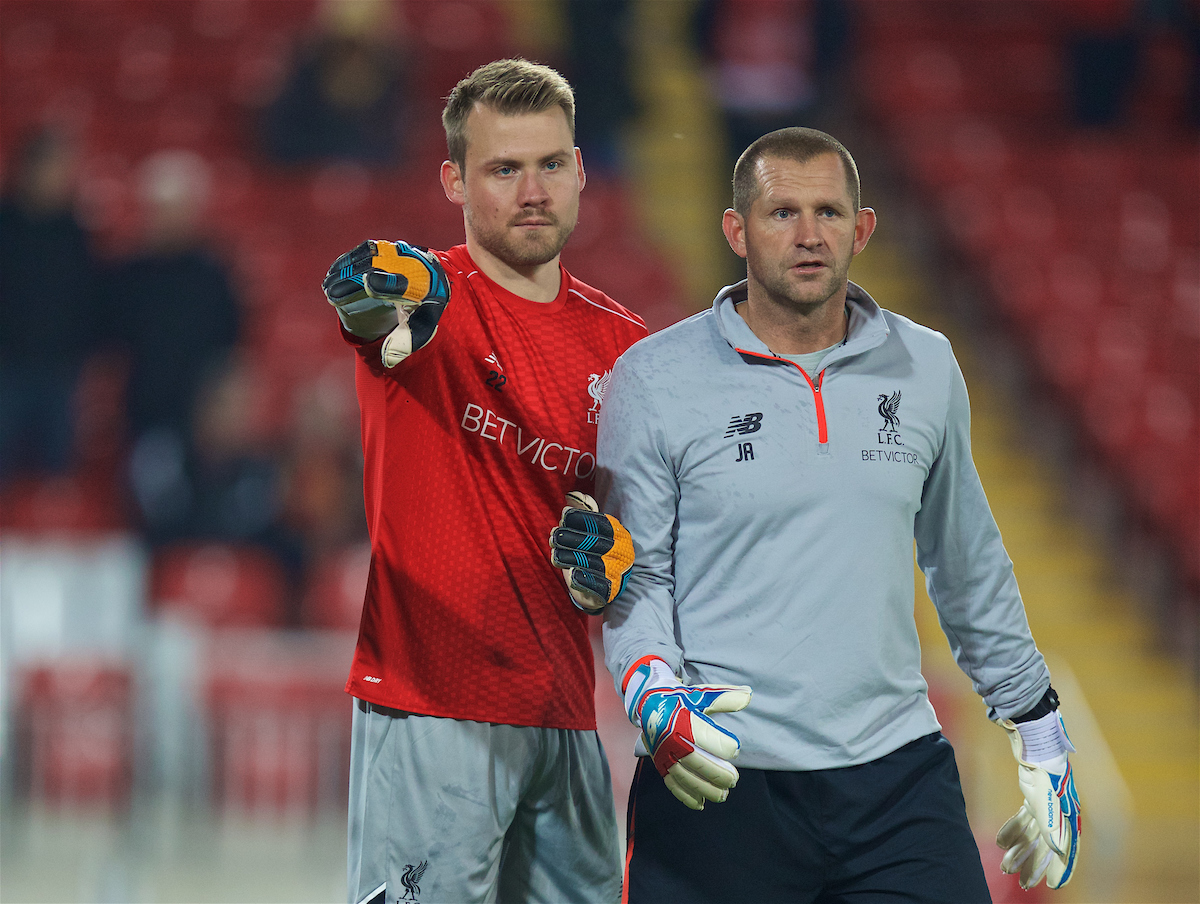 "From now on in, he [Achterberg] is the one I'm going to look at. If he can't right Mignolet's wrongs in two years, then he shouldn't be there."
Despite that criticism, Achterberg is one of the only goalkeeping specialists in the Premier League to earn his UEFA Pro Licence, and is the only surviving member of staff from prior to Brendan Rodgers' reign.
Achterberg had primarily worked with the youth teams, having joined the club under Rafa Benitez's management, before then manager Kenny Dalglish promoted him to the first-team staff in 2011.
He has remained as The Reds' senior goalkeeping coach under both Rodgers and Klopp, and is now an integral part of the German's backroom staff.
Upon taking the reigns, Klopp wasted little time in bringing in his own personnel. Peter Krawietz and Zeljko Buvac were his right-hand men at Dortmund and followed the German to Anfield. Achterberg was one of few first-team coaches already at the club to remain in his role.
After spending the majority of his career at Tranmere Rovers, 11 years in total, with spells in Holland before that, Achterberg didn't exactly have the most glittering CV as a player.
Yet that doesn't seem to have influenced anybody's opinion from within the club that he isn't capable of performing to the required standards. So, this poses the question is he actually bad at his job or have Liverpool just employed bad goalkeepers?
In fairness to the critics, the statistical breakdown of how Liverpool's goalkeepers have performed during Achterberg's tenure isn't exactly a glowing testament to the Dutchman's coaching abilities.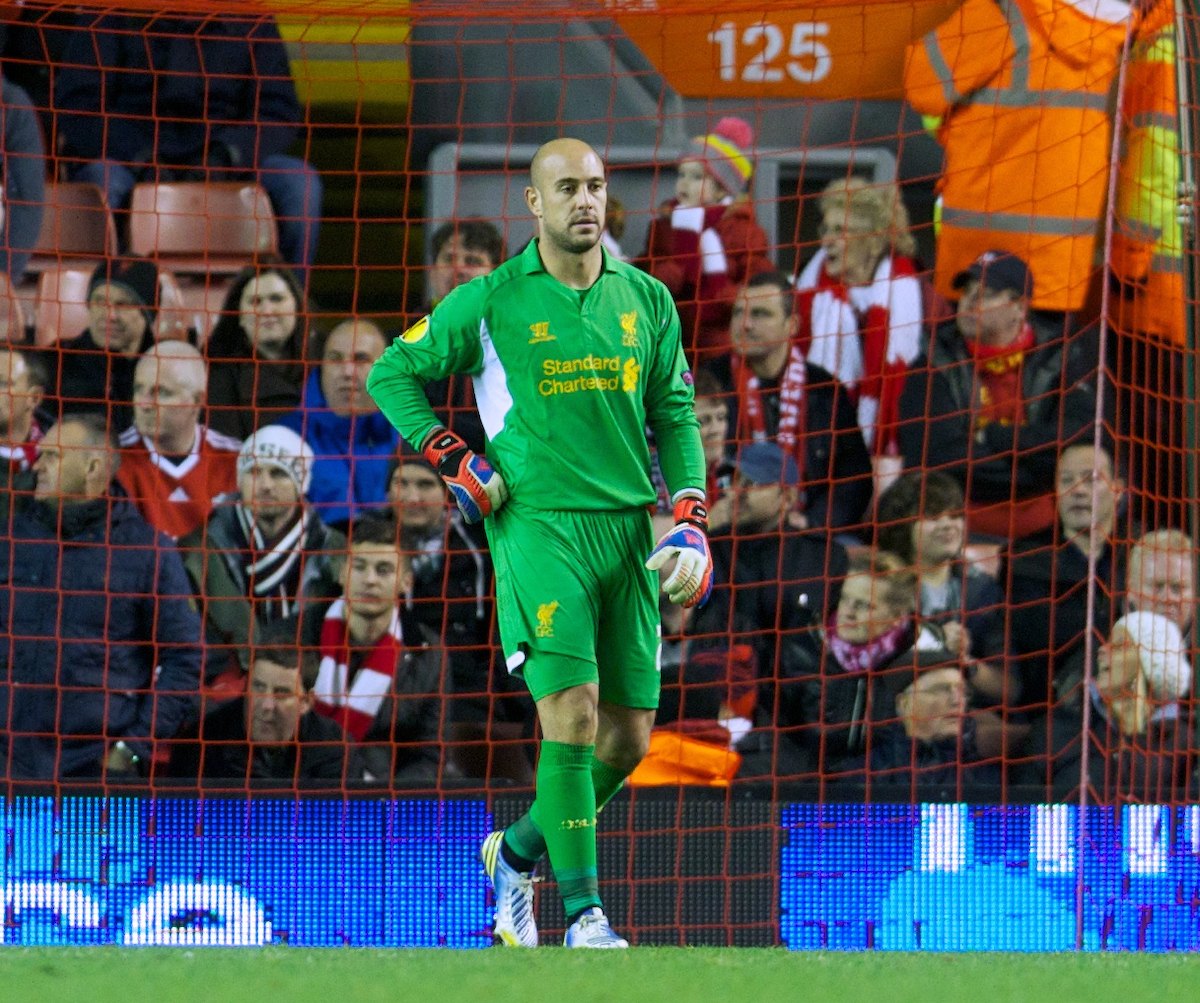 Reds bore witness to Pepe Reina's less than graceful decline, Simon Mignolet's inconsistency and Loris Karius' less than smooth start to life at Liverpool. As for Brad Jones… he was last seen diving the wrong way at Old Trafford.
Reina had tutorage from three different goalkeeping coaches at Liverpool. Jose Ochotorena, Valero, Mike Kelly (a brief stop-gap during Hodgson's tenure) and then Achterberg.
Kelly's stint apart, Reina's save percentage decreased in line with the changes in backroom staff. Under Ochotorena, he averaged just below 85. Valero, 77. Kelly, 62. Achterberg, just above 70.
In Reina's last season at Anfield, he averaged 1.27 saves per goal and 1.35 saves a game. That can either be interpreted as Reina not responding to Achterberg's coaching or the stats of a player who was declining steadily anyway, along with the general quality of those in front of him.
Rodgers has previously claimed that Achterberg had been monitoring Mignolet for years prior to his move to Liverpool. While that probably doesn't do him any favours, it shows the sway his opinion had even under previous managers.
Mignolet's stats don't show as much of a drastic decline, more that he's been steadily average throughout. His saves per goal barely stretches past two per 90 minutes. Statistically, his best season was in 2013-14, where he averaged 1.7 saves per goal and 1.97 saves a game.
So, it's never really been great, but it doesn't really take stats to work that out.
During Mignolet's rare purple patch last season, Achterberg said: "We talk about how we can implement aggressive situations in training.
John Achterberg talks Mignolet, Karius, Ward … and the fight to be Liverpool's No 1https://t.co/7L700d5rRd pic.twitter.com/U12AmxCTIh

— Liverpool FC News (@LivEchoLFC) 20 June 2017
"There are so many goalkeeping tactics: your body language, dealing with physical presence, being dominant and how you present on the pitch with good aggression in the game – but it is also about making the right decisions."
One of the major criticisms of Mignolet is his lack of command in the box, that he isn't aggressive enough, or vocal enough. Achterberg's more robust methods made a noticeable difference for a spell towards the back end of last season, even though the Belgian has reverted to type this term.
His replacement as number one, Karius, has a much smaller sample size to go off, as he's only appeared in 15 league games for The Reds. Nevertheless, there are those who attribute the fact his slow start to Achterberg's influence – or lack of.
During his longest spell in the side, Karius averaged 1.5 saves per game and 1.07 saves per goal, which is worse than Mignolet's current average of 1.53 and 1.21 respectively. Not exactly promising, though it doesn't account for how many shots either faced in those periods.
So, what is Achterberg actually doing if the 'keepers aren't improving? Is it possible they're past improving?
Well, Karius was voted the second best goalkeeper in the Bundesliga in his last season with Mainz, and it could be argued he hasn't yet been given a proper crack of the whip – at least not in the same way Mignolet has. The German's age – 24 – makes him the more likely candidate to be given time than his teammate – who turns 30 before the season's end.
It is also worth noting that, more than likely, Liverpool will look to actively pursue a new goalkeeper in the summer transfer window, while Achterberg looks set to keep his job. In a world where managers so often get the chop before players do, that's got to mean something.
So, it might be time more faith was shown in one of the Premier League's only UEFA Pro Licence-holding goalkeeping specialists – a man who Klopp has the utmost faith and trust in.
The Reds need to move on from the goalkeepers who keep making the same mistakes, instead of allowing blame to be placed on a more than qualified coach who has gained the approval of the last few Liverpool managers.
New on #TAWPlayer
TAW Player Exclusive: @1JohnAchterberg Interviewhttps://t.co/I2RrPzAVLS pic.twitter.com/0Jyql9tFeg

— The Anfield Wrap (@TheAnfieldWrap) 24 August 2017
Recent Posts:
[rpfc_recent_posts_from_category meta="true"]
Pics: David Rawcliffe-Propaganda Photo
Like The Anfield Wrap on Facebook